Abstract
A device modeling and topology design method suitable for high-power-density and high-temperature applicationare important to develop with the development of devices. A novel multi-physics analysis model based on GaN high electron mobility transistor (HEMT) is proposed in this paper. The coupled electromagnetic and electrothermal model for GaN HEMT is beneficial to simulate a device's external characteristic waveform affected by different stray parameters in the surrounding. In addition, the proposed method can accurately reflect the switching loss and transient switching process of GaN HEMT.
Access options
Buy single article
Instant access to the full article PDF.
US$ 39.95
Tax calculation will be finalised during checkout.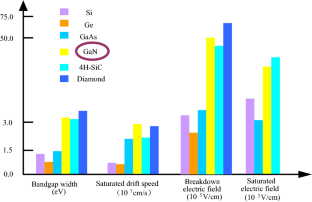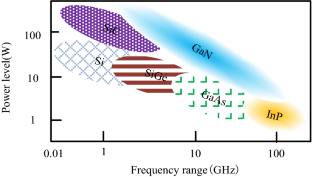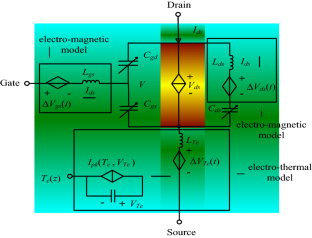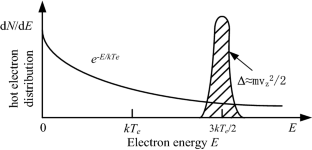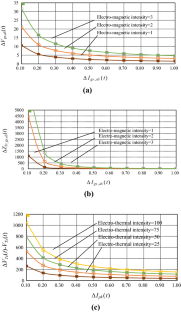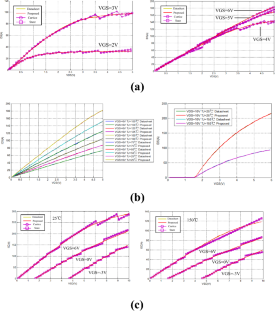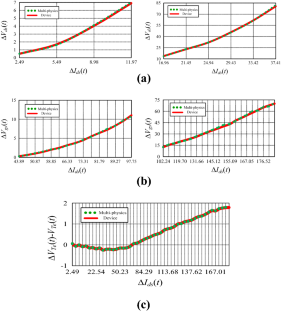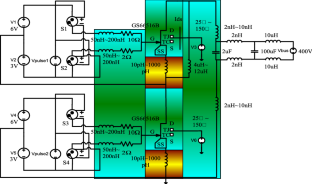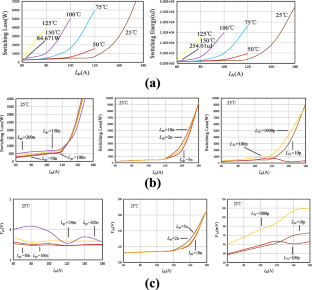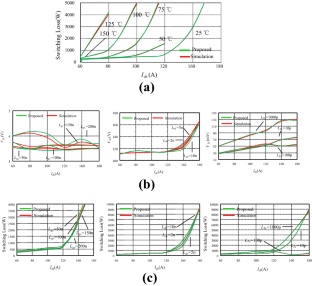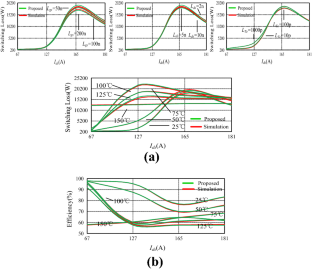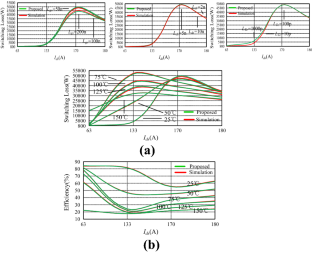 References
1.

Holmes, J., Dutta, M., Koeck, F.A.: A 4.5- μm PIN diamond diode for detecting slow neutrons. Nuclear instruments and methods in physics research section A. Accelerat. Spectrom. Detect. Assoc. Equip. 903, 297–301 (2018)

2.

Saremi, M., Hathwar, R., Dutta, M., et al.: Analysis of the reverse I-V characteristics of diamond-based PIN diodes. Appl. Phys. Lett. 111, 4 (2017)

3.

Yoshikawa, A., Matsunami, H., Nanishi, Y.: Development and applications of wide bandgap semiconductors. In: Takahashi, K., Yoshikawa, A., Sandhu, A. (eds.) Wide bandgap semiconductors. Springer, Berlin, Heidelberg (2007)

4.

Shenai, K., Scott, R.S., Baliga, B.J.: Optimumsemiconductors for high-power electronics. IEEE. Transactions. Elect. Dev. 36(9), 1811–1821 (1989)

5.

Angelov, I., Bengtsson, L., Garcia, M.: Extensions of the chalmers nonlinear HEMT and MESFET Model. IEEE. Trans. Micr. Theory. Tech. 44(10), 1664–1673 (1996)

6.

Statz, H., Newman, P.: GaAs FET device and circuit simulation in spice. IEEE. Trans. Electron. Dev. 34(2), 161–169 (1987)

7.

Angus, J.M.C.C.A.M.A.N.T., Gary, D.M.C.C.O.R.M.A.C.K., Smith, D.H.: An Improved GaAs MESFET Model for SPICE. IEEE. Trans. Micr. Theory. Tech. 38(6), 822–824 (1990)

8.

Danković, D., Mitrović, N., Prijić, Z., Stojadinović, N.D.: Modeling of NBTS effects in P-channel power VDMOSFETs. IEEE Transactions. Dev. Mater. Reliabil. 20(1), 204–213 (2020)

9.

Michael, R., Hontz, Collings, W., Courtay, A., Khanna, R.: An optimization framework for GaN power device design and applications. 2019 IEEE 7th Workshop on Wide Bandgap Power Devices and Applications (WiPDA). (2019)

10.

Parker, A.E., Skellern, D.J.: A realistic large-signal MESFET model for SPICE. IEEE. Transactions. Micro. Theory. Techn. 45(9), 1563–1571 (1997)

11.

Curtice, W.R., Ettenberg, M.: A nonlinear GaAs FET model for use in the design of output circuits for power amplifiers. IEEE. Transactions. Micro. Theory. Techn. 33(12), 1383–1393 (1985)

12.

Sacconi, F., Aldo Di Carlo, P., Lugli: Spontaneousand piezoelectric polarization effectson the output characteristics of AlGaN/GaNheterojunctionmodulation doped FET'. IEEE. Transactions. Electron. Dev. 48(3), 450–457 (2001)

13.

Scaldaferri, S., Curatola, G., Iannaccone, G.: Direct solution of the boltzmanntransportequation and poisson-schrödinger equationfor nanoscale MOSFETs. IEEE. Transactions. Elect. Dev. 54(11), 2901–2908 (2007)

14.

Blakemore, J.S.: Semiconductor statistics. Pergamon Press Ltd., Oxford (1962)

15.

Vorobyov,Y., Avachev, A., Tolkach, N.: An analytical solution for the Fermi level of the non-degenerate semiconductor in thermal equilibrium over a wide temperature range. 2017 6th Mediterranean Conference on Embedded Computing (MECO). (2017)
About this article
Cite this article
Zhang, R., Wang, Y. & Xu, H. A novel multi-physics field optimization method for GaN HEMT circuit design. J. Power Electron. 21, 616–623 (2021). https://doi.org/10.1007/s43236-020-00205-5
Received:

Revised:

Accepted:

Published:

Issue Date:
Keywords
Multi-physics

GaN HEMT

Equivalent circuit

High-frequency circuit