Abstract
The Candida parapsilosis complex has emerged as one of the main causes of candidemia worldwide. This study aims to evaluate possible C. parapsilosis sensu stricto reservoirs in a NICU, the expression of virulence factors, and antifungal susceptibility, and to analyze their genetic and phenotypic similarity. The study included 17 isolates of C. parapsilosis: seven environmental, one from a newborn's mother, and nine samples from six newborns. We used molecular and phenotypic tests to characterize the isolates and to trace possible routes of infection. The genetic similarity was determined by random amplified polymorphic DNA. The hemolytic and DNAse activity was determined using sheep's blood and DNAse agar, biofilm production by XTT method, and the susceptibility to antifungals through microdilution methodology. Two environmental strains isolated in the same month had high similarity. The 17 isolates expressed at least one of the three virulence factors studied, and one environmental isolate was resistant to fluconazole. This study shows that environmental contamination can be an important reservoir of potentially pathogenic microorganisms, since isolates of C. parapsilosis sensu stricto collected from the hospital environment were able to express virulence factors. Therefore, we emphasized the importance of determining the transmission routes in NICU in order to detect pathogen sources and reservoirs, as well as to establish prevention measures, such as adequate disinfection of the environment.
Access options
Buy single article
Instant access to the full article PDF.
US$ 39.95
Tax calculation will be finalised during checkout.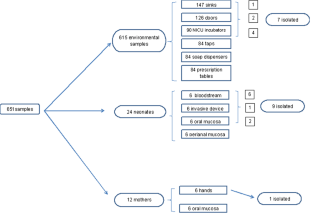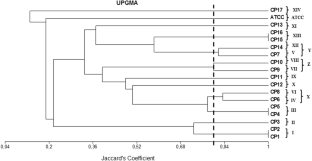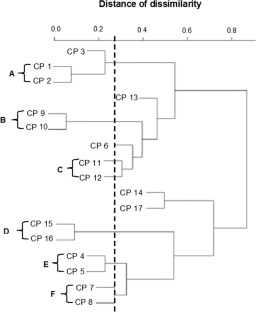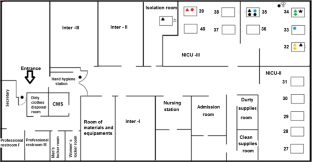 References
1.

Charsizadeh A, Mirhendi H, Nikmanesh B, Eshaghi H, Makimura K (2018) Microbial epidemiology of candidemia in neonatal and pediatric intensive care units at the Children's Medical Center, Tehran. Mycoses 61:22–29

2.

Kooshki P, Rezaei-Matehkolaei A, Mahmoudabadi AZ (2018) The patterns of colonization and antifungal susceptibility of Candida, isolated from preterm neonates in Khorramabad, south west of Iran. J Mycol Med 28:340–344

3.

Magobo RE, Naicker SD, Wadula J, Nchabeleng M, Coovadia Y, Hoosen A, Lockhart SR, Govender NP, TRAC-South Africa group (2017) Detection of neonatal unit clusters of Candida parapsilosis fungemia by microsatellite genotyping: results from laboratory-based sentinel surveillance, South Africa, 2009-2010. Mycoses 60:320–327

4.

Braga PR, Cruz IL, Ortiz I, Barreiros G, Nouér SA, Nucci M (2018) Secular trends of candidemia at a Brazilian tertiary care teaching hospital. Braz J Infect Dis 22:273–277

5.

Kelly MS, Benjamin DK Jr, Smith PB (2015) The epidemiology and diagnosis of invasive candidaysis among premature infants. Clin Perinatol 42:105–117

6.

Pinhat EC, Borba MG, Ferreira ML, Ferreira MA, Fernandes RK, Nicolaou SK, Okamoto CT, Neto CF (2012) Fungal colonization in newborn babies of very low birth weight: a cohort study. J Pediatr 88:211–216

7.

Menezes RP, Ferreira JC, de Sá WM, Moreira TA, Malvino LD, Araújo LB, Röder DV, Penatti MP, Candido RC, Pedroso RS (2015) Frequency of Candida species in a tertiary care hospital in Triangulo Mineiro, Minas Gerais state, Brazil. Rev Inst Med Trop São Paulo 57:185–191

8.

Herek TC, Menegazzo VR, Ogaki MB, Perini HF, Maia LF, Furlaneto MC (2019) Biofilm formation by blood isolates of Candida parapsilosis sensu stricto in the presence of a hyperglycidic solution at comparable concentrations of total parenteral nutrition. Rev Soc Bras Med Trop 52:e-20180182

9.

Miranda L, Rodrigues EC, Costa SF, van der Heijden IM, Dantas KC, Lobo RD, Basso M, Varkulja GF, Krebs VL, Gibelli MA, Criado PR, Levin AS (2012) Candida parapsilosis candidaemia in a neonatal unit over 7 years: a case series study. BMJ Open 2:e000992

10.

Da Silva RL, Montelli AC, Sugizaki MF, Da Silva EG, De Batista GC, Moreira D, Paula CR (2013) Outbreak of fungemia caused by Candida parapsilosis in a neonatal intensive care unit: molecular investigation through microsatellite analysis. Rev Iberoamer Micol 30:112–115

11.

Sabino R, Sampaio P, Rosado L, Videira Z, Grenouillet F, Pais C (2015) Analysis of clinical and environmental Candida parapsilosis isolates by microsatellite genotyping--a tool for hospital infection surveillance. Clin Microbiol Infect 954:1–8

12.

Garcia-Hermoso D, Desnos-Ollivier M, Bretagne S (2016) Typing Candida species using microsatellite length polymorphism and multilocus sequence typing. Methods Mol Biol 1356:199–214

13.

Center for Disease Control and Prevention (CDC). Hand hygiene in healthcare settings. https://www.cdc.gov/handhygiene/. Published 2016. Accessed March 16, 2019

14.

Orozco PA, Cortés JA, Parra CM (2009) Colonization by yeasts in newborns and healthcare personnel in a neonatal intensive care unit at a university hospital in Bogota, Colombia. Rev Iberoam Micol 26:108–111

15.

Lacaz CS, Porto E, Martins JEC, Heins Vaccari EM, Melo NT (2002) Tratado de Micologia Médica. Sarvier, São Paulo, SP

16.

Tavanti A, Davidson AD, Gow NAR, Maiden MCJ, Odds FC (2005) Candida orthopsilosis and Candida metapsilosis spp. nov. to replace Candida parapsilosis groups II and III. J Clin Microbiol 43:284–292

17.

Favero D, Furlaneto-Maia L, França EJ, Goés HP, Furlaneto MC (2011) Hemolytic factor production by clinical isolates of Candida species. Cur Microbiol 68:161–166

18.

Sánchez M, Colom F (2010) Extracellular DNAse activity of Cryptococcus neoformans and Cryptococcus gattii. Rev Iberoam Micol 27:10–13

19.

Menezes RP, Riceto EBM, Borges AS, Röder DVB, Pedroso RS (2016) Evaluation of virulence factors of Candida albicans isolated from HIV positive individuals using HAART. Arch Oral Biol 66:61–65

20.

Riceto EB, Menezes RP, Penatti MPA, Pedroso RS (2015) Enzymatic and hemolytic activity in different Candida species. Rev Iberoam Micol 32:79–82

21.

Pierce CG, Uppuluri P, Tristan AR, Wormley FL Jr, Mowat E, Ramage G, Lopez-Ribot JL (2008) A simple and reproducible 96-well plate-based method for the formation of fungal biofilms and its application to antifungal susceptibility testing. Nat Protoc 3:1494–1500

22.

Marcos-Zambrano LJ, Escribano P, Bouza E, Guinea J (2014) Production of biofilm by Candida and non-Candida spp. isolates causing fungemia: comparison of biomass production and metabolic activity and development of cut-off points. Int J Med Microbiol 304:1192–1198

23.

Clinical and Laboratory Standards Institute (CLSI) (2008) Reference method for broth dilution antifungal susceptibility testing of yeasts. Approved standard-M27-A3-S3. Clinical and Laboratory Standards Institute

24.

Clinical and Laboratory Standards Institute (CLSI) (2012) Reference method for broth dilution antifungal susceptibility testing of yeasts; fourth informational supplement. Document M27-S4. Clinical and Laboratory Standards Institute

25.

Bolano A, Stinchi S, Preziosi R, Bistoni F, Allegrucci M, Baldelli F, Martini A, Cardinali G (2001) Rapid methods to extract DNA and RNA from Cryptococcus neoformans. FEMS Yeast Res 1:221–224

26.

Riceto EBM, Menezes RP, Röder DVDB, Pedroso RS (2017) Molecular profile of oral Candida albicans isolates from HIV-infected patients and healthy persons. International Journal of Development Research 7:14432–14436

27.

Gower JC (1971) A general coefficient of similarity and some of its properties. Biometrics 27:857–874

28.

Canela HMS, Cardoso B, Vitali LH, Coelho HC, Martinez R, Ferreira MEDS (2018) Prevalence, virulence factors and antifungal susceptibility of Candida spp. isolated from bloodstream infections in a tertiary care hospital in Brazil. Mycoses 61:11–21

29.

Urzedo JE, Levenhagen MM, Pedroso RS, Abdallah VO, Sabino SS, Brito DVD (2014) Nosocomial infections in a neonatal intensive care unit during 16 years: 1997-2012. Rev Soc Bras Med Trop 47:321–326

30.

Pammi M, Holland L, Butler G, Gacser A (2013) Candida parapsilosis is a significant neonatal pathogen: a systematic review and meta-analysis. Pediatr Infect Dis J 32:e206–e216

31.

Delfino D, Scordino F, Pernice I, Lo Passo C, Galbo R, David A, Barberi I, Criseo G, Cascio A, Romeo O (2014) Potential association of specific Candida parapsilosis genotypes, bloodstream infections and colonization of health workers' hands. Clin Microbiol Infect 20:O946–O951

32.

Asadzadeh M, Ahmad S, Al-Sweih N, Hagen F, Meis JF, Khan Z (2019) High-resolution fingerprinting of Candida parapsilosis isolates suggests persistence and transmission of infections among neonatal intensive care unit patients in Kuwait. Sci Rep 9:1340

33.

Menezes RP, Silva FF, Melo SGO, Alves PGV, Brito MO, de Souza Bessa MA, Amante Penatti MP, Pedroso RS, Abdallah VOS, Röder DVDB (2019) Characterization of Candida species isolated from the hands of the healthcare workers in the neonatal intensive care unit. Med Mycol 57:588–594

34.

Pinhati HM, Casulari LA, Souza AC, Siqueira RA, Damasceno CM, Colombo AL (2016) Outbreak of candidemia caused by fluconazole resistant Candida parapsilosis strains in an intensive care unit. BMC Infect Dis 16:433

35.

Thomaz DY, de Almeida JN, Lima GME, Nunes MO, Camargo CH, Grenfell RC, Benard G, Del Negro GMB (2018) An azole-resistant Candida parapsilosis outbreak: clonal persistence in the intensive care unit of a Brazilian teaching hospital. Front Microbiol 9:2997

36.

Welsh RM, Bentz ML, Shams A, Houston H, Lyons A, Rose LJ, Litvintseva AP (2017) Survival, persistence, and isolation of the emerging multidrug-resistant pathogenic yeast Candida auris on a plastic health care surface. J Clin Microbiol 55:2996–3005

37.

Pappas PG, Kauffman CA, Andes D, Benjamin DK Jr, Calandra TF, Edwards JE Jr, Filler SG, Fisher JF, Kullberg BJ, Ostrosky-Zeichner L, Reboli AC, Rex JH, Walsh TJ, Sobel JD, Infectious Diseases Society of America (2009) Clinical practice guidelines for the management of candidiasis: 2009 update by the Infectious Diseases Society of America. Clin Infect Dis 48:503–535

38.

Boundy EO, Dastjerdi R, Spiegelman D, Fawzi WW, Missmer SA, Lieberman E, Kajeepeta S, Wall S, Chan GJ (2016) Kangaroo mother care and neonatal outcomes: a meta-analysis. Pediatrics 137:2238
Acknowledgments
We would like to thank the Conselho Nacional de Desenvolvimento Científico e Tecnológico (CNPq) for the Scientific Scholarship Initiation, Curso Técnico em Análises Clínicas (ESTES-UFU) for providing the necessary equipment to carry out all the tests, Professor Regina Helena Pires of the Franca University for assigning the ATCC strains of the C. parapsilosis complex required to carry out the molecular differentiation of these isolates through the RFLP, and finally, Rodrigo Augusto Machado de Moraes for help in translating and correcting the article into English.
Funding
This study received financial support from Coordenação de Aperfeiçoamento de Pessoal de Nível Superior (CAPES) – Financing Code 001.
Ethics declarations
The Committee of Ethics in Research approved the research with human participants at the Federal University of Uberlandia (Approval number 989.139/2015).
Conflict of interest
The authors declare that they have no conflict of interest.
Additional information
Publisher's note
Springer Nature remains neutral with regard to jurisdictional claims in published maps and institutional affiliations.
Responsible Editor: Rosana Puccia.
About this article
Cite this article
de Paula Menezes, R., de Oliveira Melo, S.G., Bessa, M.A.S. et al. Candidemia by Candida parapsilosis in a neonatal intensive care unit: human and environmental reservoirs, virulence factors, and antifungal susceptibility. Braz J Microbiol 51, 851–860 (2020). https://doi.org/10.1007/s42770-020-00232-1
Received:

Accepted:

Published:

Issue Date:
Keywords
Antifungals

Candida parapsilosis

Neonates

NICU

Virulence

RAPD-PCR