Abstract
The Pharma Engineering Manufacturers are an evolving sector in terms of its high profile operations, richness of data and ever-increasing research in their field. With such bounty, its workflow in terms of information and data management is ever-changing and demanding to keep up to the market best practices and to avoid uncertainties in information management. As furtherance to such a stance, this paper is directed to study about a Controlled Corporate. The Parent company has its own Information Security Management System (ISMS) but the highlight sought here is how well the Parent's ISMS is getting translated into its newly established Subsidiary operations. In present parlance, most of the company's information are transmitted through digital forum, thereby making the Information Technology (IT) department in the organization to be more active than before. Considering these, the study is been directed on the lines to know first on how similar peers behave in terms of their IS (Information Security) management via analytical surveys. These findings are then presented with a strong theoretical base (global best practices like ISO/ NIST Frameworks) to consider the needed attributes for imputing a proper IS Framework for the Controlled Corporate operations.
Access options
Buy single article
Instant access to the full article PDF.
US$ 39.95
Tax calculation will be finalised during checkout.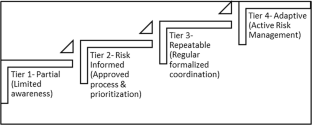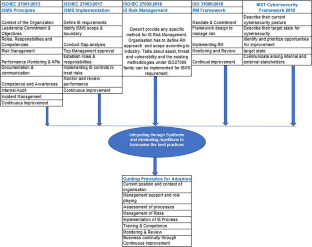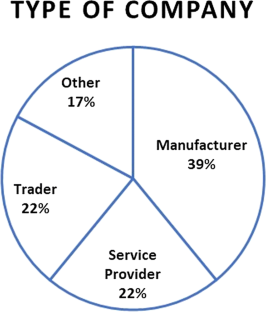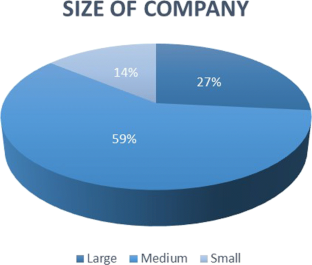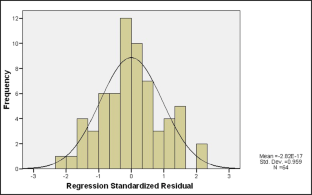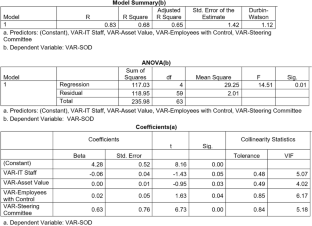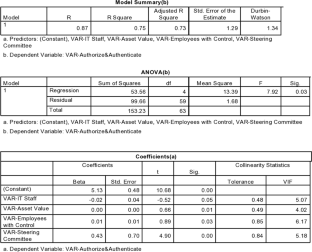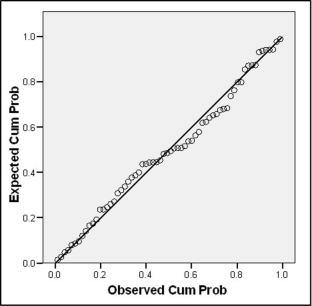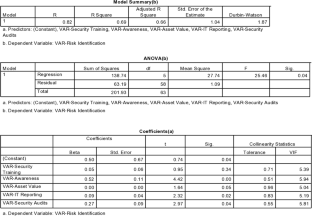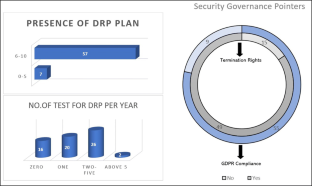 References
COBIT ISBN 978-1-60420-763-7 (2019) Framework: Introduction and methodology ISACA

Anderson R (2008) Security engineering. Wiley, New York

Aversano L, Grasso C, Tortorella M (2012) A literature review of business/it alignment strategies. Procedia Technol 5:462–474

Bryant A, Charmaz K (2007) The Sage handbook of grounded theory. Sage

Bulgurcu B, Cavusoglu H, Benbasat I (2010) Information security policy compliance: an empirical study of rationality-based beliefs and information security awareness. MIS Q 34(3):523–548

Christiansen J, D'angona R, Bell C (2014) Method and system for assessing, managing, and monitoring information technology risk. June 3 US Patent 8 744:894

Cohen P, West SG, Aiken LS (2014) Applied multiple regression/correlation analysis for the behavioral sciences. Psychology Press

DeSmit Z, Elhabashy AE, Wells LJ, Camelio JA (2017) An approach to cyber-physical vulnerability assessment for intelligent manufacturing systems. J Manuf Syst 43:339–351

Dinis FM, Martins JP, Carvalho BR, Guimarães AS (2018) Disseminating civil engineering through virtual reality: An immersive interface. Int J Online Eng ISSN: 1861-2121 14(Issue:5):225– 232

Dobre F, Vilsanoiu D, Turlea E (2012) A multiple regression model for selecting audit team members. Procedia Econ Financ 3:204– 210

Fadiya SO (2017) Analysing a large amount of data as a decision support systems tool in Nigeria organisation. Int J Cogn Res Sci ISSN: 2334-8496 5(Issue:1):121–130

Gayko KWJ, Fan K (2018) Security standards white paper for Sino-German industry 4.0 intelligent manufacturing. Federal Ministry of Economic Affairs and Energy

Griffiths D (2013) Risk based internal auditing. Retriev July 4:2006

Hafez S (2015) The integration of six sigma and balanced scorecard in internal auditing. Integration 6(18):43–54

Herath T, Raghav Rao H (2009) Protection motivation and deterrence: a framework for security policy compliance in organisations. Eur J Inf Syst 18(2):106–125

Hogg RV, McKean J, Craig AT (2005) Introduction to mathematical statistics. Pearson Education, Prentice Hall

Huber PJ (2011) Robust statistics. Springer, Berlin

Illowsky B, Dean S (2018) Introductory business statistics

ISO/ IEC 27001 (2013) Information Security Management System. ISO

ISO 9001 (2015) Quality Management Systems-Requirements. ISO

ISO/ IEC 27003 (2017) Information Security Management Systems implementation. ISO

ISO/ IEC 27005 (2018a) Information Security Risk Management. ISO

ISO/ IEC 31000 (2018b) Risk management – Guidelines. International Standard First Edition. ISO

Jaccard J, Turrisi R (2003) Interaction effects in multiple regression, vol 72. Sage, Newcastle upon Tyne

Jeff Smith H, Dinev T, Xu H (2011) Information privacy research: an interdisciplinary review. MIS Quart 35(4):989–1016

Jerman-Blažič B et al (2008) An economic modelling approach to information security risk management. Int J Inf Manag 28(5):413–422

Kassner M (2018) Why manufacturing companies need to up their cybersecurity game

Manyika J (2017) A future that works: Ai automation employment and productivity. McKinsey Global Institute Research, Technical Report

Mataracioglu T, Ozkan S (2011) Governing information security in conjunction with cobit and iso 27001. arXiv:1108.2150

Mettler H (2019) Cybersecurity is an important issue for the pharmaceutical industry

NIST (2018) Framework documents, cybersecurity framework version 1.1

Novak-Marcincin J, Barna J, Janak M, Novakova-Marcincinova L (2013) Augmented reality aided manufacturing. Procedia Comput Sci 25:23–31

PwC India article (2013) Subsidiary governance: an unappreciated risk

Ranganathan V, Coronado A (2019) 7 key elements to data security and quality control for pharma labs

Sandelowski M, Voils CI, Barroso J (2006) Defining and designing mixed research synthesis studies. Res Sch Natl Ref J Spons Mid-South Educ Res Assoc Univ Alabama 13(1):29

Sim TY, Li F, Vogel-Heuser B (2009) Benefits of an interdisciplinary modular concept in automation of machine and plant manufacturing. IFAC Proc Vol 42(4):894–899

Stephen M. (2018) Management handbook. Company X

Stock D, Stöhr M, Rauschecker U, Bauernhansl T (2014) Cloud-based platform to facilitate access to manufacturing it. Issue:C 25:320–328

Tan YS, Ng YT, Low JSC (2017) Internet-of-things enabled real-time monitoring of energy efficiency on manufacturing shop floors. Proced CIRP ISSN 2212-8271(61):376–381

Tipton HF, Nozaki MK (2007) Information security management handbook. CRC Press, Boca Raton

Staff Writer-Thomas Industry Update (2019) Cybercriminals shifting focus away from financial sector to target manufacturers

Urdan TC (2011) Statistics in plain English. Routledge, Abingdon

Urquhart C (2012) Grounded theory for qualitative research: A practical guide. Sage, Newcastle upon Tyne

VDMA India article (2019) Vdma member list

Wang X, Guan S-p (2017) Research on the relationship between internal control and financial performance–social responsibility as the intermediary variable. In: 3rd Annual International Conference on Management Science and Engineering (MSE 2017). Atlantis Press

Yin RK (2006) Mixed methods research: Are the methods genuinely integrated or merely parallel. Res Sch 13 (1):41–47

Zarreh A, Saygin C, Wan HD, Lee Y, Bracho A et al (2018) Cybersecurity analysis of smart manufacturing system using game theory approach and quantal response equilibrium. Procedia Manuf 17:1001–1008
Acknowledgments
The support of Arden University-Berlin and the Case Studied Company is much appreciated for their fervent aid throughout the period of this research, in helping to collect data useful for the analysis and the conclusion of the work. Special acknowledgment to Dr. Ricarda Seiche for the guidance.
Ethics declarations
Conflict of interests
Author declares there is No Conflict of Interest
Additional information
Publisher's note
Springer Nature remains neutral with regard to jurisdictional claims in published maps and institutional affiliations.
About this article
Cite this article
Robinson, R.J. Structuring IS framework for controlled corporate through statistical survey analytics. J. of Data, Inf. and Manag. 2, 167–184 (2020). https://doi.org/10.1007/s42488-020-00021-3
Received:

Accepted:

Published:

Issue Date:
Keywords
Controlled corporate

ISMS

IS framework

ISO/NIST