Abstract
Hydro-Jex® is a new enhanced method for heap leach treatment with significantly higher mineral recovery. In this case study at the Los Filos Mine in Mexico, the Hydro-Jex operation is evaluated for heap leach stability. This is pursued by numerical modeling of the heap leach pad stability and well monitoring of the phreatic surface before and after the Hydro-Jex operation. Experimental and numerical results both indicate an improvement in mineral processing under the influence of Hydro-Jex. Numerical results show an insignificant decrease and a significant increase in stability during and after Hydro-Jex injection application, respectively. The integrity of the liner is maintained in both cases. The zonal injection pressure, operationally below the overburden pressure, is found to be negligible compared with the dimensionality of the heap, and stability of the structure is not exposed to any significant risk, even up to 25% above overburden pressure. Furthermore, heap leach factor of safety increases after Hydro-Jex application. This is attributed to breakdown of the water solution build-up and thus a decrease in the phreatic surface depth below the top of the pad. It is suggested that injection wells be drilled, based on thorough geophysical data, in locations where overcompaction of heap material results in water solution build-up and pore pressure enhancement. Compared with traditional heap leaching, the Hydro-Jex technique not only expedites mineral processing by increasing chemical kinetics extraction but also increases the stability of the heap by unclogging drains.
This is a preview of subscription content, log in to check access.
Access options
Buy single article
Instant access to the full article PDF.
US$ 39.95
Price includes VAT for USA
Subscribe to journal
Immediate online access to all issues from 2019. Subscription will auto renew annually.
US$ 148
This is the net price. Taxes to be calculated in checkout.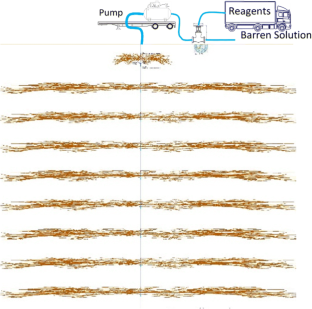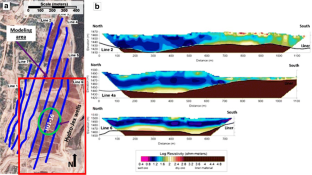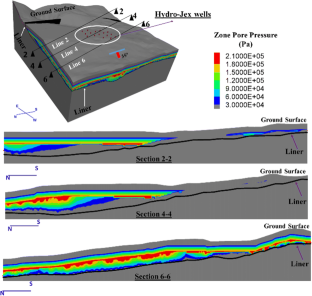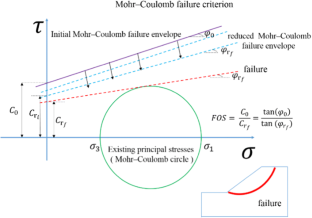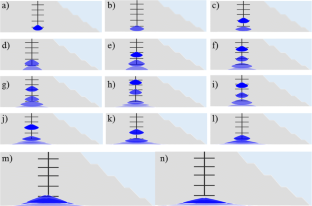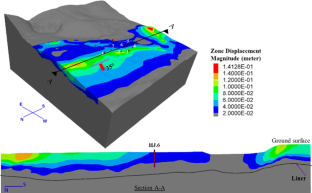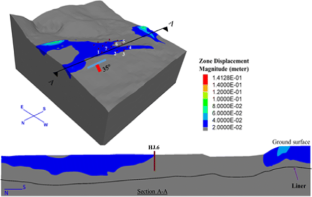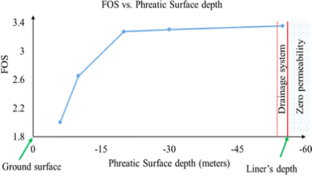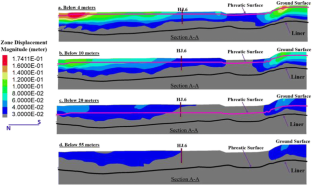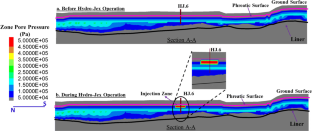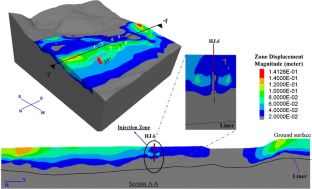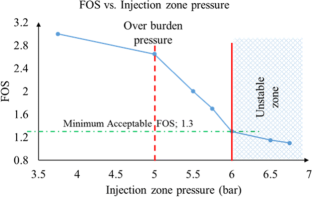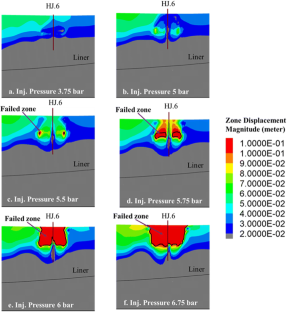 References
1.

Petersen J (2016) Heap leaching as a key technology for recovery of values from low-grade ores – a brief overview. Hydrometallurgy 165:206–212

2.

Mandziak T, Pattinson D (2015) Experience-based approach to successful heap leach pad design. Mining World 12(5):28–35

3.

Plumlee GS, Edelmann P, Bigelow RC (1995) "The Summitville mine and its downstream effects," USGS

4.

"http://www.wise-uranium.org," 2018. [Online]. Available: http://www.wise-uranium.org/mdaf.html

5.

Lyu Z, Chai J, Xu Z, Qin Y, Cao J (2019) "A comprehensive review on reasons for tailings dam failures based on case history." Adv Civil Eng

6.

Koerner RM, Soong T-Y (2000) "Stability assessment of ten large landfill failures." Adv Transport Geoenviron Syst Using Geosynthetics, pp. 1–38

7.

Mortazavi A, Abbasloo Z, Ebrahimi L, Keshavarz A, Masoomi A (2015) Geotechnical investigation and design of leaching heap no. 2, Meydook copper mine, Iran. Miner Eng 79:185–195

8.

Karimi Nasab S, Atashpanjeh A, Mollaei Fard M (2001) "Design considerations of heap leaching at Sarcheshmeh open pit copper mine." In 17th International Mining Congress and Exhibition of Turkey- IMCET2001

9.

Zanbak C (2012) "Heap leaching technique in mining within the context of best available techniques," Euromines, The European Association of Mining Industries, Metal Ores & Industrial Minerals

10.

Breitenbach AJ (2005) "Heap leach pad design and construction practices in the 21st century," Vector Colorado LLC

11.

Ulrich B (2008) "Geotechnical aspects of the Hydro-Jex operation," in 1st International Seminar on the Managment of Rock Dumps, Stockpiles, and Heap Leach Pads, Perth, Australia

12.

Richard Thiel MES (2004) State of the practice review of heap leach pad design issues. Geotext Geomembr 22(6):555–568

13.

Ayala R, Parra D, Valdivia R (2013) "Design and construction review of a heap leach pad for safe operation," in 1st International Heap Leach Solutions Conference, pp. 321–331

14.

Coulibaly Y, Tikou B, Cheng L (2017) Numerical analysis and geophysical monitoring for stability assessment of the Northwest tailings dam at Westwood mine. Int J Min Sci Technol 27:701–710

15.

Reyes A, Ayala R, Canabi L, Zuta J, Marroqum R, Rodriguez J (2016) "3D dynamic analysis of a valley-fill heap leach pad," in Heap Leach Mining Solutions, Lima, Peru

16.

Reyes A, Garma P, Parra D (2014) "3D slope stability analysis of heap leach pads using the limit equilibrium method," Lima, Peru

17.

Ghorbani Y, Franzidis J, Petersen J (2016) Heap leaching technology—current state, innovations, and future directions: a review. Miner Process Extr Metall Rev 37(2):73–119

18.

Winterton J, Rucker D (2013) "Optimal strategies for leach pad injection operations," Phoenix, AZ

19.

Padilla GA, Cisternas LA, Cuetoa JY (2008) On the optimization of heap leaching. Miner Eng 21(9):673–678

20.

Seal T (2007) "Hydro-Jex: heap leach pad stimulation technology; ready for world wide industrial adoption?" Denver, Colorado, USA

21.

Seal T (2004) "Enhanced gold extraction in cyanide heap leaching using Hydro-Jex," Ph.D. Dissertation, University of Idaho

22.

Seal T, Rucker D, Winterton J, Ashanti A (2012) "Enhancing gold recovery using Hydro-Jex© at Cripple Creek and Victor Gold Mine Co.," Denver

23.

Seal T, Jung S (2005) "Reduction of gold inventory in cyanide heap leaching," SME Annual Meeting and Exhibit, Preprint No. 05-22, Salt Lake City, Utah, USA

24.

Rucker DF (2015) Deep well rinsing of a copper oxide heap. Hydrometallurgy 153:145–153

25.

Rucker DF, McNeill M, Schindler A, Noonan G (2009) Monitoring of a secondary recovery application of leachate injection into a heap. Hydrometallurgy 99:238–248

26.

Itasca, "FLAC3D (Fast Lagrangian Analysis of Continua in 3 Dimensions), version 6.0," Itasca Consulting Group, Inc., Minneapolis, 2017

27.

Basi J, Rucker D, Seal T (2017) "Testing inventory drawdown through pressure injection in the leach pad at Los Filos Mine," Vancouver, BC, Canada

28.

Abbasi B, Russell D, Taghavi R (2013) "FLAC3D mesh and zone quality," FLAC/DEM Symposium, China

29.

Azarfar B, Ahmadvand S, Sattarvand J, Abbasi B (2019) Stability analysis of rock structure in large slopes and open-pit mine: numerical and experimental fault modeling. Rock Mech Rock Eng 52(12):4889–4905
Ethics declarations
Conflict of Interest
The authors declare that they have no conflicts of interest.
Additional information
Publisher's Note
Springer Nature remains neutral with regard to jurisdictional claims in published maps and institutional affiliations.
About this article
Cite this article
Abbasi, B., Azarfar, B., Ahmadvand, S. et al. The Effect of Hydro-Jex Operation on the Stability of Heap Leach Pads: a Case Study of a Heap Leach Operation in Central Mexico. Mining, Metallurgy & Exploration (2020). https://doi.org/10.1007/s42461-020-00251-4
Received:

Accepted:

Published:
Keywords
Hydro-Jex

Stability analysis

Numerical modeling

Heap leach pad