Abstract
Ankle osteoarthritis is mostly post-traumatic and in young people. Autologous fat cells have been successfully used to treat hip and knee OA. Aim of this study is to evaluate the efficacy of autologous microfragmented fat cell therapy in ankle osteoarthritis. This paper reports a 39-year-old labourer with post-traumatic advanced osteoarthritis of the ankle who was given Lipogem treatment. After lipoaspiration from the abdomen, processing and injection of microfragmented adipose tissue into the ankle was done. Patient was assessed for visual analogue scale (VAS), Manchester-Oxford Foot Questionnaire (MOXFQ) scores and Foot and Ankle Ability Measure (FAAM) scores preoperatively and at 6 months after treatment. There was considerable improvement in all patient-reported outcome measures at 6 months follow-up with no complications. Microfragmented adipose cell therapy for end-stage ankle arthritis can delay need for ankle fusion or replacement in young patients.
Access options
Buy single article
Instant access to the full article PDF.
US$ 39.95
Tax calculation will be finalised during checkout.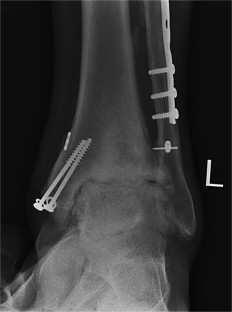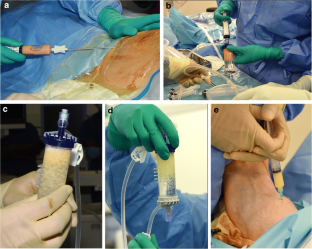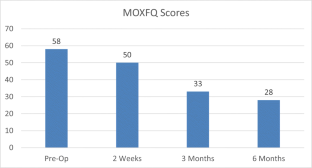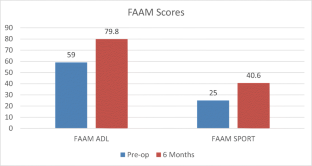 Ethics declarations
Conflict of Interest
The authors declare that they have no conflict of interest.
Additional information
Publisher's Note
Springer Nature remains neutral with regard to jurisdictional claims in published maps and institutional affiliations.
This article is part of the Topical Collection on Surgery
About this article
Cite this article
Niazi, N., Islam, A., Aljawadi, A. et al. Autologous Micro Fragmented Adipose Cell Therapy for End-Stage Ankle Osteoarthritis—Case Report and Review of Literature. SN Compr. Clin. Med. (2021). https://doi.org/10.1007/s42399-021-00753-2
Keywords
Ankle osteoarthritis

Lipogem

Microfragmented fat cells

Stem cells