Abstract
Some views of elementary teacher preparation may include the idea that undergraduate mathematics courses are useful or even crucial for prospective teachers to have. This study sought to identify teacher candidates with mathematics degrees, in order to study their mathematical preparation. The identified prospective teachers were studied to investigate initial understanding of the conceptual underpinnings of elementary mathematics, as well as their beliefs about the importance of conceptual learning. Participants were given a written instrument related to elementary school–level conceptual mathematics knowledge, administered at the beginning and end of an elementary (up to grade 8) mathematics curriculum and instruction ("methods") course. Prospective teachers with university mathematics backgrounds did not appear generally well-prepared in terms of their ability to model or explain the conceptual basis of common elementary school concepts, although they generally claimed to feel such understanding was important. After taking part in the methods course, which focused strongly on experiences learning the mathematical ideas conceptually, they were able to demonstrate increased understanding of the necessary concepts, models, and reasoning related to elementary mathematics teaching.
Résumé
Certains points de vue sur la formation des enseignants au primaire partent du principe que les cours de mathématiques du premier cycle sont utiles, voire indispensables, aux futurs enseignants. Cette étude vise à identifier les candidats à l'enseignement qui sont titulaires d'un diplôme en mathématiques afin de se pencher sur leur niveau de préparation en mathématiques. Les futurs enseignants identifiés ont fait l'objet d'une étude visant à analyser leur compréhension initiale des fondements conceptuels des mathématiques au primaire, ainsi que leurs convictions quant à l'importance de l'apprentissage par concepts. Les participants ont répondu à un questionnaire écrit portant sur les connaissances en mathématiques conceptuelles au primaire, administré au début et à la fin d'un cours de méthodologie dans le cadre d'un programme d'enseignement des mathématiques au primaire (jusqu'à la 8e année). En général, les futurs enseignants ayant une formation universitaire en mathématiques ne semblaient pas très bien préparés pour ce qui est de leur capacité à modéliser ou à expliquer les fondements conceptuels de notions prévues à l'école primaire, bien qu'ils aient généralement souligné l'importance d'une telle compréhension. Après avoir participé au cours de méthodologie, fortement axé sur les expériences d'apprentissage conceptuel des notions mathématiques, ils ont fait preuve d'une meilleure compréhension des concepts, des modèles et des raisonnements nécessaires à l'enseignement des mathématiques au primaire.
This is a preview of subscription content, log in to check access.
Access options
Buy single article
Instant access to the full article PDF.
US$ 39.95
Tax calculation will be finalised during checkout.
Subscribe to journal
Immediate online access to all issues from 2019. Subscription will auto renew annually.
US$ 99
Tax calculation will be finalised during checkout.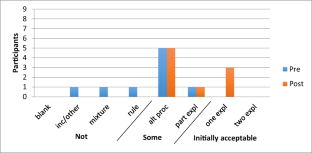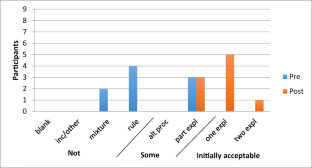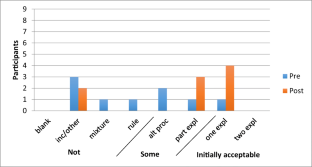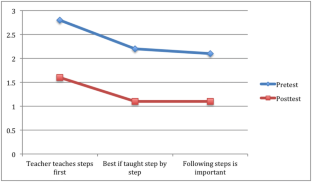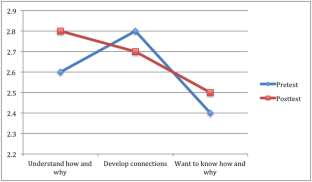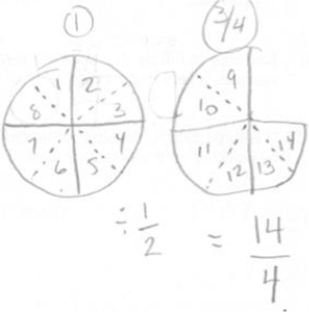 References
Alberta Education. (2016). Mathematics Kindergarten to grade 9 [Program of Studies]. Alberta, Canada: Alberta Education. Retrieved from https://education.alberta.ca/media/3115252/2016_k_to_9_math_pos.pdf

Ambrose, R. (2004). Integrating change in prospective elementary school teachers' orientations to mathematics teaching by building on beliefs. Journal of Mathematics Teacher Education, 7(2), 91-119.

Ball, D. L., & Bass, H. (2000). Making believe: The collective construction of public mathematical knowledge in the elementary classroom. In D. C. Phillips (Ed.), Constructivism in education: Opinions and second opinions on controversial issues: Ninety-ninth yearbook of the National Society for the Study of Education (pp. 193-224). Chicago: National Society for the Study of Education.

Ball, D. L., Thames, M. H., & Phelps, G. (2008). Content knowledge for teaching: What makes it special? Journal of Teacher Education, 59(5), 389-407.

Bartlett, S., & Burton, D. (2007). Introduction to education studies (2nd ed.). London: SAGE Publications Ltd.

Baumert, J., Kunter, M., Blum, W., Brunner, M., Voss, T., Jordan, A. Klusmann, U., Krauss, S., Neubrand, M., & Tsai, Y. (2010). Teachers' mathematical knowledge, cognitive activation in the classroom, and student progress. American Educational Research Journal, 47(1), 133-180.

Boaler, J. (1999). Participation, knowledge and beliefs: A community perspective on mathematics learning. Educational Studies in Mathematics, 40, 259-281.

Boyd, P. C. (1994). Professional school reform and public schools renewal: Portrait of a partnership. Journal of Teacher Education, 45(2), 132-139.

Brown, L. (2016). Elementary teachers' weak math skills spark mandatory crash courses. The Star. Retrieved from https://www.thestar.com/yourtoronto/education/2016/05/13/for-many-teachers-math-just-doesnt-add-up.html

Chamberlin, M. T., Farmer, J. D., & Novak, J. D. (2008). Teachers' perceptions of assessments of their mathematical knowledge in a professional development course. Journal of Mathematics Teacher Education, 11, 435-457.

Copsey-Haydey, D., Zakaluk, B. L., & Straw, S. (2010). The changing face of content area teaching. Journal of Applied Research on Learning, 3(3), 1-29.

Davis, B., & Simmt, E. (2006). Mathematics-for-teaching: An ongoing investigation of the mathematics that teachers (need to) know. Educational Studies in Mathematics, 61, 293-319.

Grant, T. J., Hiebert, J., & Wearne, D. (1994). Teachers' beliefs and their responses to reform-minded instruction in elementary mathematics. Paper presented at the Annual Meeting of the American Educational Research Association, New Orleans, LA. Retrieved from ERIC database online. (No. ED376170)

Handal, B., & Herrington, A. (2003). Mathematics teachers' beliefs and curriculum reform. Mathematics Education Research Journal, 15(1), 59-69.

Hill, H. C., Ball, D. L., Blunk, M., Goffney, I. M., & Rowan, B. (2007). Validating the ecological assumption: The relationship of measure scores to classroom teaching and student learning. Measurement: Interdisciplinary Research and Perspectives, 5(2-3), 107-118.

Hill, H. C., Rowan, B., & Ball, D. L. (2005). Effect of teachers' mathematical knowledge for teaching on student achievement. American Educational Research Journal, 42(2), 371-406.

Holm, J., & Kajander, A. (2012).  Interconnections of knowledge and beliefs in teaching mathematics. Canadian Journal of Science, Mathematics, and Technology Education, 12(1), 7-21.

Kajander, A. (2007). Unpacking mathematics for teaching: A study of prospective elementary teachers' evolving mathematical understandings and beliefs. Journal of Teaching and Learning, 5(1), 33-54.

Kajander, A. (2010). Mathematics teacher preparation in an era of curriculum change: The development of mathematics for teaching. Canadian Journal of Education, 33(1), 228-255.

Kajander, A., & Holm, J. (2013). Prospective teachers' mathematical understanding: Searching for differences based on school curriculum background. Fields Mathematics Education Journal, 1(1), 3-20.

Kajander, A., & Holm, J. (2016). What math matters? Types of mathematics knowledge and relationships to methods course performance. Canadian Journal of Science, Mathematics and Technology Education, 16(3), 273-283.

Kunter, M., Klusmann, U., Baumert, J., Richter, D., Voss, T., & Hachfeld, A. (2013). Professional competence of teachers: Effects on instructional quality and student development. Journal of Educational Psychology, 105(3), 805-820.

Little, C. (2017). The real issue in Ontario's schools: The teachers need to be taught math. The Globe and Mail. Retrieved from https://www.theglobeandmail.com/opinion/the-real-issue-in-ontarios-schools-the-teachers-need-to-be-taught-math/article36136069/

Ma, L. (1999). Knowing and teaching elementary mathematics: Teachers' understanding of fundamental mathematics in China and the United States. Mahwah: Erlbaum.

Mitchell, R., Charalambous, C., & Hill, H. (2014). Examining the task and knowledge demands needed to teach with representations. Journal of Mathematics Teacher Education, 17, 37-60.

Ontario Ministry of Education. (2005). The Ontario curriculum grades 1-8: Mathematics (Rev. ed.). Toronto: Queen's Printer.

Purnomo, Y. W., Suryadi, D., & Darwis, S. (2016). Examining pre-service elementary school teacher beliefs and instructional practices in mathematics class. International Electronic Journal of Elementary Education, 8(4), 629-642.

Schommer-Aikins, M., Duell, O., & Hutter, R. (2005). Epistemological beliefs, mathematics problem solving beliefs, and academic performance of middle school students. The Elementary School Journal, 105(3), 289-303.

Shulman, L. S. (1986). Those who understand: Knowledge growth in teaching. Educational Researcher, 15(2), 4-14.

Silverman, J., & Thompson, P. W. (2008). Toward a framework for the development of mathematical knowledge for teaching. Journal of Mathematics Teacher Education, 11, 499-511.

Sowder, J. (2007). The mathematical education and development of teachers. In F. K. Lester (Ed.), Second handbook of research on mathematics teaching and learning (pp. 157-199). Charlotte: IAP.

Stipek, D., Givvin, K., Salmon, J., & MacGyvers, V. (2001). Teachers' beliefs and practices related to mathematics instruction. Teaching and Teacher Education, 17(2), 213-226.

Swars, S. L., Smith, S. Z., Smith, M. E., & Hart, L. C. (2009). A longitudinal study of effects of a developmental teacher preparation program on elementary prospective teachers' mathematics beliefs. Journal of Mathematics Teacher Education, 12, 47-66.

Thanheiser, E., Browning, C., Edson, A. J., Lo, J-J., Whitacre, I., Olanoff, D., & Morton, C. (2014). Prospective elementary mathematics teacher content knowledge: What do we know, what do we not know, and where do we go? The Mathematics Enthusiast, 11(2), 433-448.

Wilkins, J. L. M. (2008). The relationship among elementary teachers' content knowledge, attitudes, beliefs, and practices. Journal of Mathematics Teacher Education, 11, 139-164.
Additional information
Publisher's Note
Springer Nature remains neutral with regard to jurisdictional claims in published maps and institutional affiliations.
About this article
Cite this article
Holm, J., Kajander, A. Seeking Intersections: Math Degrees, Beliefs, and Elementary Teacher Knowledge. Can. J. Sci. Math. Techn. Educ. 20, 27–41 (2020). https://doi.org/10.1007/s42330-019-00069-3
Keywords
Conceptual understanding in mathematics

Specialised knowledge for teaching

Mathematics education

Prospective teacher education

Teacher beliefs