Abstract
Three-dimensional (3D) organoids derived from pluripotent or adult tissue stem cells seem to possess excellent potential for studying development and disease mechanisms alongside having a myriad of applications in regenerative therapies. However, lack of precise architectures and large-scale tissue sizes are some of the key limitations of current organoid technologies. 3D bioprinting of organoids has recently emerged to address some of these impediments. In this review, we discuss 3D bioprinting with respect to the use of bioinks and bioprinting methods and highlight recent studies that have shown success in bioprinting of stem cells and organoids. We also summarize the use of several vascularization strategies for the bioprinted organoids, that are critical for a complex tissue organization. To fully realize the translational applications of organoids in disease modeling and regenerative medicine, these areas in 3D bioprinting need to be appropriately harnessed and channelized.
Access options
Buy single article
Instant access to the full article PDF.
US$ 39.95
Tax calculation will be finalised during checkout.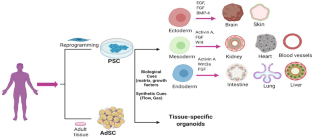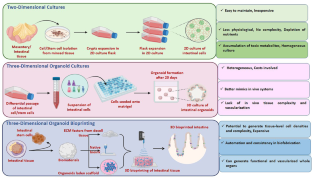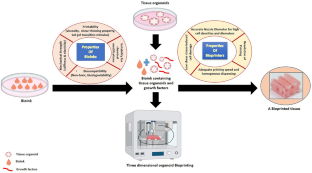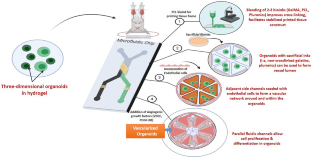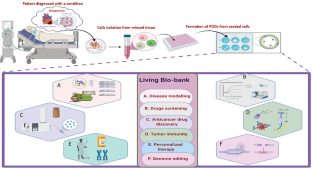 Funding
The manuscript was supported by the Department of Science and Technology (DST), India, DST-ASEAN Grant (CRD/2019/000120). The figures have been created with BioRender.com.
Ethics declarations
Conflict of interest
The authors declare no conflict of interests.
Ethical approval
This study does not contain any studies with human or animal subjects performed by any of the authors.
About this article
Cite this article
Rawal, P., Tripathi, D.M., Ramakrishna, S. et al. Prospects for 3D bioprinting of organoids. Bio-des. Manuf. (2021). https://doi.org/10.1007/s42242-020-00124-1
Received:

Accepted:

Published:
Keywords
Three-dimensional bioprinting

Bioink

Organoid

Microfluidics

Extracellular matrix (ECM)

Biomaterial