This is a preview of subscription content, log in to check access.
Access options
Buy single article
Instant access to the full article PDF.
US$ 39.95
Price includes VAT for USA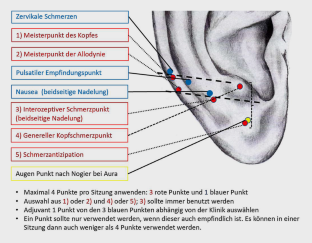 Notes
1.

Aus Gründen der besseren Lesbarkeit wird auf die gleichzeitige Verwendung männlicher und weiblicher Sprachformen verzichtet. Sämtliche Personenbezeichnungen werden nicht explizit für Einzelpersonen verwendet, gelten gleichwohl für Männer und Frauen.

2.

Einheitliches System zur transparenten Beurteilung der Qualität der Evidenz und des Empfehlungsgrads.
Abbreviations
GRADE:

Einheitliches System zur transparenten Beurteilung der Qualität der Evidenz und des Empfehlungsgrads

Helkimo-Index:

Portugiesischsprachiger Fragebogen zur Erhebung von muskulären und orofaszialen Dysfunktionen

RDC/TMD:

"Research diagnostic criteria for temporomandibular disorders"
Literatur
1.

Victor V, Ropper
 H (2002) Adam's and Victor's manual of neurology. McGraw-Hill, New York, S 439–443

2.

Diener CH, Weimar C (2012) Leitlinien für Diagnostik und Therapie in der Neurologie. Thieme, Stuttgart (Herausgegeben von der Kommission "Leitlinien" der Deutschen Gesellschaft für Neurologie.)

3.

Bendtsen L et al (2019) European Academy of Neurology guideline on trigeminal neuralgia. Eur J Neurol 26(6):831–849

4.

Hu H et al (2019) Acupuncture for primary trigeminal neuralgia: a systematic review and PRISMA-compliant meta-analysis. Complement Ther Clin Pract 34:254–267

5.

Meerpohl JJ et al (2012) GRADE guidelines: 3. rating the quality of evidence (confidence in the estimates of effect). Z Evid Fortbild Qual Gesundhwes 106(6):449–456

6.

Liu H et al (2010) A systematic review on acupuncture for trigeminal neuralgia. Altern Ther Health Med 16(6):30–35

7.

Jadad AR et al (1996) Assessing the quality of reports of randomized clinical trials: is blinding necessary? Control Clin Trials 17(1):1–12

8.

Ahn CB et al (2011) A clinical pilot study comparing traditional acupuncture to combined acupuncture for treating headache, trigeminal neuralgia and retro-auricular pain in facial palsy. J Acupunct Meridian Stud 4(1):29–43

9.

He L, Zhang XM (2012) Clinical effect of sphenopalatine ganglion needling in treating primary trigeminal neuralgia of Liver-yang upsurge syndrome type. Chin J Integr Med 18(3):214–218

10.

Ichida MC et al (2017) Acupuncture treatment for idiopathic trigeminal neuralgia: a longitudinal case-control double blinded study. Chin J Integr Med 23(11):829–836

11.

Gao J et al (2019) Effect of acupuncture on cognitive function and quality of life in patients with idiopathic trigeminal neuralgia. J Nerv Ment Dis 207(3):171–174

12.

Noiman M et al (2010) Acupuncture for treating temporomandibular disorder: retrospective study on safety and efficacy. J Acupunct Meridian Stud 3(4):260–266

13.

Lian YL et al (2013) Bildatlas der Akupunktur. KVM-Der Medizinverlag, Berlin
Danksagung
Großer Dank gilt Johannes Fleckenstein für die inhaltliche und formale Beratung in der Erstellung dieses Artikels.
About this article
Cite this article
Hua, K. Akupunktur und Trigeminusneuralgie. Dtsch Z Akupunkt (2020). https://doi.org/10.1007/s42212-020-00279-z