The original version of this article, published on 21 August 2020, unfortunately contained several mistakes. The following corrections have therefore been made in the original:
The explanation of the acronym "BBB" blood-brain barrier in the caption of Figure 2 was missing.
Correction of references [33], [36], [40], [50], [67], [77], and [81]
The presentation of Figure 1 was incorrect; the correct figure is given below.
The original article has been corrected.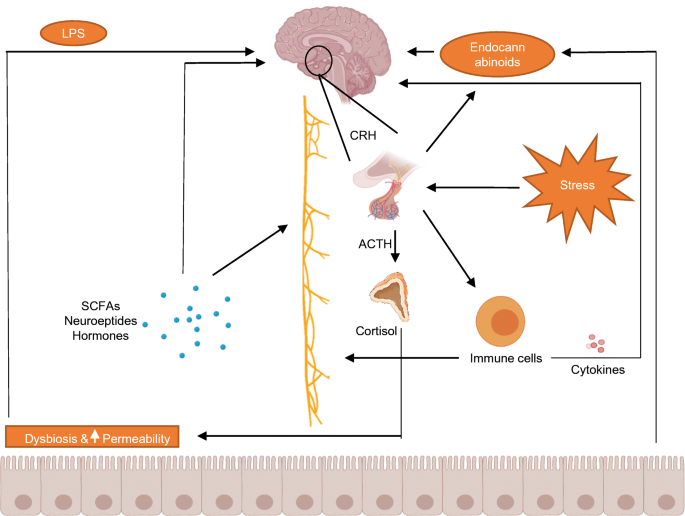 Additional information
Publisher's note
Springer Nature remains neutral with regard to jurisdictional claims in published maps and institutional affiliations.
The online version of the original article can be found at https://doi.org/10.1007/s42000-020-00236-4
About this article
Cite this article
Makris, A.P., Karianaki, M., Tsamis, K.I. et al. Correction to: The role of the gut-brain axis in depression: endocrine, neural, and immune pathways. Hormones 20, 223–224 (2021). https://doi.org/10.1007/s42000-020-00262-2