Abstract
There is a possibility that Count Ivan VIII Drašković (1740–1787), a member of one of the oldest and most famous Croatian noble families, had Graves' disease and suffered from a thyroid disorder. Our suspicions were aroused by certain data, including his personal history, his lifestyle, including use of tobacco and iodine, as well as stress, and, finally, two portraits. If he was affected by Graves' disease and orbitopathy, his poor health might have been a consequence of thyroid disease, which was further worsened by injury and tobacco use. Later spontaneous remission could have been induced by higher iodine intake and bed rest.
Access options
Buy single article
Instant access to the full article PDF.
US$ 39.95
Tax calculation will be finalised during checkout.
Subscribe to journal
Immediate online access to all issues from 2019. Subscription will auto renew annually.
US$ 79
Tax calculation will be finalised during checkout.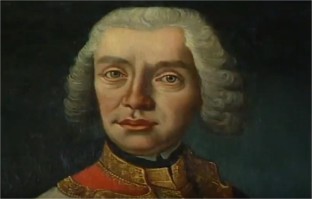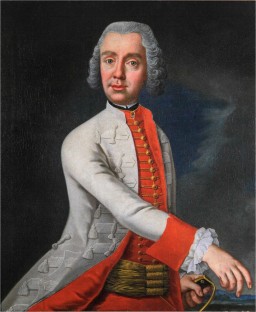 References
1.

Živković M. (2015) The making of the smoke – a tobacco story exhibition. Etnološka istraživanja.20:135-147. web https://hrcak.srce.hr/152956. Accessed 10 Mar 2020

2.

Bartalena L, Baldeschi L, Boboridis K et al European Group on Graves' Orbitopathy (EUGOGO). (2016) The 2016 European Thyroid Association/European Group on Graves' Orbitopathy Guidelines for the Management of Graves' Orbitopathy. Eur Thyroid J 5:9–26. doi: https://doi.org/10.1159/000443828

3.

Reininger A, Mravlinčić I (2013) "Cher Epous..." Pisma Eleonore Felicite grofice Drašković Ivanu VIII grofu Drašković (Briefe Eleonore Felicitas Gräfin Draskovich an Johann VIII. Nepomuk Graf Draskovich), Trakošćan, Dvor Trakošćan

4.

Drašković, J. (2016). Korespondencija Janka Draškovića (Izbor) 1. Poslana korespondencija. Fontes, 22: 13-31. web https://hrcak.srce.hr/182384. Accessed 10 Mar 2020

5.

CALEB (1964) HILLIER PARRY (1755-1822). JAMA. 188(9):822–823. https://doi.org/10.1001/jama.1964.03060350048016

6.

Menconi F, Profilo MA, Leo M et al (2014) Spontaneous improvement of untreated mild Graves' ophthalmopathy: Rundle's curve revisited. Thyroid. 24:60–66. https://doi.org/10.1089/thy.2013.0240
Ethics declarations
Conflict of interest
The authors declare that they have no conflict of interest.
Ethics approval
Not applicable
Consent to participate
Not applicable
Additional information
Publisher's note
Springer Nature remains neutral with regard to jurisdictional claims in published maps and institutional affiliations.
About this article
Cite this article
Baretić, M., Altabas, V., Mandić, J.J. et al. Count Ivan VIII Drašković: a case of Graves' orbitopathy?. Hormones 20, 213–215 (2021). https://doi.org/10.1007/s42000-020-00198-7
Received:

Accepted:

Published:

Issue Date:
Keywords
Count Ivan VIII Drašković

Graves' disease

Orbitopathy

Tobacco

Iodine

Spontaneous remission