Zusammenfassung
Harnwegsinfekte im Kindesalter sind ein ernst zu nehmendes Erkrankungsbild. Abgesehen von der Akutmorbidität, welche häufig eine stationäre Krankenhausbehandlung notwendig macht, können sie zu langfristigen Nierenfunktionseinschränkungen führen. Insbesondere der Harnwegsinfekt im Säuglingsalter und der rezidivierende fieberhafte Harnwegsinfekt des Kindes sollten besondere Beachtung hinsichtlich der langfristigen Einschränkung der Nierenfunktion finden. Die Indikation für eine weiterführende Diagnostik sollte einer sinnvollen Prüfung unterzogen werden. Fehlbildungen des Harntraktes in Kombination mit fieberhaften Harnwegsinfekten stellen einen relevanten Risikofaktor für die Entstehung einer späteren dialysepflichtigen Niereninsuffizienz dar. Zur primären Diagnostik eines Harnwegsinfekts zählen neben Anamnese und klinischer Untersuchung die adäquate Urin- sowie Laboruntersuchung und eine Sonographie der Harnorgane. Eine weiterführende Abklärung ist bei anatomischen Auffälligkeiten oder einem gesicherten fieberhaften Harnwegsinfekt indiziert und besteht, je nach Alter des Kindes und Befundkonstellation, primär entweder aus einem Miktionszystourethrogramm oder einer statischen Nierenszintigraphie. Diese Untersuchungen können einen relevanten vesikoureteralen Reflux, mögliche assoziierte Risikofaktoren und/oder eine bereits bestehende Nierenparenchymschädigung feststellen. Diese Information ist zur Entscheidung über eine weitere Behandlung, ggf. inklusive antibiotischer Prophylaxe oder operativer Behandlung, zur Verhinderung weiterer Harnwegsinfekte und einer möglichen dauerhaften Nierenfunktionseinschränkung essenziell.
Abstract
Urinary tract infections (UTI) in childhood are a serious illness concerning acute morbidity, inpatient hospital treatment and—ultimately—their association with end-stage renal disease. The indication for further, more invasive diagnostics should be subjected to a critical review. Congenital anomalies of the urinary system in combination with febrile urinary infections are a relevant risk factor for the development of renal disease. In addition to patient history and clinical examination, the primary diagnosis of a urinary tract infection includes appropriate urine and laboratory examination and a urologic sonography. Further investigation is indicated in the presence of anatomical abnormalities or after a confirmed, clinically relevant febrile urinary tract infection. Further diagnostic workup primarily includes voiding cystourethrography and/or a dimercaptosuccinic acid (DMSA) scan. After assessment of relevant vesicoureteral reflux and/or renal parenchyma damage, the decision of further surgical treatment can be made to prevent further UTIs and renal disease.
Access options
Buy single article
Instant access to the full article PDF.
US$ 39.95
Tax calculation will be finalised during checkout.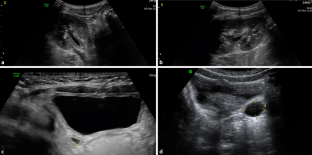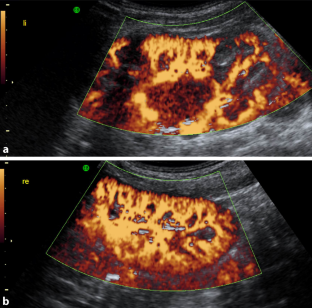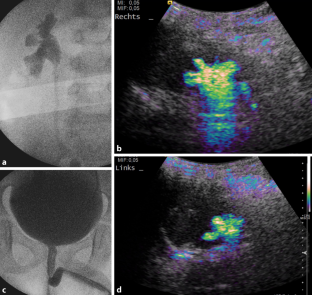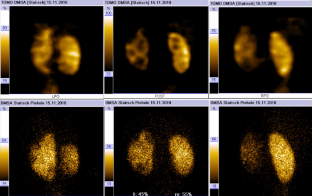 Literatur
Verwendete Literatur
1.

Mårild S, Jodal U (1998) Incidence rate of first-time symptomatic urinary tract infection in children under 6 years of age. Acta Paediatr 87:549–552

2.

Shaikh N, Morone NE, Bost JE, Farrell MH (2008) Prevalence of urinary tract infection in childhood. Pediatr Infect Dis J 27:302–308. https://doi.org/10.1097/INF.0b013e31815e4122

3.

Jodal U, Winberg J (1987) Management of children with unobstructed urinary tract infection. Pediatr Nephrol 1:647–656

4.

Freedman AL, Urologic Diseases in America Project (2005) Urologic diseases in North America project: trends in resource utilization for urinary tract infections in children. J Urol 173:949–954. https://doi.org/10.1097/01.ju.0000152092.03931.9a

5.

Morris BJ, Wiswell TE (2013) Circumcision and lifetime risk of urinary tract infection: a systematic review and meta-analysis. J Urol 189:2118–2124. https://doi.org/10.1016/j.juro.2012.11.114

6.

Crain EF, Gershel JC (1990) Urinary tract infections in febrile infants younger than 8 weeks of age. Pediatrics 86:363–367

7.

Smith JM, Martz K, Blydt-Hansen TD (2013) Pediatric kidney transplant practice patterns and outcome benchmarks, 1987–2010: a report of the north American pediatric renal trials and collaborative studies. Pediatr Transplantation 17:149–157. https://doi.org/10.1111/petr.12034

8.

Calderon-Margalit R, Golan E, Twig G et al (2018) History of childhood kidney disease and risk of adult end-stage renal disease. N Engl J Med 378(5):428–438. https://doi.org/10.1056/NEJMoa1700993

9.

Oswald J (2017) Urosepsis in children. Aktuelle Urol 48:459–468. https://doi.org/10.1055/s-0043-104506

10.

Zorc JJ, Levine DA, Platt SL, Dayan PS, Macias CG, Krief W et al (2005) Clinical and demographic factors associated with urinary tract infection in young febrile infants. Pediatrics 116:644–648. https://doi.org/10.1542/peds.2004-1825

11.

Struthers S, Scanlon J, Parker K et al (2003) Parental reporting of smelly urine and urinary tract infection. Arch Dis Child 88:250

12.

Davis D (2004) Bag urine specimens still not appropriate in diagnosing urinary tract infections in infants. Can J Infect Dis Med Microbiol 15:210–211

13.

Tosif S, Baker A, Oakley E et al (2012) Contamination rates of different urine collection methods for the diagnosis of urinary tract infections in young children: an observational cohort study. J Paediatr Child Health 48:659–664. https://doi.org/10.1111/j.1440-1754.2012.02449.x

14.

Karacan C, Erkek N, Senel S, Akin Gunduz S, Catli G, Tavil B (2010) Evaluation of urine collection methods for the diagnosis of urinary tract infection in children. Med Princ Pract 19:188–191. https://doi.org/10.1159/000273068

15.

Tosif S, Kaufman J, Fitzpatrick P, Hopper SM, Hoq M, Donath S, Babl FE (2017) Clean catch urine collection: time taken and diagnostic implication. A prospective observational study. J Paediatr Child Health 53:970–975. https://doi.org/10.1111/jpc.13595

16.

Vaillancourt S, McGillivray D, Zhang X et al (2007) To clean or not to clean: effect on contamination rates in midstream urine collections in toilet-trained children. Pediatrics 119:e1288–93

17.

Beetz R, Bachmann H, Gatermann S et al (2007) Urinary tract infections in infants and children—a consensus on diagnostic, therapy and prophylaxis. Urologe A 46(2):112–123

18.

Shaikh N, Borrell JL, Evron J, Leeflang MMG (2015) Procalcitonin, C‑reactive protein, and erythrocyte sedimentation rate for the diagnosis of acute pyelonephritis in children. Cochrane Database Syst Rev 1(4):CD9185. https://doi.org/10.1002/14651858.CD009185.pub2

19.

Koyle MA, Elder JS, Skoog SJ et al (2011) Febrile urinary tract infection, vesicoureteral reflux, and renal scarring: current controversies in approach to evaluation. Pediatr Surg Int 27:337–346. https://doi.org/10.1007/s00383-011-2863-y

20.

Winberg J, Andersen HJ, Bergström T, Jacobsson B, Larson H, Lincoln K (1974) Epidemiology of symptomatic urinary tract infection in childhood. Acta Paediatr Scand Suppl 252:1–20

21.

Coleman R (2011) Early management and long-term outcomes in primary vesico-ureteric reflux. BJU Int 108:3–8. https://doi.org/10.1111/j.1464-410X.2011.10698.x

22.

Edwards A, Peters CA (2019) Managing vesicoureteral reflux in children: making sense of all the data. F1000Res 8:F1000 Faculty Rev-29. https://doi.org/10.12688/f1000research.16534.1

23.

Sastre JB, Aparicio AR, Cotallo GD et al (2007) Urinary tract infection in the newborn: clinical and radio imaging studies. Pediatr Nephrol 22(10):1735–1741

24.

Preda I, Jodal U, Sixt R et al (2010) Value of ultrasound in evaluation of infants with first urinary tract infection. J Urol 183(5):1984–1988

25.

Bush NC, Keays M, Adams C et al (2015) Renal damage detected by DMSA, despite normal renal ultrasound, in children with febrile UTI. J Pediatr Urol 11(126):e1–126.e7

26.

Sargent MA (2000) What is the normal prevalence of vesicoureteral reflux? Pediatr Radiol 30(9):587–593

27.

Riccabona M (2002) Cystography in infants and children: a critical appraisel of the many forms with special regard to voiding cystourethrography. Eur Radiol 12(12):2910–2918

28.

Subcommittee on Urinary Tract Infection, Steering Committee on Quality Improvement and Management, Roberts KB (2011) Urinary tract infection: clinical practice guideline for the diagnosis and management of the initial UTI in febrile infants and children 2 to 24 months. Pediatrics 128(3):595–610

29.

Shaikh N, Haralam MA, Kurs-Lasky M, Hoberman A (2019) Association of renal scarring with number of febrile urinary tract infections in children. JAMA Pediatr 173(10):949–952. https://doi.org/10.1001/jamapediatrics.2019.2504

30.

Frimberger D, Mercado-Deane MG (2016) AAP section on urology, AAP section on radiology. Establishing a standard protocol for the voiding cystourethrography. Pediatrics 138(5):e20162590

31.

Chua ME, Kim JK, Mendoza JS, Fernandez N, Ming JM, Marson A, Lorenzo AJ, Takahashi MS (2019) The evaluation of vesicoureteral reflux among children using contrast-enhanced ultrasound: a literature review. J Pediatr Urol 15(1):12–17

32.

Haid B, Becker T, Koen M, Berger C, Langsteger W, Gruy B, Putz E, Haid S, Oswald J (2015) Lower radiation burden in state of the art fluoroscopic cystography compared to direct isotope cystography in children. J Pediatr Urol 11(1):35.e1–35.e6. https://doi.org/10.1016/j.jpurol.2014.08.015

33.

Lee RS, Diamond DA, Chow JS (2006) Applying the ALARA concept to the evaluation of vesicoureteric reflux. Pediatr Radiol 36(2):185–191

34.

Johnin K, Kobayashi K, Tsuru T, Yoshida T, Kageyama S, Kawauchi A (2018) Pediatric voiding cystourethrography: an essential examination for urologists but a terrible experience for children. Int J Urol 15(2):105–112. https://doi.org/10.1111/iju.13881

35.

Kis É, Nyitrai A, Várkonyi I et al (2010) Voiding urosonography with second-generation contrast agent versus voiding cystourethrography. Pediatr Nephrol 25(11):2289–2293. https://doi.org/10.1007/s00467-010-1618-7

36.

Schober JM, Dulabon LM, Woodhouse CR (2004) Outcome of valve ablation in late-presenting posterior urethral valves. BJU Int 94:616–619. https://doi.org/10.1111/j.1464-410X.2004.05011.x

37.

Özen MA, Taşdemir M, Gündoğdu G et al (2019) Does voiding cystourethrogram exclude posterior urethral valves in late presenting cases? Eur J Pediatr Surg 29:85–89. https://doi.org/10.1055/s-0038-1672146

38.

Gelfand MJ, Clements C, MacLean JR (2017) Nuclear medicine procedures in children_ special considerations. Semin Nucl Med 47:110–117

39.

Pintelon H, Jonckheer MH, Piepsz A (1994) Paediatric nuclear medicine procedures: routine sedation or management of anxiety? Nucl Med Commun 15:664–666

40.

Coulthard MG, Lambert HJ, Vernon SJ, Hunter EW, Keir MJ (2014) Guidelines to identify abnormalities after childhood urinary tract infections: a prospective audit. Arch Dis Child 99(5):448–451. https://doi.org/10.1136/archdischild-2013-304429

41.

Berger C, Becker T, Koen M et al (2013) Positioning irrigation of contrast cystography for diagnosis of occult vesicoureteric reflux: association with technetium-99m dimercaptosuccinic acid scans. J Pediatr Urol 9(6):846–850. https://doi.org/10.1016/j.jpurol.2012.11.010

42.

Cheng EY (2009) PIC cystography: an effective test for the diagnosis of clinically significant occult reflux. J Urol 182(4):1264–1265
Weiterführende Literatur
43.

Stein R, Dogan HS, Hoebeke P et al (2015) Urinary tract infections in children: EAU/ESPU guidelines. Eur Urol. https://doi.org/10.1016/j.eur-uro.2014.11.007
Ethics declarations
Interessenkonflikt
J. König, B. Haid und J. Oswald geben an, dass kein Interessenkonflikt besteht.
Für diesen Beitrag wurden von den Autoren keine Studien an Menschen oder Tieren durchgeführt. Für die aufgeführten Studien gelten die jeweils dort angegebenen ethischen Richtlinien.
Additional information
Hinweis des Verlags
Der Verlag bleibt in Hinblick auf geografische Zuordnungen und Gebietsbezeichnungen in veröffentlichten Karten und Institutsadressen neutral.
About this article
Cite this article
König, J., Haid, B. & Oswald, J. Fieberhafter Harnwegsinfekt im Kindesalter. J. Urol. Urogynäkol. AT 27, 59–65 (2020). https://doi.org/10.1007/s41972-019-00091-5
Schlüsselwörter
Fieberhafter Harnwegsinfekt

Kind

Invasive Diagnostik

MCU

Nierenfunktionseinschränkung
Keywords
Febrile urinary tract infection

Pediatrics

Invasive diagnostics

Voiding cystourethrography

End-stage renal disease