Zusammenfassung
Bevölkerungsbezogene Strategien zur Gesundheitsplanung werden an Bedeutung gewinnen. Sie bieten politischen Entscheidungsstrukturen bereits vor der Umsetzung geplanter Maßnahmen evidenzbasierte Handlungsansätze, die es erlauben, die gesundheitlichen Folgen für die Bevölkerung in die Entscheidungsfindung einfließen zu lassen und ihre Auswirkungen im Verlauf zu evaluieren. Hierzu gehören beispielsweise nationale Demenzstrategien. Auch wenn für die einzelnen Maßnahmen der Demenzstrategie weder eine Finanzierung noch eine konkrete Zuständigkeit zur Umsetzung vorgesehen ist, stehen die Ziele und Maßnahmen im Kontext aktueller Entwicklungen in der Pflege- und Gesundheitspolitik sowie der Forschung und der Wissenschaft.
Access options
Buy single article
Instant access to the full article PDF.
US$ 39.95
Tax calculation will be finalised during checkout.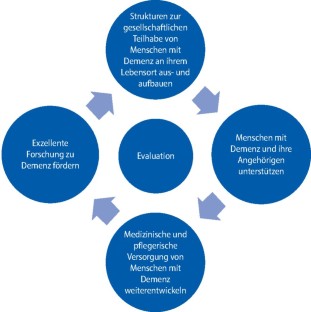 About this article
Cite this article
von Reibnitz, C., Sonntag, K. Health Impact Assessment - Zukunft Denken. Pflegez 74, 14–17 (2021). https://doi.org/10.1007/s41906-021-0990-1
Schlüsselwörter: Politik

Health Impact Assessment

Demenzstrategie

Gesundheitswesen

Gesellschaft