Abstract
Advocates of slow traffic consider that walking is the healthiest mode of travel. Footbridges across major roads are often used in cities to provide and ensure an environment with walkability, connectivity, and safety for pedestrian and are important in the slow traffic environment. Citizen's perceptions of public service facilities within the urban environment depend directly on the pedestrian friendliness of footbridges. Adopting the perspective of visibility, the viewshed, degree of dispersion, function compactness, and landscape esthetics are selected by the Pearson correlation coefficient formula. Combined with spatial analysis theory and mathematical modeling, the entropy weight method is used to calculate the comprehensive index to evaluate the pedestrian friendliness of footbridges. The results show that viewshed area and function compactness have the largest influence on the final evaluation, followed by degree of dispersion, while landscape esthetics has the least impact. This paper evaluates the friendliness of pedestrian footbridges from a new perspective to provide a research reference for urban planners.
Access options
Buy single article
Instant access to the full article PDF.
US$ 39.95
Tax calculation will be finalised during checkout.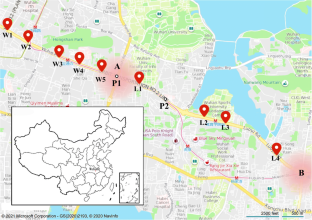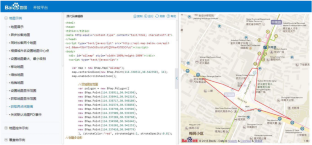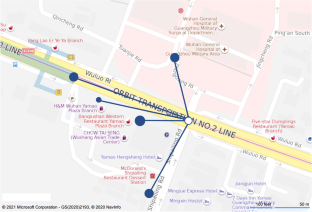 References
Ann C, Morrall J (1995) Walking speeds of elderly pedestrians at crosswalks. Transp Res Rec 1487:63–67

Asadi-Shekari Z, Moeinaddini M, Zaly Shah M (2013) Disabled pedestrian level of service method for evaluating and promoting inclusive walking facilities on urban streets. J Transp Eng 139:181–192. https://doi.org/10.1061/(ASCE)TE.1943-5436.0000492

Benedikt M (1979) To take hold of space: Isovists and isovist fields. Environ and Planning B 6:47–65. https://doi.org/10.1068/b060047

Bian Y, Liang K, Zhao X, Li H, Yang L (2020) Evaluating the effectiveness of new-designed crosswalk markings at intersections in China considering vehicle-pedestrian interaction. Accid Anal Prev 139:105498. https://doi.org/10.1016/j.aap.2020.105498

Boyce RR, Clark WAV (1964) The concept of shape in geography. Geogr Rev 54:561–572. https://doi.org/10.2307/212982

Cao W, Chen S, Qiu K, Li B (2018) Study on vibration reduction and reinforcement technology of pedestrian bridge with concrete structure. Railw Eng 58:45–48. https://doi.org/10.3969/j.issn.1003-1995.2018.04.11

Chen Z, Chen S, Ye X, Zhou Y (2019) A study on a mechanism of lateral pedestrian-footbridge interaction. Appl Sci-Basel 9:1–17. https://doi.org/10.3390/app9235257

Davis LS, Benedikt ML (1979) Computational models of space: isovists and isovist fields. Comp Gr Image Processing 11:49–72. https://doi.org/10.1016/0146-664X(79)90076-5

Gaawan SM, El-Robaa AS (2019) Pedestrian bridges structure; assessment of comfort and impact of human-induced vibration. Bridges Structures 15:3–13. https://doi.org/10.3233/BRS-190148

Gallin N (2001) Quantifying pedestrian friendliness-guidelines for assessing pedestrian level of service. Transp. Res. Rec 10:47

Galster G, Hanson R, Ratcliffe MR, Wolman H, Coleman S, Freihage J (2001) Wrestling sprawl to the ground: defining and measuring an elusive concept. Hous Policy Debate 12:681–717. https://doi.org/10.1080/10511482.2001.9521426

Gibson JJ (1979) The ecological approach to visual perception, London

Guo M, Huang P, Chen L, He T, Zheng Y (2014) GIS-based analysis of the accessibility of urban parks in the central city of Fuzhou. Journal of Neijiang Normal University 29:37–41. https://doi.org/10.13603/j.cnki.51-1621/z.2014.12.009

Huang J, Song Y (2018) New York city park friendly planning construction practice experience and enlightenment. J. Archit 218:20–23. https://doi.org/10.3969/j.issn.1673-0232.2018.12.005

Kasanko M, Barredo JI, Lavalle C, McCormick N, Demicheli L, Sagris V, Brezger A (2006) Are European cities becoming dispersed? A comparative analysis of 15 European urban areas. Landsc Urban Plan 77:111–130. https://doi.org/10.1016/j.landurbplan.2005.02.003

Kuang H, Zhou S, Sun Y, Xing L, Wang B (2014) Design analysis of urban pedestrian overpass. Urban Roads Bridges Flood Control, pp 210–213. https://doi.org/10.3969/j.issn.1009-7716.2014.07.061

Lee Rodgers J, Nicewander WA (1988) Thirteen ways to look at the correlation coefficient. Am Stat 42:59–66. https://doi.org/10.2307/2685263

Li B, Qin F, Chen Y (2009) Research on the prefectural city boundary shapes of Henan province based on GIS. Henan Science 27:110–114. https://doi.org/10.3969/j.issn.1004-3918.2009.01.031

Li H, Shi J, Gao N (2012) Barrier-free construction of footbridges in urban areas in China. Sichuan Building Science 38:282–285. https://doi.org/10.3969/j.issn.1008-1933.2012.04.075

Lin B (1998) The measurement method of urban space form and its evaluation. Urban Planning Forum 65:42–45

Liu K, Sui S (2012) Detection methods for zebra crossings and obstacles. Science and Technology Information pp, 98. https://doi.org/10.3969/j.issn.1001-9960.2012.03.062

Lv B, Sun T (2013) Study on spatial form compactness from low-carbon perspective. Geogr Res 32:1057–1067. https://doi.org/10.11821/yj2013060009

Morency C, Verreault H, Frappier A (2020) Estimating latent cycling and walking trips in Montreal. Int J Sustain Transp 14:349–360. https://doi.org/10.1080/15568318.2018.1558467

Noland RB, Smart MJ, Guo Z (2019) Bikesharing trip patterns in New York city: associations with land use, subways, and bicycle lanes. Int J Sustain Transp 13:664–674. https://doi.org/10.1080/15568318.2018.1501520

Penn A, Turner A (2001) Space syntax based agent simulation. Pedestrian and evacuation dynamics, pp 99-114. citeulike-article-id:3582039

Richardson LF (1961) The problem of contiguity: an appendix to statistics of deadly quarrels. Michigan, Ann Arbor, pp 140–187

Song X (2004) Bicycle lane construction during urban development. Chinese Bicycle, p 20

Su S (2017) Evaluation of walking road friendship based on attribute measure. Statistics and Decision, pp 56-59. https://doi.org/10.13546/j.cnki.tjyjc.2017.01.012

Su S, Zhou H, Xu M, Ru H, Wang W, Weng M (2019) Auditing street walkability and associated social inequalities for planning implications. J Transp Geogr 74:62–76. https://doi.org/10.1016/j.jtrangeo.2018.11.003

Turner A, Doxa M, O'Sullivan D, Penn A (2001) From isovists to visibility graphs: a methodology for the analysis of architectural space. Environ Plan B-Plan Des 28:103–121. https://doi.org/10.1068/b2684

Wang G, Yu H, Yang DC (2002) Decision table reduction based on conditional information entropy. J. Chin. Comput. Syst 25:759–766

Wang X, Liu J, Zhuang D, Jiang Y, Zhang H, Yu R (2005) Spatial-temporal changes of the shapes of Chinese cities. Res Sci 27:20–25. https://doi.org/10.3321/j.issn:1007-7588.2005.03.004

Yan Y, Chen S, Li G, Yu C (2013) Urban compactness index and its application: compactness of built-up areas in Nanjing and Suzhou. Prog Geogr 32:733–742. https://doi.org/10.11820/dlkxjz.2013.05.005

Yang G, Zhao Y, Xing H, Fu Y, Liu G, Kang X, Mai X (2020) Understanding the changes in spatial fairness of urban greenery using time-series remote sensing images: a case study of Guangdong-Hong Kong-Macao Greater Bay. Sci Total Environ 715:136763. https://doi.org/10.1016/j.scitotenv.2020.136763

Yin CL, Xu WQ, Zhan QM, Zhang HH (2012) Visibility analysis for three-dimension urban landscape. Key Eng Mater 500:458–464. https://doi.org/10.4028/scientific5/KEM.500.458

Zhang Y (2009) Research on urban landscape design elements. Wuhan University of Technology, Dissertation

Zhou H, He S, Cai Y, Wang M, Su S (2019) Social inequalities in neighborhood visual walkability: using street view imagery and deep learning technologies to facilitate healthy city planning. Sust Cities Soc, p 101605. https://doi.org/10.1016/j.scs.2019.101605
Additional information
Publisher's Note
Springer Nature remains neutral with regard to jurisdictional claims in published maps and institutional affiliations.
About this article
Cite this article
Li, J., Wu, S., Luo, Z. et al. Evaluating the Friendliness of Pedestrian Footbridges Using Visibility Analysis: A Case Study in Wuhan. J geovis spat anal 5, 6 (2021). https://doi.org/10.1007/s41651-021-00074-x
Keywords
Slow traffic

Pedestrian friendliness

Visibility

Viewshed

Compactness