Abstract
The major difference between infrastructure projects and conventional projects is in the high cost, great mass production of work, and the high level of technology. Any error, whether due to uncertainty or miscalculation in infrastructure projects, leads to great crisis that is hard to repair, so it is mandatory to pick the optimum infrastructure project delivery methods with great attention. Based on the historical definitions and comparisons for the different methods of project delivery, a new approach and sophisticated decision model was reached for choosing the optimal discipline to deliver the infrastructures projects. And that's the main goal of this study that is to provide an upgraded model to help the decision-maker, for getting the perfect choice to deliver the infrastructure project. Many expert opinions have been gathered, (including a contractor, owner, and consultant) on the advantages and disadvantages of the most common project delivery systems, and four main methods have been reached to be studied. By establishing a final main list of the most important criteria that affect the choice of delivery method and the application of the Simos' procedure, a novel methodology has been reached to make the best decision.
This is a preview of subscription content, log in to check access.
Access options
Buy single article
Instant access to the full article PDF.
US$ 39.95
Price includes VAT for USA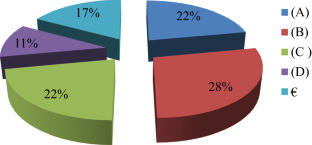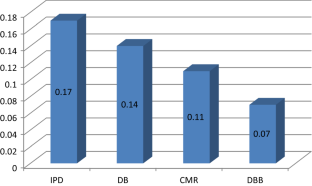 References
1.

Touran A, Gransberg DD, Molenaar KR, Ghavamifar K (2011) Selection of project delivery method in transit: drivers and objectives. J Manag Eng 27(1):21–27

2.

Construction Industry Institute (1997) Project delivery systems: CM at risk, design-build, design-bid-build, Research Summary RS 133-1, Austin, Tex

3.

Construction Industry Institute (2011) Starting from scratch: a new project delivery paradigm. In: Ballard G et al (eds) Report 271-1

4.

American Institute of Architects (2011) IPD case studies, AIA Minnesota, School of Architecture. University of Minnesota, Minneapolis

5.

Construction Users Roundtable (CURT) (2007) Construction strategy: CURT's path toward LEAN project delivery, WP-1004A

6.

Cho S, Ballard G, Azari R, Kim Y (2010) Structuring ideal project delivery system. In: Proceedings of IPPC4

7.

Sanvido V, Konchar M (1998) Project delivery systems: CM at risk, DB, DBB, CII RT133. Construction Industry Institute, Austin

8.

El Asmar M, Hanna AS, Loh W-Y (2013) Quantifying performance for the integrated project delivery system as compared to established delivery systems. J Constr Eng Manag 139(11):04013012

9.

Pocock JB (1996) The relationship between alternative project approaches, integration, and performance, Ph.D. dissertation, Univ. of Illinois at Urbana-Champaign, Champaign

10.

Ling FYY, Chan SL, Chong E, Ee LP (2004) Predicting the performance of design-build and design-bid-build projects. J Constr Eng Manag. https://doi.org/10.1061/(ASCE)0733-9364(2004)130:1(75)

11.

Chen Y, Zhu X, Zhang N (2009) Comparison of project objectives and critical criteria between DBB and DB in China. In: International conference on industrial engineering and engineering management, IEEE, Hong Kong, pp 583–587

12.

Hale DR, Shrestha PP, Gibson GE Jr, Migliaccio GC (2009) Empirical comparison of design/build and design/bid/build project delivery methods. J Constr Eng Manag. https://doi.org/10.1061/(asce)co.1943-7862.0000017

13.

Minchin JRE, Li X, Issa RR, Vargas GG (2013) Comparison of cost and time performance of design-build and design-bid-build delivery systems in Florida". J Constr Eng Manag. https://doi.org/10.1061/(ASCE)CO.1943-7862.0000746

14.

Park H-S, Lee D, Kim S, Kim J-L (2015) Comparing project performance of design-build and design-bid-build methods for large-sized public apartment housing projects in Korea. J Asian Arch Build Eng 14(2):323–330

15.

Zhang G, Zou P (2007) Fuzzy analytical hierarchy process risk assessment approach for joint venture construction projects in China. J Constr Eng Manag 133:771–779

16.

Barati K, Shiran GR, Sepasgozar SME (2015) Selecting optimal project delivery system for infrastructural projects using analytic hierarchy process. Am J Civ Eng Arch 3(6):212–217

17.

AIA (2007) Integrated project delivery: a guide AIA. http://www.msaipd.com/IPD_Guide_2007.pdf. Accessed Nov 2019

18.

AIA California Council (2008) Integrated project delivery frequently asked questions. http://www.ipd-ca.net/PDFs/AIACC_1108FAQ. Accessed Nov 2019

19.

Associated General Contractors of America (AGC) (2009) Integrated project delivery for public and private owners, NASF, COAA, APPA, AGC, AIA White paper on IPD, AGC

20.

Matthews O, Howell G (2005) Integrated project delivery an example of relational contracting. Lean Constr J 1:46–61

21.

Hellmund A, Den Wymelenberg K, Baker K (2008) Facing the challenges of integrated design and project delivery. Energy Eng J 105(6):36–47

22.

Cohen J (2010) Integrated project delivery: case studies AIA, California Council in partnership with AIA

23.

Becerik-Gerber B, Kent DC (2010) Implementation of integrated project delivery and building information modeling on a small commercial project, Associated Schools of Construction Annual International, and CIB Workgroup 89, at the Wentworth Institute of Technology Boston, Massachusetts

24.

Kent DC, Becerik-Gerber B (2010) Understanding construction industry experience and attitudes toward integrated project delivery. ASCE J Constr Eng Manag 136(8):815–825

25.

Sive T (2009) Integrated project delivery: reality and promise, a strategist's guide to understanding and marketing IPD, Society for Marketing Professional Services Foundation White Paper on IPD, SMPS Publication 21

26.

Ghassemi R, Becerik-Gerber B (2011) Transitioning to integrated project delivery: potential barriers and lessons learned. Lean Constr J, special issue: Lean and Integrated Project Delivery (2011):32–52

27.

Gordon CM (1994) Choosing appropriate construction contracting method. J Constr Manag 120(1):196–210

28.

Konchar BM, Sanvido V, Members A (1998) Comparison of U. S. project delivery systems. J Constr Eng Manag 124:435–444

29.

El-Sayegh SM (2008) Evaluating the effectiveness of project delivery methods. J Constr Manag Econ 23(5):457–465

30.

Nahyan M, Hawas Y, Mohammad M, Basheerudeen B (2018) A decision-support system for identifying the best contractual delivery methods of mega infrastructure developments. In: 20th International conference on enterprise information systems, ICEIS

31.

Al Khalil MI (2002) Selecting the appropriate project delivery method using AHP. Int J Proj Manag 20(6):469–474

32.

Mahdi IM, Alreshaid K (2005) the Decision support system for selecting the proper project delivery method using the analytical hierarchy process (AHP). Int J Proj Manag 23(7):564–572

33.

Mafakheri F, Dai L, Slezak D, Nasiri F (2007) Project delivery system selection under uncertainty: Multicriteria multilevel decision aid model. J Manag Eng 23(4):200–206

34.

Alhazmi T, McCaffery R (2000) Project procurement system selection model. J Constr Eng Manag 126(3):176–184

35.

Touran A et al (2009) Decision support system for selection of project delivery method in transit. Transp Res Rec J Transp Res Board 2111(1):148–157

36.

Yoon Y, Jung J, Hyun C (2016) Decision-making support systems using case-based reasoning for construction project delivery method selection: focused on the road construction projects in Korea. Open Civ Eng J 10(1):500–512

37.

Loforte Ribeiro F (2001) Project delivery system selection: a case-based reasoning framework. Logist Inf Manag 14(5/6):367–376

38.

Chen YQ et al (2011) Project delivery system selection of construction projects in China. Expert Syst Appl 38(5):5456–5462

39.

Kumaraswamy MM, Dissanayaka SM (2001) Developing a decision support system for building project procurement. Build Environ 36(3):337–349

40.

Ratnasabapathy S, Rameezdeen R (2010) A decision support system for the selection of best procurement systems in construction. Built-Environ Sri Lanka 7(2):43–53

41.

Oyetunji AA, Anderson SD (2006) Relative effectiveness of project delivery and contract strategies. J Constr Eng Manag 132(1):3–13

42.

Chan CT (2007) Fuzzy procurement selection model for construction projects. Constr Manag Econ 25(6):611–618

43.

Mostafavi A, Karamouz M (2010) Selecting appropriate project delivery system: fuzzy approach with risk analysis. J Constr Eng Manag 136(8):923–930

44.

Ahmed N, Elkasaby EA, Omnia W (unpublished) Identifying innovative reliable criteria governing the selection of infrastructures construction project delivery systems. Data Sets Process Under Publishing

45.

Marzouk Mohamed, Nouh Ahmed, El-Said Moheeb (2014) Developing green bridge rating system using Simos, procedure. HBRC J 10:176–182

46.

Afshari A, Mojahed M, Yusuff RM (2010) Simple additive weighting approach to personnel selection problem. Int J Innov Manag Technol 1(5):511–515

47.

Memariani A, Amini A, Alinezhad A (2009) Sensitivity analysis of simple additive weighting method (SAW): the results of the change in the weight of one attribute on the final ranking of alternatives. J Ind Eng 4:13–18

48.

MacCrimmon KR (1968) Decision making among multiple-attribute alternatives: a survey and consolidated approach. Memorandum RM 4823-APRA prepared for: Advanced Research Projects Agency, under contract no. DAHO15 67 C 0141.

49.

Triantaphyllou E, Mann SH (1989) An examination of the effectiveness of multi-dimensional decision-making methods: a decision-making paradox. Decis Support Syst 5(3):303–312

50.

Tzeng G-H, Huang J-J (2011) Multiple attribute decision making: methods and applications. CRC Press, Boca Raton
About this article
Cite this article
Meshref, A.N., Elkasaby, E.A. & Wageh, O. Innovative reliable approach for optimal selection for construction infrastructures projects delivery systems. Innov. Infrastruct. Solut. 5, 56 (2020). https://doi.org/10.1007/s41062-020-00307-w
Received:

Accepted:

Published:
Keywords
Project delivery system (PDS)

Infrastructure project

Simos' procedure

Multi-criteria decision making

Weighted-sum model