Abstract
In this study, the flow of fluid in the fuel injector nozzle of a Diesel engine was simulated under steady-state and transient conditions using ANSYS Fluent. At first, a nozzle for which experimental results were available was simulated. Then, validating the results, the \( k - \varepsilon \) turbulence model and the Schnerr–Sauer cavitation model were selected for the numerical simulation of a real four-hole fuel injector nozzle. In order to reduce the computational costs, only a quarter of the nozzle was modeled and the flow rate and discharge coefficient were obtained for different pressure differences. Three different seats with various needle lifts were analyzed in the steady-state case. Next, the problem was addressed under transient conditions and the results were compared with the steady-state case. Transient analysis has been performed by using ANSYS Fluent layering dynamic mesh with using UDF code for the needle lift. Ultimately, the impact of the needle lift frequency was investigated on the formation of vapors in the nozzle under transient conditions. The results of the numerical simulation show that, in addition to the discharge coefficient, needle lift, the seat design, and the frequency of the needle lift also affect the location and the size of the cavitation.
This is a preview of subscription content, log in to check access.
Access options
Buy single article
Instant access to the full article PDF.
US$ 39.95
Price includes VAT for USA
Subscribe to journal
Immediate online access to all issues from 2019. Subscription will auto renew annually.
US$ 99
This is the net price. Taxes to be calculated in checkout.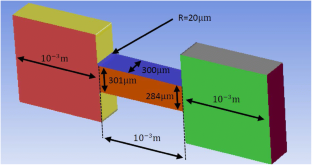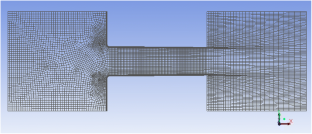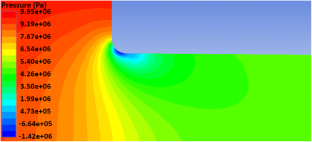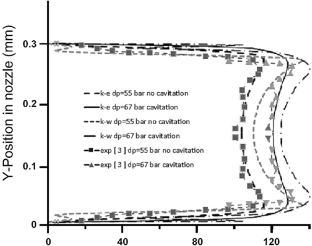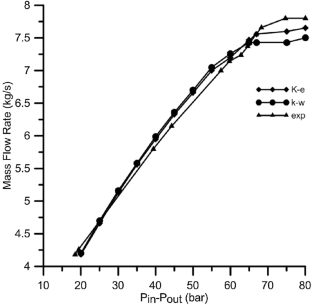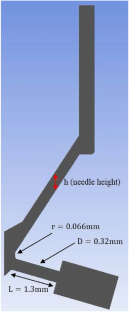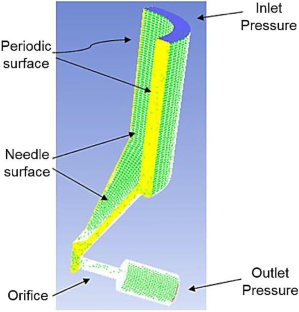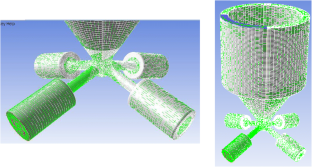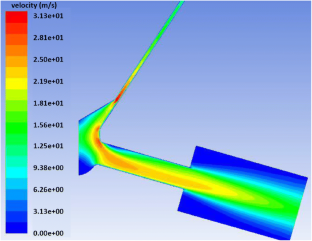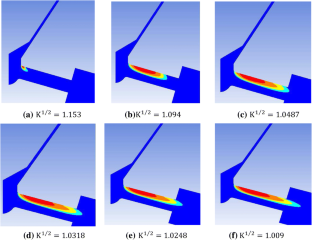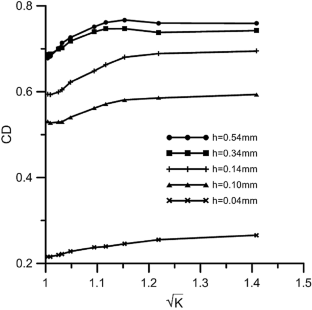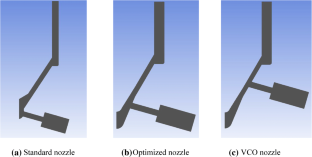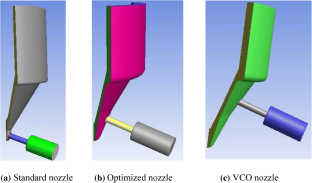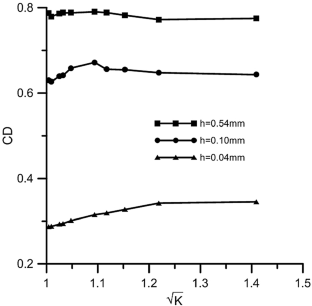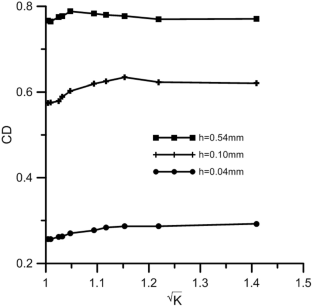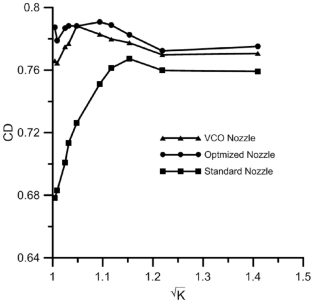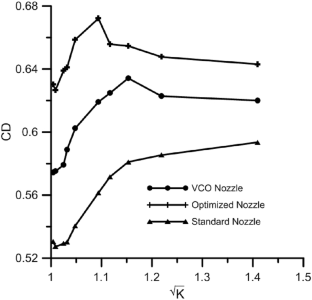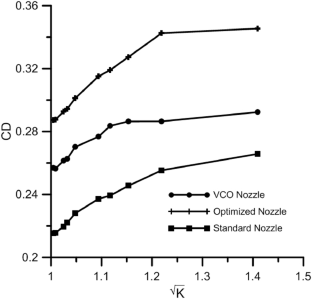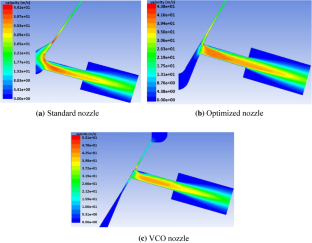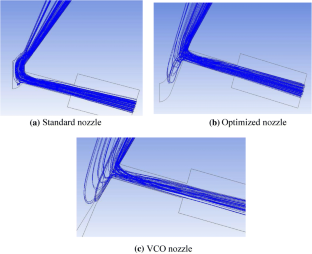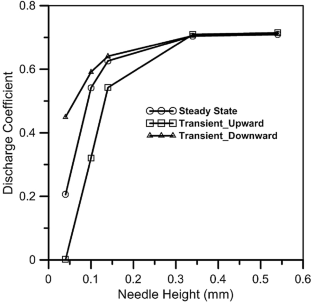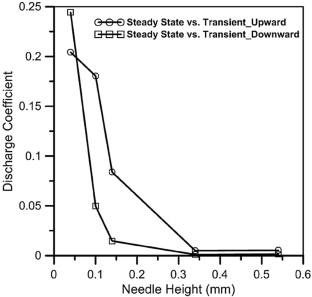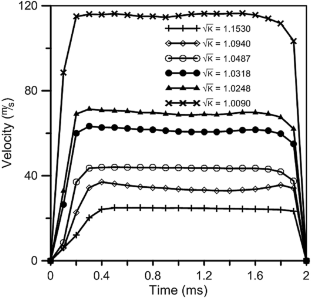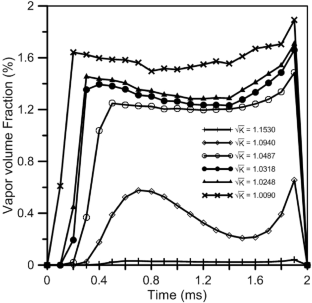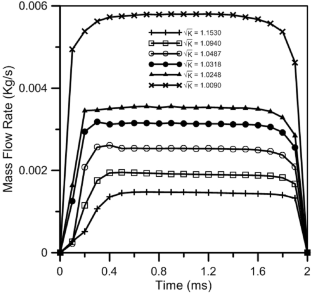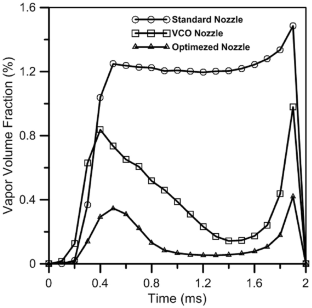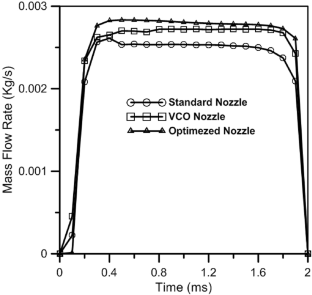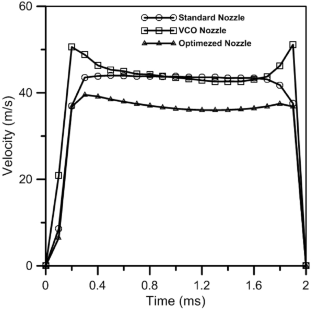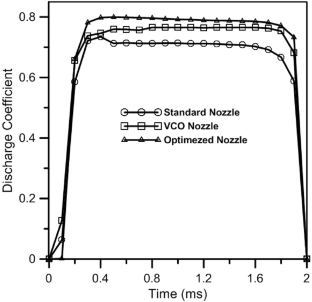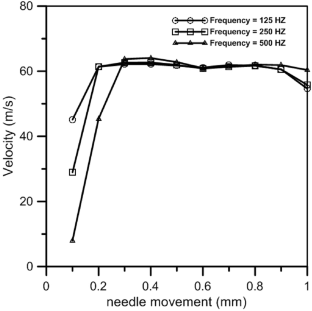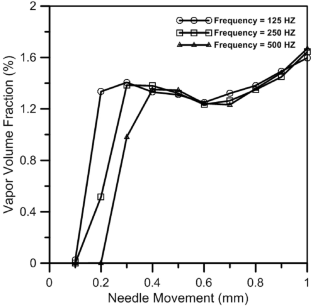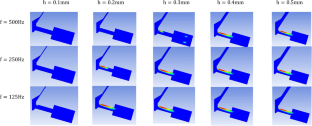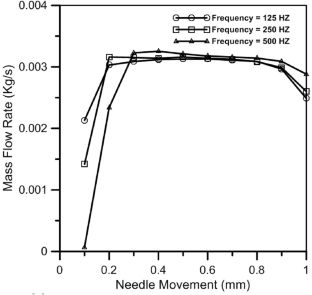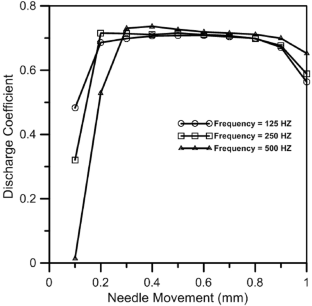 References
Bergwerk W (1959) Flow pattern in Diesel nozzle spray holes. Proc Inst Mech Eng 173:655–660

Bode J, Chaves H, Obermeier F, Schneider T (1991) Influence of cavitation in turbulent nozzle flow on atomization and spray formation of a liquid jet. In: Proceedings of the sprays and aerosols, ILASS Europe

Echouchene F, Belmabrouk H, Le PL (2011) Numerical simulation of wall roughness effects in cavitating flow. Int J Heat Fluid Flow 32(2011):1068–1075

Gavaises M, Giannadakis E, Arcoumanis C (2008) Modelling of cavitation in Diesel injector nozzles. J Fluid Mech 616:153–193

He Z, Zhong Z, Wang Q, Jiang Z, Fu Y (2013) An investigation of transient nature of the cavitating flow in injector nozzles. Appl Therm Eng 54(2013):56–64

Jia M, Xie M, Liu H (2011) Numerical simulation of cavitation in the conical spray nozzle for Diesel premixed charge compression ignition engines. Fuel 90(2011):2652–2661

Lee WG, Reitz RD (2010) A numerical investigation of transient flow and cavitation within mini sac and valve-covered orifice Diesel injector nozzles. J Eng Gas Turbines Power 132:052802

Payri F, Payri R, Salvador FJ, Martínez-López J (2012) A contribution to the understanding of cavitation effects in Diesel injector nozzles through a combined experimental and computational investigation. Comput Fluids 58(2012):88–101

Qiu T, Song X, Lei Y, Liu X, An X, Lai M (2016) Influence of inlet pressure on cavitation flow in Diesel nozzle. Appl Therm Eng 109(2016):364–372

Salvador FJ, Romero JV, Rosello MD (2010) Validation of a code for modeling cavitation phenomena in Diesel injector nozzles. Math Comput Model 52:1123–1132

Schnerr GH, Sauer J, Yuan W (2001) modeling and computation of unsteady cavitation flows in injection nozzles. Méc Ind 2:383–394

Singhal AK, Athavale MM, Li H, Jiang Y (2002) Mathematical basis and validation of the full cavitation model. J Fluids Eng 124:617

Som Sibendu, Ramirez AI, Longman DE, Aggarwal SK (2010) Effect of nozzle orifice geometry on spray, combustion, and emission characteristics under Diesel engine conditions. J Fuel 2010(10):048

Som S, Ramirez AI, Longman DE (2011) Effect of nozzle orifice geometry on spray, combustion, and emission characteristics under Diesel engine conditions. Fuel 90(2011):1267–1276

Sun Z-Y, Li G-X, Chen C, Yu Y-S, Gao G-X (2014) Numerical investigation on effects of nozzle's geometric parameters on the flow and the cavitation characteristics within injector's nozzle for a high-pressure common-rail DI diesel engine. Energy Convers Manag. https://doi.org/10.1016/j.enconman.2014.10.047

Wang X, Su W (2010) Numerical investigation on relationship between injection pressure fluctuations and unsteady cavitation processes inside high-pressure Diesel nozzle holes. Fuel 89:2252–2259

Winklhofer E, Kull E, Kelz E (2001) Comprehensive hydraulic and flow field documentation in model throttle experiments under cavitation conditions. In: Proceedings of the ILASS-Europe conference, Zurich, pp 574–579

Yin B, Yu S, Jia H, Yu J (2016) Numerical research of Diesel spray and atomization coupled cavitation by Large Eddy Simulation (LES) under high injection pressure. Int J Heat Fluid Flow 59(2016):1–9

Zuo YS, Guo XL, Chuan C, Yu SY, Guo XG (2015) Numerical investigation on effects of nozzle's geometric parameters on the flow and the cavitation characteristics within injector's nozzle for a high-pressure common-rail DI Diesel engine. Energy Convers Manag 89(2015):843–861
About this article
Cite this article
Roozbahani, M., Mahdi, M. Numerical Investigation of the Effect of Needle Lift and Seat Design on Steady and Transient Flow in Diesel Injector Nozzle. Iran J Sci Technol Trans Mech Eng 44, 599–617 (2020). https://doi.org/10.1007/s40997-019-00286-z
Received:

Accepted:

Published:

Issue Date:
Keywords
Diesel nozzle

Cavitation

Seat design

Needle lift frequency

Transient-flow analysis