Abstract
Industrialized building system (IBS) is the term used to represent the concept of prefabrication, and it has been widely used worldwide. In the last few decades, all the reinforced concrete structures in India were constructed adopting the cast-in-situ construction. Many problems were encountered during the cast-in-situ construction, such as incompletion of work at specified time due to weather conditions, design methods, lack of workmanship, congestion due to traffic, and curing time. These issues can be highly reduced by choosing precast construction as each structural element is manufactured in the factory and only erection is done at the site. This process has a considerable reduction in construction time and ensures the quality of the elements. Tall buildings are the need of the hour for affordable housing projects in India. In tall buildings, the strength and stiffness are generally provided by the wall system, which comprises shear walls. The shear wall system should be effective with wind loads and earthquake loads, if not it will lead to catastrophic failure. Connections play an important role in the lateral load resistance of the precast wall system because it is the weakest link in the precast wall system. The biggest challenge is the behaviour and possible failure of the connections due to severe lateral loads against earthquake or wind excitations. A brief review of various horizontal and vertical connections of shear walls and their behaviour under various loading conditions are discussed.
Access options
Buy single article
Instant access to the full article PDF.
US$ 39.95
Tax calculation will be finalised during checkout.
Subscribe to journal
Immediate online access to all issues from 2019. Subscription will auto renew annually.
US$ 79
Tax calculation will be finalised during checkout.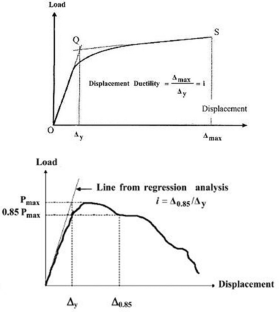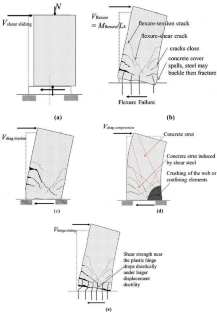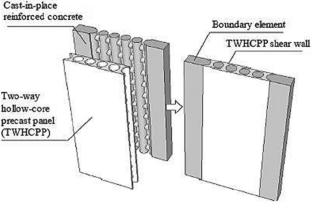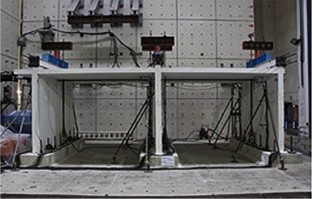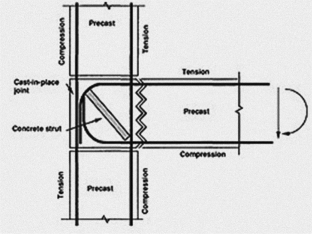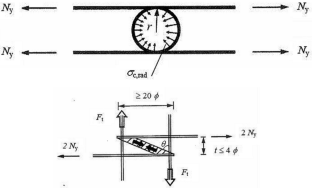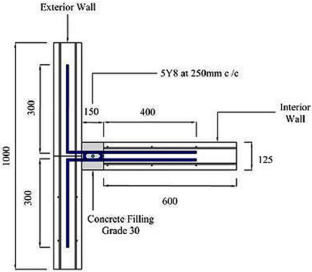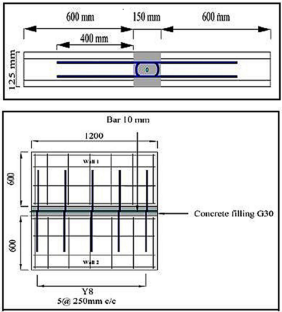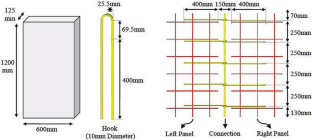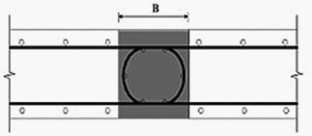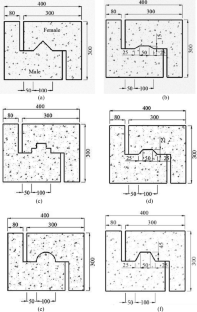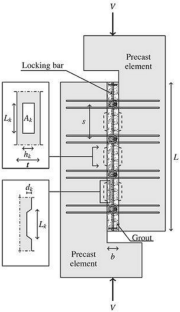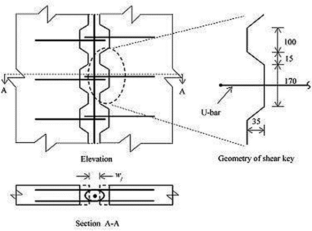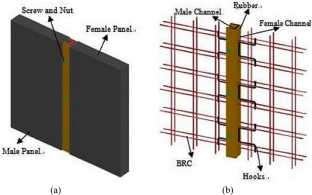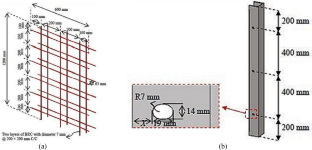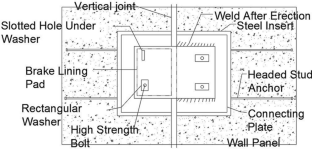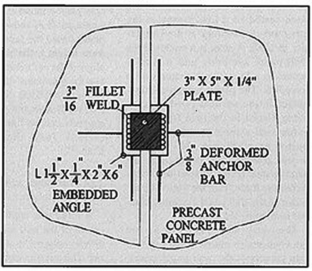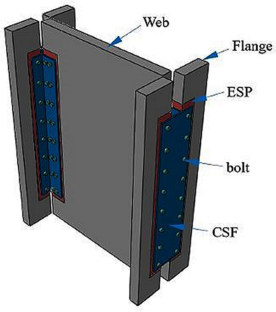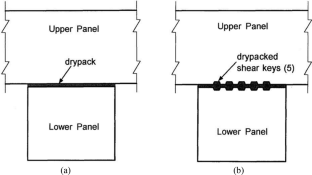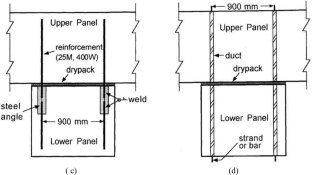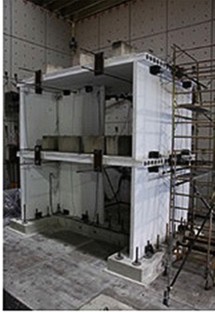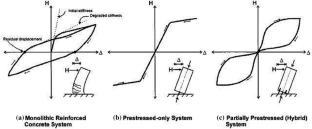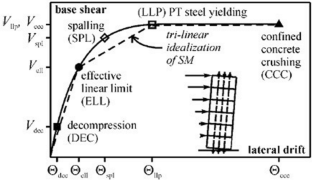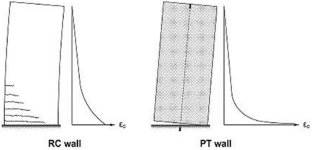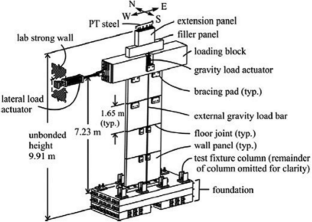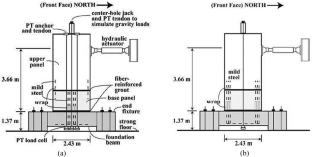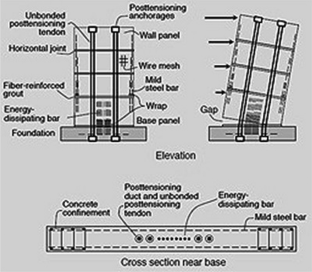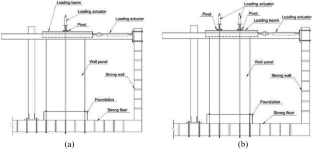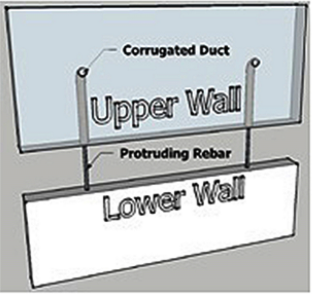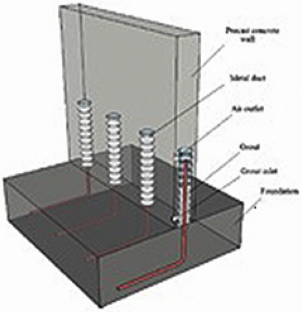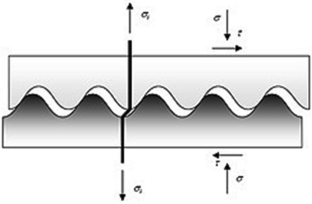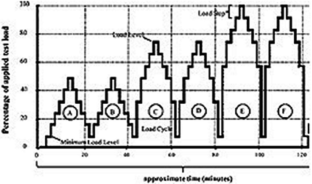 References
Allen M, Kurama Y (2002) Design of rectangular openings in precast walls under combined vertical and lateral loads. PCI J 47(2):58–83

Araujo DL, Curado MC, Rodrigues PF (2014) Loop connection with fibre reinforced precast concrete component in tension. Eng Struct 72:140–151

Azizinamini A, Pavel R, Hatfield E, Gosh SK (1999) Behavior of lap spliced reinforcing bars embedded in high strength concrete. ACI Struct J 96(5):826–836

Baek JW, Park HG, Shin MH, Yim SJ (2017) Cyclic loading test for reinforced concrete walls (aspect ratio 2.0) with grade 550 MPa (80 ksi) shear reinforcing bars. ACI Struct J 114(3):673–686

Beyer K, Dazio A, Priestley MJN (2008) Quasi—static cyclic tests of two U-shaped reinforced concrete walls. J Earthq Eng 12(7):1023–1053

Biswal A, Prasad AM, Sengupta AK (2018) Study of shear behavior of grouted vertical joints between precast concrete wall panels under direct shear loading. Struct Concrete 20(2):564–582

Brunesi E, Peloso S, Pinho R, Nascimbene R (2018a) Cyclic testing and analysis of a full-scale cast-in-place reinforced concrete wall-slab-wall structure. Bull Earthq Eng 16:4761–4796

Brunesi E, Peloso S, Pinho R, Nascimbene R (2018b) Cyclic testing of a full-scale two-storey reinforced precast concrete wall-slab-wall structures. Bull Earthq Eng 16:5309–5339

Brunesi E, Peloso S, Pinho R, Nascimbene R (2019) Cyclic tensile testing of a three-way panel connection for precast wall-slab-wall structures. Struct Concrete 20:1–9

Chaimahawan P, Hansapinyo C, Phuriwarangkhakul P (2018) Test and finite element analysis of gravity load designed precast concrete wall under reversed cyclic loads. Eng J 22(2):185–200

Cohn MZ, Bartlett M (1982) Computer-simulated flexural tests of partially pre-stressed concrete sections. ASCE J Struct Div 108(ST12):2747–2765

ElBatanouny MK, Ziehl PL, Larosche C, Nanni A (2015) Load testing techniques for the strength evaluation of existing reinforce concrete structures. In: Proceedings of seventh congress on forensic engineering

Ericson AC, Warnes CE (1990) Seismic technology for precast concrete systems. Concrete Industry Board Inc, Kew Gardens, NY

Fib bulletin 43, Structural connections for precast concrete buildings: in Commission 6, Prefabrication (2008)

Gheorghe C, Valeriu S (1991) Design of vertical joints in precast reinforced concrete shear walls. IABSE reports 62

Gu Q, Dong G, Wang X, Jiang H, Peng S (2019) Research on pseudo-static cyclic tests of precast concrete shear walls with vertical rebar lapping in grout-filled constrained hole. Eng Struct 189:396–410

Guo W, Zhai Z, Cui Y, Zhiwu YuZ, Wu X (2019) Seismic performance assessment of low-rise precast wall panel structure with bolt connections. Eng Struct 181:562–578

Henry RS, Brooke NJ, Sritharan S, Ingham JM (2012) Defining concrete compressive strain in unbonded post-tensioned walls. ACI Struct J 109(1):101–112

Hofheins CL, Reaveley LD, Pantelides CP (2002) Behavior of welded plate connections in precast concrete panels under simulated seismic loads. PCI J 47(4):122–133

Holden T, Restrepo J, Mander JB (2003) Seismic Performance of precast reinforced and prestressed concrete walls. J Struct Eng 129(3):286–296

Hosokawa Y, Kato S, Aota K, Matsuzaki Y (2000) A study of the strength and deformation of precast shear wall. In: Proceedings of the 12th world conference on earthquake engineering

Hsu TTC (1989) Softened truss model theory for shear and torsion. ACI Struct J 85(6):624–635

Hsu TTC, Mo YL (1985) Softening of concrete in low-rise shear walls. J Am Concr Inst 82(6):883–889

Huey SD, Clarke A, Gerstle KH (1990) Shear strength of horizontal wall panel joints. PCI J 35(4):84–91

Hwang SJ, Fang WH, Lee HJ, Yu HW (2001) Analytical model for predicting shear strength of squat walls. J Struct Eng 127(1):43–50

Ibrahim IS, Padil KH, Saim AA, Sarbini NN (2014) Ultimate shear capacity and failure of shear key connection in precast concrete construction. Malays J Civ Eng 26(3):414–430

Jiang S, Lian S, Zhao J, Li X, Ma S (2018) Influence of a new form of bolted connection on the mechanical behaviors of a PC shear wall. Appl Sci 8(8):1381. https://doi.org/10.3390/app8081381

Joergensen HB, Hoang LC (2013) Tests and limit analysis of loop connections between precast concrete elements loaded in tension. Eng Struct 52:558–569

Kara IF, Dundar C (2009) Prediction of deflection of reinforced concrete shear walls. Adv Eng Softw 40:777–785

Kasim N, Hanif SM, Kadir AA (2015) Improving utilisation of industrialised building system (IBS) in low cost housing projects. In: The 2nd international conference on construction and building engineering

Kassem W (2015) Shear strength of squat walls: a strut and tie model and closed form design formula. Eng Struct 84:430–438

Krawinkler H (2009) Loading Histories for cyclic test in support of performance Assessment of Structural Components. Dept of Civil and Environmental Engineering, Stanford University, Stanford, CA

Kurama Y (2001) Simplified seismic design approach for friction damped unbonded post-tensioned precast walls. ACI Struct J 98(5):705–716

Kurama YC (2002) Hybrid post-tensioned precast concrete walls for use in seismic regions. PCI J 47(5):36–59

Kurama YC, Sritharan S, Robert B, Fleischman RB, Restrepo JI, Richard S, Henry RS, Cleland NM, Ghosh SK, Bonelli P (2018) Seismic-resistant precast concrete structures: state of the Art. J Struct Eng 144(4):03118001–03118018

Li L, Jiang Z (2016) Flexural behaviour and strut and tie model of joints with headed bar details connecting precast members. Perspect Sci 7:253–260

Li J, Wang L, Lu Z, Wang Y (2017) Experimental study of L-shaped precast RC shear walls with middle cast-in-situ joint. Struct Des Tall Spec 27(1):e1457

Li W, Li QN, Zhao JL (2018) Experimental study of T-shaped RC shear wall subjected to cyclic loading. IJST-T Civ Eng 42(2):191–198

Magana RA, Schultz AE (1996) Design and behaviour of connections in precast concrete shear walls. In: Proceedings of the eleventh world conference on earthquake engineering

Mander JB, Cheng CT (1997) Seismic resistance of bridge piers based on damage avoidance design. Technical report no. NCEER-97–0014, National Centre for Earthquake Engineering Research, Department of Civil and Environmental Engineering

Mo YL, Chan J (1996) Behavior of reinforced concrete framed shear walls. Nucl Eng Des 166:55–68

Mo YL, Kuo JY (1998) Experimental studies on low rise structural walls. Mater Struct 31(7):465–472

Nasir NM, Nawi MNM, Rahim MKIA, Bahaudin AY, Tapa AA (2016) A review of delay factors in malaysian industrialised building system (IBS) construction project. ARPN J Eng Appl Sci 11(16):9868–9873

Nawi MNM, Azman MNA, Baluch N, Kamar KAM, Hamid DZA (2015) Study on the use of industrialised building system in malaysian private construction projects. ARPN J Eng Appl Sci 10(17):7368–7374

Nazari M, Sri Sritharan S, Aaleti S (2017) Single precast concrete rocking walls as earthquake force-resisting elements. Earthq Eng Struct Dyn 46:753–769

Ong KCG, Hao JB, Paramasivam P (2006) Flexural behavior of precast joints with horizontal loop connections. ACI Struct J 103(5):664–671

Palay T, Priestley MJN (1993) Stability of ductile structural walls. ACI Struct J 90(4):385–392

R Park (2003). The fib state-of-the-art report on the seismic design of precast concrete building structures. pacific conference on Earthquake Engineering.

Parulekar YM, Reddy GR, Vaze KK, Gopalkrishnan N, Muthumani K (2011) Evaluation of strength and drift of RCC shear walls Using nonlinear analysis. In: Proceedings of the transactions, SMiRT conference

Pekau OA, Hum D (1991) Seismic response of friction jointed precast panel shear walls. PCI J 36(2):56–71

Perez FJ, Sause R, Pessiki S (2007) Analytical and experimental lateral load behavior of unbonded posttensioned precast concrete walls. J Struct Eng-ASCE 133(11):1531–1540

Perez FJ, Pessiki S, Sause R (2013) Experimental lateral load response of unbonded post-tensioned precast concrete walls. ACI Struct J 110(6):1045–1055

Pramodh R, Shripriyadharshini V, Vidjeapriya R (2018) Shear behavior of horizontal joints between precast panels. Asian J Civ Eng 19(6):651–662

Rahman ABA, Omar W (2006) Issues and challenges in the implementation of industrialised building systems in Malaysia. In: Proceedings of the 6th Asia-Pacific structural engineering and construction conference

Rahman MA, Sritharan S (2015) Seismic response of precast, posttensioned concrete jointed wall systems designed for low- to midrise buildings using the direct displacement-based approach. PCI J 60(2):38–56

Ramos MDC, Whittaker A, Gulec CK (2012) Predictive equations for the peak shear strength of low-aspect ratio reinforced concrete walls. J Earthq Eng 16(2):159–187

Rizkalla SH, Serrette RL, Heuvel JS, Attiogbe EK (1989) Multiple shear key connections for precast shear wall panels. PCI J 34:104–120

Rossley N, Aziz FNAA, Chew HC (2014) Behaviour of precast walls connection subjected to shear load. J Eng Sci Technol 10:142–150

Rossley N, Aziz FNAA, Chew HC, Farzadnia N (2014) Behaviour of vertical loop bar connection in precast wall subjected to shear load. Aust J Basic Appl Sci 8(1):370–380

Ryu HK, Kim YJ, Chang SP (2007) Experimental study on static and fatigue strength of loop joints. Eng Struct 29:145–162

Salse EAB, Fintel M (1974) Strength, Stiffness and ductility properties of slender shear wall. In: Proceedings of the fifth world conference on earthquake engineering

Santos PMD, Julio ENBS (2010) Shear friction: concepts, codes and new trends. In: Proceedings of the joint IABSSE—fib conference-codes in structural engineering

Schultz E, Erkmen B, Magana RA (2004) Seismic design factors for precast concrete shear wall parking garages. In: Proceedings of the 13th world conference on earthquake engineering Vancouver

Schulz AE, Magana RA, Tadros MK, Huo X (1984) Experimental study of joint connections in precast concrete walls. In: Proceedings of the fifth U.S national conference on earthquake engineering

Seifi P, Henry RS, Ingham JM (2017) In-plane testing of precast concrete walls with grouted connections. In: 16th world conference in earthquake engineering, International Association of Earthquake Engineering, Tokyo

Seifi P, Henry RS, Ingham JM (2019) In-plane cyclic testing of precast concrete wall panels with grouted metal duct base connections. Eng Struct 184:85–98

Siao WB (1994) Shear strength of short reinforced Concrete walls, corbels and deep beams. ACI Struct J 91(2):123–132

Smith B, Kurama Y (2014) Seismic design guidelines for solid and perforated hybrid precast concrete shear walls. PCI J 59(3):43–59

Smith B, Kurama Y, McGinnis M (2011) Design and measured behavior of a hybrid precast concrete wall specimen for seismic regions. J Struct Eng-ASCE 137(10):1052–1062

Smith B, Kurama Y, McGinnis M (2013) Behavior of precast concrete shear walls for seismic regions: comparison of hybrid and emulative specimens. J Struct Eng-ASCE 139(11):1917–1927

Smith BJ, Kurama YC, McGinnis MJ (2015) Perforated hybrid precast shear walls for seismic regions. ACI Struct J 112(3):359–370

Smith DJP, Elsayed M, Nehdi ML (2019) Investigation of grouted dowel connections for precast wall construction. ACI Struct J 116(1):41–50

Sorensen JH, Hoang LC, Fischer G, Olesen JF (2015) Construction—Friendly Ductile Shear Joints For Precast Concrete Panels. In: Proceedings of international conference on performance-based and life-cycle structural engineering

Sorensen JH, Hoang LC, Olesen JF, Fischer G (2016) Tensile capacity of U-bar loop connections with precast fiber reinforced dowels. In: Proceedings of the, Fib symposium 2016: performance-based approaches for concrete structures

Sorensen JH, Herfelta MA, Hoanga LC, Muttonic A (2018) Test and Lower bound modelling of keyed shear connection in RC shear walls. Eng Struct 155:115–126

Soudki KA, Rizkalla SH, LeBlanc B (1995) Horizontal connections for precast concrete shear walls subjected to cyclic deformations Part 1: mild steel connections. PCI J 40(4):78–96

Soudki KA, West JS, Rizkalla SH, Blackett B (1996) Horizontal connections for precast concrete shear wall panels under cyclic shear loading. PCI J 41(3):64–80

Stanton JF, Hawkins NM, Hicks TR (1991) PRESSS Project 13: connection classification and evaluation. PCI J 36(5):62–71

Sun J, Qiu H, Lu Y, Jiang H (2019) Experimental study of lateral load behavior of H-shaped precast reinforced concrete shear walls with bolted steel connections. Struct Design Tall Spec Build 28(15):1–17

Taheri H, Hejazi F, Vaghei R, Jaafar MS, Ali AAA (2016) New precast wall connection subjected to rotational loading. Period Polytech-Civ 60(4):547–560

Tang TO, Su RKL (2014) Shear and flexural stiffnesses of reinforced concrete shear walls subjected to cyclic loading. Open Construct Build Technol J 8:104–121

Twigden KM, Henry RS, Sritharan S (2017) Cyclic testing of unbonded post-tensioned concrete wall systems with and without supplemental damping. Eng Struct 140:406–420

Vaghei R, Hejazi F, Taheri H, Jaafar MS, Abang Ali AA (2014) Evaluate Performance of precast concrete wall to wall connection. In: Proceedings of the 2013 2nd international conference on civil engineering

Vaghei R, Hejazi F, Taheri H, Jaafar MS, Ali AAA (2016) A new precast wall connection subjected to monotonic loading. Comput Concrete 17(1):1–27

Vaghei R, Hejazi F, Taheri H, Jaafar MS, Aziz FNAA (2017) Development of a new connection for precast concrete walls subjected to cyclic loading. Earthq Eng Vib 16:97–117

Vaghei R, Hejazi F, Firoozi AA, Jaafar MS (2019) Performance of loop connection in precast concrete walls subjected to lateral loads. Int J Civ Eng 17(3):397–426

Wood SL (1990) Shear strength of low-rise reinforced concrete walls. ACI Struct J 87(1):99–107

Xiong C, Chu M, Liu J, Sun Z (2018) Shear behavior of precast concrete wall structure based on two-way hollow core precast panels. Eng Struct 176:74–89

Xu G, Li A (2019) Seismic performance of a new type precast concrete sandwich wall based on experimental and numerical investigation. Eng Struct 122:116–131

Zhangfeng Z, Zhengxing G (2016) Experiments on hybrid precast concrete shear walls emulating monolithic construction with different amounts of posttensioned strands and different debond lengths of grouted reinforcements. Adv Mater Sci Eng. https://doi.org/10.1155/2016/6802503

Zhangfeng Z, Zhengxing G (2018) In-plane quasi-static cyclic tests on emulative precast concrete walls. KSCE J Civ Eng 22(8):2890–2898
About this article
Cite this article
Hemamalini, S., Vidjeapriya, R. & Jaya, K.P. Performance of Precast Shear Wall Connections Under Monotonic and Cyclic Loading: A State-of-the-Art Review. Iran J Sci Technol Trans Civ Eng (2021). https://doi.org/10.1007/s40996-020-00530-6
Received:

Accepted:

Published:
Keywords
Precast shear wall

Vertical connection

Horizontal connection

Monotonic and cyclic loading

Loading protocol