Abstract
This study aims to minimize vessels' departure delay time at Shahid Rajaee (SHRA) shallow port of Iran. The problem of SHRA port is its low-depth channel; explaining that when the ebb happens, vessels with high draft are not able to pass through the access channel and thus have to wait for the flow. A mixed integer linear planning model, which is capable of considering tide effects in berth allocation problem, was utilized for the purpose of the study. Loading and unloading data of SHRA port's current situation were compared with the model outputs to validate the model. The results showed that the proposed model can considerably reduce vessels' delay time. Next, a sensitivity analysis was performed on the depth of the access channel. The results revealed that channel dredging can significantly reduce vessels' departure delay time and improve the performance of SHRA container port. Finally, active and active–reactive procedures were suggested to consider parameters' uncertainty. The findings indicated that active–reactive procedure outperformed active procedure.
This is a preview of subscription content, log in to check access.
Access options
Buy single article
Instant access to the full article PDF.
US$ 39.95
Price includes VAT for USA
Subscribe to journal
Immediate online access to all issues from 2019. Subscription will auto renew annually.
US$ 99
This is the net price. Taxes to be calculated in checkout.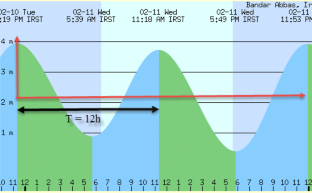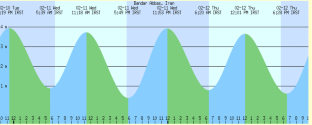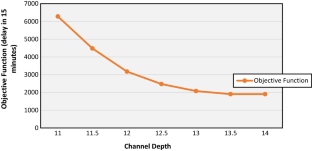 References
Barros VH, Costa TS, Oliveira ACM, Lorena LAN (2011) Model and heuristic for berth allocation in tidal bulk ports with stock level constraints. Comput Ind Eng 60(4):606

Bierwirth C, Meisel F (2009) A survey of berth allocation and quay crane scheduling problems in container terminals. Eur J Oper Res 202(3):615–627

Buhrkal K, Zuglian S, Ropke S, Larsen J, Lusby R (2011) Models for the discrete berth allocation problem: a computational comparison. Transp Res Part E 47(4):461–473

Cordeau JF, Laporte G, Legato P, Moccia L (2005) Models and tabu search heuristics for the berth allocation problem. Transp Sci 39:526–538

Dragović B, Tzannatos E, Park NK (2017) Simulation modelling in ports and container terminals: literature overview and analysis by research field, application area and tool. Flex Serv Manuf J 29(1):4–34

Du Y, Chen Q, Quan X, Long L, Fung RY (2011) Berth allocation considering fuel consumption and vessel emissions. Transp Res Part E: Logist Transp Rev 47(6):1021–1037

Gharehgozli AH, Roy D, de Koster R (2016) Sea container terminals: new technologies and OR models. Marit Econ Logist 18(2):103–140

Golias M, Portal I, Konur D, Kaisar E, Kolomvos G (2014) Robust berth scheduling at marine container terminals via hierarchical optimization. Comput Oper Res 41:412–422

Kim K, Moon K (2003) Berth scheduling by simulated annealing. Transp Res Part B 37:541–560

Li CL, Cai X, Lee CY (1998) Scheduling with multiple-job-on-one-processor pattern. IIE Trans Sched Logist 30(5):433–445

Lin S-W, Ying K-C, Wan S-Y (2014) Minimizing the total service time of discrete dynamic berth allocation problem by an iterated greedy heuristic. Sci World J. 2014:218925

Saadaoui Y, Umang N, Frejinger E (2015) A column generation framework for berth scheduling at port terminals. CIRRELT, Interuniversity Research Centre on Enterprise Networks, Logistics and Transportation

Sheikholeslami A, Ilati G, Kobari M (2014) The continuous dynamic berth allocation problem at a marine container terminal with tidal constraints in the access channel. Int J Civ Eng 12(3):344–353

Tsai A-H, Lee C-N, Jain-Shing W, Chang F-S (2017) Novel wharf-based genetic algorithm for berth allocation planning. Soft Comput 21(11):2897–2910

Umang N, Bierlaire M, Vacca I (2013) Exact and heuristic methods to solve the berth allocation problem in bulk ports. Transp Res Part E 54:14–31

Xu D, Li C, Leung J (2012) Berth allocation with time-dependent physical limitations on vessels. Eur J Oper Res 216:47–56
About this article
Cite this article
Sheikholeslami, A., Mardani, M., Ayazi, E. et al. A Dynamic and Discrete Berth Allocation Problem in Container Terminals Considering Tide Effects. Iran J Sci Technol Trans Civ Eng 44, 369–376 (2020). https://doi.org/10.1007/s40996-019-00239-1
Received:

Accepted:

Published:

Issue Date:
Keywords
Maritime transportation

Berth planning

Berth allocation

Container terminal