Abstract
The investigated metal-metal composites were produced by the compocasting process using the standard zinc-aluminium alloy ZA-27 as a matrix and titanium microparticles (particle size approx. 10 μm) as a secondary phase. The amount of Ti microparticles was 1 and 2 wt%. Small amount (0.5 wt%) of alumina nanoparticles (particle size 20–30 nm) is also used, as reinforcement. The aim of the presented research was to evaluate the possibility of producing such composites, as well as to see the effect of the addition of Ti microparticles and/or alumina nanoparticles on their microstructure, mechanical and tribological properties. Microstructure and worn surfaces analysis were performed by scanning electron microscope, and mechanical properties were analysed through the Vickers microhardness values. Tribological properties were determined on tribometer with line contact, under mixed lubrication conditions. Microstructural analysis showed that the distribution of Ti microparticles has been improved due to the addition of Al2O3 nanoparticles. This better distribution did not show any significant influence on the microhardness values or coefficient of friction values of the composites, but it induced higher wear resistance of metal-metal composites reinforced with Al2O3 nanoparticles. Better distribution and higher amount of Ti particles increased the surface area of the matrix that was protected with Ti particles during sliding and reduced wear.
Access options
Buy single article
Instant access to the full article PDF.
US$ 39.95
Tax calculation will be finalised during checkout.
Subscribe to journal
Immediate online access to all issues from 2019. Subscription will auto renew annually.
US$ 119
Tax calculation will be finalised during checkout.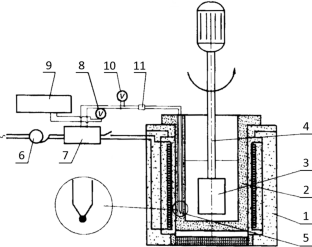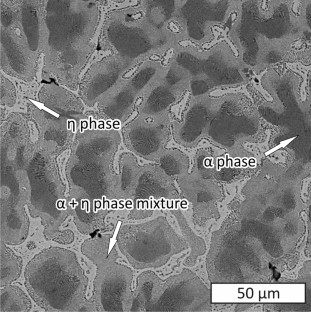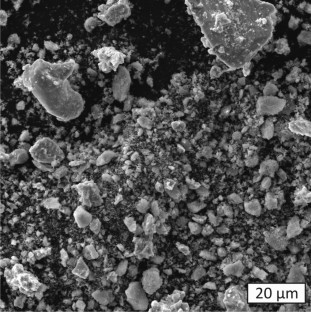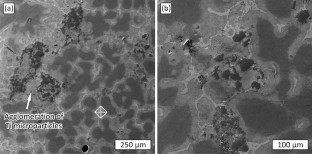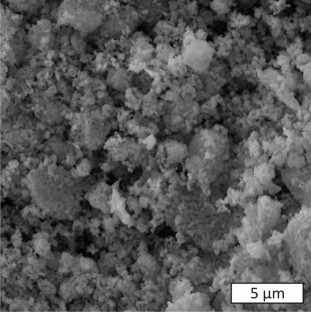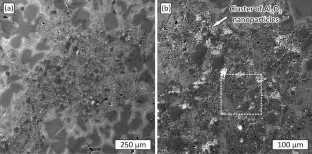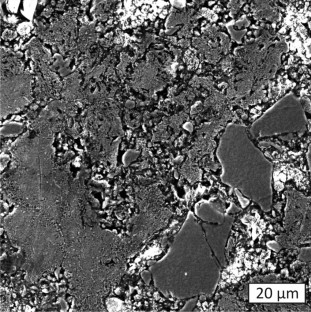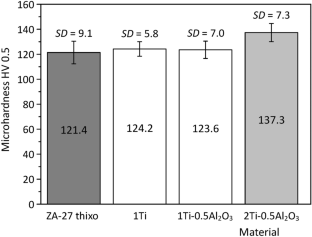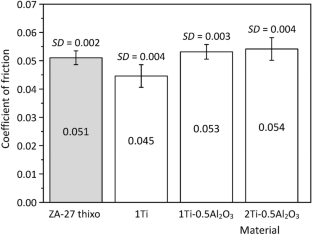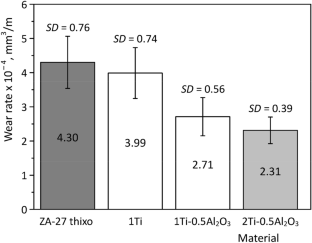 References
1.

E. Gervais, R.J. Barnhurst, C.A. Loong, An analysis of selected properties of ZA alloys. J Metals (JOM) 37(11), 43–47 (1985)

2.

E.J. Kubel Jr., Expanding horizons for ZA alloys. Adv. Mater. Processes 132(1), 51–57 (1987)

3.

A. Rac, M. Babić, R. Ninković, Theory and practice of Zn-Al sliding bearings. J Balkan Tribol Assoc 7(3–4), 234–240 (2001)

4.

D. Yousefi, R. Taghiabadi, M.H. Shaeri, P. Abedinzadeh, Enhancing the mechanical properties of Si particle reinforced ZA22 composite by Ti-B modification. Int J Metalcast (2020). https://doi.org/10.1007/s40962-020-00447-w

5.

F. Vučetić, S. Veličković, A. Milivojević, A. Vencl, A review on tribological properties of microcomposites with ZA-27 alloy matrix. In: 15th International Conference on Tribology – SERBIATRIB '17, Kragujevac (Serbia), 17-19.05.2017, Proceedings, pp. 169-176

6.

M.K. Gopi, K.K. Praveen, M.S. Naga, J.R. Babu, N.R.M.R. Bhargava, Metal-metal composites–An innovative way for multiple strengthening. Mater Today: Proc 4(8), 8085–8095 (2017)

7.

Z.R. Yang, S.Q. Wang, M.J. Gao, Y.T. Zhao, K.M. Chen, X.H. Cui, A new-developed magnesium matrix composite by reactive sintering. Compos. A Appl. Sci. Manuf. 39(9), 1427–1432 (2008)

8.

S.T. Kumar, M. Gupta, Improving mechanical performance of Al by using Ti as reinforcement. Compos Part A: Appl Sci Manuf 38(3), 1010–1018 (2007)

9.

E.T. Basiri, H.R.H. Madaah, S.M.R. Seyed, On the fracture toughness behavior of in-situ Al-Ti composites produced via mechanical alloying and hot extrusion. J Alloys Compounds 681, 12–21 (2016)

10.

S.F. Hassan, M. Gupta, Development of ductile magnesium composite materials using titanium as reinforcement. J. Alloy. Compd. 345(1–2), 246–251 (2002)

11.

P. Pérez, G. Garcés, P. Adeva, Mechanical properties of a Mg–10(vol %)Ti composite. Compos Sci Technol 64(1), 145–151 (2004)

12.

K.N. Braszczyńska-Malik, E. Przełożyńska, Analyses of AM50-Tip metal-metal composite microstructure. J. Alloy. Compd. 731, 1181–1187 (2018)

13.

B. Bobić, A. Vencl, J. Ružić, I. Bobić, Z. Damnjanović, Microstructural and basic mechanical characteristics of ZA27 alloy-based nanocomposites synthesized by mechanical milling and compocasting. J. Compos. Mater. 53(15), 2033–2046 (2019)

14.

ASTM B 86, Standard specification for zinc and zinc-aluminum (ZA) alloy foundry and die castings

15.

A. Vencl, I. Bobić, M.T. Jovanović, M. Babić, S. Mitrović, Microstructural and tribological properties of A356 Al-Si alloy reinforced with Al2O3 particles. Tribol. Lett. 32(3), 159–170 (2008)

16.

M.M. Shehata, S. El-Hadad, M.E. Moussa, M. El-Shennawy, Optimizing the pouring temperature for semisolid casting of a hypereutectic Al-Si alloy using the cooling slope plate method. Int J Metalcast (2020). https://doi.org/10.1007/s40962-020-00465-8

17.

ASTM G 77, Standard test method for ranking resistance of materials to sliding wear using block-on-ring wear test

18.

W.K. Krajewski, Structure and properties of high-aluminium zinc alloys inoculated with Ti addition. Archives of Foundry 5(15), 231–240 (2005)

19.

P.K. Krajewski, A.L. Greer, W.K. Krajewski, Main directions of recent works on Al-Zn-based alloys for foundry engineering. J. Mater. Eng. Perform. 28(7), 3986–3993 (2019)

20.

H. Lehuy, J. Masounave, J. Blain, Rheological behaviour and microstructure of stir-casting zinc-aluminium alloys. J. Mater. Sci. 20(1), 105–113 (1985)

21.

B.J. Hamrock, S.R. Schmid, B.O. Jacobson, Fundamental of Fluid Film Lubrication (Marcel Dekker Inc, New York, 2004).

22.

A. Rac, Basics of Tribology, Faculty of Mechanical Engineering, University of Belgrade, Belgrade, 1991, pp. 7-23 (in Serbian)

23.

A. Vencl, I. Bobić, F. Vučetić, B. Bobić, J. Ružić, Structural, mechanical and tribological characterization of Zn25Al alloys with Si and Sr addition. Mater. Des. 64, 381–392 (2014)

24.

M.B. Dobrica, M. Fillon, Mixed lubrication, in Encyclopedia of tribology. ed. by Q.J. Wang, Y.-W. Chung (Springer, New York, 2013), pp. 2284–2291

25.

A. Vencl, I. Bobić, B. Bobić, K. Jakimovska, P. Svoboda, M. Kandeva, Erosive wear properties of ZA-27 alloy-based nanocomposites: Influence of type, amount and size of nanoparticle reinforcements. Friction 7(4), 340–350 (2019)

26.

K. Kato, K. Adachi, Wear mechanisms, in Modern tribology handbook. ed. by B. Bhushan (CRC Press, Boca Raton, 2001)
Acknowledgements
This work has been performed as a part of activities within the project 451-03-68/2020-14/200105, supported by the Republic of Serbia, Ministry of Education, Science and Technological Development, and its financial help is gratefully acknowledged. Marcela Pokusová acknowledges the project APVV-16-0485, supported by the Slovak Research and Development Agency. Mara Kandeva acknowledges the project ДH 07/28-15.12.2016, funded by the National Science Fund at the Ministry of Education and Science, Bulgaria. Collaboration through the CEEPUS network CIII-BG-0703 and the bilateral project No. 451-03-478/2018-09/02 between Republic of Serbia and People's Republic of China is also acknowledged.
Additional information
Publisher's Note
Springer Nature remains neutral with regard to jurisdictional claims in published maps and institutional affiliations.
About this article
Cite this article
Vencl, A., Šljivić, V., Pokusová, M. et al. Production, Microstructure and Tribological Properties of Zn-Al/Ti Metal-Metal Composites Reinforced with Alumina Nanoparticles. Inter Metalcast (2021). https://doi.org/10.1007/s40962-020-00565-5
Received:

Accepted:

Published:
Keywords
ZA-27 alloy

metal-metal composites

nanoparticles

microstructure

friction

wear