This is a preview of subscription content, log in to check access.
Access options
Buy single article
Instant access to the full article PDF.
US$ 39.95
Price includes VAT for USA
Subscribe to journal
Immediate online access to all issues from 2019. Subscription will auto renew annually.
US$ 99
This is the net price. Taxes to be calculated in checkout.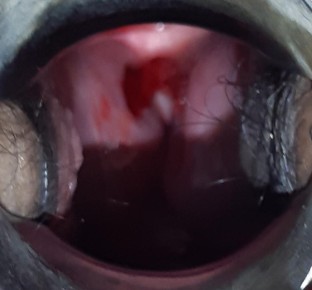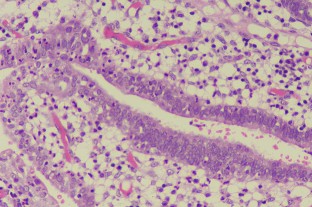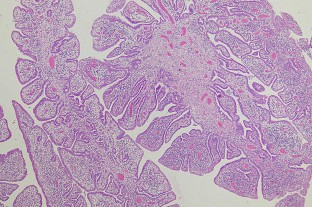 Abbreviations
SCAP:

Syringocystadenoma papilliferum
References
1.

Böni R, Xin H, Hohl D, Panizzon R, Burg G. Syringocystadenoma papilliferum: a study of potential tumor suppressor genes. Am J Dermatopathol. 2001;23(2):87–9.

2.

Stokes JH. A clinico-pathologic study of an unusual cutaneous neoplasm combining nevus syringadenomatosus papilliferus and a granuloma. J Cutan Dis. 1917;35:411–9.

3.

Lee HJ, Chun EY, Kim YC, Lee MG. Nevus comedonicus with hidradenoma papilliferum and syringocystadenoma papilliferum in the female genital area. Int J Dermatol. 2002;41(12):933–6.

4.

Aydin G, Aydin S. Syringocystadenoma papilliferum as a cutaneous mass in an unusual location: a case report. Pak J Med Sci. 2003;19:220–2251.

5.

Al-Brahim N, Daya D, Alowami S. A 64-year-old woman with vulvar papule vulvar syringocystadenoma papilliferum. Arch Pathol Lab Med. 2005;129(5):e126–7.

6.

Stewart CJ. Syringocystadenoma papilliferum-like lesion of the vulva. Pathology. 2008;40(6):638–9.

7.

Duran M, Ustunyurt E, Turgut A, Yeşildağlar N. Syringocystadenoma papilliferum in an unusual location on vulva: a case report. J Clin Anal Med. 2013;4(suppl 4):392–3.

8.

Steshenko O, Chandrasekaran N, Lawton F. Syringocysadenoma papilliferum of the vulva: a rarity in gynaecology. BMJ Case Rep. 2014. https://doi.org/10.1136/bcr-2014-203902.

9.

Sridevi M, Sulochana S, Chander V, Srinivasan C. Syringocystadenoma papilliferum presenting as vulval cyst: a rare case report. Indian J Pathol Oncol. 2015;2:93–5.

10.

Nascimento BAM, Carneiro CMO, Carvalho AH, et al. Syringocystadenoma papilliferum in an unusual location. An Bras Dermatol. 2015;90:900–2.

11.

Abak B, Gole P, Dongre A, Kharkar V, Jain S. Syringocystadenoma papilliferum of the cervix presenting as vulvar growth in an adolescent girl. Clin Exp Dermatol. 2019;44:58–61.

12.

Fujita M, Kobayashi M. Syringocystadenoma papilliferum associated with poroma folliculare. J Dermatol. 1986;13:480–2.

13.

Stewart CL, Novoa RA, Seykora JT. Tumors of the epidermal appendages. In: Elenitsas R, Johnson Jr BL, Murphy GF, Xiaowei X, editors. Lever's histopathology of the skin. 11th ed. Philadelphia: Lippincott Williams and Wilkins; 2015. p. 1040–115.
Funding
The authors declare that they have received no funding for this study.
Ethics declarations
Conflict of interest
The authors declare that they have no conflict of interest.
Ethics approval
No ethical approval was required, and the study was performed in accordance with the principles of the Declaration of Helsinki.
Consent for publication
Consent for publication was obtained.
Additional information
Publisher's Note
Springer Nature remains neutral with regard to jurisdictional claims in published maps and institutional affiliations.
About this article
Cite this article
Jha, S., Bhadani, P. Syringocystadenoma Papilliferum at Vaginal Vault: A Rarity in Gynecology. Indian J Gynecol Oncolog 18, 62 (2020). https://doi.org/10.1007/s40944-020-00410-x
Received:

Revised:

Accepted:

Published: