Abstract
The present work addresses the conceptual development as well as the numeric simulation of two unconventional marine thrusters that employ the Coanda effect. The first concept uses this effect to obtain the phenomenon of flow amplification, being a water-jet thruster that eliminates the need for an impeller. The second one uses the Coanda effect to direct the discharged jet of water, being able to eliminate the need for a rudder. The aim is to verify the occurrence of the Coanda effect for devices using water as working fluid and analyse the suitability of the concepts. To achieve that, first, a review of the state-of-the-art on the employment of the Coanda effect toward propulsion is carried out. The numeric model consists of the solution of the time-averaged conservation equations of mass and momentum and the turbulence closure equations by the finite volume method. Results have shown close correspondence with previous predictions from the literature. Both thruster concepts have shown to be promising for the application in manoeuvrability and propulsion marine systems, although deeper studies are still required.
Access options
Buy single article
Instant access to the full article PDF.
US$ 39.95
Tax calculation will be finalised during checkout.
Subscribe to journal
Immediate online access to all issues from 2019. Subscription will auto renew annually.
US$ 79
Tax calculation will be finalised during checkout.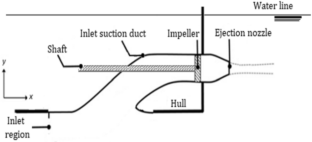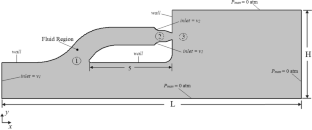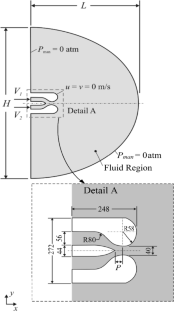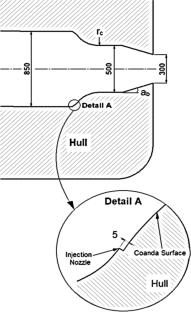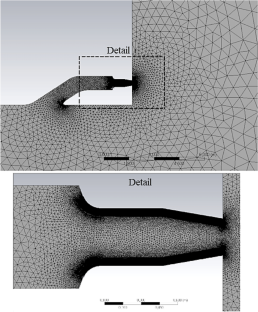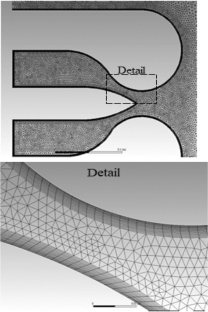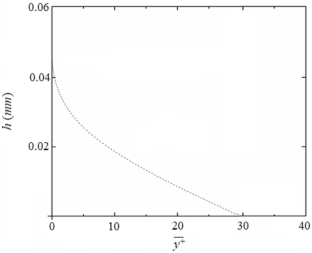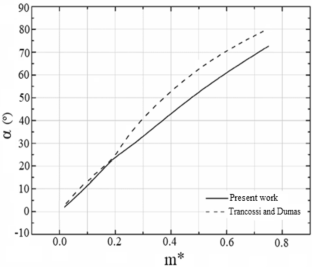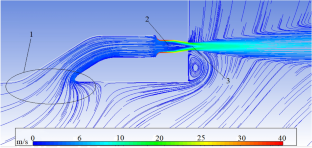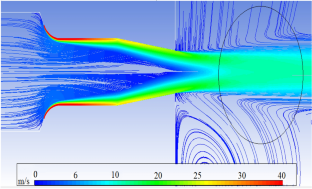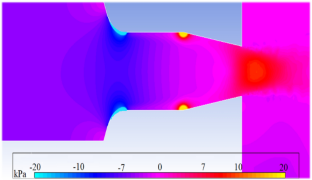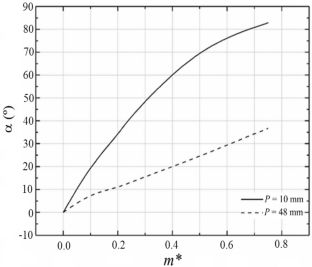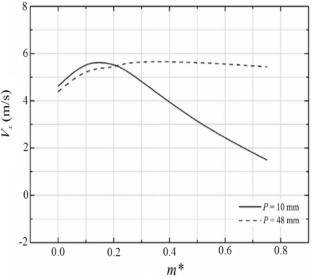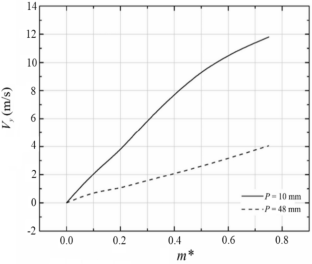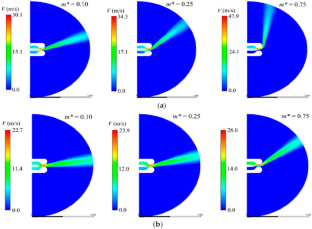 References
1.

L. Kobyliński, Impact of hydrodynamics on ship handling characteristics in training simulators. Sci. J. Marit. Univ. Szczec. 117(45), 9–16 (2016)

2.

M. Hamid, Numerical simulation and analysis of Coanda effect circulation control for wind-turbine application considerations. IIUM Eng. J. (2011). https://doi.org/10.31436/iiumej.v12i3.68

3.

H.-S. Lim, H.-J. Bae, Y.-C. Lim, S.-J. Song, S.-H. Kang, S.-S. Yang, Injection profile effects on low speed axial compressor stability enhancement. J. Mech. Sci. Technol. 25(6), 1501 (2011)

4.

H. Schuh, B. Persson, Heat transfer on circular cylinders exposed to free-jet flow. Int. J. Heat Mass Transf. 7(11), 1257–1271 (1964)

5.

V. Sidiropoulos, J. Vlachopoulos, An investigation of Venturi and Coanda effects in blown film cooling. Int. Polym. Process. 15, 40–45 (2000)

6.

B.A. Stewart, Safety device with Coanda effect [Internet]. US3909037A, 1975. https://patents.google.com/patent/US3909037A/en. Cited 24 Mar 2020

7.

D. Wing, Static investigation of two fluidic thrust-vectoring concepts on a two-dimensional convergent-divergent nozzle. NASA TM 4574 (1995)

8.

M. Mason, W. Crowther, Fluidic Thrust Vectoring for Low Observable Air Vehicles (NASA Langley Research Center Hampton, VA, 2004).

9.

M. Trancossi, A. Dumas, Coanda synthetic jet deflection apparatus and control. SAE Tech Pap. 2011

10.

A. Dumas, J. Pascoa, M. Trancossi, A. Tacchini, G. Ilieva, M. Madonia, Acheon project: a novel vectoring jet concept, in Advances in Aerospace Technology [Internet], vol. 1 (American Society of Mechanical Engineers, Houston, 2012), pp. 499–508. https://asmedigitalcollection.asme.org/IMECE/proceedings/IMECE2012/45172/499/259661. Cited 24 Mar 2020

11.

M. Trancossi, M. Madonia, A. Dumas, D. Angeli, C. Bingham, S.S. Das et al., A new aircraft architecture based on the ACHEON Coanda effect nozzle: flight model and energy evaluation. Eur. Transp. Res. Rev. 8(2), 11 (2016)

12.

C.-G. Cantemir, G. Pallanca, Marine Propulsion System. US008545279B2, 2013, p. 6.

13.

A. Mazumdar, M. Triantafyllou, H. Asada, Dynamic analysis and design of spheroidal underwater robots for precision multidirectional maneuvering. IEEEASME Trans. Mechatron. 20, 1–13 (2015)

14.

D.-W. Seo, J. Oh, J. Jang, Performance analysis of a horn-type rudder implementing the Coanda effect. Int. J. Nav. Archit. Ocean Eng. 9(2), 177–184 (2017)

15.

M. Ameri, An experimental and theoretical study of Coanda ejectors [Internet], 1993. /paper/An-experimental-and-theoretical-study-of-Coanda-Ameri/67afb85ab53f1d594cf18f7085a2e1cd06c84e7f. Cited 24 Mar 2020

16.

A. Eslamdoost, L. Larsson, R. Bensow, Analysis of the thrust deduction in waterjet propulsion—the Froude number dependence. Ocean Eng. 152, 100–112 (2018)

17.

Ansys Fluent 14.0, Users Guide | License | Command Line Interface [Internet]. Scribd. https://www.scribd.com/doc/140163383/Ansys-Fluent-14-0-Users-Guide. Cited 24 Mar 2020

18.

F.R. Menter, Two-equation eddy-viscosity turbulence models for engineering applications. AIAA J. 32(8), 1598–1605 (1994)

19.

M. Trancossi, J. Stewart, M. Subhash, D. Angeli, Mathematical model of a constructal Coanda effect Nozzle. J. Appl. Fluid Mech. 9, 2813 (2016)

20.

R.C. Morgans, G.J. Nathan, P.V. Lanspeary, D.F. Fletcher, Application of the Revised Wilcox (1998) k-ω turbulence model to a jet in co-flow. Prog. Comput. Fluid Dyn. Int. J. 16(6), 356–363 (2016)

21.

H. Schlichting, K. Gersten, Boundary-Layer Theory (Springer, New York, 2016).
Acknowledgements
The author R. L. Lemos thanks CNPq for the scholarship. The author Y. B. El Halal thanks FAPERGS for the Scientific Initiation Scholarship. The author C. H. Marques thanks FAPERGS for the financial support for the research project ARD (process: 19/2551-0001250-0). The author E. D. dos Santos is grateful to CNPq for the research productivity grants (Process: 306024/2017-9).
Additional information
Publisher's Note
Springer Nature remains neutral with regard to jurisdictional claims in published maps and institutional affiliations.
About this article
Cite this article
Lemos, R.L., Marques, C.H., El Halal, Y.B. et al. Two novel marine thruster concepts based on the Coanda effect. Mar Syst Ocean Technol (2021). https://doi.org/10.1007/s40868-021-00092-w
Received:

Accepted:

Published:
Keywords
Manoeuvrability

Propulsion

HOMER nozzle

PMEC

CFD

Coanda effect