Abstract
The acoustic performance of multilayered structures (MLSs) can be identified by experiments and calculation models that use commercially available software. This paper presents both an experimental method and data processing techniques that can be used for obtaining the acoustic characteristics of MLSs. During the described experiments, three types of MLSs with different structures are designed and manufactured, and their acoustic characteristics are investigated. In addition, the porosity, flow resistivity, tortuosity, and characteristic lengths of materials are determined experimentally and by using the calculation model. A calculation model for the acoustic performance of an MLS is proposed, and the calculated absorption coefficient and insertion loss derived are compared favorably with the results of experimental data, which validates the proposed models. The analytical methods and conclusions are useful in the design and the tuning of the MLSs.
Access options
Buy single article
Instant access to the full article PDF.
US$ 39.95
Tax calculation will be finalised during checkout.
Subscribe to journal
Immediate online access to all issues from 2019. Subscription will auto renew annually.
US$ 79
Tax calculation will be finalised during checkout.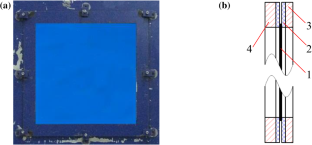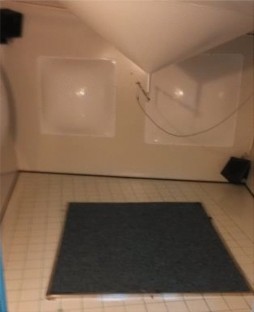 References
1.

Thamburaj, P., Sun, J.Q.: Effect of material anisotropy on the sound and vibration transmission loss of sandwich aircraft structures. J. Sandwich Struct. Mater. 1(1), 76–92 (1999)

2.

Christopher, C.J., Wennhage, P., Goransson, P.: Structural-acoustic design of a multi-functional sandwich panel in an automotive context. J. Sandwich Struct. Mater. 12(6), 684–708 (2010)

3.

Tanneau, O., Casimir, J.B., Lamary, P.: Optimization of multilayered panels with poroelastic components for an acoustical transmission objective. J. Acoust. Soc. Am. 120(3), 1227–1238 (2006)

4.

Zheng, X., Wang, Z.M., Zhang, L.: A study on acoustic characteristics of automotive magnesium composite dash panel. Appl. Acoust. 157, 107030 (2020)

5.

Li, W., He, Y.S., Xu, Z.G., et al.: Sound transmission loss characteristics of four-side simply supported sandwich panels. J. Sandwich Struct. Mater. 21(2), 707–726 (2019)

6.

Wen, Z.H., Wang, D.W., Ma, L.: Sound transmission loss of sandwich panel with closed octahedral core. J. Sandwich Struct. Mater. (2019). https://doi.org/10.1177/1099636219829369

7.

Ghineta, S., Atalla, N.: The transmission loss of curved laminates and sandwich composite panels. J. Acoust. Soc. Am. 118(2), 774–790 (2005)

8.

Jain, S.K., Shravage, P., Joshi, M. et al.: Acoustical Design of Vehicle Dash Insulator. SAE Technical paper 2011-26-0022

9.

Lloret, M.G., Duvigneau, F., Gabbert, U.: Prediction of the airborne sound transmission through the front end of a vehicle. Automotive Engine Technol. 4(3–4), 169–178 (2019)

10.

Alexander, J., Reed, D., Gerdes, R.: Random Incidence Absorption and Transmission Loss Testing and Modeling of Micro-Perforated Composites. SAE Technical paper 2011-01-1626

11.

Tian, X.J., Yu, W.G., Wentzel, R.E. et al.: Calculation of Acoustical Characteristics of the Sound Insulation Pad by Micro-Perforated Membrane Theory. SAE Technical paper 2013-01-1940

12.

Zhao, W.C., Chen, L.L., Zheng, C.J., et al.: Design of absorbing material distribution for sound barrier using topology optimization. Struct. Multidisciplin. Optim. 56(2), 315–329 (2017)

13.

Wentzel, R.E., VanBuskirk, J.: A Dissipative Approach to Vehicle Sound Abatement. SAE Technical Paper 1999-01-1668

14.

Siavoshani, S., Tudor, J.: ABA-New Generation of Vehicle Dashmats. SAE Technical paper 2005-01-2277

15.

Duval, A., Rondeau, J.F., Bischoff, L. et al.: Generalized Light-Weight Concepts: Improving the Acoustic Performance of Less Than 2500 g/m Insulators. SAE Technical paper 2009-01-2136

16.

Arunkumar, M.P., Pitchaimani, J., Gangadharan, K.V., et al.: Sound transmission loss characteristics of sandwich aircraft panels: influence of nature of core. J. Sandwich Struct. Mater. 19(1), 26–48 (2017)

17.

Robin, O., Berry, A.: Estimating the sound transmission loss of a single partition using vibration measurements. Appl. Acoust. 141, 301–306 (2018)

18.

Connelly, T., Knittel, J.D., Krishnan, R. et al.: The Use of in Vehicle STL Testing to Correlate Subsystem Level SEA Models. SAE Technical Paper 2003-01-1564

19.

GMW 14176 Sound Transmission Loss (STL) and Sound Power Based Insertion Loss (PBIL) Buck Evaluation Procedure. 2008

20.

Barre, R.L., Falk, T.: Instructions for the Use of the Alpha Cabin. Autoneum, Zurich (2011)

21.

ASTM E1050-08.: Standard test method for impedance and absorption of acoustical materials using a tube, two microphones and a digital frequency analysis system. (2008)

22.

ISO 9053:1991-Acoustics Materials for acoustical applications Determination of airflow resistance

23.

Allard, J.F., Atalla, N.: Propagation of sound in porous media: modelling sound absorbing materials. Wiley, New York (2009)

24.

ESI Group: FOAM-X user's guide. ESI Group, France (2015)

25.

ESI Group: NOVA user's guide. ESI Group, France (2015)
Acknowledgements
We are grateful to Ningbo Tuopu Group Co., Ltd. for the manufacture of the samples, and experiments are made by acoustic laboratory of Ningbo Tuopu Group Co., Ltd., China.
Additional information
Publisher's Note
Springer Nature remains neutral with regard to jurisdictional claims in published maps and institutional affiliations.
About this article
Cite this article
Yuan, ZX., Dong-Xiong Acoustic Properties of Multilayered Structures. Acoust Aust 48, 395–405 (2020). https://doi.org/10.1007/s40857-020-00196-0
Received:

Accepted:

Published:

Issue Date:
Keywords
Multilayered structures

Absorption coefficient

Insertion loss

Flow resistivity

Porosity