Abstract
This paper aims to identify the impact of the diagenesis processes on the carbonate reservoir's characteristics (porosity and permeability) of the Mishrif Formation. A detailed investigation of available core samples and microscopic study of more than 200 thin sections of the core limestone samples were examined from two wells (Ratawi-2 and Ratawi-5) in Ratawi oilfield, which are located in the Basrah Governorate, southern Iraq which revealed that different diagenetic parameters influence the reservoir quality in Mishrif Formation. Diagenetic features and four identified diagenetic environments that have affected the carbonate rocks in the Ratawi oilfield were the meteoric vadose, meteoric phreatic, marine phreatic and mixing zone. Petrographic examinations revealed that diagenesis varies in intensity from microfacies to another, micritization, dissolution, cementation, compaction, neomorphism, dolomitization and authigenic minerals (pyrite) are the dominant diagenetic parameters which are identified in the current field of study. Among all the observed diagenetic features, dissolution and neomorphism (recrystallization) were formed as a result of subaerial exposure during the meteoric diagenesis and contribute to porosity enhancement and reservoir quality. The cementation (calcite and dolomite), compaction, dolomitization, and micritization have a negative impact on the reservoir behavior, through reducing porosity and permeability that led to reducing reservoir quality. Other processes such as authigenic minerals (pyrite) did not have strong effects on reservoir quality. Based on the genetic classification of porosity, most of the porosity within Mishrif Formation is a combination of depositional, diagenetic and fracturing. The diagenetic porosity is the far more dominant types of porosity such as vuggy, intraparticles, fractured and moldic, implying that carbonate Mishrif reservoir is the type of diagenetic reservoirs.
This is a preview of subscription content, log in to check access.
Access options
Buy single article
Instant access to the full article PDF.
US$ 39.95
Price includes VAT for USA
Subscribe to journal
Immediate online access to all issues from 2019. Subscription will auto renew annually.
US$ 99
This is the net price. Taxes to be calculated in checkout.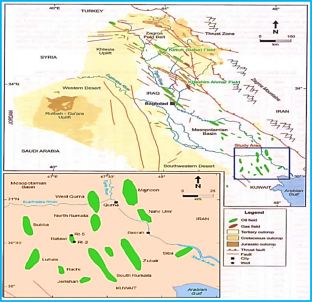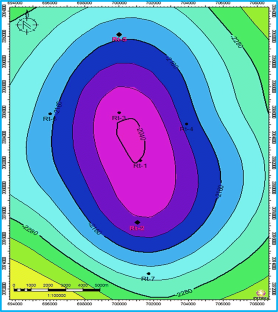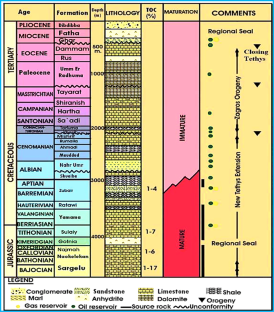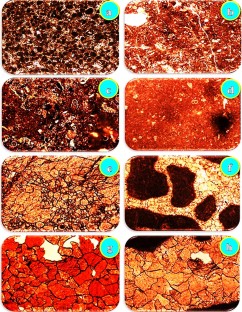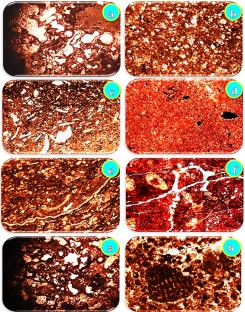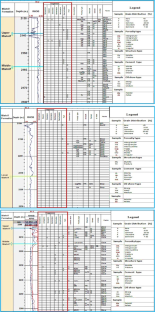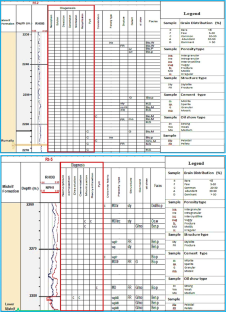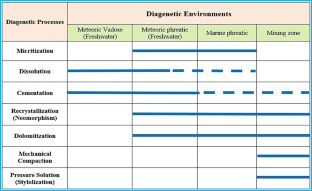 References
Ahr WM (2008) Geology of carbonate reservoirs: the identification. Descr Charact Hydrocarb Reserv Carbonate Rocks DOI 10:9780470370650

Al-Ameri TK, Pitman J, Naser ME et al (2011) Programed oil generation of the Zubair Formation, Southern Iraq oil fields: results from Petromod software modeling and geochemical analysis. Arab J Geosci 4:1239–1259

Al-Musawi FA, Idan RM, Salih ALM (2019) Reservoir properties and facies distribution of Mishrif formation in Ratawi oilfield, Southern Iraq. Springer International Publishing, Berlin

Alsharhan AS (1995) Facies variation, diagenesis, and exploration potential of the Cretaceous rudist-bearing carbonates of the Arabian Gulf. Am Assoc Pet Geol Bull 79:531–550. https://doi.org/10.1306/8d2b1584-171e-11d7-8645000102c1865d

Aqrawi AAM (1995) Brackish-water and evaporitic Ca–Mg carbonates in the Holocene lacustrine/deltaic deposits of southern Mesopotamia. J Geol Soc Lond 152:259–268

Aqrawi AAM, Thehni GA, Sherwani GH, Kareem BMA (1998) Mid-cretaceous rudist-bearing carbonates of the Mishrif formation: an important reservoir sequence in the Mesopotamian Basin, Iraq. J Pet Geol 21:57–82

Bellen RCV, Dunnington HV, Wetzel R, Morton DMI (1959) Lexique Stratigraphique International, vol 3. Asia, Fasc 10a, Iraq, Paris, p 333

Bjorlykke K (2010) Petroleum geoscience: from sedimentary environments to rock physics. Springer Science & Business Media, New York

Blatt H, Middleton G, Murray R (1980) Origin of sedimentary rocks. Prince-Hall. Inc, New Jersey, p 782

Boggs Sam J (2009) Petrology of Sedimentary Rocks, 2nd edn. Cambridge University Press, Cambridge

Buday T (1980) The regional geology of Iraq: stratigraphy and paleogeography. State Organization, Bagdad

Chafeet HA (2016) Yamama reservoir characterization in the West Qurna oil field, Southern Iraq. Iraqi J Sci 57:938–947

Choquette PW, Pray LC (1970) Geologic nomenclature and classification of porosity in sedimentary carbonates. Am Assoc Pet Geol Bull 54:207–250

Dickson JAD (1966) Carbonate identification and genesis as revealed by staining. J Sediment Res 36:491–505

Esrafili-Dizaji B, Rahimpour-Bonab H (2009) Effects of depositional and diagenetic characteristics on carbonate reservoir quality: a case study from the South Pars gas field in the Persian Gulf. Pet Geosci 15:325–344. https://doi.org/10.1144/1354-079309-817

Flügel E (1982) Microfacies Analysis of Limestone. Springer Verlag, Berlin Heidelberg, pp 1–26

Flügel E (2004) Microfacies analysis of carbonate rocks. Analysis interpretation and application. Springer, Berlin

Folk RL (1965) Some Aspects of Recrystallization in Ancient Limestones. In: Pray LC, Murray RC (eds) Dolomitization and Limestone Diagenesis, Vol 13. Society for Sedimentary Geology, Special Publications, pp 14–48

Friedman GM (1975) The making and unmaking of limestones or the downs and ups of porosity. J Sediment Res 45:379–398

Giles MR, Marshall JD (1986) Constraints on the development of secondary porosity in the subsurface: re-evaluation of processes. Mar Pet Geol 3:243–255

Gischler E, Thomas AL, Droxler AW et al (2013) Microfacies and diagenesis of older Pleistocene (pre-last glacial maximum) reef deposits, Great Barrier Reef, Australia (IODP Expedition 325): a quantitative approach. Sedimentology 60:1432–1466

Hudson JD (1982) Pyrite in ammonite-bearing shales from the Jurassic of England and Germany. Sedimentol 29(5):639–667

Jassim SZ, Goff JC (2006) Geology of Iraq. Dolin, Prague and Moravian Museum, Brno, p 341

Longman MW (1980) Carbonate diagenetic textures from nearsurface diagenetic environments. Am Assoc Pet Geol Bull 64:461–487

Longman M (1982) Carbonate diagenesis as a control on stratigraphic traps (with examples from the Williston Basin): AAPG Education Course Note Series No. 21. Tulsa, Oklahoma.

Lucia FJ (2007) Carbonate reservoir characterization: an integrated approach. Springer Science & Business Media, Berlin

Marschner H (1968) Relationship between carbonate grain size and non-carbonate content in carbonate sedimentary rocks. In: Recent developments in carbonate sedimentology in Central Europe. Springer, pp 55–57

Nasser RH, Nasser ME (2017) Microfacies Evaluation of Mauddud Formation in Ratawi Field, South Iraq. Iraqi J Sci 58:1918–1932

Sadooni FN (2005) The nature and origin of Upper Cretaceous basin-margin rudist buildups of the Mesopotamian Basin, southern Iraq, with consideration of possible hydrocarbon stratigraphic entrapment. Cretac Res 26:213–224. https://doi.org/10.1016/j.cretres.2004.11.016

Sadooni FN (2018) Impact of the demise mechanisms of the Cretaceous rudist buildups in the Arabian Plate on their reservoir characteristics. Carbonates Evaporites 33:465–476. https://doi.org/10.1007/s13146-017-0355-4

Shakeri A, Parham S (2014) Microfacies, depositional environment and diagenetic processes of the Mauddud member, in a field in the Persian Gulf. J Geol Geosci 02:67–78. https://doi.org/10.4172/2329-6755.1000122

Taghavi AA, Mørk A, Emadi MA (2006) Sequence stratigraphically controlled diagenesis governs reservoir quality in the carbonate Dehluran Field, southwest Iran. Pet Geosci 12:115–126. https://doi.org/10.1144/1354-079305-672

Tavakoli V, Rahimpour-Bonab H, Esrafili-Dizaji B (2011) Qualité du réservoir contrôlé par la diagenèse du champ de gaz de South Pars, une approche intégrée. C R-Geosci 343:55–71. https://doi.org/10.1016/j.crte.2010.10.004

Tucker ME, Wright VP (1990) Index. Carbonate Sedimentology. Blackwell Publishing Ltd., Oxford, pp 468–482

Wilkin RT, Barnes HL, Brantley SL (1996) The size distribution of framboidal pyrite in modern sediments: an indicator of redox conditions. Geochim Cosmochim Acta 60(20):3897–3912
Additional information
Publisher's Note
Springer Nature remains neutral with regard to jurisdictional claims in published maps and institutional affiliations.
About this article
Cite this article
Chafeet, H.A., Raheem, M.K. & Dahham, N.A. Diagenesis processes impact on the carbonate Mishrif quality in Ratawi oilfield, southern Iraq. Model. Earth Syst. Environ. (2020). https://doi.org/10.1007/s40808-020-00853-3
Received:

Accepted:

Published:
Keywords
Diagenetic processes

Reservoir quality

Carbonate Mishrif

Ratawi oilfield