Abstract
Background
Team-based learning has been utilized inside and outside of medical education with success. Its use in bioethics education—particularly in graduate medical education—has been limited, despite its proven pedagogical strength and the critical importance of ethics and professionalism.
Activity
From 2015–2018, we created and administered 10 TBL bioethics modular exercises using L. Dee Fink's "Principles of Significant Learning" and the evidence-based methodology of TBL (with some modifications, given the nature of graduate medical education) to pediatric residents. We evaluated the TBL curriculum and report satisfaction scores and qualitative thematic analysis of strengths and weaknesses.
Results and Discussion
Pediatric residents, despite a perception of "curricular squeeze" and lack of interest in ethics, were highly engaged and satisfied with a TBL-only-based bioethics curriculum. We were able to successfully adapt the TBL structure to the situational factors surrounding the rigors and unpredictable nature of clinical graduate education. We offer four "Lessons Learned" for creating and implementing TBL exercises in graduate medical education. TBL can be used in bioethics education successfully, not just for individual exercises, but also to create a comprehensive ethics curriculum.
This is a preview of subscription content, log in to check access.
Access options
Buy single article
Instant access to the full article PDF.
US$ 39.95
Tax calculation will be finalised during checkout.
Subscribe to journal
Immediate online access to all issues from 2019. Subscription will auto renew annually.
US$ 99
Tax calculation will be finalised during checkout.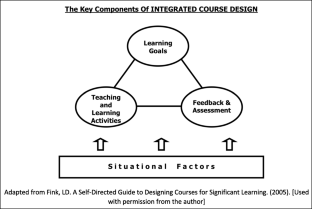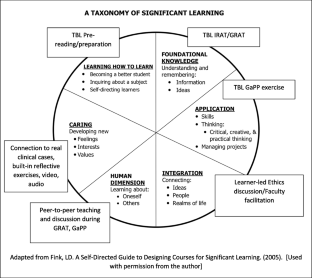 References
1.

Eckles RE, Meslin EM, Gaffney M, Helft PR. Medical ethics education: where are we? Where should we be going? A Review. Acad Med. 2005;80(12):1143–52.

2.

Fox E, Arnold R, Brody B. Medical ethics education: past, present, and future. Acad Med. 1995;70(9):761–9.

3.

Lehman L, Kasoff W, Koch P, Federman D. A survey of medical ethics education at US and Canadian medical schools. Acad Med. 2004;79(7):682–9.

4.

Musick DW. Teaching medical ethics: a review of the literature from North American medical schools with an emphasis on education. Med Health Care Philos. 1999:239–54.

5.

Campbell A, Chin J, Voo T. How do we know that ethics education produces ethical doctors? Med Teach. 2007;29:431–6.

6.

Fernandes AK, Borges NJ, Rodabaugh H. Measuring outcomes in a pre-clinical bioethics course. Perspect Med Educ. 2012;1:92–7.

7.

Jain N, Aronowitz P. Teaching medical humanities in an internal medicine residency program. Acad Intern Med Insight. 2008;6(1):6–7.

8.

Keune JD, Kodner IJ. The importance of an ethics curriculum in surgical education. World J Surg. 2014;38:1581–6.

9.

Traner CB, Tolchin DW, Tolchin B. Medical ethics education for neurology residents: where do we go from here? Semin Neurol. 2018;38:497–504.

10.

Accreditation Council for Graduate Medical Education. ACGME program requirements for graduate medical education in pediatrics (2017). https://www.acgme.org/Portals/0/PFAssets/ProgramRequirements/320_pediatrics_2017-07-01.pdf. Accessed February 22, 2019: 17-18.

11.

American Board of Pediatrics. Content specifications map. Pediatrics in Review. 2019. https://pedsinreview.aappublications.org/content/abp-content-specifications-map. Accessed February 22, 2019.

12.

Section on Bioethics, American Academy of Pediatrics. Diekema DS, Leuthner SR, Vizcarrondo FE, eds. American Academy of Pediatrics Bioethics Resident Curriculum: case-based teaching guides. Revised 2017. http://www.aap.org/sections/bioethics/default.cfm , Accessed, February 22, 2019.

13.

Cook AF, Sobotka SA, Ross LF. Teaching and assessment of ethics and professionalism: a survey of pediatric program directors. Acad Pediatr. 2013;13:570–6.

14.

de la Garza S, Phuoc V, Throneberry S, et al. Teaching medical ethics in graduate and undergraduate medical education: a systematic review of effectiveness. Acad Psychiatry. 2017;41:520–5. https://doi.org/10.1007/s40596-016-0608-x.

15.

Deonandan R, Khan H. Ethics education for pediatric residents: a review of the literature. Can Med Educ J. 2015;6(1):e61–7 eCollection 2015.

16.

Diekema DS, Shugerman RP. An ethics curriculum for the pediatric residency program: confronting barriers to implementation. Arch Pediatr Adolesc Med. 1997;151(6):609–14 (quote from 610).

17.

Lang CW, Smith PJ, Ross LF. Ethics and professionalism in the pediatric curriculum: a survey of pediatric program directors. Pediatr. 2009;124:1143–51.

18.

Martakis K, Czabanowska K, Schröder-Bäck P. Teaching ethics to pediatric residents: a literature analysis and synthesis. Klin Pädiatr. 2016;228(5):263–9. https://doi.org/10.1055/s-0042-109709 Epub 2016 Sep 12.

19.

Michaelson LK, Sweet M. The essential elements of team-based learning. New Dir Teach Learn. 2008;116:7–27 http://medsci.indiana.edu/c602web/tbl/reading/michaelsen.pdf. Accessed on February 22, 2019.

20.

Parmelee D, Michaelsen LK, Cook S, Hudes PD. Team-based learning: a practical guide: AMEE Guide No. 65. Med Teach. 2012;34(5):e275–87. https://doi.org/10.3109/0142159X.2012.651179.

21.

Touchet TK, Coon KA. A pilot use of team-based learning in psychiatry resident psychodynamic psychotherapy education. Acad Psychiatry. 2005;29:293–6.

22.

Deardorff AS, Moore JA, Borges N, Parmelee DX. Assessing first-year medical student attitudes of the effectiveness of team-based learning. Med Sci Educ. 2010;20(2):67–72.

23.

Nieder G, Parmelee DX, Stolfi A, Hudes P. Team-based learning in a medical gross anatomy and embryology course. Med Teach. 2005;18(3):56–63.

24.

Reimschisel T, Herring AL, Huang J, Minor TJ. A systematic review of the published literature on team-based learning in health professions education. Med Teach. 2017;39(12):1227–37. https://doi.org/10.1080/0142159X.2017.1340636.

25.

Burgess AW, McGregor DM, Mellis CM. Applying established guidelines to team-based learning programs in medical schools: a systematic review. Acad Med. 2014;89(4):678–88.

26.

Sisk RJ. Team-based learning: systematic research review. J Nurs Educ. 2011;50(12):665–9.

27.

Paulet Juncà G, Belli D, Bajwa NM. Team-based learning to contextualise evidence-based practice for residents. Med Educ. 2017;51(5):542–3.

28.

Balwan S, Fornari A, DiMarzio P, Verbsky J, Pekmezaris R, Stein J, et al. Use of team-based learning pedagogy for internal medicine ambulatory resident teaching. J Grad Med Educ. 2015;7(4):643–8. https://doi.org/10.4300/JGME-D-14-00790.1.

29.

Shellenberger S, Seale JP, Harris DL, Johnson JA, Dodrill CL, Velasquez MM. Applying team-based learning in primary care residency programs to increase patient alcohol screenings and brief interventions. Acad Med. 2009;84(3):340–6.

30.

Brandler TC, Laser J, Williamson AK, et al. Team-based learning in a pathology residency training program. Am J Clin Pathol. 2014;142:23–8.

31.

Poeppelman RS, Liebert CA, Vegas DB, Germann CA, Volerman A. A narrative review and novel framework for application of team-based Learning in graduate medical education. J Grad Med Educ. 2016;8(4):510–7.

32.

Chung E, Rhee J, Baik Y, OS A. The effect of team-based learning in medical ethics education. Med Teach. 2009;31:1013–7.

33.

McCormack WT, Garvan CW. Team-based learning instruction for responsible conduct of research positively impacts ethical decision-making. Account Res. 2014;21(1):34–49. https://doi.org/10.1080/08989621.2013.822267.

34.

Fink, LD. A self-directed guide to designing courses for significant learning. 2005. Published online: https://www.deefinkandassociates.com/GuidetoCourseDesignAug05.pdf . Accessed February 22, 2019.

35.

Fink LD. Creating significant learning experiences: an integrated approach to designing college courses. 2nd ed. San Francisco: Jossey Bass; 2013.

36.

Jonsen A, Siegler M, Winslade W. Clinical ethics: a practical approach to ethical decisions in clinical medicine. 7th ed. New York: McGraw Hill; 2010.

37.

Jeno LM, et al. The relative effect of team-based learning on motivation and learning: a self-determination theory perspective. CBE Life Sci Educ. 2017 Winter;16(4):ar59. https://doi.org/10.1187/cbe.17-03-0055.

38.

Edmunds S, Brown G. Effective small group learning: AMEE Guide No. 48. Med Teach. 2010;32(9):715–26. https://doi.org/10.3109/0142159X.2010.505454.
Ethics declarations
Conflict of Interest
The authors declare that they have no conflict of interest.
Ethical Approval
This study was approved by the IRB.
Informed Consent
N/A
Additional information
Publisher's Note
Springer Nature remains neutral with regard to jurisdictional claims in published maps and institutional affiliations.
About this article
Cite this article
Fernandes, A.K., Wilson, S., Kasick, R. et al. Team-Based Learning in Bioethics Education: Creating a Successful Curriculum for Residents in an Era of "Curricular Squeeze". Med.Sci.Educ. 30, 649–658 (2020). https://doi.org/10.1007/s40670-019-00836-9
Keywords
Bioethics

Ethics education

Medical education

Graduate medical education

Team-based learning

Curricular development