Abstract
Background
Incremental dialysis may preserve residual renal function and improve survival in comparison with full-dose dialysis; however, available evidence is limited. We therefore compared all-cause mortality and residual kidney function (RKF) loss in incremental and full-dose dialysis and time to full-dose dialysis in incremental hemodialysis (IHD) and incremental peritoneal dialysis (IPD).
Methods
We performed a systematic review and meta-analysis of cohort studies of adults with ESRD starting IHD and IPD. We identified in PubMed and Web of Science database all cohort studies evaluating incremental dialysis evaluating three outcomes: all-cause mortality, RKF loss, time to full dialysis. IPD was defined as < 3 daily dwells in Continuous Ambulatory Peritoneal Dialysis and < 5 sessions per week in Automated Peritoneal Dialysis, while IHD was defined as < 3 HD sessions per week.
Results
22 studies (75,292 participants), 15 in HD and 7 in PD, were analyzed. Mean age at dialysis start was 62 and 57 years in IHD and IPD subjects, respectively. When compared to full dose, incremental dialysis (IHD or IPD) had an overall mortality risk of 1.14 [95% CI 0.85–1.52] with high heterogeneity among studies (I2 86%, P < 0.001), and lower mean RKF loss (− 0.58 ml/min/months, 95% CI 0.16–1.01, P = 0.007). Overall, time to full-dose dialysis was 12.1 months (95% CI 9.8–14.3) with no difference between IHD and IPD (P = 0.217).
Conclusions
Incremental dialysis allows longer preservation of RKF thus deferring full-dose dialysis, by about 1 year in HD and PD, with no increase in mortality risk. Large and adequate studies are needed to confirm these findings.
This is a preview of subscription content, log in to check access.
Access options
Buy single article
Instant access to the full article PDF.
US$ 39.95
Price includes VAT for USA
Subscribe to journal
Immediate online access to all issues from 2019. Subscription will auto renew annually.
US$ 99
This is the net price. Taxes to be calculated in checkout.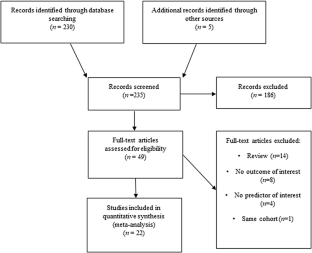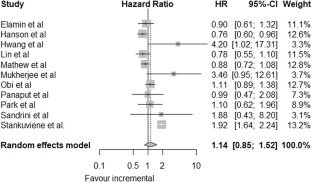 References
1.

Pacilio M, Minutolo R, Garofalo C, Liberti ME, Conte G, De Nicola L (2016) Stage 5-CKD under nephrology care: to dialyze or not to dialyze, that is the question. J Nephrol 29(2):153–161

2.

United States Renal Data System (2015) USRDS annual data report: Epidemiology of kidney disease in the United States. National Institutes of Health, National Institute of Diabetes and Digestive and Kidney Diseases, Bethesda

3.

ERA-EDTA Registry: ERA-EDTA Registry Annual Report (2013) Academic Medical Center. Department of Medical Informatics, Amsterdam

4.

Thomas B, Wulf S, Bikbov B et al (2015) Maintenance dialysis throughout the World in Years 1990 and 2010. J Am Soc Nephrol 26(11):2621–2633

5.

Vanholder R, Lameire N, Annemans L, Van Biesen W (2016) Cost of renal replacement: how to help as many as possible while keeping expenses reasonable? Nephrol Dial Transpl 31(8):1251–1261

6.

Eckardt K, Gillespie I, Kronenberg F et al (2015) High cardiovascular event rates occur within the first weeks of starting hemodialysis. Kidney Int 88(5):1117–1125

7.

Zareba W (2015) Initiation of dialysis: trigger or cause of cardiovascular events? Kidney Int 88(5):942–944

8.

Selby NM, Lambie SH, Camici PG, Baker CS, McIntyre CW (2006) Occurrence of regional left ventricular dysfunction in patients undergoing standard and biofeedback dialysis. Am J Kidney Dis 47(5):830–841

9.

McIntyre CW, Burton JO, Selby NM et al (2008) Hemodialysis-induced cardiac dysfunction is associated with an acute reduction in global and segmental myocardial blood flow. Clin J Am Soc Nephrol 3(1):19–26

10.

Burton JO, Jefferies HJ, Selby NM, McIntyre CW (2009) Hemodialysis-induced repetitive myocardial injury results in global and segmental reduction in systolic cardiac function. Clin J Am Soc Nephrol 4(12):1925–1931

11.

McIntyre CW (2010) Haemodialysis-induced myocardial stunning in chronic kidney disease—a new aspect of cardiovascular disease. Blood Purif 292:105–110

12.

Quinn RR, Hux JE, Oliver MJ et al (2011) Selection bias explains apparent differential mortality between dialysis modalities. J Am Soc Nephrol 22(8):1534–1542

13.

Yeates K, Zhu N, Vonesh E et al (2012) Hemodialysis and peritoneal dialysis are associated with similar outcomes for end-stage renal disease treatment in Canada. Nephrol Dial Transpl 27(9):3568–3575

14.

Mehrotra R, Chiu YW, Kalantar-Zadeh K et al (2011) Similar outcomes with hemodialysis and peritoneal dialysis in patients with end-stage renal disease. Arch Intern Med 171(2):110–118

15.

Kumar VA, Sidell MA, Jones JP, Vonesh EF (2014) Survival of propensity matched incident peritoneal and hemodialysis patients in a United States health care system. Kidney Int 86(5):1016–1022

16.

Basile C, Casino FG, Kalantar-Zadeh K (2017) Is incremental hemodialysis ready to return on the scene? From empiricism to kinetic modelling. J Nephrol 30(4):521–529

17.

Kalantar-Zadeh K, Crowley ST, Beddhu S et al (2017) Renal replacement therapy and incremental hemodialysis for veterans with advanced chronic kidney disease. Semin Dial 30(3):251–261

18.

Teitelbaum I (2018) Crafting the prescription for patients starting peritoneal dialysis. Clin J Am Soc Nephrol 13(3):483–485

19.

Kalantar-Zadeh K, Kovesdy CP, Streja E et al (2017) Transition of care from pre-dialysis prelude to renal replacement therapy: the blueprints of emerging research in advanced chronic kidney disease. Nephrol Dial Transpl 32(suppl_2):ii91–ii98

20.

Wang M, Obi Y, Streja E et al (2018) Impact of residual kidney function on hemodialysis adequacy and patient survival. Nephrol Dial Transpl. https://doi.org/10.1093/ndt/gfy060

21.

Green JPHS (2011) Cochrane handbook for systematic reviews of interventions. http://www.cochrane.org/training/cochrane-handbook. Accessed 9 Apr 2016

22.

Stroup DF, Berlin JA, Morton SC et al (2000) Meta-analysis of observational studies in epidemiology: a proposal for reporting. Meta-analysis of Observational Studies in Epidemiology (MOOSE) group. JAMA 283(15):2008–2012

23.

Wells G, Shea B, O'Connell D et al (2017) The Newcastle–Ottawa Scale (NOS) for assessing the quality of non randomized studies in meta-analyses. Ottawa Health Research Institute. http://www.ohri.ca/programs/clinical_epidemiology/oxford.asp. Accessed 13 May 2017

24.

Higgins JP, Altman DG, Gøtzsche PC et al (2011) The Cochrane Collaboration's tool for assessing risk of bias in randomised trials. BMJ 343:d5928. https://doi.org/10.1136/bmj.d5928

25.

Higgins JP, Thompson SG, Deeks JJ, Altman DG (2003) Measuring inconsistency in meta-analyses. BMJ 327(7414):557–560

26.

Tobias A (1999) Assessing the influence of a single study in the meta-analysis estimate. Stata Tech Bull 8(47):15–17

27.

Van Houwelingen HC, Arends LR, Stijnen T (2002) Advanced methods in meta-analysis: multivariate approach and meta-regression. Stat Med 21(4):589–624

28.

Begg CB, Mazumdar M (1994) Operating characteristics of a rank correlation test for publication bias. Biometrics 50(4):1088–1101

29.

Fernández-Lucas M, Teruel-Briones JL, Gomis-Couto A, Villacorta-Pérez J, Quereda-Rodríguez-Navarro C (2012) Maintaining residual renal function in patients on haemodialysis: 5-year experience using a progressively increasing dialysis regimen. Nefrologia 32(6):767–776

30.

Mathew A, Obi Y, Rhee CM et al (2016) Treatment frequency and mortality among incident hemodialysis patients in the United States comparing incremental with standard and more frequent dialysis. Kidney Int 90(5):1071–1079

31.

Merino JL, Domínguez P, Bueno B, Amézquita Y, Espejo B, Paraíso V (2017) Application of a pattern of incremental haemodialysis, based on residual renal function, when starting renal replacement therapy. Nefrologia 37(1):39–46

32.

Ghahremani-Ghajar M, Rojas-Bautista V, Lau WL et al (2017) Incremental hemodialysis: the University of California Irvine experience. Semin Dial 30(3):262–269

33.

Hanson JA, Hulbert-Shearon TE, Ojo AO et al (1999) Prescription of twice-weekly hemodialysis in the USA. Am J Nephrol 19(6):625–633

34.

Stankuvienė A, Ziginskienė E, Kuzminskis V, Bumblytė IA (2010) Impact of hemodialysis dose and frequency on survival of patients on chronic hemodialysis in Lithuania during 1998–2005. Medicina (Kaunas) 46(8):516–521

35.

Lin X, Yan Y, Ni Z et al (2012) Clinical outcome of twice-weekly hemodialysis patients in shanghai. Blood Purif 33(1–3):66–72

36.

Elamin S, Abu-Aisha H (2012) Reaching target hemoglobin level and having a functioning arteriovenous fistula significantly improve one year survival in twice weekly hemodialysis. Arab J Nephrol Transpl 5(2):81–86

37.

Caria S, Cupisti A, Sau G, Bolasco P (2014) The incremental treatment of ESRD: a low-protein diet combined with weekly hemodialysis may be beneficial for selected patients. BMC Nephrol 15:172

38.

Hwang HS, Hong YA, Yoon HE et al (2016) Comparison of clinical outcome between twice-weekly and thrice-weekly hemodialysis in patients with residual kidney function. Medicine (Baltimore) 95(7):e2767

39.

Park JI, Park JT, Kim YL et al (2017) Comparison of outcomes between the incremental and thrice-weekly initiation of hemodialysis: a propensity-matched study of a prospective cohort in Korea. Nephrol Dial Transpl 32(2):355–363

40.

Obi Y, Streja E, Rhee CM et al (2016) incremental hemodialysis, residual kidney function, and mortality risk in incident dialysis patients: a cohort study. Am J Kidney Dis 68(2):256–265

41.

Lin YF, Huang JW, Wu MS et al (2009) Comparison of residual renal function in patients undergoing twice-weekly versus three-times-weekly haemodialysis. Nephrology (Carlton) 14(1):59–64

42.

Panaput T, Thinkhamrop B, Domrongkitchaiporn S et al (2014) Dialysis dose and risk factors for death among ESRD patients treated with twice-weekly hemodialysis: a prospective cohort study. Blood Purif 38(3–4):253–262

43.

Mukherjee T, Devi G, Geetha S, Anchan NJ, Sankarasubbaiyan S (2017) A comparison of practice pattern and outcome of twice-weekly and thrice-weekly hemodialysis patients. Indian J Nephrol 27(3):185–189

44.

Williams PF (1999) Timely initiation of dialysis. Am J Kidney Dis 34(3):594–595

45.

De Vecchi AF, Scalamogna A, Finazzi S, Colucci P, Ponticelli C (2000) Preliminary evaluation of incremental peritoneal dialysis in 25 patients. Perit Dial Int 20(4):412–417

46.

Neri L, Viglino G, Cappelletti A, Gandolfo C, Barbieri S (2003) Incremental dialysis with automated peritoneal dialysis. Adv Perit Dial 19:93–96

47.

Viglino G, Neri L, Barbieri S (2008) Incremental peritoneal dialysis: effects on the choice of dialysis modality, residual renal function and adequacy. Kidney Int Suppl. https://doi.org/10.1038/sj.ki.5002601

48.

Jeloka T, Sanwaria P, Chaudhari L, Periera A (2013) "Ico-Alone" single nocturnal exchange to initiate peritoneal dialysis in patients with residual renal function-Five year, single centre experience. Indian J Nephrol 23(4):276–279

49.

Sandrini M, Vizzardi V, Valerio F et al (2016) Incremental peritoneal dialysis: a 10 year single-centre experience. J Nephrol 29(6):871–879

50.

Domenici A, Comunian MC, Fazzari L et al (2011) Incremental peritoneal dialysis favourably compares with hemodialysis as a bridge to renal transplantation. Int J Nephrol 2011:204216. https://doi.org/10.4061/2011/204216

51.

Kalantar-Zadeh K, Unruh M, Zager PG et al (2014) Twice-weekly and incremental hemodialysis treatment for initiation of kidney replacement therapy. Am J Kidney Dis 64(2):181–186

52.

Morelli E, Baldi R, Barsotti G et al (1987) Combined therapy for selected chronic uremic patients: infrequent hemodialysis and nutritional management. Nephron 47(3):161–166

53.

Locatelli F, Andrulli S, Pontoriero G, Di Filippo S, Bigi MC (1994) Supplemented low-protein diet and once weekly hemodialysis. Am J Kidney Dis 24(2):192–204

54.

Penne EL, van der Weerd NC, Blankestijn PJ et al (2010) Role of residual kidney function and convective volume on change in beta2-microglobulin levels in hemodiafiltration patients. Clin J Am Soc Nephrol 5(1):80–86

55.

Fry AC, Singh DK, Chandna SM, Farrington K (2007) Relative importance of residual renal function and convection in determining beta-2-microglobulin levels in high-flux haemodialysis and on-line haemodiafiltration. Blood Purif 25(3):295–302

56.

Gerhardt T, Pöge U, Stoffel-Wagner B et al (2008) Serum levels of beta-trace protein and its association to diuresis in haemodialysis patients. Nephrol Dial Transpl 23(1):309–314

57.

Krediet RT (2006) How to preserve residual renal function in patients with chronic kidney disease and on dialysis? Nephrol Dial Transpl 21(Suppl 2):ii42–ii46

58.

Yang PY, Lin JL, Lin-Tan DT et al (2009) Residual daily urine volume association with inflammation and nutrition status in maintenance hemodialysis patients. Ren Fail 31(6):423–430

59.

Tian JP, Du FH, Cheng LT, Wang T (2009) Residual renal function and arterial stiffness mediated the blood pressure change during interdialytic weight gain in hemodialysis patients. Hemodial Int 13(4):479–486

60.

Borrelli S, Leonardis D, Minutolo R et al (2015) Epidemiology of CKD regression in patients under nephrology care. PLoS One. https://doi.org/10.1371/journal.pone.0140138.e

61.

Golper TA, Mehrotra R (2015) The intact nephron hypothesis in reverse: an argument to support incremental dialysis. Nephrol Dial Transpl 30(10):1602–1604

62.

Roggeri A, Roggeri DP, Zocchetti C, Bersani M, Conte F (2017) ReNe (Renal Lombardy Network); additional contributors from ReNe Network. Healthcare costs of the progression of chronic kidney disease and different dialysis techniques estimated through administrative database analysis. J Nephrol 30(2):263–269

63.

Bolasco P, Cupisti A, Locatelli F, Caria S, Kalantar-Zadeh K (2016) Dietary management of incremental transition to dialysis therapy: once-weekly hemodialysis combined with low-protein diet. J Ren Nutr 26(6):352–359

64.

Mathew AT, Obi Y, Rhee CM, Chou JA, Kalantar-Zadeh K (2018) Incremental dialysis for preserving residual kidney function-Does one size fit all when initiating dialysis? Semin Dial 31(4):343–352
Funding
This work was endorsed by the Italian Society of Nephrology (Gruppi di Progetto sul "Trattamento Conservativo della Insufficienza Renale Cronica" e "Dialisi Peritoneale") without any financial support.
Ethics declarations
Conflict of interest
The authors declare that they have no conflict of interest.
Ethical approval
This article does not contain any studies with human participants or animals performed by any of the authors.
Additional information
Publisher's Note
Springer Nature remains neutral with regard to jurisdictional claims in published maps and institutional affiliations.
Electronic supplementary material
Below is the link to the electronic supplementary material.
About this article
Cite this article
Garofalo, C., Borrelli, S., De Stefano, T. et al. Incremental dialysis in ESRD: systematic review and meta-analysis. J Nephrol 32, 823–836 (2019). https://doi.org/10.1007/s40620-018-00577-9
Received:

Accepted:

Published:

Issue Date:
Keywords
Incremental hemodialysis

Incremental peritoneal dialysis

Meta-analysis

Systematic review

ESRD