Control of synthetic gene networks and its applications
Abstract
Background
One of the underlying assumptions of synthetic biology is that biological processes can be engineered in a controllable way.
Results
Here we discuss this assumption as it relates to synthetic gene regulatory networks (GRNs).We first cover the theoretical basis of GRN control, then address three major areas in which control has been leveraged: engineering and analysis of network stability, temporal dynamics, and spatial aspects.
Conclusion
These areas lay a strong foundation for further expansion of control in synthetic GRNs and pave the way for future work synthesizing these disparate concepts.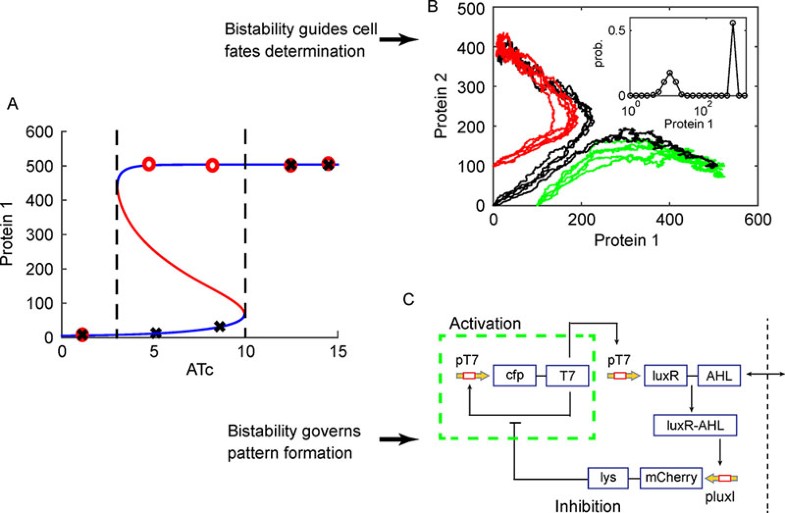 Keywords
synthetic biology 
gene regulatory networks 
modeling 
GRN control 
stochasticity 
Notes
Acknowledgements
We thank members of Xiao Wang's lab for helpful discussions and suggestions. X.W.'s lab is supported by the National Institutes of Health Grant GM106081. D. J. M. is partially supported by the Arizona State University Dean's Fellowship.
Copyright information
© Higher Education Press and Springer-Verlag GmbH 2017