Current progresses of 3D bioprinting based tissue engineering
Abstract
Background
The shortage of available organs for transplantation is the major obstacle hindering the application of regenerative medicine, and has also become the desperate problem faced by more and more patients nowadays. The recent development and application of 3D printing technique in biological research (bioprinting) has revolutionized the tissue engineering methods, and become a promising solution for tissue regeneration.
Results
In this review, we summarize the current application of bioprinting in producing tissues and organoids, and discuss the future directions and challenges of 3D bioprinting.
Conclusions
Currently, 3D bioprinting is capable to generate patient-specialized bone, cartilage, blood vascular network, hepatic unit and other simple components/tissues, yet pure cell-based functional organs are still desired.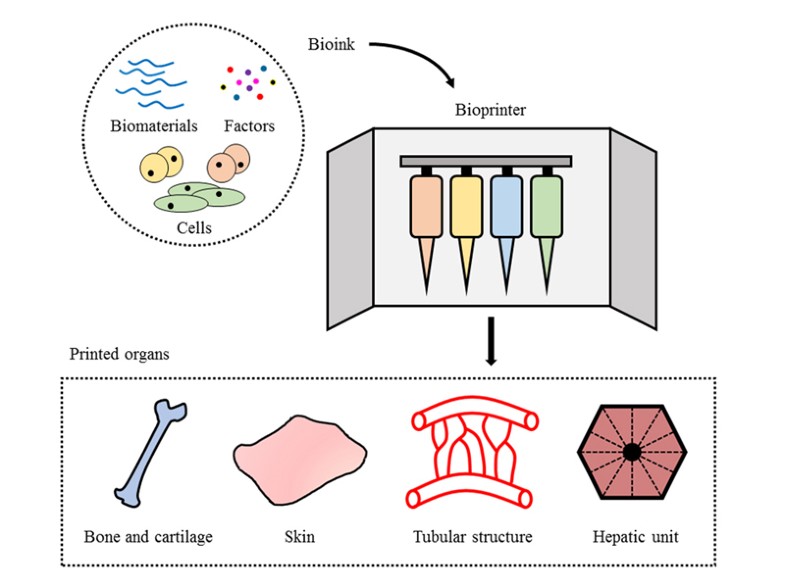 Notes
Acknowledgements
This work is supported by grants 31271349 from the National Natural Science Foundation of China, China 973 Program 2014CB964901 and CAS Strategic Priority Research Program grant XDA01020105.
Copyright information
© Higher Education Press and Springer-Verlag GmbH 2017