Abstract
Ectopia cordis (EC) is a rare malformation that occurs as an isolated lesion or as part of the pentalogy of Cantrell which is characterized by midline closure defects. This was first described by Haller et al. in 1706. EC is seen with a frequency of 5.5–7.9 per 1 million births. It has five types that are: cervical, cervico-thoracic, thoracic, thoraco-abdominal, and abdominal. Its differentiation from the pentalogy of Cantrell, first described by Cantrell in 1958, must be done well. Thoracic type has the worst prognosis and due to this poor prognosis in the postnatal period, termination may be offered to these patients as an option. In this paper, a case of an isolated thoracic-type complete EC detected in the prenatal ultrasonography of a pregnant woman referred to our clinic at the 18 weeks and 3 days of gestation is presented.
This is a preview of subscription content, log in to check access.
Access options
Buy single article
Instant access to the full article PDF.
US$ 39.95
Price includes VAT for USA
Subscribe to journal
Immediate online access to all issues from 2019. Subscription will auto renew annually.
US$ 99
This is the net price. Taxes to be calculated in checkout.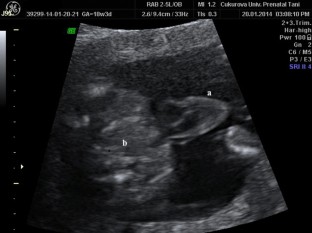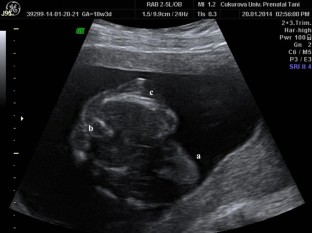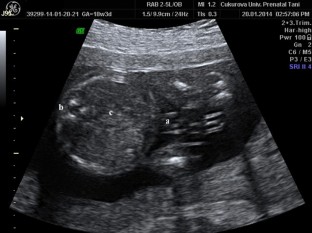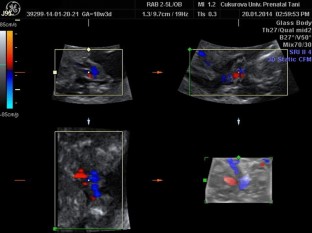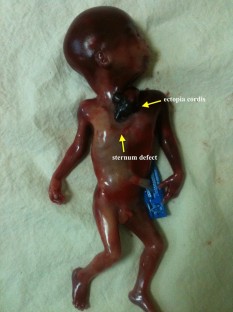 References
1.

Shad J, Budhwani K, Biswas R (2012) Thoracic ectopia cordis. BMJ case reports. bcr1120115241

2.

Türkyilmaz G, Avcı S, Sıvrıkoz T et al (2019) Prenatal diagnosis and management of ectopia cordis: varied presentation spectrum. Fetal Pediatr Pathol 38(2):127–137

3.

Cantrell JR, Haller JA, Ravitch MM (1958) A syndrome of congenital defects involving the abdominal wall, sternum, diaphragm, pericardium, and heart. Surg Gynecol Obstet 107(5):602–614

4.

Gavrilov S, Lacy E (2013) Genetic dissection of ventral folding morphogenesis in mouse: embryonic visceral endoderm-supplied BMP2 positions head and heart. Curr Opin Genet Dev 23(4):461–469

5.

Van Hoorn JH, Moonen RM, Huysentruyt CJ, van Heurn LE, Offermans JP, Mulder AT (2008) Pentalogy of Cantrell: two patients and a review to determine prognostic factors for optimal approach. Eur J Pediatr 167(1):29–35

6.

Engum SA (2008) Embryology, sternal clefts, ectopia cordis, and Cantrell's pentalogy. Semin Pediatr Surg 17(3):154–160

7.

Lampert JA, Harmaty M, Thompson EC, Sett S, Koch RM (2010) Chest wall reconstruction in thoracoabdominal ectopia cordis: using the pedicled osteomuscular latissimus dorsi composite flap. Ann Plast Surg 65(5):485–489

8.

Gabriel A, Donnelly J, Kuc A et al (2014) Ectopia cordis: a rare congenital anomaly. Clin Anat 27(8):1193–1199

9.

Atallah H, BouSaba C, Daou L, Germanos A, Kesrouani A (2018) Prenatal diagnosis of ectopia cordis in a twin fetus. Arch Gynecol Obstet 298(4):841–842

10.

Sepulveda W, Wong AE, Simonetti L, Gomez E, Dezerega V, Gutierrez J (2013) Ectopia cordis in a first-trimester sonographic screening program for aneuploidy. J Ultrasound Med 32(5):865–871

11.

Hannoun A, Usta IM, Sawaya F, Nassar AH (2011) First trimester sonographic diagnosis of ectopia cordis: a case report and review of the literature. J Matern Neonatal Med 24(6):867–869

12.

Peixoto-Filho FM, DoCima LC, Nakamura-Pereira M (2009) Prenatal diagnosis of pentalogy of Cantrell in the first trimester: is 3-dimensional sonography needed? J Clin Ultrasound 37:112–114

13.

Rea G, Sperandeo M, Di Serafino M, Vallone G, Tomà P (2019) Neonatal and pediatric thoracic ultrasonography. J Ultrasound 22(2):121–130

14.

Nicolaides KH (2011) Screening for fetal aneuploidies at 11 to 13 weeks. Prenat Diagn 31:7–15
Funding
The authors declared that this study received no financial support.
Ethics declarations
Conflict of interest
The authors declare that they have no conflicts of interest regarding the publication of this case report.
Ethical approval
All procedures performed in studies involving human participants were in accordance with the ethical standards of the institutional and/or national research committee and with the 1964 Helsinki Declaration and its later amendments or comparable ethical standards.
Informed consent
Informed consent was obtained from the patient for publication of this case report and accompanying images.
Additional information
Publisher's Note
Springer Nature remains neutral with regard to jurisdictional claims in published maps and institutional affiliations.
About this article
Cite this article
Kahveci, B., Melekoglu, R., Deger, U. et al. Prenatal diagnosis of a rare isolated thoracic-type ectopia cordis with complete form: a case report. J Ultrasound (2020). https://doi.org/10.1007/s40477-020-00496-1
Received:

Accepted:

Published:
Keywords
Ectopia cordis

Midline development defects

Pentalogy of Cantrell

Ultrasonography