Abstract
Urogenital schistosomiasis is a parasitic disease caused by S. haematobium which is endemic in tropical and sub-tropical areas but is increasingly diagnosed in temperate non-endemic countries due to migration and international travels. Early identification and treatment of the disease are fundamental to avoid associated severe sequelae such as bladder carcinoma, hydronephrosis leading to kidney failure and reproductive complications. Radiologic imaging, especially through ultrasound examination, has a fundamental role in the assessment of organ damage and follow-up after treatment. Imaging findings of urinary tract schistosomiasis are observed mainly in the ureters and bladder. The kidneys usually appear normal until a late stage of the disease.
Access options
Buy single article
Instant access to the full article PDF.
US$ 39.95
Tax calculation will be finalised during checkout.
Subscribe to journal
Immediate online access to all issues from 2019. Subscription will auto renew annually.
US$ 79
Tax calculation will be finalised during checkout.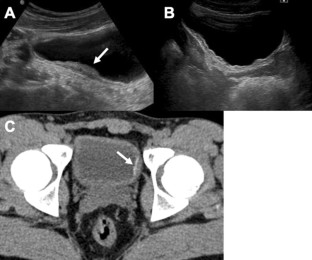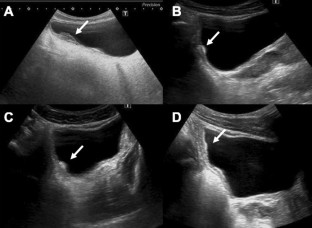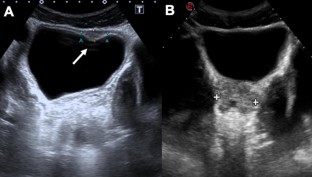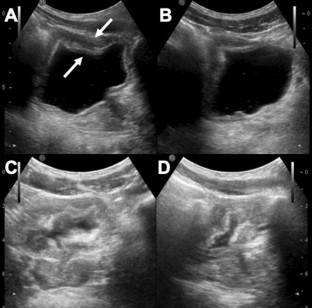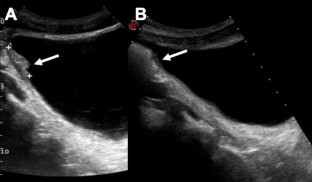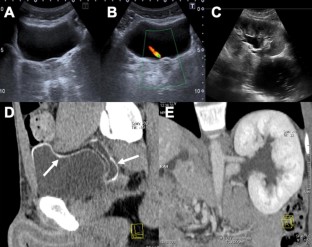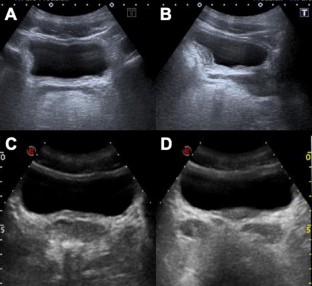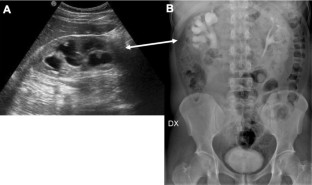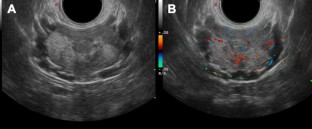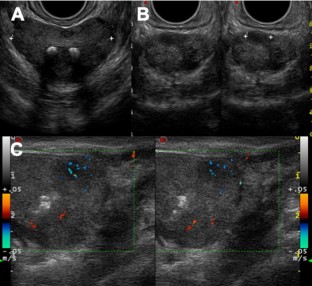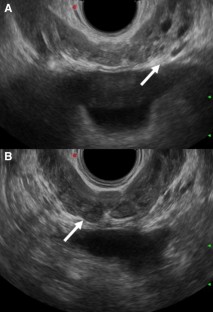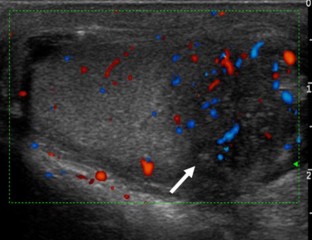 References
1.

Colley DG, Bustinduy AL, Secor WE, King CH (2014) Human schistosomiasis. Lancet 383:2253–2264

2.

Lingscheid T, Kurth F, Clerinx J, Marocco S, Trevino B, Schunk M et al (2017) Schistosomiasis in European travelers and migrants: analysis of 14 years TropNet Surveillance data. Am J Trop Med Hyg 97(2):567–574. https://doi.org/10.4269/ajtmh.17-0034

3.

Chitsulo L, Engels D, Montresor A, Savioli L (2000) The global status of schistosomiasis and its control. Acta Trop 77(1):41–51

4.

Buonfrate D, Gobbi F, Marchese V, Postiglione C, Badona-Monteiro G, Giorli G et al (2018) Extended screening for infectious diseases among newly-arrived asylum seekers from Africa and Asia, Verona province, Italy, April 2014 to June 2015. Eurosurveill. https://doi.org/10.2807/1560-7917

5.

Scarlata F, Giordano S, Romani A, Marasa L, Lipani G, Infurnari L, Titone L (2005) Urinary schistosomiasis: remarks on a case. Infez Med 13(4):259–264

6.

Barsoum RS (2003) Schistosomiasis and the kidney. Semin Nephrol 23:34–41

7.

Shebel HM, Elsayes KM, Abou El Atta HM, Elguindy YM, El-Diasty TA (2012) Genitourinary schistosomiasis: life cycle and radiologic-pathologic findings. Radiographics 32(4):1031–1046. https://doi.org/10.1148/rg.324115162

8.

Wu GY, Halim MH (2000) Schistosomiasis: progress and problems. World J Gastroenterol 6(1):12–19

9.

Corachan M (2002) Schistosomiasis and international travel. Clin Infect Dis 35(4):446–450

10.

Martínez S, Restrepo CS, Carrillo JA et al (2005) Thoracic manifestations of tropical parasitic infections: a pictorial review. Radiographics 25(1):135–155

11.

Poggensee G, Feldmeier H (2001) Female genital schistosomiasis: facts and hypotheses. Acta Trop 79(3):193–210

12.

Bichler KH, Savatovsky I, Naber KG, Bischop MC, Bjerklund-Johansen TE, Botto H et al (2006) EAU guidelines for the management of urogenital schistosomiasis. Eur Urol 49(6):998–1003

13.

Richter J, Botelho MC, Holtfreter MC, Akpata R, El Scheich T, Neumayr A et al (2016) Ultrasoundassessment of schistosomiasis. Z Gastroenterol 54(7):653–660

14.

Yong MK, Beckett CL, Leder K, Biggs BA, Torresi J, O'Brien DP (2010) Long-term follow-up of schistosomiasis serology post-treatment in Australian travelers and immigrants. J Trav Med 17(2):89–93

15.

Tilli M, Gobbi F, Rinaldi F, Testa J, Caligaris S, Magro P et al (2019) The diagnosis and treatment of urogenital schistosomiasis in Italy in a retrospective cohort of immigrants from South-Saharan Africa. Infection. https://doi.org/10.1007/s15010-019-01270-0

16.

Akpata R, Neumayr A, Holtfreter MC, Krantz I, Singh DD, Mota R et al (2015) The WHO ultrasonography protocol for assessing morbidity due to Schistosoma haematobium. Acceptance and evolution over 14 years. Syst Rev Parasitol Res 114(4):1279–1289. https://doi.org/10.1007/s00436-015-4389-z

17.

Richter J (2000) Ultrasound in Schistosomiasis. A practical guide to the standardized use of ultrasonography for the assessment of schistosomiasis-related morbidity. In: Second international workshop, October 22–26 1996, Niamey, Niger. Revised and updated. Geneva: World Health Organization

18.

Barda B, Coulibaly JT, Hatz C, Keiser J (2017) Ultrasonographic evaluation of urinary tract morbidity in school-aged and preschool-aged children infected with Schistosoma haematobium and its evolution after praziquantel treatment: a randomized controlled trial. PLoS Negl Trop Dis 11(2):e0005400

19.

King CL, Malhotra I, Mungai P, Wamachi A, Kioko J, Muchiri E, Ouma JH (2001) Schistosoma haematobium-induced urinary tract morbidity correlated with increased tumor necrosis factor -alpha and diminished interleukin-10 production. J Infect Dis 184(9):1176–1182

20.

Wamachi AN, Mayadev JS, Mungai PL, Magak PL, Ouma JH, Magambo JK et al (2004) Increased ratio of tumor necrosis factor-alpha to interleukin-10 production is associated with Schistosoma haematobium-induced urinary-tract morbidity. J Infect Dis 190(11):2020–2030

21.

Khalaf I, Shokeir A, Shalaby M (2012) Urologic complications of genitourinary schistosomiasis. World J Urol 30(1):31–38. https://doi.org/10.1007/s00345-011-0751-7

22.

Yosry A (2006) Schistosomiasis and neoplasia. Contrib Microbiol 13:81–100

23.

Watanabe K, Muhoho ND, Mutua WR, Kiliku FM, Awazawa T, Moji K, Aoki Y (2011) Assessment of voiding function in inhabitants infected with Schistosoma haematobium. J Trop Pediatr 57(4):263–268. https://doi.org/10.1093/tropej/fmq027

24.

Duarte DB, Vanderlei LA, de Azevedo Bispo RK, Pinheiro ME, da Silva Junior GB, De Francesco Daher EF (2014) Acute kidney injury in Schistosomiasis: a retrospective cohort of 60 patients in Brazil. J Parasitol 101:244–247. https://doi.org/10.1645/13-361.1

25.

Ross AG, Bartley PB, Sleigh AC, Olds GR, Li Y, Williams GM et al (2002) Schistosomiasis. N Engl J Med 346(16):1212–1220

26.

Vilana R, Corachàn M, Gascòn J, Valls E, Bru C (1997) Schistosomiasis of the male genital tract: transrectal sonographic findings. J Urol 158(4):1491–1493

27.

Kayuni S, Lampiao F, Makaula P, Juziwelo L, Lacourse EJ, Reinhard-Rupp J et al (2018) A systematic review with epidemiological update of male genital schistosomiasis (MGS): a call for integrated case across the health system in sub-Saharan Africa. Parasite Epidemiol Control 23(4):e00077. https://doi.org/10.1016/j.parepi.2018.e00077

28.

Murdoch DR (2003) Hematospermia due to schistosome infection in travelers. Clin Infect Dis 36(8):1086

29.

Soans B, Abel C (1999) Ultrasound appearance of schistosomiasis of the testis. Australas Radiol 43(3):385–387

30.

Goldsmith PC, Leslie TA, Sams V, Bryceson AD, Allason-Jones E, Dowd PM (1993) Lesions of the schistosomiasis mimicking warts on the vulva. BMJ 307:556–557

31.

Kimberly HH, Murray A, Mennicke M, Liteplo A, Lew J, Bohan JS et al (2010) Focused maternal ultrasound by midwives in rural Zambia. Ultrasound Med Biol 36:1267–1272

32.

Ben-Chetrit E, Lachish T, Mørch K, Atias D, Maguire C, Schwartz E (2014) Schistosomiasis in pregnant travelers: a case series. J Travel Med. https://doi.org/10.1111/jtm.12165
Ethics declarations
Conflict of interest
The authors declare that they have no conflict of interest.
Ethical approval
This article does not contain any studies with human participants or animals performed by any of the authors.
Additional information
Publisher's Note
Springer Nature remains neutral with regard to jurisdictional claims in published maps and institutional affiliations.
About this article
Cite this article
Cozzi, D., Bertelli, E., Savi, E. et al. Ultrasound findings in urogenital schistosomiasis: a pictorial essay. J Ultrasound 23, 195–205 (2020). https://doi.org/10.1007/s40477-019-00405-1
Received:

Accepted:

Published:

Issue Date:
Keywords
Ultrasound

Infection

Bladder

Kidney

Schistosoma