Abstract
Purpose of Review
Travel medicine practitioners often are confronted with returning travelers with dermatologic disorders that could be of infectious causes or inflammatory or allergic. Some dermatologic processes are the result of exposure to insects or acquired due to environmental exposures. There is a broad range of dermatosis of infectious and non-infectious etiologies that clinicians need to consider in the differential diagnosis of dermatosis in travelers
Recent Findings
With increasing international travel to tropical destinations, many individuals may be exposed to rickettsia (i.e., African tick bite fever, scrub typhus, or Mediterranean spotted fever), parasitic infections (i.e., cutaneous larva migrans, cutaneous leishmaniasis, African trypanosomiasis, or American trypanosomiasis), viral infections (i.e., measles or Zika virus infection), bacterial (i.e., Buruli ulcer) or ectoparasites (scabies or tungiasis), and myiasis. Cutaneous lesions provide clinical clues to the diagnosis of specific exposures during travel among returned travelers.
Summary
Dermatologic disorders represent the third most common health problem in returned travelers, after gastrointestinal and respiratory illness. Many of these conditions may pose a risk of severe complications if there is any delay in diagnosis. Therefore, clinicians caring for travelers need to become familiar with the most frequent infectious and non-infectious skin disorders in travelers.
Access options
Buy single article
Instant access to the full article PDF.
US$ 39.95
Tax calculation will be finalised during checkout.
Subscribe to journal
Immediate online access to all issues from 2019. Subscription will auto renew annually.
US$ 79
Tax calculation will be finalised during checkout.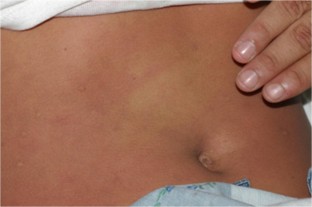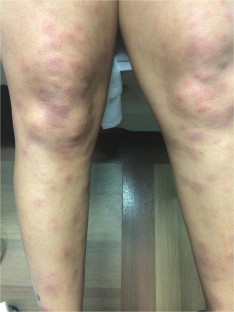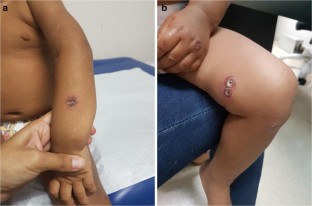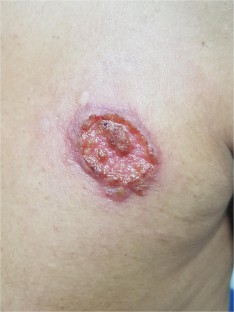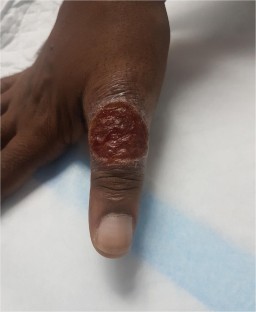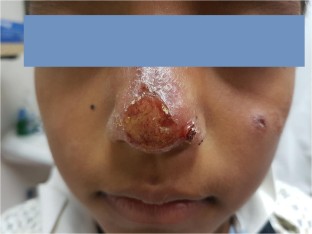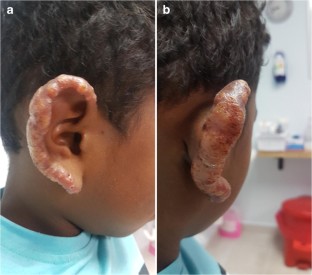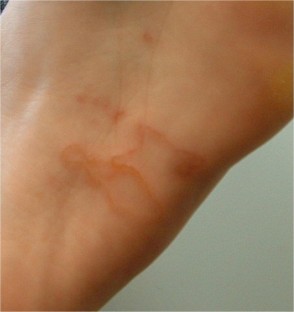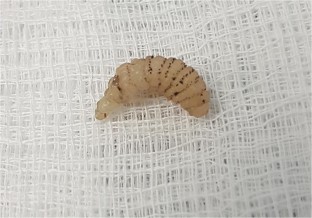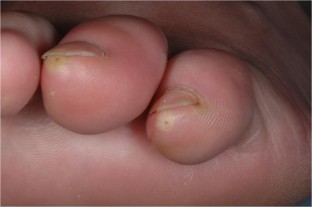 References
Papers of particular interest, published recently, have been highlighted as: • Of importance •• Of major importance
1.••

Hochedez P, Caumes E. Common skin infections in travelers. J Travel Med. 2008;15(4):252–62 This is a classic article written by dermatologist with extensive experience and expertise in travel medicine which provides a detailed description of dermatologic conditions in travelers.

2.••

Wilson ME, Chen LH. Dermatologic infectious diseases in international travelers. Curr Infect Dis Rep. 2004;6:54–62 In depth narrative review of dermatologic conditions in travelers.

3.

Francesconi F, Lupi O. Myiasis. Clin Microbiol Rev. 2012;25(1):79–105.

4.••

Reis CMS, Reis-Filho EGM. Mycetomas: an epidemiological, etiological, clinical, laboratory and therapeutic review. An Bras Dermatol. 2018;93(1):8–18 Narrative review of mycetoma and actinomycetoma.

5.•

Jensenius M, Fournier PE, Raoult D. Rickettsioses and the international traveler. Clin Infect Dis. 2004;39(10):1493–9. https://doi.org/10.1086/425365Comprehensive review of clinically relevant Rickettsial infections in travelers including African tick bite fever and Mediterranean spotted fever.

6.

Raff AB, Kroshinsky D. Cellulitis: a review. JAMA. 2016;316(3):325–37.

7.

Franco-Paredes C, Chastain DB, Allen L, Henao-Martínez AF. Overview of cutaneous mycobacterial infections. Current Tropical Medicine Reports. 2018;5(4):228–32.

8.

Horseman MA, Surani S. A comprehensive review of Vibrio vulnificus: an important cause of severe sepsis and skin and soft-tissue infection. Int J Infect Dis. 2011;15(3):e157–66.

9.

Goncalves Pessoa RB, de Oliveira WF, Marques DSC, Dos Santos Correia MT, de Carvalho E, Coelho L. The genus Aeromonas: a general approach. Microb Pathog. 2019;130:81–94.

10.

Nadelman RB. Erythema migrans. Infect Dis Clin North Am. 2015;29(2):211–39.

11.••

Malane MS, Grant-Kels JM, Feder HM Jr, Luger SW. Diagnosis of Lyme disease based on dermatologic manifestations. Ann Intern Med. 1991;114(6):490–8 This article provides the most relevant clinical description of the dermatologic manifestations of Lyme disease.

12.•

Godar DA, Laniosz V, Wetter DA. Lyme disease update for the general dermatologist. Am J Clin Dermatol. 2015;16(1):5–18 This article raised awareness of the importance of rickettsioses in international travelers.

13.

Franco-Paredes C. The growing challenge of leishmaniasis in travelers. Travel Med Infect Dis. 2014;12(6 Pt A):559–60.

14.

Center for Disease Control and Prevention (CDC). Myiasis. https://www.cdc.gov/dpdx/myiasis/index.html. Published 2020. Accessed 11/29/2020.

15.

Osorio J, Moncada L, Molano A, Valderrama S, Gualtero S, Franco-Paredes C. Role of ivermectin in the treatment of severe orbital myiasis due to Cochliomyia hominivorax. Clin Infect Dis. 2006;43(6):e57–9.

16.

Cestari TF, Pessato S, Ramos-e-Silva M. Tungiasis and myiasis. Clin Dermatol. 2007;25(2):158–64.

17.

Coates SJ, Thomas C, Chosidow O, Engelman D, Chang AY. Ectoparasites: pediculosis and tungiasis. J Am Acad Dermatol. 2020;82(3):551–69.

18.

Stevens DL, Bryant AE. Necrotizing soft-tissue infections. N Engl J Med. 2017;377(23):2253–65.

19.

Sanchez Clemente N, Ugarte-Gil CA, Solorzano N, et al. Bartonella bacilliformis: a systematic review of the literature to guide the research agenda for elimination. PLoS Negl Trop Dis. 2012;6(10):e1819.

20.

Wiersinga WJ, van der Poll T, White NJ, Day NP, Peacock SJ. Melioidosis: insights into the pathogenicity of Burkholderia pseudomallei. Nat Rev Microbiol. 2006;4(4):272–82.

21.

Tellez I, Franco-Paredes C. A woman with chronic subcutaneous swelling of the right foot associated with sinus tracts discharging yellow grains. PLoS Negl Trop Dis. 2010 Sep 28;4(9):e772.

22.

Lautenschlager S. Cutaneous manifestations of syphilis. American Journal of Clinical Dermatology. 2006;7:291–304.
Ethics declarations
Conflict of Interest
All authors declare that they have no conflict of interest.
Human and Animal Rights and Informed Consent
This article does not contain any studies with human or animal subjects performed by any of the authors.
Additional information
Publisher's Note
Springer Nature remains neutral with regard to jurisdictional claims in published maps and institutional affiliations.
This article is part of the Topical Collection on Skin and Soft Tissue Infections in Returning Travelers from the Tropics
About this article
Cite this article
Shepard, Z., Rios, M., Solis, J. et al. Common Dermatologic Conditions in Returning Travelers. Curr Trop Med Rep (2021). https://doi.org/10.1007/s40475-021-00231-8
Keywords
Dermatologic

Travelers

Myiasis

Tungiasis

Cutaneous Larva Migrans

Phytophotodermatitis

Prurigo Nodularis

Leishmaniasis