Abstract
Background
Incidental 18F-FDG uptake in the pituitary may be detected during PET examinations. We aimed to perform a systematic review and a meta-analysis about prevalence and clinical significance of this finding.
Methods
A comprehensive computer literature search, using several databases, was performed until March 2020. Pooled prevalence and rate of malignancy, including 95% confidence interval values (95% CI), were calculated on a per-examination based analysis.
Results
Five studies (180 cases of incidental 18F-FDG uptake in the pituitary) were included; most of the cases were further evaluated with MRI. The pooled prevalence of incidental 18F-FDG uptake in the pituitary was 0.33% (95% CI 0.07–0.78%). Adenomas were the most frequent lesions underlying an incidental 18F-FDG uptake in the pituitary when further evaluated with MRI (pooled prevalence: 66%; 95% CI 42–86%). The pooled rate of malignancy in cases of incidental 18F-FDG uptake further evaluated with MRI was 13% (95%CI 3–31%). Notably, a significant heterogeneity among the selected studies was found. Of note, in the available series, there were not patients with incidental 18F-FDG uptake in the pituitary treated with immunotherapy.
Conclusions
Clinicians, radiologists and nuclear medicine physicians should be aware that incidental 18F-FDG uptake in the pituitary is an infrequent finding corresponding to benign lesions in most of the cases. Nevertheless, if the patient has normal life expectancy, MRI pituitary examination should be performed to better characterize these incidental findings due to possible clinical consequences of some pituitary incidentalomas if untreated. Further well-designed studies are needed on this topic, especially in view of the increasing frequency of immunotherapy, whose side-effects can be seen by increased 18F-FDG uptake in the pituitary.
This is a preview of subscription content, log in to check access.
Access options
Buy single article
Instant access to the full article PDF.
US$ 39.95
Price includes VAT for USA
Subscribe to journal
Immediate online access to all issues from 2019. Subscription will auto renew annually.
US$ 99
This is the net price. Taxes to be calculated in checkout.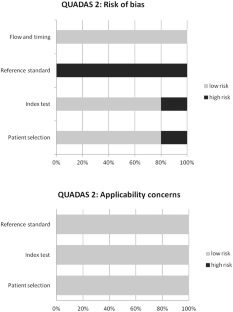 References
1.

Gounden V, Rampursat YD, Jialal I (2018) Secretory tumors of the pituitary gland: a clinical biochemistry perspective. Clin Chem Lab Med 57(2):150–164

2.

Hoang JK, Hoffman AR, González RG, Wintermark M, Glenn BJ, Pandharipande PV, Berland LL, Seidenwurm DJ (2018) Management of Incidental Pituitary Findings on CT, MRI, and 18F-Fluorodeoxyglucose PET: a White Paper of the ACR Incidental Findings Committee. J Am Coll Radiol 15(7):966–972

3.

Iglesias P, Cardona J, Díez JJ (2019) The pituitary in nuclear medicine imaging. Eur J Intern Med 68:6–12

4.

Tamburello A, Treglia G, Albano D, Bertagna F, Giovanella L (2017) Prevalence and clinical significance of focal incidental 18F-FDG uptake in different organs: an evidence-based summary. Clin Transl Imaging 5:525–532

5.

Pencharz D, Nathan M, Wagner TL (2018) Evidence-based management of incidental focal uptake of fluorodeoxyglucose on PET-CT. Br J Radiol 91(1084):20170774

6.

Sadeghi R, Treglia G (2017) Systematic reviews and meta-analyses of diagnostic studies: a practical guideline. Clin Transl Imaging 5:83–87

7.

Franceschi AM, Matthews R, Bangiyev L, Relan N, Chaudhry A, Franceschi D (2018) Added value of including entire brain on body imaging with FDG PET/MRI. AJR Am J Roentgenol 211(1):176–184

8.

Ju H, Zhou J, Pan Y, Lv J, Zhang Y (2017) Evaluation of pituitary uptake incidentally identified on 18F-FDG PET/CT scan. Oncotarget 8(33):55544–55549

9.

Goulart CR, Upadhyay S, Ditzel Filho LFS, Beer-Furlan A, Carrau RL, Prevedello LM, Prevedello DM (2017) Newly diagnosed sellar tumors in patients with cancer: a diagnostic challenge and management dilemma. World Neurosurg 106:254–265

10.

Hyun SH, Choi JY, Lee KH, Choe YS, Kim BT (2011) Incidental focal 18F-FDG uptake in the pituitary gland: clinical significance and differential diagnostic criteria. J Nucl Med 52(4):547–550

11.

Jeong SY, Lee SW, Lee HJ, Kang S, Seo JH, Chun KA, Cho IH, Won KS, Zeon SK, Ahn BC, Lee J (2010) Incidental pituitary uptake on whole-body 18F-FDG PET/CT: a multicentre study. Eur J Nucl Med Mol Imaging 37(12):2334–2343

12.

Treglia G, Sadeghi R (2013) Meta-analyses and systematic reviews on PET and PET/CT in oncology: the state of the art. Clin Transl Imaging 1:73–75

13.

Treglia G, Bertagna F, Sadeghi R, Muoio B, Giovanella L (2015) Prevalence and risk of malignancy of focal incidental uptake detected by fluorine-18-fluorodeoxyglucose positron emission tomography in the parotid gland: a meta-analysis. Eur Arch Otorhinolaryngol 272(12):3617–3626

14.

Bertagna F, Sadeghi R, Giovanella L, Treglia G (2014) Incidental uptake of 18F-fluorodeoxyglucose in the prostate gland. Systematic review and meta- analysis on prevalence and risk of malignancy. Nuklearmedizin 53(6):249–258

15.

Treglia G, Taralli S, Salsano M, Muoio B, Sadeghi R, Giovanella L (2014) Prevalence and malignancy risk of focal colorectal incidental uptake detected by (18)F-FDG-PET or PET/CT: a meta-analysis. Radiol Oncol 48(2):99–104

16.

Bertagna F, Treglia G, Orlando E, Dognini L, Giovanella L, Sadeghi R, Giubbini R (2014) Prevalence and clinical significance of incidental F18-FDG breast uptake: a systematic review and meta-analysis. Jpn J Radiol 32(2):59–68

17.

Treglia G, Bertagna F, Sadeghi R, Verburg FA, Ceriani L, Giovanella L (2013) Focal thyroid incidental uptake detected by 18F-fluorodeoxyglucose positron emission tomography. Meta-analysis on prevalence and malignancy risk. Nuklearmedizin 52(4):130–136

18.

Freda PU, Beckers AM, Katznelson L, Molitch ME, Montori VM, Post KD, Vance ML, Endocrine Society (2011) Pituitary incidentaloma: an endocrine society clinical practice guideline. J Clin Endocrinol Metab. 96(4):894–904

19.

Meyer M, Allenbach G, Nicod Lalonde M, Schaefer N, Prior JO, Gnesin S (2020) Increased 18F-FDG signal recovery from small physiological structures in digital PET/CT and application to the pituitary gland. Sci Rep 10(1):368

20.

Wang J, Foley M, Kuker R (2020) Pituitary Adenoma on 18F-Fluciclovine PET/CT. Clin Nucl Med 45(1):e65–e66

21.

Albano D, Bosio G, Bertagna F (2018) Incidental pituitary adenoma detected by 18F-FDG PET/CT and 18F-choline PET/CT in the same patient. Rev Esp Med Nucl Imagen Mol 37(4):250–252

22.

Ginet M, Cuny T, Schmitt E, Marie PY, Verger A (2017) 18F-FDOPA PET Imaging in Prolactinoma. Clin Nucl Med 42(8):e383–e384

23.

Maffione AM, Mandoliti G, Pasini F, Colletti PM, Rubello D (2016) Pituitary non- functioning adenoma disclosed at 18F-choline PET/CT to investigate a prostate cancer relapse. Clin Nucl Med 41(10):e460–e461

24.

Currie GM, Trifunovic M, Kiat H, Saunders C, Chung D, Ong YY, Wilkinson M, Witte K, Magnussen J (2014) Pituitary incidentaloma found on O-(2-18F-fluoroethyl)-l-tyrosine PET. J Nucl Med Technol 42(3):218–222
Ethics declarations
Conflict of interest
The authors declare that they have no financial or non-financial competing interests.
Ethical approval
This article does not contain any studies with human participants or animals performed by any of the authors.
Disclosure
The authors declare no conflict of interest relevant to this article.
Additional information
Publisher's Note
Springer Nature remains neutral with regard to jurisdictional claims in published maps and institutional affiliations.
About this article
Cite this article
Signore, G., Meyer, M., Albano, D. et al. Prevalence and clinical significance of incidental 18F-FDG uptake in the pituitary. Clin Transl Imaging (2020). https://doi.org/10.1007/s40336-020-00375-z
Received:

Accepted:

Published:
Keywords
Pituitary

FDG

Positron emission tomography

PET

Incidental

Meta-analysis