Abstract
Introduction
Social media is recognized as a new source of patient perspectives and data on adverse events (AEs) in pharmacovigilance (PV). Questions remain about how social media data can supplement routine PV surveillance.
Objectives
The objectives of this pilot were to determine whether analysis of social media data could identify (1) new signals, (2) known signals from routine PV, (3) known signals sooner, and (4) specific issues (i.e., quality issues and patient perspectives). Also of interest was to determine the quantity of 'posts with resemblance to AEs' (proto-AEs) and the types and characteristics of products that would benefit from social media analysis.
Methods
AbbVie conducted a study using 26 months of retrospectively collected social media data from Epidemico, Inc., a third-party vendor, for six products. Posts were classified, interpreted, de-identified, and filtered before analysis.
Results
Analysis of social media data did not identify new or previously identified safety signals. The use of traditional PV methods to analyze social media data was unsuccessful. However, analysis of social media data did provide insights into medication tolerability, adherence, quality of life, and patient perspectives but not into device and product quality issues. The quantity of proto-AEs and new information gleaned from social media posts was small.
Conclusion
The results suggest that, for selected products, social media data analysis cannot identify new safety signals. However, social media can provide unique insight into the patient perspective. Assessment was limited by numerous factors, such as data acquisition, language, and demographics. Further research is necessary to determine the best uses of social media data to augment traditional PV surveillance.
This is a preview of subscription content,
to check access.
Access this article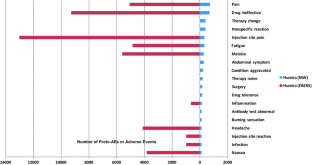 Notes
The full listing of patient forums for each product is included in the electronic supplementary material.

In October 2015, Facebook data were withdrawn after changes to its API restricting access to public data to all third parties.
References
Powell GE, Seifert HA, Reblin T, Burstein PJ, Blowers J, Menius JA, et al. Social media listening for routine post-marketing safety surveillance. Drug Saf. 2016;39(5):443–54. doi:10.1007/s40264-015-0385-6.

Lardon J, Abdellaoui R, Bellet F, Asfari H, Souvignet J, Texier N, et al. adverse drug reaction identification and extraction in social media: a scoping review. J Med Internet Res. 2015;17(7):e171. doi:10.2196/jmir.4304.

Freifeld CC, Brownstein JS, Menone CM, Bao W, Filice R, Kass-Hout T, et al. Digital drug safety surveillance: monitoring pharmaceutical products in Twitter. Drug Saf. 2014;37(5):343–50. doi:10.1007/s40264-014-0155-x.

Carbonell P, Mayer MA, Bravo A. Exploring brand-name drug mentions on Twitter for pharmacovigilance. Stud Health Technol Inform. 2015;210:55–9. doi:10.3233/978-1-61499-512-8-55.

Golder S, Norman G, Loke YK. Systematic review on the prevalence, frequency and comparative value of adverse events data in social media. Br J Clin Pharmacol. 2015;80(4):878–88. doi:10.1111/bcp.12746.

Leaman R, Wojtulewicz L, Sullivan R, Skariah A, Yang J, Gonzalez G, editors. Towards internet-age pharmacovigilance: extracting adverse drug reactions from user posts to health-related social networks. In: Proceedings of the workshop on biomedical natural language processing; 2010 July 15; Uppsala, Sweden: Association for Computational Linguistics.

Sarker A, Ginn R, Nikfarjam A, O'Connor K, Smith K, Jayaraman S, et al. Utilizing social media data for pharmacovigilance: a review. J Biomed Inform. 2015;54:202–12. doi:10.1016/j.jbi.2015.02.004.

O'Connor K, Pimpalkhute P, Nikfarjam A, Ginn R, Smith K, Gonzalez G, editors. Pharmacovigilance on twitter? Mining tweets for adverse drug reactions. In: AMIA Annual Symposium; 2014.

Liu X, Chen H. A research framework for pharmacovigilance in health social media: identification and evaluation of patient adverse drug event reports. J Biomed Inform. 2015;58:268–79. doi:10.1016/j.jbi.2015.10.011.

Brownstein JS, Freifeld CC, Madoff LC. Digital disease detection–harnessing the web for public health surveillance. N Engl J Med. 2009;360(21):2153–7. doi:10.1056/NEJMp0900702.

Chowell G, Nishiura H. Transmission dynamics and control of Ebola virus disease (EVD): a review. BMC Med. 2014;12:196. doi:10.1186/s12916-014-0196-0.

Wu H, Fang H, Stanhope SJ. Exploiting online discussions to discover unrecognized drug side effects. Methods Inf Med. 2013;52(2):152–9. doi:10.3414/ME12-02-0004.

Harpaz R, Callahan A, Tamang S, Low Y, Odgers D, Finlayson S, et al. Text mining for adverse drug events: the promise, challenges, and state of the art. Drug Saf. 2014;37(10):777–90. doi:10.1007/s40264-014-0218-z.

Coloma P, Becker B, Sturkenboom M, van Mulligen E, Kors J. What can social media networks contribute to medicines safety surveillance? Pharmacoepidemiol Drug Saf. 2015; 24(Suppl. 1):467–8 [abstract 818].

Pages A, Palosse L, Guitton E, Lacroix I, Damase-Michel C, Herxheimer A, et al. PharmacoCyberVigilance: new tool to improve adverse drug detection? J Biomed Inform. 2015;54:202–12.

Weber J. Epidemiology of adverse reactions to nonsteroidal anti-inflammatory drugs. Adv Inflamm Res. 1984;6:1–7.

Robinson G. A statistical approach to the spam problem. Linux J. 2003;107:3.
Acknowledgements
Epidemico Inc., and staff provided access to data and training but did not influence the data analysis, results, conclusions, or content of this manuscript. Epidemico Inc. had an opportunity to review drafts of this manuscript. The authors acknowledge the following groups within AbbVie that supported the review of the social media data and tool used in this analysis: Medical Safety Operations, Medical Safety Assessment, Medical Safety Evaluation, Epidemiology, Contact Center, Aggregate Safety, Safety Technology Solutions, and Data Management. Contractual medical writing support was provided by Mia DeFino, MS, PharmaStart, LLC, Northbrook, IL, USA. Her role was to organize the work by providing an outline to the multiple authors (each contributing to specific sections), compile the various drafts to allow for ease of review by all authors and edit and finalize the supportive tables.
Ethics declarations
Funding
AbbVie Inc. paid for access to data through the Epidemico Inc. platform, including time from Epidemico Inc. staff to train AbbVie personnel on data review. Mia DeFino, MS, received compensation for medical writing support.
Conflict of interest
Mondira Bhattacharya, Scott Snyder, Murray Malin, Melissa M. Truffa, Sandy Marinic, Rachel Engelmann, and Ritu R. Raheja are employees of AbbVie Inc. and are shareholders of AbbVie stock.
Ethical standards
Internal authorship standards were followed in that only individuals who contributed to the design and conduct and analysis of the research were co-authors of the manuscript. Data were de-identified (Sect. 2.1).
Electronic supplementary material
Below is the link to the electronic supplementary material.
About this article
Cite this article
Bhattacharya, M., Snyder, S., Malin, M. et al. Using Social Media Data in Routine Pharmacovigilance: A Pilot Study to Identify Safety Signals and Patient Perspectives. Pharm Med 31, 167–174 (2017). https://doi.org/10.1007/s40290-017-0186-6
Published:

Issue Date:

DOI: https://doi.org/10.1007/s40290-017-0186-6
Keywords