Abstract
Copper nanowire (CuNW) has been considered as one of the most promising materials to replace ITO for transparent electrode (TE). However, the loose connections and oxidation problem limited its practical usage. Herein, we introduced a facile and simple electrodeposition method to solve these problems, which can effectively join the stacked NWs together and improve the oxidation resistance. After electrodeposition of Ag layer, the sheet resistance decreased to 13.8 Ohm/sq. at a transmittance of 90.5%. Thanks to the forming of firm joints, the relative resistance kept stable after 1000 times cyclic bending. Compared with pristine TE that the electrical conductivity increased 10 times under the atmosphere ambient, the electrical conductivity nearly unchanged after electrodepositing Ag layer under the same condition. The peaks of copper oxides are not observed in the XPS spectrum, proving the Ag layer prevents the contact between CuNWs and oxygen element. At last, a flexible and transparent heater was fabricated based on these advantages, which can produce uniform heating under a low input voltage.
We're sorry, something doesn't seem to be working properly.
Please try refreshing the page. If that doesn't work, please contact support so we can address the problem.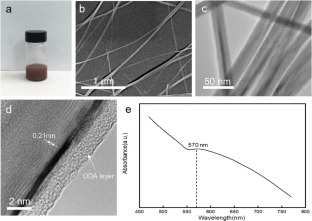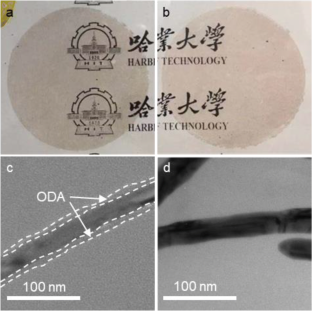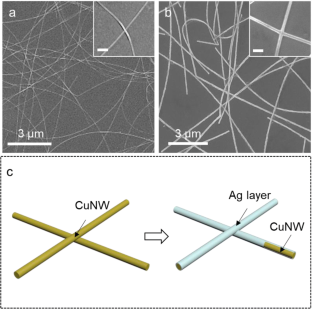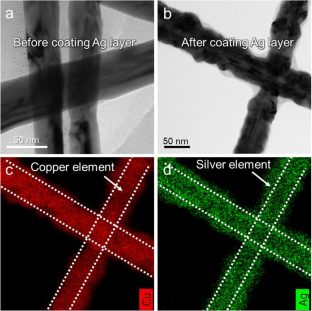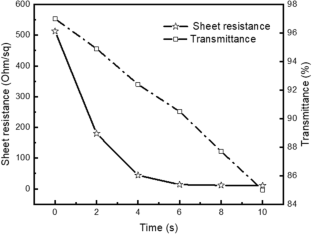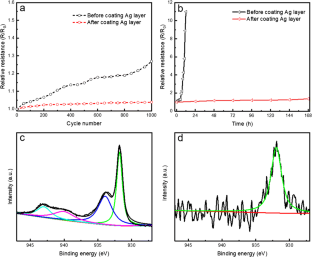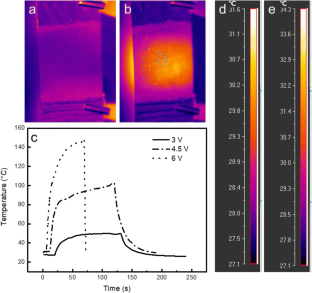 Acknowledgments
The authors are grateful for financial supports from the NSAF (Grant No. U1730107) and China Postdoctoral Science Foundation (Grant No. 2019 M660073).
Ethics declarations
Conflict of interest
There are no conflicts of interest to declare.
Additional information
Publisher's note
Springer Nature remains neutral with regard to jurisdictional claims in published maps and institutional affiliations.
Recommended for publication by Commission VII - Microjoining and Nanojoining
About this article
Cite this article
Zhang, H., Wang, S., Hang, C. et al. Joining of copper nanowires by electrodepositing silver layer for high-performance transparent electrode. Weld World (2021). https://doi.org/10.1007/s40194-021-01066-7
Received:

Accepted:

Published:
Keywords
Copper nanowires

Nano joining

Electrodeposition

Transparent electrode