Abstract
Purpose of Review
This study is aimed at describing and evaluating physical activity interventions in individuals that have undergone hip or knee joint replacement due to osteoarthritis.
Recent Findings
A total of 11,873 studies were screened. Seven studies with 627 participants, aged 50 to 85 years, met the review criteria. There are five randomised control trial, one longitudinal quasi-experimental study with a control group, and one pre-/post-test study with control group. Interventions included health coaching, a walking programme, a behavioural change intervention, and an alpine skiing intervention delivered between 6 and 24 weeks. Two studies reported change in physical activity using patient activity diaries and five used objective accelerometer data. All studies showed an increase in time spent being physically active in the intervention groups. One study also reported an increase in vitality.
Summary
Few studies have investigated physical activity interventions after hip or knee joint replacement, and evidence for the effectiveness of physical activity interventions post-replacement is low. High-quality studies are needed in this area to explore the potential benefits presented within this review.
This is a preview of subscription content, log in to check access.
Access options
Buy single article
Instant access to the full article PDF.
US$ 39.95
Price includes VAT for USA
Subscribe to journal
Immediate online access to all issues from 2019. Subscription will auto renew annually.
US$ 99
This is the net price. Taxes to be calculated in checkout.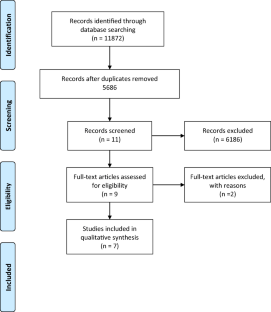 References
Papers of particular interest, published recently, have been highlighted as: • Of importance •• Of major importance
1.

Carr AJ, Robertsson O, Graves S, Price AJ, Arden NK, Judge A, et al. Knee replacement. Lancet. 2012;379(9823):1331–40. https://doi.org/10.1016/S0140-6736(11)60752-6.

2.

Felson DT, Lawrence RC, Hochberg MC, McAlindon T, Dieppe PA, Minor MA, et al. Osteoarthritis: new insights. Part 2: treatment approaches. Ann Intern Med. 2000;133(9):726–37. https://doi.org/10.7326/0003-4819-133-9-200011070-00015.

3.

National Joint Registry. Joint replacement statistics [online] 2014. Available from: http://www.njrcentre.org.uk/njrcentre/Patients/Jointreplacementstatistics/tabid/99/Default.aspx. [Accessed 09 August, 2016.]

4.

Culliford D, Maskell J, Judge A, Cooper C, Prieto-Alhambra D, Arden NK, et al. Future projections of total hip and knee arthroplasty in the UK: results from the UK Clinical Practice Research Datalink. Osteoarthr Cartil. 2015;23(4):594–600. https://doi.org/10.1016/j.joca.2014.12.022.

5.

March LM, Cross MJ, Lapsley H, Brnabic AJM, Tribe KL, Bachmeier CJM, et al. Outcomes after hip or knee replacement surgery for osteoarthritis. A prospective cohort study comparing patients' quality of life before and after surgery with age-related population norms. Med J Aust. 1999;171(5):235–8.

6.

Bourne RB, Chesworth BM, Davis AM, Mahomed NN, Charron KD. Patient satisfaction after total knee arthroplasty: who is satisfied and who is not? Clin Orthop Relat Res. 2010;468(1):57–63. https://doi.org/10.1007/s11999-009-1119-9.

7.

Hamilton DF, Lane JV, Gaston P, Patton JT, MacDonald D, Simpson AHRW, et al. What determines patient satisfaction with surgery? A prospective cohort study of 4709 patients following total joint replacement. BMJ Open. 2013;3(4):e002525. https://doi.org/10.1136/bmjopen-2012-002525.

8.

Lützner C, Beyer F, Kirschner S, Lützner J. How much improvement in patient activity can be expected after TKA? Orthopedics. 2016;39(3):S18–23. https://doi.org/10.3928/01477447-20160509-15.

9.•

Paxton RJ, Melanson EL, Stevens-Lapsley JE, Christiansen CL. Physical activity after total knee arthroplasty: a critical review. World J Orthop. 2015;6(8):614–22. https://doi.org/10.5312/wjo.v6.i8.614This review gives an overview into the whole issues with post-knee replacement including variability in the outcomes measures used to measure physical activity post-knee repalcement.

10.•

Kahn TL, Schwarzkopf R. Does total knee arthroplasty affect physical activity levels? Data from the osteoarthritis initiative. J Arthroplast. 2015;30(9):1521–5. https://doi.org/10.1016/j.arth.2015.03.016This decribes the degree people are not meeting the physical activity guidleines post-joint replacment.

11.

Smith TO, Latham S, Maskrey V, Blyth A. Patients' perceptions of physical activity before and after joint replacement: a systematic review with meta-ethnographic analysis. Postgrad Med J. 2015;91(1079):483–91. https://doi.org/10.1136/postgradmedj-2015-133507.

12.

Kuster MS. Exercise recommendations after total joint replacement. Sports Med. 2002;32(7):433–45.

13.

Warburton DE, Nicol CW, Bredin SS. Health benefits of physical activity: the evidence. Can Med Assoc J. 2006;174:801–9. https://doi.org/10.1503/cmaj.051351.

14.

Kluzek S, Sanchez-Santos MT, Leyland KM, Judge A, Spector TD, Hart D, et al. Painful knee but not hand osteoarthritis is an independent predictor of mortality over 23 years follow-up of a population-based cohort of middle-aged women. Ann Rheum Dis. 2015;75:1749–56. https://doi.org/10.1136/annrheumdis-2015-208056.

15.•

Buchan DS, Ollis S, Thomas NE, Baker JS. Physical activity behaviour: an overview of current and emergent theoretical practices. J Obes. 2012;2012:11. https://doi.org/10.1155/2012/546459This review summarises behavioural change models and highlited the need for physical activity interventions to be guided by these models.

16.

Müller AM, Khoo S. Non-face-to-face physical activity interventions in older adults: a systematic review. Int J Behav Nutr Phys Act. 2014;11(1):1–12. https://doi.org/10.1186/1479-5868-11-35.

17.

Williamson W, Kluzek S, Roberts N, Richards J, Arden N, Leeson P, et al. Behavioural physical activity interventions in participants with lower-limb osteoarthritis: a systematic review with meta-analysis. BMJ Open. 2015;5(8):e007642. https://doi.org/10.1136/bmjopen-2015-007642.

18.

Moher D, Liberati A, Tetzlaff J, Altman DG. Preferred reporting items for systematic reviews and meta-analyses: the PRISMA statement. Ann Intern Med. 2009;151(4):264–9. https://doi.org/10.7326/0003-4819-151-4-200908180-00135.

19.

Baker PRA, Francis DP, Soares J, Weightman AL, Foster C. Community wide interventions for increasing physical activity. Cochrane Database System Rev. 2015. https://doi.org/10.1002/14651858.CD008366.pub2.

20.

World Health Organisation. Review of best practice in interventions to promote physical activity in developing countries. Switzerland: WHO Press; 2008.

21.

Freak-Poli RL, Cumpston M, Peeters A, Clemes SA. Workplace pedometer interventions for increasing physical activity. Cochrane Database System Rev. 2013. https://doi.org/10.1002/14651858.CD009209.pub2.

22.

Cochrane Public Health Group. Data extraction and assessment template 2011. Cochrane Libr.

23.

The Joanna Briggs Institute. Joanna Briggs Institute reviewers' manual. The Joanna Briggs Institute Adelaide; 2014.

24.

Higgins JPT, Green S. Cochrane handbook for systematic reviews of interventions: Wiley Online Library; 2008.

25.

Li Z, Jiang L, Lin J. The effect of education for daily physical activity level recovery of osteoarthritis patients after total knee arthroplasty. A prospective randomized controlled clinical trial using accelerometry. Osteoarthr Cartil. 2015;23:A373. https://doi.org/10.1016/j.joca.2015.02.686.

26.

Frost KL. Influence of a motivational exercise counseling intervention on rehabilitation outcomes in individuals with arthritis who received total hip replacement. Dissertation Abstracts Int: Section B: The Sciences and Engineering. 2005;65(7-B):3424.

27.

Kline PW, Melanson EL, Sullivan WJ, Blatchford PJ, Miller MJ, Stevens-Lapsley JE, et al. Improving physical activity through adjunct telerehabilitation following total knee arthroplasty: randomized controlled trial protocol. Phys Ther. 2019;99(1):37–45.

28.

Christiansen MB, Thoma LM, Master H, Schmitt LA, Pohlig R, White DK. A physical therapist–administered physical activity intervention after total knee replacement: protocol for a randomized controlled trial. Phys Ther. 2018;98(7):578–84.

29.

Morishima Y, Mizushima T, Yamauchi K, Morikawa M, Masuki S, Nose H. Effects of home-based interval walking training on thigh muscle strength and aerobic capacity in female total hip arthroplasty patients: a randomized, controlled pilot study. PLoS One. 2014;9(9):e108690. https://doi.org/10.1371/journal.pone.0108690.

30.

Paxton RJ, Forster JE, Miller MJ, Gerron KL, Stevens-Lapsley JE, Christiansen CL. A feasibility study for improved physical activity after total knee arthroplasty. J Aging Phys Act. 2018;26(1):7–13.

31.

Van der Walt N, Salmon LJ, Gooden B, Lyons MC, O'Sullivan M, Martina K, et al. Feedback from activity trackers improves daily step count after knee and hip arthroplasty: a randomized controlled trial. J Arthroplast. 2018;33(11):3422–8.

32.•

Hoorntje A, Witjes S, Kuijer PPF, Bussmann JB, Horemans HL, Kerkhoffs GM, et al. Does activity-based rehabilitation with goal attainment scaling increase physical activity among younger knee arthroplasty patients? Results from the randomized controlled ACTION trial. J Arthroplast. 2020;35(3):706–11 A study that objectively quantify physical activity post-repalcement following physical activity intervention.

33.

Losina E, Collins JE, Deshpande BR, Smith SR, Michl GL, Usiskin IM, et al. Financial incentives and health coaching to improve physical activity following total knee replacement: a randomized controlled trial. Arthritis Care Res. 2018;70(5):732–40.

34.

Harnirattisai T, Johnson RA. Effectiveness of a behavioural change intervention in Thai elders after knee replacement. Nurs Res. 2005;54(2):97–107.

35.

Würth S, Finkenzeller T, Pötzelsberger B, Müller E, Amesberger G. Alpine Skiing With total knee ArthroPlasty (ASWAP): physical activity, knee function, pain, exertion, and well-being. Scand J Med Sci Sports. 2015;25(S2):74–81. https://doi.org/10.1111/sms.12489.

36.

Lee PH, Macfarlane DJ, Lam TH, Stewart SM. Validity of the international physical activity questionnaire short form (IPAQ-SF): a systematic review. Int J Behav Nutr Phys Act. 2011;8(1):115.

37.

Ware JE Jr, Sherbourne CD. The MOS 36-item short-form health survey (SF-36): I. Conceptual framework and item selection. Med Care. 1992;30:473–83.

38.

Allender S, Cowburn G, FOSTER C. Understanding participation in sport and physical activity among children and adults: a review of qualitative studies. Health Educ Res. 2006;21(6):826–35.

39.

Cavill N, Roberts K, Rutter H. Standard evaluation framework for physical activity interventions. Nat Obes Observervatory. 2012.

40.

Quinn L, Trubey R, Gobat N, Dawes H, Edwards RT, Jones C, et al. Development and delivery of a physical activity intervention for people with Huntington disease: facilitating translation to clinical practice. J Neurol Physical Ther. 2016;40(2):71–80.

41.

Richards J, Hillsdon M, Thorogood M, Foster C. Face-to-face interventions for promoting physical activity. The Cochrane database of systematic reviews. Chichester: John Wiley and Sons, Ltd; 2013. p. Cd010392.

42.

Strath SJ, Kaminsky LA, Ainsworth BE, Ekelund U, Freedson PS, Gary RA, et al. Guide to the assessment of physical activity: clinical and research applications. Circulation. 2013;128(20):2259–79.

43.

Ainsworth BE, Caspersen CJ, Matthews CE, Mâsse LC, Baranowski T, Zhu W. Recommendations to improve the accuracy of estimates of physical activity derived from self report. J Phys Act Health. 2012;9(0 1):S76–84.

44.

Troiano RP, McClain JJ, Brychta RJ, Chen KY. Evolution of accelerometer methods for physical activity research. Br J Sports Med. 2014;48(13):1019–23. https://doi.org/10.1136/bjsports-2014-093546.

45.

Jarrett J, Woodcock J, Griffiths UK, Chalabi Z, Edwards P, Roberts I, et al. Effect of increasing active travel in urban England and Wales on costs to the National Health Service. Lancet. 2012;379(9832):2198–205. https://doi.org/10.1016/s0140-6736(12)60766-1.

46.

Morikawa M, Okazaki K, Masuki S, Kamijo Y, Yamazaki T, Gen-no H, et al. Physical fitness and indices of lifestyle-related diseases before and after interval walking training in middle-aged and older males and females. Br J Sports Med. 2011;45(3):216–24.

47.

Okazaki K, Yazawa D, Goto M, Kamijo YI, Furihata M, Gen-no H, et al. Effects of macronutrient intake on thigh muscle mass during home-based walking training in middle-aged and older women. Scand J Med Sci Sports. 2013;23(5):286–92. https://doi.org/10.1111/sms.12076.

48.

Lalande S, Okazaki K, Yamazaki T, Nose H, Joyner MJ, Johnson BD. Effects of interval walking on physical fitness in middle-aged individuals. J Prim Care Community Health. 2010;1(2):104–10. https://doi.org/10.1177/2150131910363598.

49.

Broekhuizen K, de Gelder J, Wijsman AC, Wijsman WL, Westendorp GJR, Verhagen E, et al. An internet-based physical activity intervention to improve quality of life of inactive older adults: a randomized controlled trial. J Med Internet Res. 2016;18(4):74. https://doi.org/10.2196/jmir.4335.

50.

Bauman S, Williams D, Petruccelli D, Elliott W, de Beer J. Physical activity after total joint replacement: a cross-sectional survey. Clin J Sport Med. 2007;17(2):104–8. https://doi.org/10.1097/JSM.0b013e3180379b6a.

51.

Button KS, Ioannidis JPA, Mokrysz C, Nosek BA, Flint J, Robinson ESJ, et al. Power failure: why small sample size undermines the reliability of neuroscience. Nat Rev Neurosci. 2013;14(5):365–76. https://doi.org/10.1038/nrn3475.

52.

Marcus BH, Dubbert PM, Forsyth LH, McKenzie TL, Stone EJ, Dunn AL, et al. Physical activity behavior change: issues in adoption and maintenance. Health Psychol. 2000;19(1 Suppl):32–41.
Ethics declarations
Conflict of Interest
The authors declare that they have no conflicts of interest.
Human and Animal Rights and Informed Consent
This article does not contain any studies with human or animal subjects performed by any of the authors.
Additional information
Publisher's Note
Springer Nature remains neutral with regard to jurisdictional claims in published maps and institutional affiliations.
About this article
Cite this article
Ishaku, T., Min, S. & Hall, M. Physical Activity Interventions After Hip or Knee Joint Replacement: a Systematic Review. Curr Phys Med Rehabil Rep (2020). https://doi.org/10.1007/s40141-020-00275-3
Keywords
Physical activity

Exercise

Hip replacement

Knee replacement

Systematic review