Abstract
The present investigation aims to develop a solid acid-type heterogeneous catalyst for the hydrolysis of biomass using coconut shell, an inexpensive and easily available material, as yet unexplored in this field. Catalyst characterization by scanning electron micrography, X-ray diffraction, FTIR spectroscopy and nitrogen adsorption has been carried out. Pretreated sawdust from Acacia nilotica heartwood and microcrystalline cellulose were hydrolyzed in aqueous medium using the developed catalyst. Maximum sugar yields of 91% and 93% were obtained on hydrolysis of pretreated sawdust and microcrystalline cellulose, respectively. The principal hydrolysis product was glucose with a selectivity of 98%. These results highlight the potential of the developed catalyst for use in industrial biomass saccharification.
This is a preview of subscription content, log in to check access.
Access options
Buy single article
Instant access to the full article PDF.
US$ 39.95
Price includes VAT for USA
Subscribe to journal
Immediate online access to all issues from 2019. Subscription will auto renew annually.
US$ 99
This is the net price. Taxes to be calculated in checkout.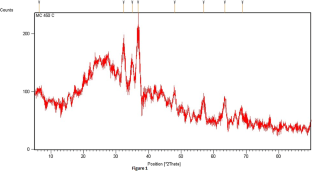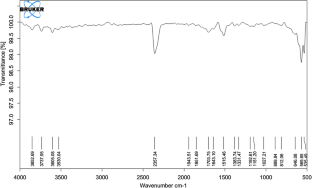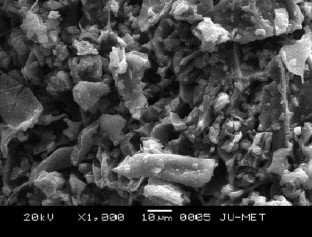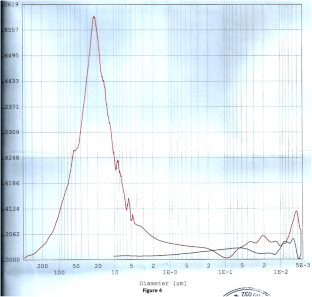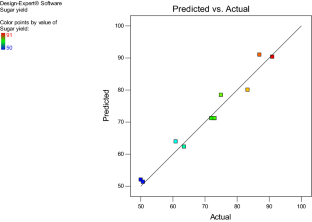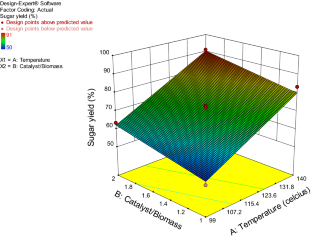 Abbreviations
t:

Reaction temperature (°C)

c/b:

Catalyst/biomass ratio
References
1.

S. Bhattacharya, S. Dutta, S. Datta, C. Bhattacharjee, J. Inst. Eng. India Ser. E 93(1), 37 (2012)

2.

Z. Zhang, Z.K. Zhao, Carbohydr. Res. 344, 2069 (2009)

3.

H. Cai, C. Li, A. Wang, G. Xu, T. Zhang, Appl. Catal. B 123–124, 333 (2012)

4.

A. Takagaki, C. Tagusagawa, K. Domen, Chem. Commun. 42, 5363 (2008)

5.

H. Kobayashi, T. Komanoya, K. Hara, A. Fukuoka, ChemSusChem 3, 440 (2010)

6.

R. Rinaldi, R. Palkovits, F. Schüth, Agnew. Chem. Int. Ed. 47, 8047 (2008)

7.

S. Kim, A. Dwiatmoko, J.W. Choi, Y. Suh, D.J. Suh, M. Oh, Bioresour. Technol. 101, 8273 (2010)

8.

J. Hegner, K.C. Pereira, B. DeBoef, L.B. Lucht, Tetrahedron Lett. 51, 2356 (2010)

9.

S. Saganuma, K. Nakajima, M. Kitano, D. Yamaguchi, H. Kato, S. Hayashi, M. Hara, J. Am. Chem. Soc. 130, 12787 (2008)

10.

M. Kitano, K. Arai, A. Kodama, T. Kousaka, K. Nakajima, S. Hayashi, M. Hara, Catal. Lett. 131, 242 (2009)

11.

K. Shimizu, H. Furukawa, N. Kobayashi, Y. Itaya, A. Satsuma, Green Chem. 11, 1627 (2009)

12.

J. Tian, J. Wang, S. Zhao, C. Jiang, X. Jhang, X. Wang, Cellulose 17, 587 (2010)

13.

S. Van de Vyver, L. Peng, J. Geboers, H. Schepers, F. de Clippel, C.J. Gommes, B. Goderis, P.A. Jacobs, B.F. Sels, Green Chem. 12, 1560 (2010)

14.

D. Lai, L. Deng, J. Li, B. Liao, Q. Guo, Y. Fu, ChemSusChem 4, 55 (2011)

15.

A. Vu, R. Wickramasinghe, X. Qian, Ind. Eng. Chem. Res. 57, 4514 (2018)

16.

Y.B. Huang, Y. Fu, Green Chem. 15, 1095 (2013)

17.

M. Goswami, S. Meena, S. Navatha, K.N. Prasanna Rani, A. Pandey, R.K. Sukumaran, R.B.N. Prasad, B.L.A. Prabhavathi Devi, Biores. Technol. 188, 99 (2015)

18.

X. Li, F. Shu, C. He, S. Liu, N. Leksawasdi, Q. Wang, W. Qi, MdA Alam, Z. Yuan, Y. Gao, RSC Adv. 8, 10922 (2018)

19.

Y. Jiang, X. Li, X. Wang, L. Meng, H. Wang, G. Peng, X. Wang, X. Mu, Green Chem. 14, 2162 (2012)

20.

W. Namchot, N. Panyacharay, W. Jonglertjunya, C. Sakdaronnarong, Fuel 116, 608 (2014)

21.

A. Mallick, S.N. Ash, D.K. Mahapatra, J. Inst. Eng. India Ser. E 97(1), 39 (2016)

22.

R. Child, S. Ramanathan, J. Am. Chem. Soc. 60(6), 1506 (1938)

23.

D. Lee, Molecules 18, 8168 (2013)

24.

G.I. Miller, Anal. Chem. 31(3), 426 (1959)

25.

W. Qi, S.P. Zhang, Q.L. Xu, Z.W. Ren, Y.J. Yan, Chin. J. Process Eng. 8(6), 1132 (2008)

26.

Y.J. Liou, W.J. Huang, J. Mater. Sci. Technol. 29(5), 406 (2013)

27.

P.D. Cara, M. Pagliaro, A. Bmekawy, D.R. Brown, P. Verschuren, N.R. Shiju, G. Rothenberg, Catal. Sci. Technol 3, 2057 (2013)
Acknowledgements
The authors express their heartfelt thanks to the laboratory assistants of the Department of Chemical Engineering, University of Calcutta, India, for their cooperation in carrying out the work. The authors also gratefully thank the SEM section of the Department of Metallurgical Engineering and Material Science, Jadavpur University, India, for their cooperation. The authors would also like to thank the Department of Polymer Science and Technology, University of Calcutta, for providing the facilities for XRD and FTIR. Last, but not the least, the authors would like to thank the authorities of the University of Calcutta, for providing the financial support for this research work.
Additional information
Publisher's Note
Springer Nature remains neutral with regard to jurisdictional claims in published maps and institutional affiliations.
About this article
Cite this article
Mallick, A., Mukhopadhyay, M. & Ash, S. Synthesis, Characterization and Performance Evaluation of a Solid Acid Catalyst Prepared from Coconut Shell for Hydrolyzing Pretreated Acacia nilotica Heartwood. J. Inst. Eng. India Ser. E 101, 69–76 (2020). https://doi.org/10.1007/s40034-019-00153-1
Received:

Accepted:

Published:

Issue Date:
Keywords
Lignocellulosic biomass

Biomass saccharification

Sulfonated activated carbon

Response surface analysis