Abstract
Detecting presence of proteins in a given sample is an essential part of diagnostics. The use of the avidin–biotin interaction is becoming an increasingly common method for the detection of proteins. Among avidin group, Streptavidin forms strongest non-covalent biological interaction with biotin. Therefore, it is stable in wide range of temperatures and exhibits similar binding as antigen–antibody binding. The strong interaction has led to a large number of diagnostic applications using Streptavidin–Biotin technology. Permittivity of Biotin–Streptavidin combination shows a frequency dependency in several dispersion regions like regions. Traditional and standard biological testing use immunoassay technology (ELISA) method use chemicals, and molecules which modifies or destroy properties of sensing bio molecule are cumbersome (several reaction steps) and time consuming. We present design and development of the Bio Sensors using RF. On the other-hand, application of conventional electronic devices which are available commercially to optical signals is a current day challenge. As the output of these devices is bipolar it is difficult to apply to optical signals which are always positive or zero. Hence, developing devices with binary output is of great importance. It would be very interesting to design and develop all-optical devices using ring lasers for communication and computing applications. The design and modeling of various all-optical devices such as Gyroscope and Modulators has been proposed.
This is a preview of subscription content, log in to check access.
Access options
Buy single article
Instant access to the full article PDF.
US$ 39.95
Price includes VAT for USA
Subscribe to journal
Immediate online access to all issues from 2019. Subscription will auto renew annually.
US$ 99
This is the net price. Taxes to be calculated in checkout.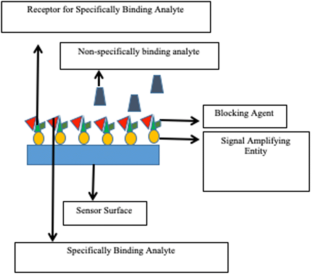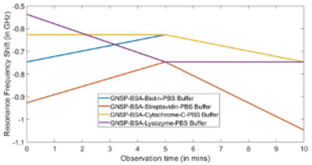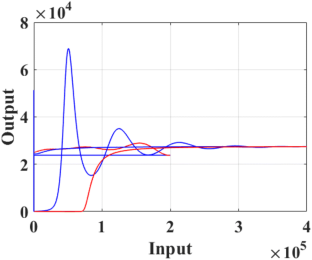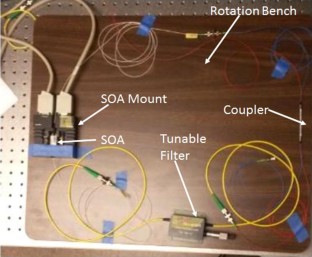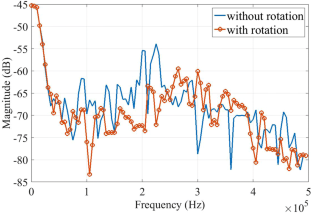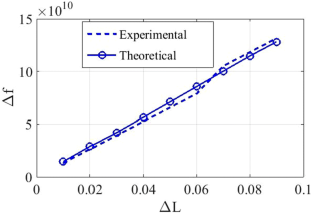 References
1.

Lantis J II, Carr K, Grabowy R, Connolly R, Schwaitzberg S (1998) Microwave applications in clinical medicine. Surg Endosc 12:170176

2.

Ocera A, Dionigi M, Fratticcioli E, Sorrentino R (2006) A novel technique for complex permittivity measurement based on a planar four-port device. IEEE Trans Microw Theory Tech 54(6):25682575

3.

Reddy AAK, Azeemuddin S, Sayeh MR (2016) A CMOS proteretic bistable device. In: Proceedings of the IEEE annual India conference (INDICON)

4.

Syed A, Sayeh M (2008) Design and simulation of all-optical Schmitt trigger using semiconductor ring lasers. In: Photonics-2008: international conference on fiber optics and photonics, December 13–17. IIT Delhi, India

5.

Sayeh MR, Siahmakoun A (2005) All optical binary delta-sigma modulator. In: International society for optics and photonics

6.

Azeemuddin S, Sayeh MR (2011) Effect of various parameters on working of all-optical Schmitt trigger. Opt Int J Light Electron Opt 122:1935–1938

7.

Syed A, Sayeh MR (2012) All-optical delta sigma modulator employing semiconductor ring lasers, specialty optical fibers. Optical Society of America, Washington

8.

Roland J, Agrawal G (1981) Optical gyroscopes. Opt Laser Technol 13(5):239244

9.

Faucheux M, Fayoux D, Roland J (1988) The ring laser gyro. J Opt 19(3):101

10.

Killpatrick J (1967) The laser gyro. IEEE Spectr 4(10):4455

11.

Aronowitz F (1999) Fundamentals of the ring laser gyro. In: Optical gyros and their application, RTO AGARDograph, vol 339, chap 3 (1999)

12.

Louldanov D (1999) Laser and fiber-optic gyros: the status and tendencies of development. In: 6th Saint Petersburg international conference on integrated navigation systems

13.

Porwal P, Syed A, Bhimalapuram P, Sau TK (2017) Design of RF sensor for simultaneous detection of complex permeability and permittivity of unknown sample. Prog Electromag Res C 79:159–173

14.

Khandelwal A, Hossein Y, Syed A, Sayeh MR, Nayak J (2017) Effects of gain medium parameters on the sensitivity of semiconductor ring laser gyroscope. Opt Commun 398:18–23

15.

Khandelwal A, Syed A, Nayak J (2017) Mathematical model of semiconductor fiber ring laser gyroscope. J Opt 46(1):8–15

16.

Khandelwal A, Syed A, Nayak J (2016) Performance evaluation of integrated semiconductor ring laser gyroscope. J Lightw Technol 35(99):3555–3561

17.

Vasu P, Syed A (2016) Comparison of the effects of 60nm and 96nm thick patterned permalloy thin films on the performance of on-chip spiral inductors. J Magn Magn Mater 419:245–248

18.

Khandelwal A, Syed A, Nayak J (2016) Limits imposed by nonlinear coupling on rotation sensitivity of semiconductor ring laser gyroscope. J Appl Opt 55(19):5187–5191

19.

Heil T, Fischer I, Elsäßer W (1999) Influence of amplitude-phase coupling on the dynamics of semiconductor lasers subject to optical feedback. Phys Rev A 60(1):634–641. https://doi.org/10.1103/PhysRevA.60.634
About this article
Cite this article
Azeemuddin, S. Radio frequency biosensing and all-optical devices. CSIT (2020). https://doi.org/10.1007/s40012-020-00294-4
Received:

Accepted:

Published:
Keywords