Abstract
Plagiomnium insigne (Mitt.) T. J. Kop. known as Badge moss has been reported for the first time from Asia (Gulmarg, India). It was earlier known from North America (California, Canada and USA). The species is characterized by its dioicous sexuality, elliptical leaves with small ± pitted isodiametric cells and more number of two-celled teeth on leaf margin.
Access options
Buy single article
Instant access to the full article PDF.
US$ 39.95
Tax calculation will be finalised during checkout.
Subscribe to journal
Immediate online access to all issues from 2019. Subscription will auto renew annually.
US$ 79
Tax calculation will be finalised during checkout.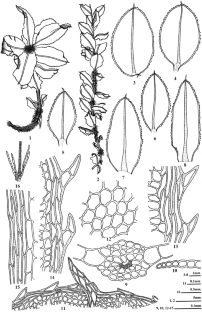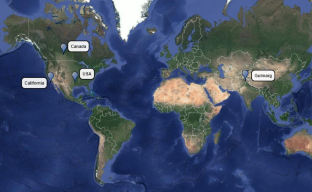 References
1.

Koponen T (2019) On the hypothesis of dioicous-monoicous species pairs in the Mniaceae (Bryophyta); morphology, sexual condition and distribution. Acta Mus Siles Sci Natur 68:67–81

2.

Koponen T (1968) Generic revision of Mniaceae Mitt. (Bryophyta). Ann Bot Fennici 5:117–151

3.

Koponen T, Sun Y (2017) Priliminary study on Phylogenetic position and delimitation of the ciliate arthrodontous genera of the moss family Mniaceae. J Bryol 39:23–38

4.

Ochyra R, Bednarek-Ochyra H, Plášek V (2017) Proposal to conserve the name Plagiomnium against Orthomnion and Orthomniopsis (Bryophyta: Mniaceae). Taxon 66(5):1218–1220

5.

Gangulee HC (1974–1978) Mosses of Eastern India and Adjacent Regions, vol. 2. Books and Allied Limited, Kolkata

6.

Chopra RS (1975) Taxonomy of Indian mosses. CSIR Publications, New Delhi

7.

Lal J (2005) A checklist of Indian Mosses. Bishen Singh Mahendra Pal Singh, Dehradun

8.

Dandotiya D, Govindapyari H, Suman S, Uniyal PL (2011) Checklist of bryophytes of India. Arch Bryol 88:1–126

9.

Kaur A, Rao A, Kapila S, Kumar SS (2015) Taxonomical studies of Genus Mnium from District Budgam (J&K) India. Int J Sci Res 4(3):1651–1658

10.

Alam A (2013) Moss flora of Western Himalayas, India-An updated checklist. Arch Bryol 168:1–28

11.

Nair MC, Rajesh KP, Madhusoodanan PV (2005) Bryophytes of Wayanad in western ghats. Malabar Natural History Society (MNHS), Kerala

12.

Subramaniam D (2008) Mosses of Tamil Nadu. Bishen Singh Mahendra Pal Singh, Dehradun

13.

Daniel AED (2010) Checklist of the bryophytes of Tamil Nadu, India. Arch Bryol 65:1–117

14.

Daniels AED, Daniel P (2013) The Bryoflora of the Southernmost Western Ghats. Bishen Singh Mahendra Pal Singh, Dehradun, India, India

15.

Koponen T (1971) A monograph of Plagiomnium sect. Rosulata (Mniaceae). Ann Bot Fennici 8:305–367

16.

Koponen T (1974) A guide to the Mniaceae in Canada. Lindbergia 2:160–184
Acknowledgements
The authors are thankful to the Director, CSIR-National Botanical Research Institute, Lucknow for encouragement and providing the facilities.
Additional information
Publisher's Note
Springer Nature remains neutral with regard to jurisdictional claims in published maps and institutional affiliations.
About this article
Cite this article
Omar, I., Asthana, G. & Asthana, A.K. Plagiomnium insigne (Mitt.) T. J. Kop. (Mniaceae): New to Asian Bryoflora. Natl. Acad. Sci. Lett. 44, 71–74 (2021). https://doi.org/10.1007/s40009-020-00961-9
Received:

Revised:

Accepted:

Published:

Issue Date:
Keywords
Plagiomnium insigne

Badge moss

Asia