Abstract
Colon targeted pulsatile drug delivery system of naproxen microcrystals (NMs) was developed using pulsincap technique in order to match release of drug with circadian rhythm of the clinical symptoms of rheumatoid arthritis. NMs were prepared by anti-solvent precipitation method using various solubilizers, viz, sodium lauryl sulfate (SLS), hydroxy propyl methyl cellulose (HPMC K4M), polyvinylpyrrolidone (PVP K-30) and polyethylene glycol (PEG 6000) in order to enhance solubility of drug. Solubility analysis revealed SLS and HPMC K4M as suitable solubilizers for improving solubility of drug. Thus, NMs embedded with same solubilizers at 0.01% w/w were subjected for further evaluation. Particle size, surface morphology, degree of crystallinity and purity were determined for NMs. Pulsincap formulations were prepared by incorporating granulates of NMs inside formaldehyde treated body of hard gelatin capsules which were plugged using HPMC K15M at various concentrations. Drug release studies were performed in simulated gastric, intestinal and colonic fluid for 2, 4 and 2.5 h respectively in a successive manner. In vitro release data revealed that a capsule containing 35 mg of HPMC K15M exhibited complete drug release after lag time of 6 h. HPMC K4M as superior solubility enhancer for naproxen in multi-particulate microcrystals was also revealed from release studies.
This is a preview of subscription content, log in to check access.
Access options
Buy single article
Instant access to the full article PDF.
US$ 39.95
Price includes VAT for USA
Subscribe to journal
Immediate online access to all issues from 2019. Subscription will auto renew annually.
US$ 99
This is the net price. Taxes to be calculated in checkout.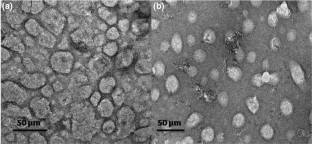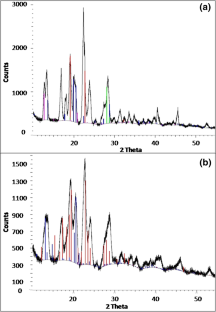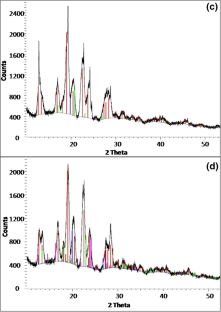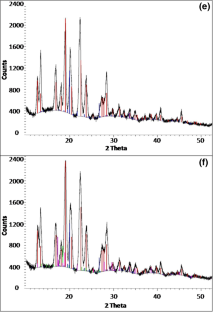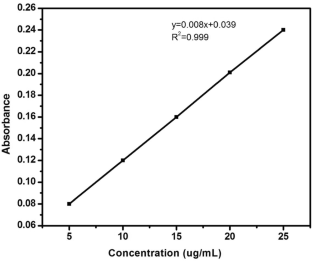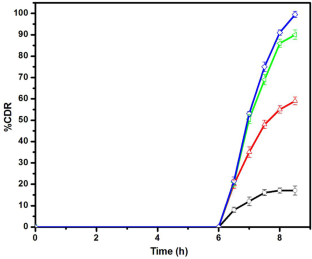 References
Arora S, Ali J, Ahuja A, Baboota S, Qureshi J (2006) Pulsatile drug delivery systems: an approach for controlled drug delivery. Indian J Pharm Sci 68(3):295–300

Bai JPF (1998) inventor; Bioadvances Llc, assignee, 1998 Nov 24. Pulsatile drug delivery system. United States patent US 5840329

Bajpai S, Bajpai M, Dengre R (2003) Chemically treated hard gelatin capsules for colon-targeted drug delivery: a novel approach. J Appl Polym Sci 89(8):2277–2282

Bowers DE, Dyer HR, Fosdick WM, Keller KE, Rosenberg AL, Sussman P, Vancil ME (1975) Naproxen in rheumatoid arthritis: a controlled trial. Ann Intern Med 83(4):470–475

Braun RJ, Parrott EL (1972) Influence of Viscosity and Solubilization on Dissolution Rate. J Pharm Sci 61(2):175–178

Bussemer T, Otto I, Bodmeier R (2001) Pulsatile drug-delivery systems. Crit Rev Ther Drug Carrier Syst 18(5):433–458

Cheetham NW, Tao L (1998) Variation in crystalline type with amylose content in maize starch granules: an X-ray powder diffraction study. Carbohydr Polym 36(4):277–284

Cho E, Cho W, Cha KH, Park J, Kim MS, Kim JS, Park JH, Hwang SJ (2010) Enhanced dissolution of megestrol acetate microcrystals prepared by antisolvent precipitation process using hydrophilic additives. Int J Pharm 396(1):91–98

Dash S, Murthy PN, Nath L, Chowdhury P (2010) Kinetic modeling on drug release from controlled drug delivery systems. Acta Pol Pharm 67(3):217–223

Garg T, Chanana A, Sharma G (2012) Pulsatile drug delivery systems: pulsincap system. IOSR J Pharm 2:338–339

Ghebremeskel AN, Vemavarapu C, Lodaya M (2007) Use of surfactants as plasticizers in preparing solid dispersions of poorly soluble API: selection of polymer–surfactant combinations using solubility parameters and testing the processability. Int J Pharm 328(2):119–129

Goldstein JI, Newbury DE, Michael JR, Ritchie NW, Scott JHJ, Joy DC (2017) Scanning electron microscopy and X-ray microanalysis. Springer, New York

Hadi MA, Rao NR, Rao AS (2016) Formulation and evaluation of ileo-colonic targeted matrix-mini-tablets of Naproxen for chronotherapeutic treatment of rheumatoid arthritis. Saudi Pharm J 24(1):64–73

Higuchi T, Connors A (1965) Phase-solubility techniques. Adv Anal Chem Instrum 4:117–210

Hörter D, Dressman J (2001) Influence of physicochemical properties on dissolution of drugs in the gastrointestinal tract1. Adv Drug Deliv Rev 46(1–3):75–87

Jagdale SC, Phule PS, Chavan GJ (2014) Formulation and evaluation of modified pulsincap drug delivery system of rizatriptan benzoate. Int J Pharm Sci 6(5):48–52

Jain SK, Awasthi A, Jain NK, Agrawal GP (2005) Calcium silicate based microspheres of repaglinide for gastroretentive floating drug delivery: Preparation and in vitro characterization. J Control Release 107(2):300–309

Jain D, Raturi R, Jain V, Bansal P, Singh R (2011) Recent technologies in pulsatile drug delivery systems. Biomatter 1(1):57–65

Jinno JI, Kamada N, Miyake M, Yamada K, Mukai T, Odomi M, Toguchi H, Liversidge GG, Higaki K, Kimura T (2006) Effect of particle size reduction on dissolution and oral absorption of a poorly water-soluble drug, cilostazol, in beagle dogs. J Control Release 111(1):56–64

Kim KT (2010) Engineered surfaces for the study and control of nucleation of organic molecular crystals. Illinois Institute of Technology, Illinois

Kocbek P, Baumgartner S, Kristl J (2006) Preparation and evaluation of nanosuspensions for enhancing the dissolution of poorly soluble drugs. Int J Pharm 312(1):179–186

Krögel I, Bodmeier R (1998) Pulsatile drug release from an insoluble capsule body controlled by an erodible plug. Pharm Res 15(3):474–481

Li X-S, Wang J-X, Shen Z-G, Zhang P-Y, Chen J-F, Yun J (2007) Preparation of uniform prednisolone microcrystals by a controlled microprecipitation method. Int J Pharm 342(1–2):26–32

Lichtenberger L, Romero J, Moore J (2009) Naproxen-PC: a GI safe and highly effective anti-inflammatory. Inflammopharmacology 17(1):1–5

Lonare AA, Patel SR (2013) Antisolvent crystallization of poorly water soluble drugs. Int J Chem Engg App 4(5):337–341

Mastiholimath VS, Dandagi PM, Jain SS, Gadad AP, Kulkarni AR (2007) Time and pH dependent colon specific, pulsatile delivery of theophylline for nocturnal asthma. Int J Pharm 328(1):49–56

Mathew AP, Oksman K, Sain M (2005) Mechanical properties of biodegradable composites from poly lactic acid (PLA) and microcrystalline cellulose (MCC). J Appl Polym Sci 97(5):2014–2025

Nagabandi VR, Tadikonda R, Jayaveera K (2011) Formulation development and evaluation of liquisolid systems to improve the dissolution rate of naproxen. J Pharm Research 4(10):3667–3672

Ofner CM, Zhang YE, Jobeck VC, Bowman BJ (2001) Crosslinking studies in gelatin capsules treated with formaldehyde and in capsules exposed to elevated temperature and humidity. J Pharm Sci 90(1):79–88

Parmar RD, Parikh RK, Vidyasagar G, Patel DV, Patel CJ, Patel BD (2009) Pulsatile drug delivery systems: an overview. Int J Pharm Sci Nano 2(3):605–614

Rasenack NH, Hartenhauer H, Muller BW (2003) Microcrystals for dissolution rate enhancement of poorly water-soluble drugs. Int J Pharm 254(2):137–145

Rasenack NH, Steckel H, Muller BW (2004) Preparation of microcrystals by in situ micronization. Powder Technol 143:291–296

Reddy KR, Mutalik S, Reddy S (2003) Once-daily sustained-release matrix tablets of nicorandil: formulation and in vitro evaluation. AAPS Pharm Sci Tech 4(4):480–488

Sadecka J, Čakrt M, Hercegová A, Polonský J, Skačáni I (2001) Determination of ibuprofen and naproxen in tablets. J Pharm Biomed Anal 25(5):881–891

Serajuddin A (1999) Solid dispersion of poorly water-soluble drugs: Early promises, subsequent problems, and recent breakthroughs. J Pharm Sci 88(10):1058–1066

Serajuddin AT (2007) Salt formation to improve drug solubility. Adv Drug Deliv Rev 59(7):603–616

Shoaib MH, Tazeen J, Merchant HA, Yousuf RI (2006) Evaluation of drug release kinetics from ibuprofen matrix tablets using HPMC. Pak J Pharm Sci 19(2):119–124

Sievens-Figueroa L, Bhakay A, Jerez-Rozo JI, Pandya N, Romañach RJ, Michniak-Kohn B, Iqbal Z, Bilgili E, Davé RN (2012) Preparation and characterization of hydroxypropyl methyl cellulose films containing stable BCS Class II drug nanoparticles for pharmaceutical applications. Int J Pharm 423(2):496–508

Straub RH, Cutolo M (2007) Circadian rhythms in rheumatoid arthritis: implications for pathophysiology and therapeutic management. Arthritis Rheumatol 56(2):399–408

Swetha G (2014) Formulation and evaluation of naproxen pulsatile tablets for chronomodulated drug delivery using core in cup method. Int J Pharm Chem Biol Sci 4(4):867–873

Tang B, Cheng G, Gu JC, Xu CH (2008) Development of solid self-emulsifying drug delivery systems: preparation techniques and dosage forms. Drug Discov Today 13(13):606–612

Tiong N, Elkordy AA (2009) Effects of liquisolid formulations on dissolution of naproxen. Eur J Pharm Biopharm 73(3):373–384

Zimmermann A, Millqvist-Fureby A, Elema MR, Hansen T, Mullertz A, Hovgaard L (2009) Adsorption of pharmaceutical excipients onto microcrystals of siramesine hydrochloride: effects on physicochemical properties. Eur J Pharm Biopharm 71(1):109–116
Acknowledgements
The authors gratefully acknowledge Department of Pharmacy, Kathmandu University, Dhulikhel, Nepal for providing laboratory facilities. The authors are also thankful to Asian Pharmaceuticals Pvt. Ltd., Q.Med Formulations Pvt. Ltd. and Curex Pharmaceuticals Pvt. Ltd. for providing gift sample. The authors are also heartily thankful to National Academy of Science and Technology, Satdobato, Lalitpur, Nepal for conducting XRPD studies and Lab 102 Western Laboratory, Department of Materials and Metallurgical Engineering, Indian Institute of technology, Kalyanpur, UP, India for conducting SEM studies. This article does not contain any studies with human and animal subjects performed by any of the authors.
Ethics declarations
Conflict of interest
The authors have no conflict of interest with the contents of this article.
About this article
Cite this article
Thapaliya, R., Shrestha, K., Sharma, A. et al. Physicochemical characterization of naproxen microcrystals for colon specific pulsatile drug delivery designed using pulsincap technique. J. Pharm. Investig. 49, 553–564 (2019). https://doi.org/10.1007/s40005-019-00425-3
Received:

Accepted:

Published:

Issue Date:
Keywords
Anti-solvent precipitation

Chrono-therapeutic

Microcrystals

Pulsincap

Rheumatoid arthritis