Access options
Buy single article
Instant access to the full article PDF.
US$ 39.95
Tax calculation will be finalised during checkout.
Subscribe to journal
Immediate online access to all issues from 2019. Subscription will auto renew annually.
US$ 99
Tax calculation will be finalised during checkout.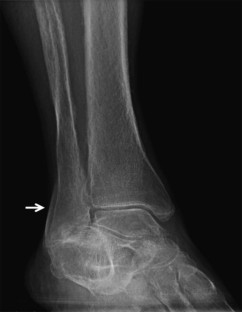 References
1.

Wermers RA, Cooper K, Razonable RR, et al. Fluoride excess and periostitis in transplant patients receiving long-term voriconazole therapy. Clin Infect Dis. 2011;52:604–11.

2.

Bucknor MD, Gross AJ, Link TM. Voriconazole-induced periostitis in two post-transplant patients. J Radiol Case Rep. 2013;7:10.

3.

Johnson LB, Kauffman CA. Voriconazole: a new triazole antifungal agent. Clin Infect Dis. 2003;36:630–7.

4.

Barajas MR, McCullough KB, Merten JA, et al. Correlation of pain and fluoride concentration in allogeneic hematopoietic stem cell transplant recipients on voriconazole. Biol Blood Marrow Transpl. 2016;22:579–83.

5.

Moon WJ, Scheller EL, Suneja A, et al. Plasma fluoride level as a predictor of voriconazole-induced periostitis in patients with skeletal pain. Clin Infect Dis. 2014;59:1237–45.

6.

Gerber B, Guggenberger R, Fasler D, et al. Reversible skeletal disease and high fluoride serum levels in hematologic patients receiving voriconazole. Blood. 2012;120(12):2390–4.

7.

Levine MT, Chandrasekar PH. Adverse effects of voriconazole: over a decade of use. Clin Transpl. 2016;30:1377–86.
Ethics declarations
Conflict of interest
All authors declare no competing interests.
Additional information
The original version of this article was revised: The spelling of Yara Skaff's name was incorrect. The corrected author list is given above.
About this article
Cite this article
Malek, A.E., Skaff, Y. & Mulanovich, V.E. Voriconazole-induced periostitis in stem cell transplant patient. Infection 48, 809–810 (2020). https://doi.org/10.1007/s15010-020-01445-0
Received:

Accepted:

Published:

Issue Date:
Keywords
Voriconazole

Periostitis

Stem cell transplant