Zusammenfassung
Ein neues Gerät für die LED-Photobiomodulation wird vorgestellt. Vorläufige Ergebnisse der regionalen zerebralen Sauerstoffsättigung und der Thermografie werden vor, während und nach der Stimulation gezeigt. Diese Verfahren bieten neue Wege, um die biologischen Wirkungen einer möglichen innovativen therapeutischen Methode zu quantifizieren. Weitere Messungen sind jedoch unbedingt erforderlich.
Summary
A new piece of equipment for LED brain photobiomodulation is introduced. Preliminary results from regional cerebral oxygen saturation and from thermography are shown before, during and after stimulation. These procedures offer new ways to quantify the biological effects of a possible innovative therapeutic method. However further measurements are absolutely necessary.
This is a preview of subscription content, log in to check access.
Access options
Buy single article
Instant access to the full article PDF.
US$ 39.95
Price includes VAT for USA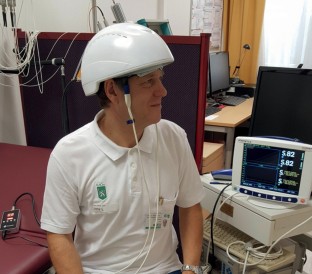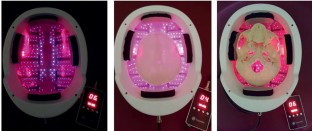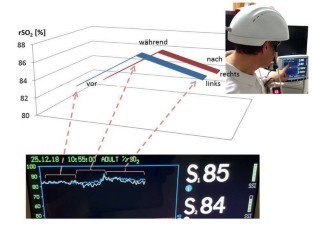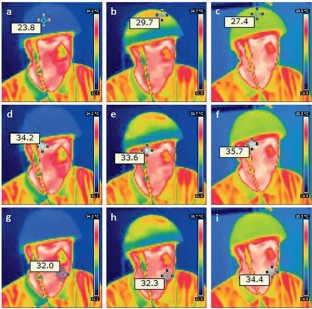 Literatur
[1]

Salehpour F, Mahmoudi J, Kamari F et al.: Brain photobiomodulation therapy: A narrative review. Mol Neurobiol 2018; 55: 6601–6636.

[2]

Hennessy M, Hamblin MR: Photobiomodulation and the brain: A new paradigm. J Opt 2017; 19: 013003.

[3]

Hamblin MR: Shining light on the head: Photobiomodulation for brain disorders. BBA Clin 2016; 6: 113–124.

[4]

Chan AS, Lee TL, Yeung MK et al.: Photobiomodulation improves the frontal cognitive function of older adults. Int J Geriatr Psychiatry 2019; 34: 369–377.

[5]

Litscher G: Transcranial laser stimulation research—A new helmet and first data from near infrared spectroscopy. Medicines 2018; 5: 97.

[6]

Litscher G, Litscher D: Scientific aspects of innovative laser medicine. In: Bahr F, Litscher G, eds. Laser Acupuncture and Innovative Laser Medicine. Chapter 3. München: Bahr & Fuechtenbusch; 2018: 13–77.

[7]

Litscher D, Litscher G: Laser therapy and stroke: Quantification of methodological requirements in consideration of yellow laser. Int J Photoenergy 2013; 2013: 575798.

[8]

Litscher D, Litscher G: Laser therapy and dementia: A database analysis and future aspects on LED-based systems. Int J Photoenergy. 2014; 2014: 268354.

[9]

Wang P, Li T: Which wavelength is optimal for transcranial low-level laser stimulation? J Biophotonics 2019; 12: e201800173.

[10]

Litscher G, Min L, Passegger CA et al.: Transcranial yellow, red, and infrared laser and LED stimulation: Changes of vascular parameters in a chick embryo model. Integr Med Int 2015; 2: 80–89.

[11]

Zein R, Selting W, Hamblin MR: Review of light parameters and photobiomodulation efficacy: Drive into complexity. J Biomed Opt 2018; 23: 120901.

[12]

Litscher G, Schwarz G: Transcranial Cerebral Oximetry. Lengerich: Pabst Science Publisher; 1997.

[13]

Pitzschke A, Lovisa B, Seydoux O et al.: Red and NIR light dosimetry in the human deep brain. Phys Med Biol 2015; 60: 2921–2937.

[14]

Moro C, Torres N, Arvanitakis K et al.: No evidence for toxicity after long-term photobiomodulation in normal non-human primates. Exp Brain Res 2017; 235: 3081–3092.

[15]

Litscher G: Brain photobiomodulation — preliminary results from regional cerebral oximetry and thermal imaging. Medicines 2019; 6: 11. doi:https://doi.org/10.3390/medicines6010011.
Additional information
Forschungseinheit für komplementäre und integrative Lasermedizin, Forschungseinheit für biomedizinische Technik in Anästhesie und Intensivmedizin, TCM-Forschungszentrum Graz, Medizinische Universität Graz, Österreich
About this article
Cite this article
Litscher, G. ZEREBRALE PHOTOBIOMODULATION — VORLÄUFIGE ERGEBNISSE ZUR REGIONALEN ZEREBRALEN OXYMETRIE UND THERMISCHEN BILDGEBUNG. Akupunkt Aurikulomed 45, 12–15 (2019). https://doi.org/10.1007/s15009-019-5596-y
Schlüsselwörter
Photobiomodulation

Gehirn

LED-Stimulation

Lichttherapie

Wellenlänge

Schlaganfall

Demenz

psychische Erkrankungen

regionale zerebrale Sauerstoffsättigung

thermografische Bilder

LED-Helm
Keywords
photobiomodulation

brain

LED stimulation

light therapy

wavelength

stroke

dementia

mental diseases

regional cerebral oxygen saturation

thermal imaging

LED helmet