Zusammenfassung
Das Shāng Hán Lùn stellt eine der ältesten und einflussreichsten Schriften der traditionellen chinesischen Medizin dar. Es beschreibt die Ausbreitung des pathogenen Faktors Kälte durch die sechs energetischen Schichten des Körpers, die dadurch entstehenden Pathologien wie auch die Möglichkeiten der Therapie. Der Begriff der Kälte kann in der modernen Aurikulomedizin auch als Narbe beziehungsweise Narbenstörherd verstanden werden. Somit kann die Behandlung der betroffenen energetischen Schicht die Therapie der Störherde unterstützen.
Summary
The Shāng Hán Lùn is one of the oldest and most influencial books in traditional chinese medicine. It describes the six layers of disease, the cold damage and its influence on the body and the resulting pathologies. Also therapeutic approaches are discussed. In modern auriculomedicine, we can comprehend cold damage as another point of view for understanding the effects of foci, especially the foci created by scars. The therapy of the affected layer can help to get stronger therapeutical effects in treating foci.
This is a preview of subscription content, log in to check access.
Access options
Buy single article
Instant access to the full article PDF.
US$ 39.95
Price includes VAT for USA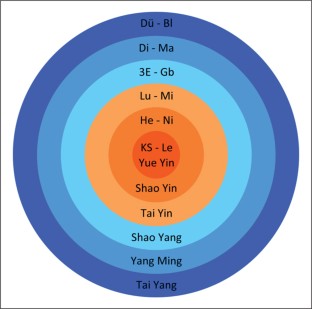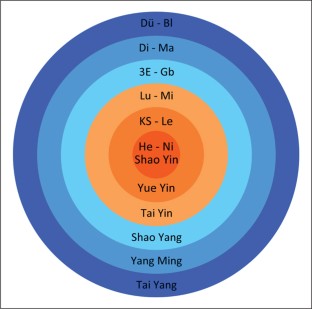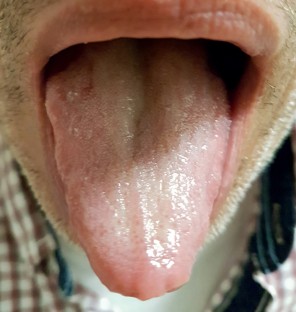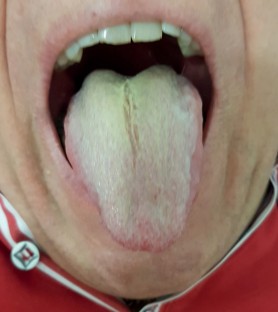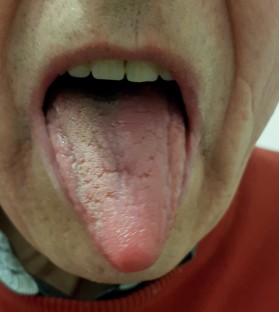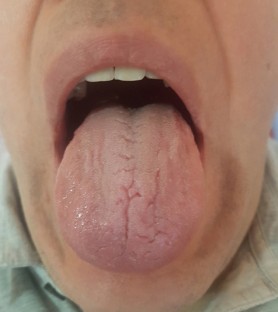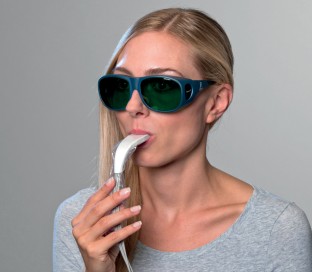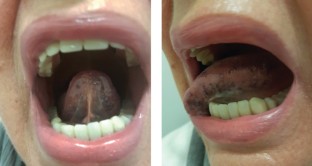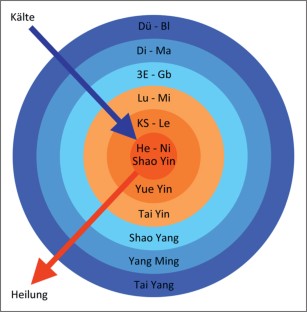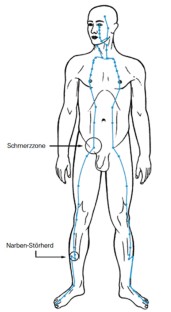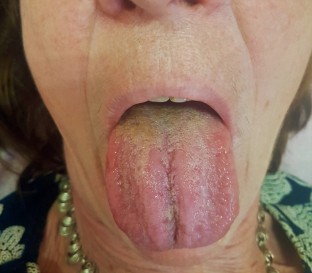 Literatur
[1]

Liu G: Ancient Chinese Medicine — Shang Han Lun and Contemporary Medical Texts. London: Singing Dragon; 2015.

[2]

Schmidt M: Der Klassiker des Gelben Kaisers zur Inneren Medizin, Band 1: SUWEN (Einfache Fragen), Zweitauflage. Berlin: viademica Verlag; 2008.

[3]

Bahr F et al.: Akupunktur: Kybernetik und Energetik, Skript zum TCM-Kurs 4. Version 2.2; 2005.

[4]

Greten HJ: Kursbuch Traditionelle Chinesische Medizin. Stuttgart: Thieme; 2007.

[5]

Ruhnke P: "Warum neigen mittige Narben zur Ausbildung von Störfeldern?" ZAA 2014; 2: 31–36.

[6]

Bahr F, Strittmatter B: Das große Buch der Ohrakupunktur. Stuttgart: Hippokrates; 2014.
Additional information
Die Bilder sind Eigentum des Autors und wurden von Patienten aus der Praxis aufgenommen. Die Rechte liegen beim Autor.
About this article
Cite this article
Ruhnke, P. DIE SECHS STADIEN DER KÄLTE-ERKRANKUNGEN — EINE ALTERNATIVE BETRACHTUNG DER CHRONIFIZIERUNG VON ERKRANKUNGEN. Akupunkt Aurikulomed 45, 26–36 (2019). https://doi.org/10.1007/s15009-019-5583-3
Schlüsselwörter
Shāng Hán Lùn

Sechs-Stadien-Lehre

Kälteerkrankungen

Narben

Störherde
Keywords
Shāng Hán Lùn

six layers of disease

cold damage

scars

foci