Acupuncture and Moxibustion have Different Effects on Fatigue by Regulating the Autonomic Nervous System: A Pilot Controlled Clinical Trial?
Qing Shu1,2, Hua Wang1,2, Daniela Litscher3, Song Wu1,2, Li Chen1,2, Ingrid Gaischek3, Lu Wang3, Wenjuan He1,2, Huanjiao Zhou1,2, Gerhard Litscher1,2,3, & Fengxia Liang1,2
In der renommierten Zeitschrift "Nature - Scientific Reports" konnten Prof. G. Litscher und weitere Autoren eine neue Studie zum Thema "Akupunktur und Moxibustion haben unterschiedliche Effekte bei der Behandlung von Fatigue durch Regulation des autonomen Nervensystems: eine kontrollierte klinische Pilotstudie" platzieren.
Die Studie wurde am 25. 11. 2016 veröffentlicht und ist unter http://www.nature.com/scientificreports abrufbar!
In der Absicht, diverse Effekte von Akupunktur und Moxibustion bei der Behandlung des Chronic Fatigue Syndroms (CFS), insbesondere die Auswirkungen auf das autonome Nervensystem, zu untersuchen, wurden zahlreiche Parameter der Herzratenvariabilität (HRV) analysiert.
45 Studienteilnehmer wurden nach einem Randomisierungsschlüssel in 3 Gruppen geteilt: in eine Kontrollgruppe, eine Akupunkturgruppe und eine Moxibustionsgruppe.
Die Akupunktur und Moxibustion erfolgte nach den Regeln der TCM in China in Wuhan, die Datenanalyse in Österreich am TCM-Forschungszentrum der Medizinischen Universität Graz. Die Therapie wurde von 2 erfahrenen Akupunkteuren, beide Mitglieder des College of Acupuncture and Moxibustion der Hubei University of Chinese Medicine mit mindestens 10-jähriger Praxiserfahrung durchgeführt. Die Behandlung erfolgte an den Akupunkturpunkten Ma 36 beidseits und KG 4. Diese Punkte werden zur Stärkung des Qi und zur Vertreibung von Müdigkeit eingesetzt. Die Akupunkturpunkte wurden mit Heben und Senken und Rotieren der Nadeln stimuliert.
Der Effekt wurde nach den Einteilungsgrundlagen des "Fatigue Assessment Instruments" (FAI) ermittelt. Weiterhin wurden die HRV-Parameter zur Darstellung der Auswirkungen auf das autonome Nervensystem herangezogen. Es wurden Akut- und Langzeiteffekte gemessen. Die FAI-Messwerte sanken nach 4 bzw. 10 Behandlungen. Die Akupunktur war in den Kurzzeiteffekten wirkungsvoller, Moxibustion zeigte deutlichere Effekte in der Langzeitbeobachtung. Insgesamt zeigte sich die Moxibustion als wirksamer gegenüber der Akupunktur. Dies wird auf eine verstärkte Aktivierung des N. vagus zurückgeführt.
Wir danken Herrn Prof. Litscher für die zeitnahe Übermittlung dieser interessanten Ergebnisse und gratulieren zur Veröffentlichung in dieser renommierten Zeitschrift.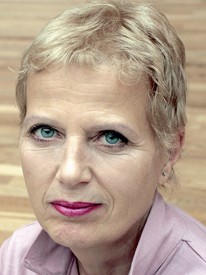 About this article
Cite this article
Shu, Q., Wang, H., Litscher, D. et al. Acupuncture and Moxibustion have Different Effects on Fatigue by Regulating the Autonomic Nervous System: A Pilot Controlled Clinical Trial?. Akupunkt Aurikulomed 42, 11 (2016). https://doi.org/10.1007/s15009-016-5429-1