Zusammenfassung
Prof. R. Altmann entdeckte 1886 die Mitochondrien. Es handelt sich um sehr kleine Zellorganellen (0,5–1,5 nm), die als ATP-Generatoren angesprochen werden. Man unterscheidet ererbte und erworbene Mitochondriopathien. Die Ätiologie wie auch die Symptomatik sind sehr vielfältig. Die Diagnostik einer Mitochondriopathie ist aufwendig. Im Folgenden werden die dem Akupunkturarzt zur Verfügung stehenden diagnostischen und therapeutischen Möglichkeiten für diese Erkrankungen vorgestellt.
Summary
Professor R. Altmann from Leipzig discovered the mitochondrias in 1986. Mitochondrias are very small organelles (0,5–1,5 nm) and multiply through sprouting. There exist inherited and acquired mitochondriopathies which arise from DAMP's, PAMP's and MAMP's. Combinations of these patterns create an endless symptomatology list. The antenna pigments on the mushroom shaped organelles on the inner wall of the mitochondrias emit photons by means of pyruvate, creating our electromagnetic aura. Different therapies are discussed, among other options laser therapy.
This is a preview of subscription content, log in to check access.
Access options
Buy single article
Instant access to the full article PDF.
US$ 39.95
Price includes VAT for USA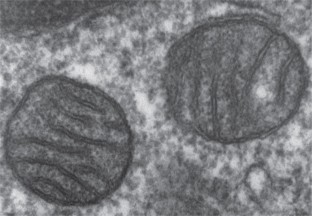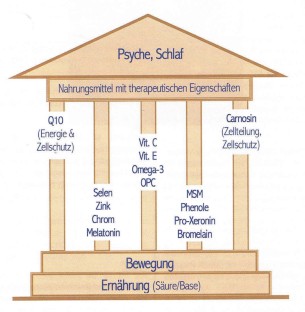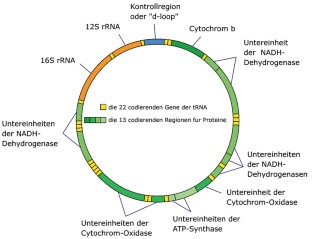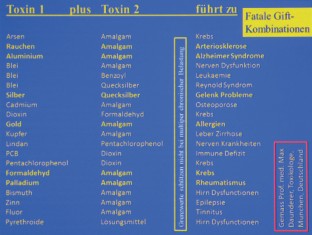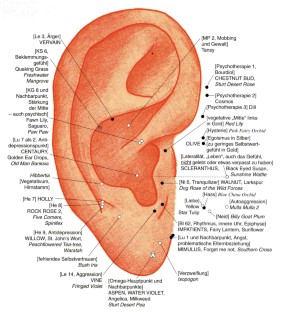 Literatur
[1]

Max-Planck-Institut für Biologie des Alterns: Einblicke in die Nanowelt der Mitochondrien und die Organisation ihres Erbgutes. Forschungsbericht 2012. www.mpg.de/5039005/Nanowelt.

[2]

Daunderer M: Amalgam. Landsberg: ecomed; 1995.

[3]

Daunderer M: Umweltgifte. Landsberg: ecomed; 1995.

[4]

International Society of regenerative Mitochondrial Medicine e.V. www.mito-medicine.de.

[5]

Hofmann S, Baue MF: Mitochondrial Disorders. In: Encyclopedia of Life Sciences; 2001.

[6]

Daunderer M: Formaldehyd. Landsberg: ecomed; 1995.

[7]

Daunderer M: Lösemittel. Landsberg: ecomed; 1995.

[8]

Daunderer M: Holzgifte. Landsberg: ecomed; 1995.

[9]

Daunderer M: Palladium. Landsberg: ecomed; 1995.

[10]

Daunderer M: Drogen. Landberg: ecomed; 1995.

[11]

Gruber B, Heimann R, Klein P et al: Impfen, Routine oder Individualisation. Eine Standortbestimmung zur Impfproblematik aus hausärztlicher Sicht. 2. Aufl. Arbeitsgruppe für differenzierte Impfungen, Postfach, CH-3000 Bern 9; 2000.

[12]

Impfvorschlag aus homöopathischer Sicht. www.impfo.ch, und viele andere mehr im Google

[13]

Graf FP: Die Impfentscheidungen. Ansichten, Überlegungen und Informationen - vor jeglicher Ausführung. Ascheberg: Spangsrade Verlag; 2013.

[14]

Graf FP: Nicht impfen - was dann? Ascheberg: Spangsrade Verlag; 2008.

[15]

Bahr F: Homöopathie für Fortgeschrittene und Experten. Separatum 2000.

[16]

Bahr F, Strittmatter B: Das große Buch der Ohrakupunktur. Stuttgart: Hippokrates; 2010.
About this article
Cite this article
Roesti, A. MITOCHONDRIOPATHIEN. Akupunkt Aurikulomed 42, 24–29 (2016). https://doi.org/10.1007/s15009-016-5392-x
Schlüsselwörter
Mitochondriale Anatomie

Zellstoffwechsel

Cytochrom-C-Oxidase

ATP

Photonen

ererbte und erworbene Mitochondriopathien

therapeutische Möglichkeiten

Laser

Ernährung
Keywords
Mitochondrial anatomy

cell metabolism

cytochrom-C oxidase

ATP

photons

inherited and acquired mitochondriopathies

therapies

laser

individual specific food