Zusammenfassung
Zum ersten Mal in der Geschichte wird der Medizinnobelpreis 2015 an eine Forscherin, die sich mit traditioneller chinesischer Medizin beschäftigt, verliehen. Die Chinesin Tu Youyou erhält diese höchste Auszeichnung in der Medizin für ihren exzellenten Beitrag zur Malariaforschung. Der Inhaltsstoff Artemisinin des Heilkrauts "Einjähriger Beifuß" (Artemisia annua) stellt dank der Forschungen von Tu Youyou und ihrem Team ein wirksames Malariatherapeutikum dar. In folgendem Artikel werden die Forschungen, die zu diesem Nobelpreis geführt haben, näher erläutert. Außerdem wird auf die heimtückische Tropenkrankheit Malaria kurz eingegangen. Es werden in diesem Artikel aber auch Forschungsergebnisse zum Heilkraut Beifuß präsentiert, die am TCM Forschungszentrum Graz u. a. in enger Kooperation mit der Institution der Nobelpreisträgerin, der "China Academy of Chinese Medical Sciences", durchgeführt worden sind.
Summary
For the first time in history, the Nobel Prize in Medicine 2015 is awarded to a researcher who is specialized in traditional Chinese medicine. The Chinese Tu Youyou received this highest award in medicine for her excellent work in malaria research. Tu Youyou and her team found out that artemisinin, the active ingredient of the medicinal herb "sweet wormwood", represents an effective malaria therapy. In the following article, the research that led to this Nobel Prize is introduced. In addition, the insidious tropical disease malaria will be briefly explained. Results of the research on moxibustion using artemisia are also presented in this article; these studies were carried out at the TCM Research Center Graz, partly in close cooperation with the "China Academy of Chinese Medical Sciences", the institution of the Nobel Prize winner.
This is a preview of subscription content, log in to check access.
Access options
Buy single article
Instant access to the full article PDF.
US$ 39.95
Price includes VAT for USA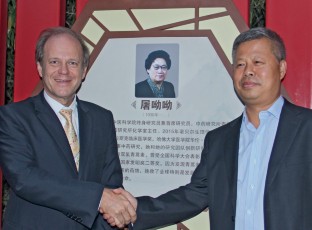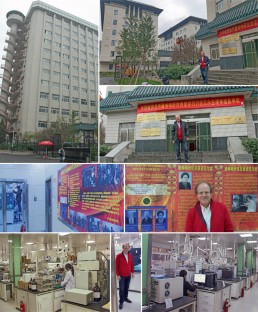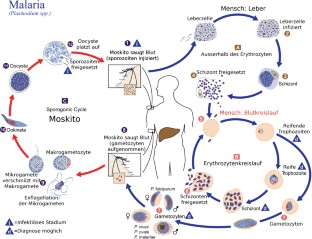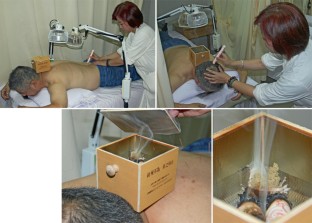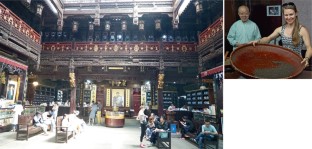 Literatur
[1]

Auszeichnung 2015: Medizin-Nobelpreis geht an drei Parasitenforscher: http://www.spiegel.de/wissenschaft/medizin/nobelpreis-medizin-2015-geht-an-william-c-campbell-satoshiomura-youyou-tu-a-1056187.html; Abgerufen am 13.10.2015.

[2]

Neill US: From branch to bedside: Youyou Tu is awarded the 2011 Lasker-DeBakey Clinical Medical Research Award for discovering artemisinin as a treatment for malaria. J Clin Invest 2011;121(10):3768–3773.

[3]

Biber P: Die Entdeckung eines Wundermittels gegen Malaria. http://www.srf.ch/wissen/mensch/die-entdeckung-eineswundermittels-gegen-malaria Abgerufen am 14.10.2015.

[4]

Malaria, RKI-Ratgeber für Ärzte. Robert Koch Institut: http://www.rki.de/DE/Content/Infekt/EpidBull/Merkblaetter/Ratgeber_Malaria.html?nn=2374512#doc2392924bo dyText14 Abgerufen am 13.10.2015.

[5]

Beifuß (Artemisia vulgaris): http://www.heilkraeuter.de/lexikon/beifuss.htm Abgerufen am 14.10.2015.

[6]

Litscher G, Zhang WB, Yi SH, Wang L, Huang T, Gaischek I, Tian YY, Wang GJ: The Future of Acupuncture Moxibustion: A Transcontinental Three-Center Pilot Study Using High-Tech Methods. Medical Acupuncture 2009; 21(2):115–121.

[7]

Zhao BX, Litscher G, Li J, Wang L, Cui YX, Huang C, Liu P: Effects of Moxa (Artemisia vulgaris) Smoke Inhalation on Heart Rate and Its Variability. Chinese Medicine 2011;2:53–57.

[8]

Litscher G: Bioengineering assessment of acupuncture, part 8: innovative moxibustion. Crit Rev Biomed Eng 2010;38(2):117–126.

[9]

Hageneder E: Moxibustion - Aktuelle naturwissenschaftliche Betrachtungen. Diplomarbeit. Medizinische Universität Graz, 2010, 77 Seiten.

[10]

Wang W: TCM products find their niche overseas. China Daily Business. 20.10.2015.
About this article
Cite this article
Litscher, D., Litscher, G. BERICHT ÜBER DIE MEDIZIN-NOBELPREISTRÄGERIN 2015 TU YOUYOU UND ZUSAMMENHÄNGE MIT FORSCHUNGEN AM TCM FORSCHUNGSZENTRUM DER MEDIZINISCHEN UNIVERSITÄT GRAZ. Akupunkt Aurikulomed 41, 9–15 (2015). https://doi.org/10.1007/s15009-015-5358-4
Schlüsselwörter
Malaria

Qinghao

Einjähriger Beifuß

Artemisia

Moxibustion

Akupunktur
Keywords
Malaria

qinghao

sweet wormwood

artemisia

moxibustion

acupuncture