Zusammenfassung
Mit der leider bei vielen in Vergessenheit geratenen Regel Mittag-Mitternacht ist es nicht nur möglich, einen exzellenten Yin-Yang-Ausgleich herzustellen, sondern auch stagnierendes Qi wieder zu bewegen. Beide Aspekte sind Grundvoraussetzung für Gesundheit. Neu ist nun auch die Verwendung dieser Regel in der Aurikulomedizin, wobei die Verwendung der sog. "Rahmenpunkte" für die Wirksamkeit einen erheblichen Beitrag liefern.
Summary
The unfortunately often forgotten noon-midnight rule in TCM is capable of achieving a yin-yang balance and to move qi-stagnation. Both aspects are essential for health. New is the usage of this rule in auricular medicine, combined with the so called frame-points to increase the treatment effect.
This is a preview of subscription content, log in to check access.
Access options
Buy single article
Instant access to the full article PDF.
US$ 39.95
Price includes VAT for USA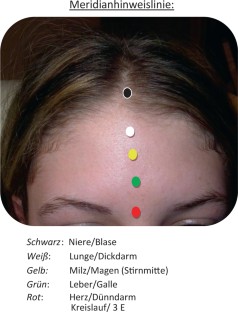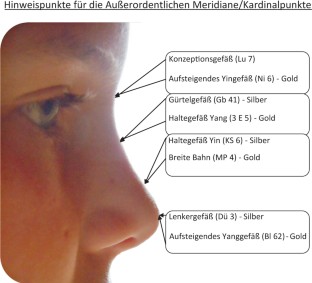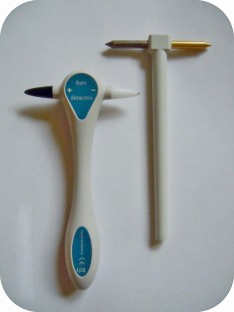 Literatur
[1]

Reininger M.: Zeit für Akupunktur. Eigenverlag

[2]

Reininger M.: Frequentielle Akupunktur - Aus der Forschung für die Praxis. Eigenverlag

[3]

Bahr F., Wesemann Chr.: Australische Buschblüten — uralte Heilkräfte für den Menschen von heute. Eigenverlag, Neuauflage 2014

[4]

Hemm D., Noll A.: Die Organuhr. GU-Verlag
About this article
Cite this article
Reininger, M. DIE REGEL MITTAG-MITTERNACHT: TRADITIONELLE UND NEUERE ASPEKTE. Akupunkt Aurikulomed 40, 15–19 (2014). https://doi.org/10.1007/s15009-014-5301-0
Schlüsselwörter
Meridianuhr

Luo-Punkte

KG 12

Frequenz 1004 Hz

Binnenpunkte

Rahmenpunkte

dynamische Diagonale

Frequenzen der Meridiane und der außerordentlichen Meridiane

Gold-Silber-Hämmerchen

Hybridhämmerchen (nach Bahr)
Keywords
Meridian clock

luo points

Ren 12

frequency 1004 hz

"inland" points

"frame" points

dynamic diagonal

meridian frequencies

gold-silver hammer

hybride hammer

Bahr