Abstract
Polychlorinated biphenyls (PCBs) are toxic compounds which are persistent in nature capable of bioaccumulation in the food chain. PCBs have been used in transformer oil as heat resistant compounds on large scale. The effect of Fenton process on the degradation of PCB was examined in synthetic wastewater containing old transformer oil for 21 days. Fenton oxidation accomplished completely degradation of PCB, and its degradation mechanism was studied in relation to time. The effectiveness of Fenton process in PCBs degradation was studied after initial characterization of wastewater for all physicochemical parameters of wastewater. Wastewater containing PCBs was treated by Fenton process by which resulted in degradation of PCBs into aldehydes, alcohols and simpler acids such as benzene dicarboxylic acid, hexa-decanoic acid, propanoic acid, benzyl oxy tridecanoic acid, benzoic acid and stearic acid. Simpler chlorinated compounds identified were: hexane, 2-chloro and heptacosane, 1-chloro and silane, trichlorooctadecyl, 1-chloroeicosane, respectively. Other degradation products included: benzaldehyde,2,5-dimethyl, benzene,1-ethyl-3-methyl, benzaldehyde,3,4-dimethyl, benzene,1,2,4-trimethyl and benzaldehyde,2,4-dimethyl. There was a significant reduction in COD of wastewater from its initial value of 705–106 mg/L consequent to treatment. Fenton treatment may be an effective low-cost treatment to eliminate hazardous PCBs compounds.
Graphic abstract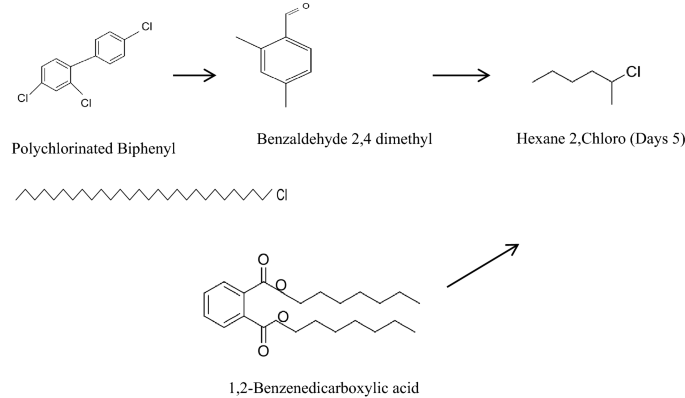 Access options
Buy single article
Instant access to the full article PDF.
US$ 39.95
Tax calculation will be finalised during checkout.
Subscribe to journal
Immediate online access to all issues from 2019. Subscription will auto renew annually.
US$ 79
Tax calculation will be finalised during checkout.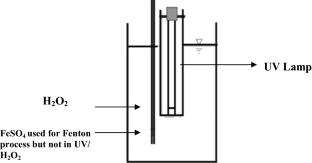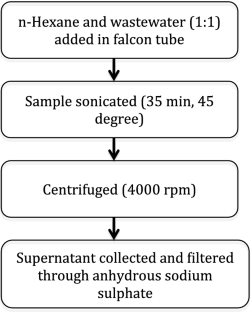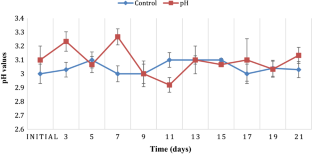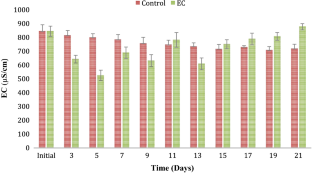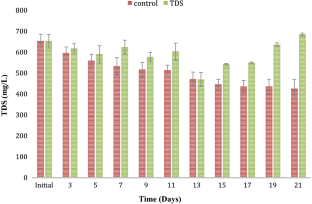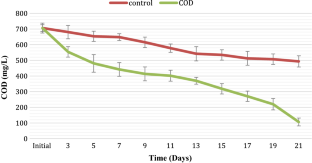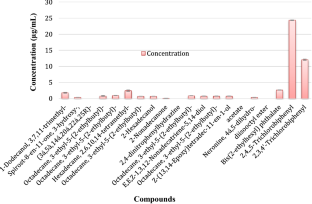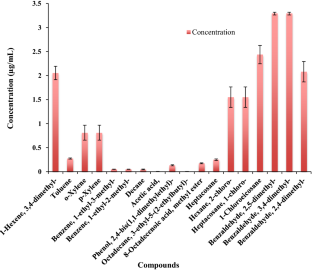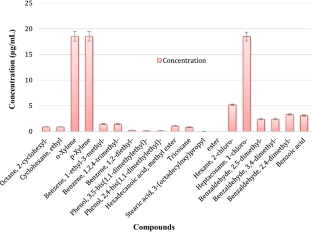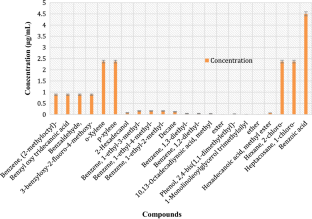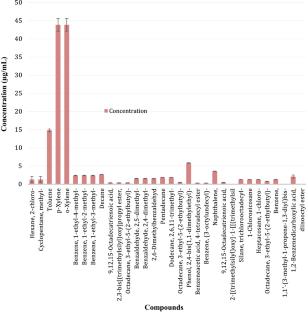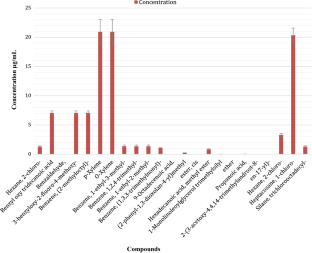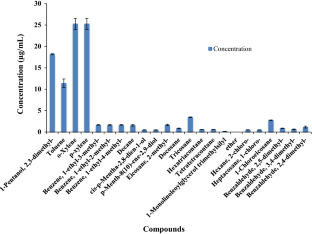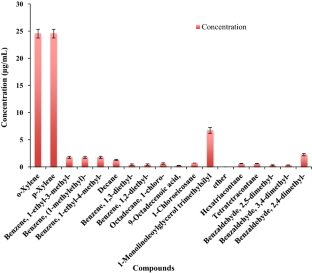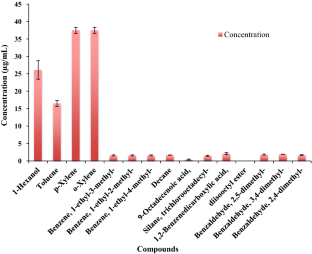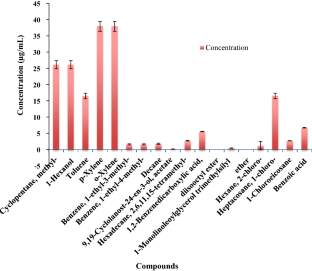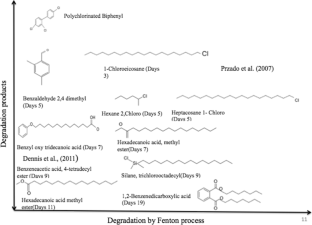 References
Abbas Z, Abbas AS (2019) Oxidative degradation of phenolic wastewater by electro-fenton process using MnO2-graphite electrode. Env Chem Eng 7:103–108

APHA (2005) Standard Methods for the Examination of Water and Wastewater, 21st Edition, American Public Health Association/American Water Works Association/Water Environment Federation, Washington DC

Apolinário da Silva MR, Rodrigues E, Espanhol-Soares M, Silva FS, Matiko Kondo M, Gimenes R (2018) Application of Fenton process to remove organic matter and PCBs from waste (fuller's earth) contaminated with insulating oil. Environ Technol. https://doi.org/10.1080/09593330.2017.1420699

Azuma T, Mino Y (2011) Chemical Degradation of polychlorinated biphenyls by UV Fr+2/Fe+3 -H2O2 system and its application for polychlorinated biphenyl-polluted electric insulating oil. J Health Sci 57:442–447

Babuponnusami A, Muthukumar K (2014) A review on Fenton and improvements to the Fenton process for wastewater treatment. J Environ Chem Eng 2:557–572

Centi G, Perathoner S, Torre T, Verdu Na MG (2000) Catalytic wet oxidation with H2O2 of carboxylic acids on homogeneous and heterogeneous Fenton-type catalysts. Catal Today 55:61–69

Dennis N, Yu N, Maria Cristina A, Macawile Leonila C, Abella M, Susan G (2011) Degradation of polychlorinated biphenyls in aqueous solutions after UV-peroxide treatment: focus on toxicity of effluent to primary producers. Ecotoxicol Environ Saf 74:1607–1614

Gao C, Chen S, Quan X, Yu H, Zhang Y (2017) Enhanced Fenton-like catalysis by iron-based metal organic frameworks for degradation of organic pollutants. J Catal 356:125–132

Hernández G, Bello-Mendoza R, Peralta-Hernández JM, Ramírez-Hernández A, Malo EA, Nájera-Aguilar AH (2019) Photo-assisted electrochemical degradation of polychlorinated biphenyls (PCBs) with boron doped diamond electrodes. Environ Technol 40:1–10

Ilhan F, Ulucan-Altuntas K, Dogan C, Kurt U (2019) Treatability of raw textile wastewater using Fenton process and its comparison with chemical coagulation. Desalin Water Treat 162:42–148

Jain B, Singh AK, Kim H, Lichfouse E, Sharma VK (2018) Treatment of organic pollutants by homogeneous and heterogeneous Fenton reaction processes. Environ Chem Lett 16:947–967. https://doi.org/10.1007/s10311-018-0738-3

Jiang Z, Wang L, Lei J, Zhang J (2019) Photo-Fenton degradation of phenol by CdS/rGO/Fe2+ at natural pH with in situ-generated H2O2. Appl Catal 241:367–374

Kantar C, Oral O, Urken O, Aymanoz N, Keskin S (2019) Oxidative degradation of chlorophenolic compounds with pyrite-Fenton process. Env Pollut 7:349–361

Kavitha V, Palanivelu K (2005) Destruction of cresols by Fenton oxidation process. Water Res 39:3062–3072

Kavitha V, Palanivelu K (2016) Degradation of phenol and trichlorophenol by heterogeneous photo-Fenton process using Granular Ferric Hydroxide: comparison with homogeneous system. Int J Environ Sci Technol 13:927–936

Manzano MA, Perales JA, Sales D (2004) Catalyzed H2O2 treatment of polychlorinated biphenyl contaminated sandy soils. Water Air Soil Pollut 154:57–69

Parsons S (2004) Advanced oxidation processes for water and wastewater treatment. IWA Publishing, London

Prządo D, Kafarski P, Steininger M (2007) Studies on degradation of polychlorinated biphenyls by means of Fenton's reagent. Polish J Environ Stud 16:881–887

Ricardo A, Paniagua ES, Paiva VAB, Barbara R, Gonclaves R (2018) Degradation and initial mechanism pathway of chloramphenicol by photo-Fenton process at circumneutral pH. Chem Eng 211:531–538

Ridruejo CF, Centellas P, CabotlgnasiSires BE (2018) Electrochemical Fenton-based treatment of tetracaine in synthetic and urban wastewater using active and non-active anodes. Water Res 339:71–81

Roglin Z, HongMa X, LingZhao HY (2014) Kinetics and products of PCB28 degradation through a goethite-catalyzed Fenton-like reaction. Chemosphere 101:15–20

Szpyrkowicz L, Juzzolino C, Kaul SN (2001) A Comparative study on oxidation of disperse dye by electrochemical process, ozone, hypochlorite and Fenton reagent. Water Res 35:2129–2136

Venny S, Gan S, Ng HK (2012) Current status and prospects of Fenton oxidation for the decontamination of persistent organic pollutants (POPs) in soils. Chem Eng J 21:3295–317

Verma M, Haritash AK (2019) Degradation of Fenton and Fenton-integrated hybrid oxidation processes. Environ Chem Eng 5:1028–1086

Xu XR, Li XY, Li XZ, Li HB (2009) Degradation of melatonin by UV, UV/H2O2, Fe2+/H2O2 and UV/Fe2+/H2O2 processes. Sep Purif Technol 68:261–266

Zhao K, Shuo Q, Hongtao S, Yao Y, Zhang B, Zhao H (2018) Enhanced electro-Fenton performance by fluorine-doped porous carbon for removal of organic pollutants in wastewater. Chem Eng 354:606–615
Acknowledgement
The work was supported by the Researchers Supporting Project Number (RSP-2020/254) King Saud University Riyadh, Saudi Arabia.
Ethics declarations
Conflict of interest
The authors have no conflicts of interest to declare that are relevant to the content of this article. All authors certify that they have no affiliations with or involvement in any organization or entity with any financial interest or non-financial interest in the subject matter or materials discussed in this manuscript.
Additional information
Editorial responsibility: Shahid Hussain.
About this article
Cite this article
Abbasi, U., Bhatti, Z.A., Maqbool, F. et al. Chemidegradation of polychlorinated biphenyls from transformer oil wastewater. Int. J. Environ. Sci. Technol. (2021). https://doi.org/10.1007/s13762-021-03177-6
Received:

Revised:

Accepted:

Published:
Keywords
Wastewater

Transformer oil

Pcbs

Degradation

Fenton process