Abstract
Background
Increasingly across the Western world, traditional religious buildings are being converted for secular use, like housing, restaurants, or performance halls. At the same time, congregations are appearing in formerly secular spaces, adapting old shopping malls, storefronts, and movie theaters for their spaces of worship.
Purpose
This study employs a novel methodology to identify where these hybrid buildings are located and to explore what these buildings might mean in the context of the American religious landscape.
Methods
Using a database of addresses identified as potential converted structure candidates, I conduct one of the first known attempts to systematically identify these building conversions. I employed the Google Street View tool to locate these buildings in six mid-sized cities in the United States. Once these buildings had been located, I collected visual data of the exteriors using Google Street View and identified the presence of sacred and secular formal and functional elements present in the buildings.
Results
Based on the formal and functional elements identified in each conversion, I expanded Hackworth and Gullikson's (2013) typology for converted structures to include eight potential categories of conversion, five of which are represented by cases from my sample. I located 175 secular-to-sacred building conversions and 12 sacred-to-secular building conversions. Of the 175 secular-to-sacred building conversions, 89 buildings fell into the "secular form, mixed function" category, while 86 fell into the "secular form, sacred function" category. Of the 12 sacred-to-secular building conversions, 10 fell into the "sacred form, secular function" category, while 2 fell into the "mixed form, secular function" category. Additionally, while not an initial focus of this study, my sample included 2 building conversions that fell into the "sacred form, sacred function" category, revealing the third direction of building conversion: sacred-to-sacred.
Conclusions and Implications
While these findings are limited in their scope, I argue that continued exploration of these structures by expansion of this methodology and the addition of ethnographic research foreground the interaction between material objects and human relationships in the construction, deconstruction, and preservation of sacred and secular boundaries.
Access options
Buy single article
Instant access to the full article PDF.
US$ 39.95
Tax calculation will be finalised during checkout.
Subscribe to journal
Immediate online access to all issues from 2019. Subscription will auto renew annually.
US$ 79
Tax calculation will be finalised during checkout.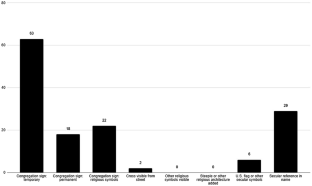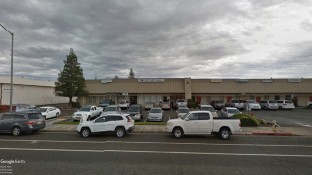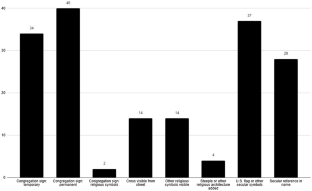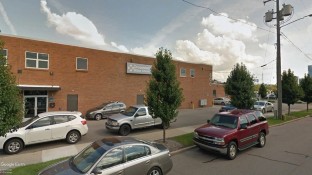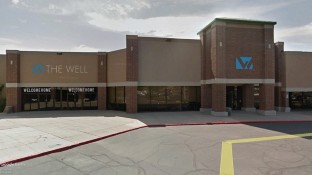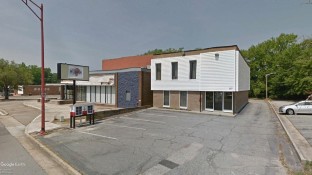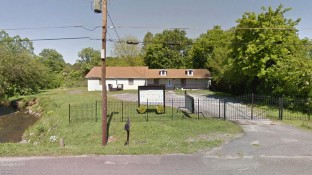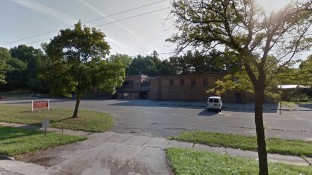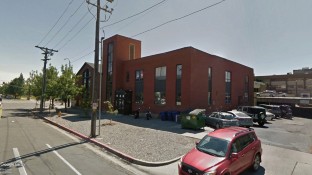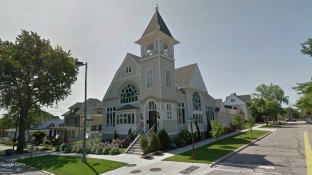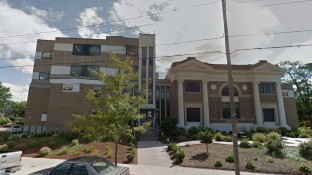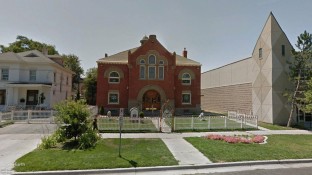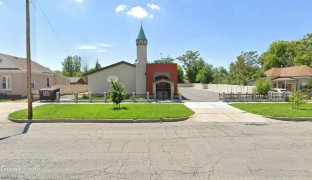 References
Baker, Christopher, and Justin Beaumont, eds. 2011. Postsecular cities: Religious space, theory and practice. London: Continuum.

Brenneman, Robert, and Brian Miller. 2016. When bricks matter: Four arguments for the sociological study of religious buildings. Sociology of Religion 77 (1): 82–101.

Brenneman, Robert, and Brian Miller. 2020. Building faith: A sociology of religious structures. New York: Oxford University Press.

Chidester, David, and Edward T. Linenthal. 1995. American Sacred Space (Religion in North America). Bloomington: Indiana University Press.

Cooper, Anthony-Paul., and David Goodhew. 2017. 'Resacralising' secular space: New Churches in a Northern City, 1980–2012. Journal of Contemporary Religion 32 (3): 495–511.

Day, Katie. 2014. Faith on the avenue: Religion on a city street. New York: Oxford University Press.

de Wildt, Kim, Martin Radermacher, Volkhard Krech, Beate Löffler, and Wolfgang Sonne. "Transformations of 'Sacredness in Stone': Religious Architecture in Urban Space in 21st Century Germany—New Perspectives in the Study of Religious Architecture." Religions 2019(10).

Doersch, Carl, Saurabh Singh, Harikrishna Mulam, Josef Sivic, and Alexei Efros. 2012. What Makes Paris Look like Paris? ACM Transactions on Graphics. 31(4).

Durkheim, Emile. 1995. The Elementary Forms of Religious Life. Translated by K. Fields. New York: Free Press.

Eliade, Mircea. 1957. The sacred and profane. Orlando: Harcourt.

Finlayson, Caitlin. 2016. Church-in-a-box: Making space sacred in a non-traditional setting. Journal of Cultural Geography 34 (3): 303–323.

Foster, Richard H. 1983. Changing uses of rural churches: examples from Minnesota and Manitoba. Yearbook of the Association of Pacific Coast Geographers 45: 55–70.

Garbin, David. 2013. The visibility and invisibility of migrant faith in the city: Diaspora religion and the politics of emplacement of afro-christian churches. Journal of Ethnic and Migration Studies 39 (5): 677–696.

Gieryn, Thomas F. 2000. A space for place in sociology. Annual Review of Sociology 26: 463–496.

Goh, Daniel PS., and Peter van der Veer. 2016. Introduction: The sacred and the Urban in Asia. International Sociology 31 (4): 367–374.

Hackworth, Jason, and Erin Gullikson. 2013. Giving new meaning to religious conversion: Churches, redevelopment, and secularization in Toronto. The Canadian Geographer 57 (1): 72–89.

Jones, R.D. 2018. The makeshift and the contingent: Lefebvre and the production of precarious sacred space. Environment and Planning D: Society and Space 37 (1): 117–194.

Kilde, Jeanne Halgren. 2002. When church became theatre. New York, NY: Oxford University Press.

Kong, Lily. 1993. Negotiating conceptions of 'sacred space': A case study of religious buildings in Singapore. Transactions of the Institute of British Geographers 18 (3): 342–358.

Kong, Lily. 2001. Mapping 'New' geographies of religion: Politics and poetics in modernity. Progress in Human Geography 25 (2): 211–233.

Krause, Kristine. 2008. "Spiritual spaces in post-industrial places: Transnational churches in North East London." In Transnational Ties: Cities, Migrations, and Identities, 109–30. New Brunswick, NJ: Transaction Publishers.

Krieger, Martin H. 2011. Urban Tomographies. Philadelphia, PA: University of Pennsylvania Press.

Lynch, Nicholas. 2014. Divine living: Marketing and selling churches as lofts in Toronto, Canada. Housing, Theory and Society 31 (2): 192–212.

Lynch, Nicholas. 2016. Domesticating the church: The reuse of urban churches as loft living in the post-secular City. Social & Cultural Geography 17 (7): 849–870.

Meyer, Birgit. 2010. Aesthetics of persuasion: Global christianity and pentecostalism's sensational forms. South Atlantic Quarterly 109 (4): 741–763.

Mian, Nadia A. 2008. 'Prophets-for-Profits': Redevelopment and the altering urban religious landscape. Urban Studies 45 (10): 2143–2161.

Miller, Brian J. 2018. Still standing after all these years: The presence and internet presentation of religious buildings in the Chicago Area, 1936–2016. Visual Studies 33 (4): 326–342.

Miller, Brian J. 2019. 'Would Prefer a Trailer Park to a Large [Religious] Structure': Suburban responses to proposals for religious buildings. The Sociological Quarterly 60 (2): 265–286.

Miller, Brian J. 2020. Religious freedom and local conflict: Religious buildings and zoning issues in the New York City Region, 1992–2017. Sociology of Religion 81 (4): 462–484.

Qian, Junxi, and Lily Kong. 2017. Buddhism Co., Ltd? Epistemology of religiosity, and the re-invention of a buddhist Monastery in Hong Kong. Environment and Planning D: Society and Space 36 (1): 159–177.

Stack, Peggy Fletcher. 2013. "For this Salt Lake City church, it's the beliefs, not the building, that matter." The Salt Lake Tribune, May 29.

Stack, Peggy Fletcher. 2016. "Mosque gets makeover for Utah Muslims you may not know about: Bosniaks." The Salt Lake Tribune, December 1.

Taylor, Charles. 2007. A Secular Age. Cambridge, MA: Harvard University Press.

Tse, Justin. 2014. Grounded theologies: 'Religion' and the 'Secular' in human geography. Progress in Human Geography 38 (2): 201–220.

Vergara, Camilo José. 2005. How the other half worships. New Brunswick, NJ: Rutgers University Press.

Wilford, Justin. 2012. Sacred subdivisions: The postsuburban transformation of American Evangelism. New York, NY: New York University Press.

Zelinsky, Wilbur, and Stephen A. Matthews. 2011. The place of religion in Chicago. Chicago, IL: Center for American Places at Columbia College Chicago.
Additional information
Publisher's Note
Springer Nature remains neutral with regard to jurisdictional claims in published maps and institutional affiliations.
About this article
Cite this article
Hartson, T.E. Converted Structures: Exploring Material Expressions of the Sacred and Secular. Rev Relig Res (2021). https://doi.org/10.1007/s13644-021-00447-0
Received:

Accepted:

Published:
Keywords
Postsecular

Sacralization

Religious buildings

Materiality

Religious architecture