Abstract
Gold, the king of metals, valued for its timeless beauty and properties, was known to the ancients as the metal of gods, a symbol of nobility of spirit, knowledge and meditation. To the alchemists, gold that never tarnishes was the metal of sun, giver of light and warmth. In Indian tradition, gold, a sacred metal, is seen as a "mineral light" capturing threads of brilliance in physical form. The metal is even consumed as an elixir to treat diseases and prepare the body and mind for spiritual journeys. The Siddhars ('the perfected ones'), considered as saints and mystics in South India, played a vital role in alchemy, processing gold into a bioavailable form and formulating an important number of gold-based medicines such as thanga parpam, thanga chendooram, thanga kattu, thanga chunnam and other preparations. Due to the myths and legends surrounding the Siddhars and to the scarcity of the primary sources, many modern scientists looked at this medical system with some disdain and omitted to discuss its important achievements. In this work, it is our intention to fill in this gap and focus specifically on the gold-based Siddha medicines.
Access options
Buy single article
Instant access to the full article PDF.
US$ 39.95
Tax calculation will be finalised during checkout.
Subscribe to journal
Immediate online access to all issues from 2019. Subscription will auto renew annually.
US$ 79
Tax calculation will be finalised during checkout.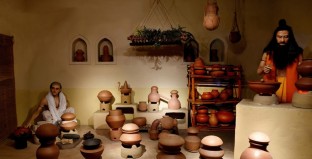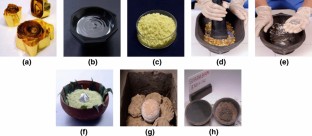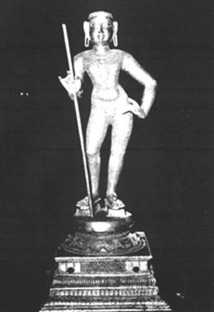 References
Aldenderfer M, Craig NM, Speakman RJ, Popelka-Filcoff R (2008) Four-thousand-year-old gold artifacts from the Lake Titicaca basin, southern Peru. Proc Natl Acad Sci USA. https://doi.org/10.1073/pnas.0710937105

Ali M (1993) A brief history of Indian alchemy covering pre-Vedic to Vedic and Ayurvedic period (circa 400 B.C.–800 A.D.). Bull Indian Inst Hist Med Hyderabad 23:151–166

Austin A (2012) Chemical characterization of a gold and mercury based Siddha sasthric preparation-Poorna chandrodayam. Am J Drug Discov Dev. https://doi.org/10.3923/ajdd.2012.110.123

Ayyasamy S, Sudha R (2013) Chunnam: a commended dosage form in siddha medicine. Int J Res, Ayurveda Pharm

Aziz N, Gilani AH, Rindh MA (2002) Kushta(s): unique herbo-mineral preparations used in South Asian traditional medicine. Med Hypotheses. https://doi.org/10.1016/S0306-9877(02)00260-8

Bajaj S, Vohora SBB (2000) Anti-cataleptic, anti-anxiety and anti-depressant activity of gold preparations used in Indian systems of medicine. Indian J Pharmacol 32:339–346

Beaudet D, Badilescu S, Kuruvinashetti K et al (2017) Comparative study on cellular entry of incinerated ancient gold particles (Swarna Bhasma) and chemically synthesized gold particles. Sci Rep. https://doi.org/10.1038/s41598-017-10872-3

Biswajit P (2003) Rise and growth of Siddha cult in Orissa. Proc Indian Hist Congr 64:269–276

Bunker EC (1993) Gold in the ancient Chinese world: a cultural puzzle. Artibus Asiae. https://doi.org/10.2307/3250506

Caldwell R (1856) A comparative grammar of the dravidian or south-indian family of languages. Harrison, London

Chandramouli R, Thirunarayanan T, Mukeshbabu K, Sriram R (2010) Designing toxicological evaluation of ayurveda and siddha products to cater to global compliance—current practical and regulatory perspectives. J Pharm, Z Sci Res

Chaturvedi R, Bhargava SC, Sonkar N, Jha CB (2009) Rajata in Ayurvedic therapeutics. Biomed Pharmacol J 2:407–416

Deccan Chronicle (2018) Gold coins, jewellery found at Keezhadi. In: DECCAN Chron. https://www.deccanchronicle.com/nation/current-affairs/210618/gold-coins-jewellery-found-at-keezhadi.html#. Accessed 4 Apr 2019

Deshpande V (1984) Transmutation of base-metals into gold as described in the text rasarnavakalpa and its comparison with the parallel chinese methods. Indian J Hist Sci 19:186–192

Doshi M, Annigeri RA, Kowdle PC et al (2018) Membranous nephropathy due to chronic mercury poisoning from traditional Indian medicines: report of five cases. Clin Kidney J. https://doi.org/10.1093/ckj/sfy031

Esakkimuthu S, Sylvester Darvin S, Mutheeswaran S et al (2018) A study on food-medicine continuum among the non-institutionally trained siddha practitioners of Tiruvallur district. J Ethnobiol Ethnomed, Tamil Nadu, India. https://doi.org/10.1186/s13002-018-0240-9

Gnanashanmugam G, Balakrishnan R, Somasundaram SP et al (2018) Mercury toxicity following unauthorized siddha medicine intake—a mimicker of acquired neuromyotonia—report of 32 cases. Ann Indian Acad Neurol. https://doi.org/10.4103/aian.AIAN_274_17

Gokarn RAB (2013) Pharmaceutical standardization of Rajata Bhasma (Incinerated Silver) by two different methods. Ann Ayurvedic Med 2:7–15

Guguloth R, Yadav CRDKV (2017) A comparative study of ayurveda and siddha system of medicine. Int J Innov Res Med Sci 2:1285–1288

Higby GJ (1982) Gold in medicine—a review of its use in the west before 1900. Gold Bull. https://doi.org/10.1007/BF03214618

Huaizhi Z, Yuantao N (2001) China's ancient gold drugs. Gold Bull. https://doi.org/10.1007/BF03214805

Hung K, Wu L-C, Davis TL (1935) An ancient chinese alchemical classic. ko hung on the gold medicine and on the yellow and the white: the fourth and sixteenth chapters of Pao-P'u-tzǔ. Proc Am Acad Arts Sci. https://doi.org/10.2307/20023134

James TGH (1972) Gold technology in ancient Egypt—mastery of metal working methods. Gold Bull. https://doi.org/10.1007/BF03215160

Kanagarathinam DV (2019) Revitalisation of ayurveda in Colonial tamil region and contributions of pandit. Srinivasa Narayana Iyengar—a historical perspective. J Ayurveda Integr Med. https://doi.org/10.1016/j.jaim.2018.07.001

Karthigayan P (2016) History of medical and spiritual sciences of siddhas of Tamil Nadu. Notion Press, Chennai

Kauffman GB (1985) The role of gold in alchemy. Part I. Gold Bull. https://doi.org/10.1007/BF03214684

Kieschnick J, Broughton JL (2006) The Bodhidharma anthology: the earliest records of Zen. J Am Orient Soc. https://doi.org/10.2307/606768

Leusch V, Armbruster B, Pernicka E, Slavčev V (2015) On the invention of gold metallurgy: the gold objects from the Varna i cemetery (Bulgaria)—technological consequence and inventive creativity. Camb Archaeol J 25:353

Linker I (2009) Kaya kalpa and the alchemical tradition in ayurveda and siddha medicine. California College of Ayurveda, Nevada City

Little L (2003) An introduction to Tamil Siddhas: tantra, alchemy, poetics and heresy within the context of wider Tamil Shaiva world. Indian Folk 2:14–15

Liu J, Zhang F, Ravikanth V et al (2019) Chemical compositions of metals in Bhasmas and Tibetan Zuotai area major determinant of their therapeutic effects and toxicity. Evidence-based complement. Altern Med. https://doi.org/10.1155/2019/1697804

Mahapatra B, Ansari S (2016) Gold in Indian archaeology. Herit J Multidiscip Stud Archaeol 4:670–756

Maurya S, Seth A, Laloo D et al (2015) Śodhana: an ayurvedic process for detoxification and modification of therapeutic activities of poisonous medicinal plants. Anc Sci Life. https://doi.org/10.4103/0257-7941.160862

Mukkavalli S, Chalivendra V, Singh BR (2017) Physico-chemical analysis of herbally prepared silver nanoparticles and its potential as a drug bioenhancer. OpenNano. https://doi.org/10.1016/j.onano.2017.01.001

Murthy SR (1979) An occurrence of cinnabar in Rasarnavakalpa. Indian J Hist Sci 14:83–86

Muthukumaran P, Begum VH (2020) Effect of Poorna Chandrodayam Chendooram (PCM-metallic drug) on lipid profile, liver function and kidney function parameters of rats. Asian J Pharm Anal. https://doi.org/10.5958/2231-5675.2020.00006.x

Muthukumaran P, Hazeena Begum V (2014) Effect of poorna chandrothaya chendooram (metallic drug) on liver detoxificative enzymes and serum met hemoglobin levels in young male rats. Int J Pharm Drug Anal 2:700–704

National Science Centre, Delhi I Search Results Web results Rasashala: Ancient Indian Alchemical Lab. https://artsandculture.google.com/exhibit/rasashala-ancient-indian-alchemical-lab-national-council-ofsciencemuseums/KwJCaP1RF0y-KQ?hl=en

Pareek A, Bhatnagar N (2019) Physico-chemical characterization of traditionally prepared Yashada bhasma. J Ayurveda Integr Med. https://doi.org/10.1016/j.jaim.2018.11.004

Parthasarathi P (2016) Money and ritual in eighteenth-century South India. Mediev Hist J 19:1–20

Patil-Bhole T, Patil S, Wele AA (2018) Assessment of bioavailability of gold bhasma in human participants—a pilot study. J Ayurveda Integr Med. https://doi.org/10.1016/j.jaim.2018.04.002

Paudyal B, Thapa A, Sigdel KR et al (2019) Adverse events with ayurvedic medicines-possible adulteration and some inherent toxicities. Welcome Open Res. https://doi.org/10.12688/wellcomeopenres.15096.2

Rajalakshmi S, Veluchamy G (2000) Kaya Kalpa methods adopted by Siddars: a scientific approach. Bull Indian Inst Hist Med Hyderabad 30:103–110

Rajasekaran R, Narayana A (2006) Thirumular–pioneer of the immunology concept. Bull Indian Inst Hist Med Hyderabad 36:129–144

Ramakrishna Rao KV (2019) A critical study of the chronology of siddhas. In: Hinduwebsite.com. https://www.hinduwebsite.com/hinduism/essays/siddhas.asp#fn08. Accessed 4 Apr 2019

Ray P (1967) Origin and tradition of alchemy. IJHS 2:1–21

Sadasivapandarattar TV (1963) Tamil Ilakkiya Varalaru. Annamalai University, Chidambaram

Saper RB, Phillips RS, Sehgal A, Khouri N, Davis RB, Paquin J, Thuppil V, Kales SN (2008) Lead, mercury, and arsenic in US-and Indian-manufactured Ayurvedic medicines sold via the Internet. JAMA 300(8):915–923. https://doi.org/10.1001/jama.300.8.915

Saraf S, Shukla S, Saraf S (2011) Fundamental aspect and basic concept of siddha medicines. Syst Rev Pharm. https://doi.org/10.4103/0975-8453.83439

Saravanan MS (2018) Palani Āndavar icon: a scientific analysis. In: http://palani.org/saravanan.htm#. http://palani.org/saravanan.htm#

Sastri K (1916) South-Indian the gold-covered images of gods and goddesses. Madras Government Press, Chennai

Savrikar S, Ravishankar B (2011) Introduction to 'Rasashaastra' the iatrochemistry of ayurveda. Afr J Tradit Complement Altern Med. https://doi.org/10.4314/ajtcam.v8i5ss.1

Schmitthenner W (2006) Rome and India: aspects of universal history during the principate. J Rom Stud. https://doi.org/10.2307/299062

Sébastia B (2015) Preserving identity or promoting safety? The issue of mercury in siddha medicine: a brake on the crossing of frontiers. Asiat Stud Études Asiat. https://doi.org/10.1515/asia-2015-1043

Sesha Aiyar KG (1987) Chera kings of the Sangam period. Luzac & co, London

Shah ZA, Gilani RA, Sharma P, Vohora SB (2005) Attenuation of stress-elicited brain catecholamines, serotonin and plasma corticosterone levels by calcined gold preparations used in Indian system of medicine. Basic Clin Pharmacol Toxicol. https://doi.org/10.1111/j.1742-7843.2005.pto_96610.x

Sharma C, Paul W (2011) Blood compatibility studies of Swarna bhasma (gold bhasma), an Ayurvedic drug. Int J Ayurveda Res. https://doi.org/10.4103/0974-7788.83183

Sharma R, Prajapati P (2015) Nanotechnology in medicine: leads from Ayurveda. J Pharm Bioallied Sci. https://doi.org/10.4103/0975-7406.171730

Sharma BK, Prasad PV, Narayana A (2007) Contribution of astrology in medicine—a review. Bull Indian Inst Hist Med Hyderabad 37:45–62

Skandhan KP, Manesh EN, Rao N, Prasad BS SG (2017) Effect of "Suvarna Bhasma" (gold ash), an indigenous ayurvedic preparation, on human sperm motility. JSM Sex Med 2:1009

Srinivasan S (1994) Wootz crucible steel: a newly discovered production site in south India. Pap from Inst Archaeol. https://doi.org/10.5334/pia.60

Subbarayappa BV (1997) Siddha medicine: an overview. Lancet 350:1841–1844

Subramaniyan Parimalam S, Badilescu S, Bhat R, Packirasamy M (2020) A narrative review of scientific validation of gold- and silver-based Indian medicines and their future scope. Longhua Chin Med 3:1–14

Sudha A, Murty VS, Chandra TS (2009) Standardization of metal-based herbal medicines. Am J Infect Dis. https://doi.org/10.3844/ajidsp.2009.200.206

Sujith A, Rajam R, Sasikumar Nechiyil, Shibi IG (2019) Physico-chemical characteristics of munda loha and mandoora bhasmas and understanding their hamantinic effect in albino rabbits. Int J Res Ayurveda Pharm 10:112–120

Thakur K, Gudi R, Vahalia M et al (2017) Preparation and characterization of suvarna bhasma parada marit. J Pharmacopuncture. https://doi.org/10.3831/KPI.2017.20.007

Thirunarayanan T (2012) Introduction to siddha medicine. Centre for Traditional Medicine & Research CTMR, Chennai

Thirunarayanan T (2018) Medicinal beads of Siddha. Center for Traditional Medicine & Research, Chennai

Thiyagarajan R (2004) Gunapadam, 4th edn. Department of Indian Medicine and Homeopathy, Chennai
Funding
Horizon Fellowship, Concordia University, and NSERC Discovery Grants of MP.
Ethics declarations
Ethical statement
This article does not contain any studies with human participants or animals performed by any of the authors.
Conflict of interest
Subhathirai Subramaniyan Parimalam has no conflict of interest. Simona Badilescu has no conflict of interest. Rama Bhat has no conflict of interest. Muthukumaran Packirisamy has no conflict of interest.
Additional information
Publisher's Note
Springer Nature remains neutral with regard to jurisdictional claims in published maps and institutional affiliations.
About this article
Cite this article
Subramaniyan Parimalam, S., Badilescu, S., Bhat, R. et al. The Siddhars: the great artisans of gold medicines in medieval South India. ADV TRADIT MED (ADTM) (2021). https://doi.org/10.1007/s13596-020-00540-9
Received:

Accepted:

Published:
Keywords
Siddha medicine

Gold

Medicine

Alchemy

Indian medicine