Abstract
Senna occidentalis (L.) Link Family: Leguminosae, one of the important Ayurvedic plants, to treat various ailments. The current review embarks on the detected secondary metabolites, biological properties and toxicological aspects of extracts of S. occidentalis (L.) Link. With an aim to encourage the recent and advanced research on extracts, the present review is presented. The traditional medicinal importance of S. occidentalis (L.) Link has been identified in tropical and subtropical regions to treat various ailments. All the available informations on S. occidentalis (L.) Link was collected via electronic search (using Pubmed, SciFinder, Scirus, Google Scholar, Agricola and Web of Science) and literature study done at library. About 38 phytocompounds have been isolated from S. occidentalis (L.) Link; the most important includes anthraquinones, flavonoid glycosides, xanthones, tetrahydro anthracenes, terpenes and phytosterol etc. In vivo biological studies of the extracts show that S. occidentalis (L.) Link possesses analgesic, anthelmintic, antidiabetic, anticonvulsant, antitrypanosomal, antioxidant, hepatoprotective, myeloprotective, wound healing, anticancer, anti-inflammatory and larvicidal activity. The extracts need to be further investigated to describe the extent of the biological effects, most advantageous dosage required, and mechanisms of action behind biological effects, safety profile and probable side effects. Moreover, clinical studies are required to support the curative potential of S. occidentalis (L.) Link.
This is a preview of subscription content, log in to check access.
Access options
Buy single article
Instant access to the full article PDF.
US$ 39.95
Price includes VAT for USA
Subscribe to journal
Immediate online access to all issues from 2019. Subscription will auto renew annually.
US$ 99
This is the net price. Taxes to be calculated in checkout.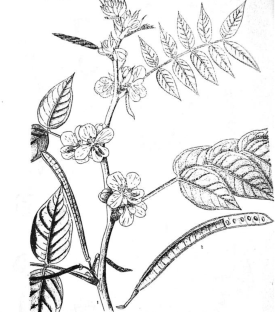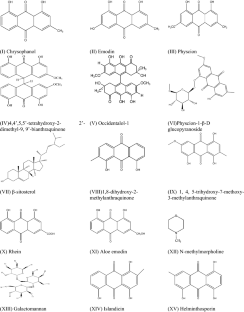 Abbreviations
EE:

Ethanol extract

BE:

Benzene extract

HE:

Hexane extract

EAE:

Ethyl acetate extract

ME:

Methanol extract

AE:

Aqueous extract

mg/kg:

Milligram/kilogram

h:

Hour

b.w.:

Body weight

mg/ml:

Milligram/milliliter

i.p.:

Intraperitonial

COX:

Cyclooxygenase

MIC:

Minimum: inhibitory concentration

DPPH:

2,2-Diphenyl-1-picrylhydrazyl

NO:

Nitric oxide

H2O2 :

Hydrogen peroxide

TBARS:

Thiobarbituric acid reactive substances

μg/ml:

Microgram/milliliter

NC:

Normocholesterolemic

ppm:

Parts per million

HME:

Hepatomyoencephelopathy

g/kg:

Gram/kilogram

OECD:

Organisation for economic co-operation and development

AEE:

Aqueous ethanolic extract

MCE:

Methanolic chloroform extract

HAE:

Hydro-alcoholic extract

PEE:

Petroleum ether extract

BE:

Benzene extract

CE:

Chloroform extract

n-Bu:

n-Butanol extract
References
Abdel KM, Adil AM, Abd Elrazig EH, Kamal E, Inas O (2014) Characterization and some biological activity of a flavonol isolated from Senna occidentalis leaves. J Appl Ind Sci 2(6):250–254

Abu-Darwish SM, Ateyyat AM (2008) The pharmacological and pesticidal actions of naturally occurring 1,8-dihydroxyanthraquinones derivatives. World J Agric Sci 4(4):495–505

Adoum OA (2008) Determination of toxicity effects of some savannah plants using brine shrimp test (BST). Int J Pure Appl Sci 2:1–5

Aja PM, Okechukwu PCU, Kennedy K, Ibere JB, Ekpono EU (2017) Phytochemical analysis of Senna occidentalis leaves. IDOSR J Appl Sci 2(1):75–91

Amponsah IK, Mensah AY, Ampofo EK, Bekoe SO, Sarpong FM, Jibira Y (2016) Pharmacognostic studies of the leaves and seeds of Cassia occidentalis (Linn.) (Leguminosae). J Pharm Phytochem 5(3):250–255

Aragao TP, Lyra MMA, Silva MGB, Andrade BA, Ferreira PA, Ortega LF, da Silva JC, Fraga MC, Wanderley AG, Lafayette SS (2009) Toxicological reproductive study of Cassia occidentalis L. in female Wistar rats. J Ethnopharmacol 123:163–166

Arsene M, Kouakou KJ, Abo KJC, Nguessan KJ, Irie Bi JS, Kahou Bi G (2017) Myostimulant effect of leaves of Senna occidentalis (Caesalpiniaceae) on isolated rabbit duodenum. Int J Res Gran 5(4):301–310

Arya V (2011) Antioxidant activity of organic and aqueous leaf extracts of Senna occidentalis L. in relation to their phenolic content. Nat Prod Res 25(15):1473–1479

Arya S, Saini J, Singh S (2013) Antidiabetic activity of Senna occidentalis. Recent Res Sci Technol 5(1):51–53

Babitha S (2011) A stimulatory effect of Senna occidentalis on melanoblast differentiation and migration. Arch Dermatol Res 303:211–216

Badami S, Aneesh R, Sankar S, Kumar MNS, Suresh B, Rajan S (2003) Antifertility activity of Derris brevipes variety coriacea. J Ethnopharmacol 84:99–104

Ballabh B, Chaurasia OP (2007) Traditional medicinal plants of cold desert Ladakh-used in treatment of cold, cough and fever. J Ethnopharmacol 112:341–349

Bendre AM, Kumar A (2016) A text book of practical botany. Rastogi Publications, Meerut

Bhagat M, Saxena AK (2010) Evaluation of Cassia occidentalis for in vitro cytotoxicity against human cancer cell lines and antibacterial activity. Ind J Pharm 42(4):234–237

Bhattacharyya D, Mukherjee R, Pandit S, Das N, Sur TK (2003) Prevention of carbon tetrachloride induced hepatotoxicity in rats by Himoliv. A polyherbal formulation. Indian J Pharmacol 35:183–185

Brindha P, Manikandaselvi S, Vadivel V (2016) Review on nutraceutical potential of Senna occidentalis L. an Indian traditional medicinal and food plant. Int J Pharm Sci Rev Res 37(2):141–146

Choudhary PK, Nagori BP (2014) Evaluation of in vitro antimalarial activity of Senna occidentalis. World J Pharm Pharm Sci 3(2):2241–2248

Chukwujekwu JC, Coombes PH, Mulholland DA, van Staden J (2006) Emodin, an antibacterial anthraquinone from the roots of Senna occidentalis. S Afr J Bot 72:295–297

Coimbra R (1994) Manual of phytotherapy. Belem Publication. http://www.bibcentral.ufpa.br/arquivos/35000/37400/19_37425.htm. Accessed 19 Apr 2019

Davariya VS, Vala K (2011) Antifungal activity of crude extracts of Senna occidentalis. Int J Res Phytochem Pharm 1(2):36–38

Delmut MB, Parente LML, Paula JR, Conceição EC, Santos AS, Pfrimer IAH (2013) Cassia occidentalis: effect on healing skin wounds induced by Bothrops moojeni in mice. J Pharm Technol Drug Res 2:1–6

Dhurandhar J (1973) 'Bonnisan'—a metabolic corrective in gastrointestinal disorders of the newborn (a study of 100 cases). Probe 2:73

Dictionary of Economic Plants (1968) Uphof JC. Wheldon and Wheslay Ltd, Codiote.

Dictionary of Natural Products (2004) CD-ROM. Chapman and Hall/CRC, London

Fidèle N, Joseph B, Emmanuel T, Theophile D (2017) Hypolipidemic, antioxidant and antiatherosclerogeniceffect of aqueous extract leaves of Senna occidentalis Linn (Caesalpiniaceae) in diet-induced hypercholesterolemic rats. BMC Comput Altern Med 17(76):1–11

Flanagan GJ (1998) Coffee Senna (Senna occidentalis L.) invasive species compendium-agnote darwin, No. F28, CAB International https://www.cabi.org/isc/citation. Accessed 14 Feb, 2018

Gidado NM, Tanko Y, Sada NH, Mohammed A (2016) Effect of Senna occidentalis leaf suppliment on blood glucose level, liver enzymes and total protein in alloxan induced diabetic wistar rats. Bay J Pure Appl Sci 9(1):68–75

Ginde BS, Hosangadi BD, Kudav NA, Kulkarni AB (1970) Chemical investigation on Cassia occidentalis L. Isolation and structure of Cassiolin, a new Xanthone. J Chem Soc C 9:1285–1289

Grierson AJC, Long DG (1987) Flora of Bhutan including a record of plants from Sikkim, vol. 1, part 3. Royal Botanic Garden, Edinburgh, pp 16–23

Hom LG, Pancho JV, Herberger JP, Plucknett DL (1979) A geographical atlas of world weeds, vol 1. Wiley, New York, p 391

Ibrahim MA, Aliyu AB, Sallau AB, Bashir M, Yunusa I, Umar TS (2010) Senna occidentalis leaf extract possesses Antitrypanosomal activity and ameliorates the trypanosome-induced anemia and organ damage. Pharm Res 2(3):175–180

ILDIS (2002) International legume database and information service. University of Southampton. https://www.ildis.org/. Accessed 15, Apr, 2019

IRRI (1989) Weeds reported in rice in South and South East Asia. Manila, Philippines. https://www.cabi.org/isc/abstract/19891132644. Accessed Apr 15, 2019

Jain SK, Vadnere GP, Patil AV, Wagh SS (2011) Investigation on in vitro antioxidant activity of whole plant of Senna occidentalis Linn. (Caesalpiniaceae). Int J Pharm Technol Res 6(4):1985–1991

Jayasuriya H, Koonchanok NM, Geahlen RL, McLaughlin JL, Chang CJ (1992) Emodin, a protein tyrosine kinase inhibitor from Polygonum cuspidatum. J Nat Prod 55:696–698

Kim HL, Camp BJ, Grigsby RD (1971) Isolation of N-methylmorpholine from the seeds of Senna occidentalis L. (Coffee Senna). J Agric Food Chem 19(1):198–199

Kirtikar KR, Basu BD (2005) A book of Indian medicinal plants: plate, vol 2. International Book Distributors, Dehradun, pp 217–219

Kitanaka S, Takido M (1989) Two new Bitetrahydroanthracene from root of Senna occidentalis. Chem Pharm Bull 37:511–512

Kitanaka S, Igarashi H, Takido M (1985) Formation of pigments by the tissue culture of Senna occidentalis. Chem Pharm Bull 33:971–974

Kolhapure SA, Mitra WS (2004) Meta-analysis of 50 phase III clinical trials in evaluation of efficacy and safety of Liv. 52 in infective hepatitis. Med Update 12:51–61

Kumar A, Dhawan S, Aggarwal BB (1998) Emodin (3-methyl-1,6,8-trihydroxy-anthraquinone) inhibits TNF-induced NF-kB activation, IkB degradation, and expression of cell surface adhesion proteins in human vascular endothelial cells. Oncogene 17:913–918

Kumar D, Chawla R, Dhamodaram P, Balakrishnan N (2014) Larvicidal activity of Senna occidentalis Linn. against the Larvae of Bancroftian filariasis vector mosquito Culex quinquefasciatus. J Para Res 38:Article ID 236838. https://doi.org/10.1155/2014/236838

Kundu S, Roy S, Lyndem LM (2014) Broad spectrum anthelmintic potential of Cassia plants. Asian Pac J Trop Biomed 4(1):S436–S441

Lafayette SSL, Silva JBR, Costa-Silva JH, Linard-Medeiros CFB, Wanderley AG (2014) Neuroprotective effect of Senna occidentalis against 3-nitropropionic acid-induced neurotoxicity in rats. Int Res J Pharm Appl Sci 4(2):40–47

Mahanthesh MC, Jalalpure SS (2016) Pharmacognostical assessment and anticonvulsant activity of whole plant of Senna occidentalis Linn. Int J Pharm Phytochem Res 8(9):1444–1457

Murugan K, Aarthi N, Kovendan K, Panneerselvam C, Chandramohan B, Amerasan PM, Paulpandi M, Chandirasekar R, Dinesh D, Suresh U, Subramaniam J, Higuchi A, Alarfaj AA, Nicoletti M, Mehlhorn H, Benelli G (2015) Mosquitocidal and antiplasmodial activity of Senna occidentalis (Cassiae) and Ocimum basilicum (Lamiaceae) from Maruthamalai hills against Anopheles stephensi and Plasmodium falciparum. Para Res 114(10):3657–3664

Nassar MAA, Ramadan HRH, Ibrahim HMS (2011) Morphological characteristics of vegetative and reproductive growth of Senna occidentalis (L.) Link (Caesalpiniaceae). Res J Agric Biol Sci 7(2):260–270

Neboh EE, Ufelle SA (2015) Myeloprotective activity of crude methanolic leaf extract of Senna occidentalis in cyclophosphamide-induced bone marrow suppression in Wistar rats. Adv Biomed Res 4:1–5

Niranjan GS, Gupta PC (1973) Chemical constituents of the flowers of Senna occidentalis. Plant Med 23:298–300

Ntchapda F, Barama J, Azambou DRK, Etet PF, Dimo T (2015) Diuretic and antioxidant activities of the aqueous extract of leaves of Senna occidentalis (Linn.) in rats. Asian Pac J Trop Med 8(9):685–693

Nuhu AA, Aliyu R (2008) Effects of Cassia occidentalis aqueous leaf extract on biochemical markers of tissue damage in rats. Trop J Pharm Res 7:1137–1142

Ogunkunle ATJ, Ladejobi TA (2006) Ethnobotanical and phytochemical studies on some species of Senna in Nigeria. Afr J Biotechnol 5:2020–2023

Onakpa MM, Ajagbonna OP (2012) Antidiabetic Potentials of Senna occidentalis leaf extract on alloxan induced diabetic albino mice. Int J PharmTech Res 4(4):1766–1769

Orech FO, Akenga T, Ochora J, Friis H, Aagaard-Hansen J (2005) Potential toxicity of some traditional leafy vegetables consumed in Nyang'oma division, Western Kenya. Afr J Food Agric Nutr Dev 5:1–13

Pandey M, Rastogi S, Rawat A (2008) Indian herbal drug for general healthcare: an overview. Int J Altern Med 6(1):1–2

Parsons WT, Cuthbertson EG (1992) Noxious weeds of Australia, vol 1. CAB Direct, Canberra, pp 42–49

Patel NK, Pulipaka S, Dubey SP, Bhutani KK (2014) Pro-inflammatory cytokines and nitric oxide inhibitory constituents from Senna occidentalis roots. Nat Prod Commun 9(5):661–664

Patwardhan B, Warude D, Pushpangadan P, Bhatt N (2005) Ayurveda and traditional Chinese medicine: a comparative overview. J Evid Based Complement Altern Med 2(4):465–473

Priscila CMS, Irigoyen LF, Lucena RB, Fighera RA, Kommers GD, Barros CSL (2011) Spontaneous coffee Senna poisoning in cattle: report on 16 outbreaks. Pes Veter Bras 31(2):139–146

Purwar C, Renu R, Nidhi S, Singh J (2003) New flavonoid glycosides from Senna occidentalis. Ind J Chem 42B:434–436

Rai PM, Shok M (1982) Anthracene derivatives in tissue cultures of Cassia species indigenous to Nigeria. In: Fujiwara A (eds) Plan Tiss Cult Maruz Tokyo, pp 277–278

Rajni SS, Gautam N (2014) Antibacterial and phytochemical analysis of Cassia occidentalis L. seeds against respiratory tract pathogens. Ind J Nat Prod Res 5(1):52–55

Rani MS, Emmanuel S, Sreekanth MR, Rosemary T (2010) Evalution of antipyretic and anti-inflammatory activity of methanolic fraction and chrysophanol of Senna occidentalis Linn. Res J Pharm Technol 3(3):888–893

Reddy K, Kulkarni KL (2001) A clinical trial of Herbolax in constipation during post-operative period. Antiseptic 7:252–253

Ryan KJ, Ray CG (2004) Sherrie's medical microbiology. McGraw-Hill, New York

Sadiq IS, Shuaibu M, Bello AB, Tureta SG, Isah A, Izuagie T, Nasiru S, Kamaru MB (2012) Phtochemistry and antimicrobial activities of Senna occidentalis used for herbal remedies. J Chem Eng 1(1):38–41

Sastry AVS, Sastry VG, Appalanaidu B, Srinivas K, Annapurna A (2011) Chemical and pharmacological evaluation of aqueous extract of seeds of Senna occidentalis. J Chem Pharm Res 2:566–575

Sharma P (2001) DravyaGuna-Vigyan (Aubhid Ausadh–Dravya). Chaukhambha Bhartiya Academy, Varanasi, India

Sharma S, Choudhary M, Bhardwaj S, Choudhary N, Rana AC (2014) Hypoglycemic potential of alcoholic root extract of Senna occidentalis Linn. in streptozotocin induced diabetes in albino mice. Bull Fac Pharm Cairo Univ 52:211–217

Sheeba M, Emmanuel S, Revathi K, Ignacimuthu S (2009) Wound healing activity of Senna occidentalis L. in albino wistar rats. Int J Int Biol 8(1):1–6

Silva MG, Aragao TP, Vasconcelos CF, Ferreira PA, Andrade BA, Costa IM, Costa-Silva JH, Wanderley AG, Lafayette SS (2011) Acute and subacute toxicity of Senna occidentalis L. stem and leaf in Wistar rats. J Ethnopharm 136:341–346

Singh M, Singh J (1985) Two flavonoids glycosides from Cassia occidentals pods. Plant Med 51(6):525–526

Sini KR, Karpakavalli M, Sangeetha PT (2011) Analgesic and antipyretic activity of Senna occidentalis Linn. World Appl Sci J 11(10):1216–1219

Sreejith G, Latha PG, Shine VJ, Anuja GI, Suja SR, Sini S, Shyama S, Pradeep S, Shikha P, Rajasekharan S (2010) Anti-allergic, anti-inflamatory and anti-lipidperoxidant effects of Cassia occidentalis Linn. Indian J Exp Biol 48:494–498

Stasi LCD, Hiruma-Lima CA (2002) Plantas medicinais na Amazônia e na Mata Atlântica Editora UNESP, São Paulo 604. https://permacoletivo.files.wordpress.com/2008/05/medicinais-da-amazonia-e-mata-atlantica.pdf. Accessed 18 Apr, 2019

Tiwari RD, Singh J (1977) Flavonoids from the leaves of S. occidentalis. Phytochemical 16:1107–1108

Tokarnia CH, Dobereiner J, Peixoto PV (2002) Poisonous plants affecting livestock in Brazil. Toxicon 40(1):1635–1660

Tona L, Mesia K, Ngimbi NP, Chrimwami B, Okondahoka CK, de Bruyne T, Apers S, Hermans N, Totte J, Pieters L, Vlietinck AJ (2001) In-vivo antimalarial activity of Senna occidentalis, Morinda morindoides and Phyllanthus niruri. Ann Trop Med Para 95:47–57

Vashistha VM, Kumar A, John TJ, Nayak NC (2007) Cassia occidentalis poisoning causes fatal coma in children in western Uttar Pradesh. Indian Pediatr 44(7):522–525

Vashistha VM, John TJ, Kumar A (2009) Clinical and pathological features of acute toxicity due to Senna occidentalis in vertebrates. Ind J Med Res 130(1):23–30

Verma L, Khatri A, Kaushik B, Patil UK, Pawar RS (2010) Antidiabetic activity of Cassia occidentalis (Linn) in normal and alloxan-induced diabetic rats. Ind J Pharm 42(4):224–228

Vijayabhaskar K, Chaitanyaprasad K, Srisailam K, Arunadevi NM, Swathi S, Subhashini P (2013) Analgesic and anti-inflammatory activities of the extract of Senna occidentalis Linn. animal model. Int J Res Pharm Chem 3(4):759–762

Vijayalaxmi S, Ranjitha J, Rajeswari VD, Bhagiyalakshmi M (2013) Pharmacological profile of Senna occidentalis L—a review. Int J Pharm Pharm Sci 5(3):29–33

WHO (World Health Organization) (2005) Preventing chronic diseases a vital investment, India, Switzerland. https://apps.who.int/iris/bitstream/handle/10665/43314/9241563001_eng.pdf. Accessed 18 Apr 2019

Yadav JP, Arya V, Yadav S, Kumar S (2010a) Antimicrobial Activity of Senna occidentalis L (Leaf) against various Human Pathogenic Microbes. Life Sci Med Res 9:1–11

Yadav JP, Arya V, Yadav S, Panghal M, Kumar S, Dhankhar S (2010b) Cassia occidentalis L.: a review on its ethnobotany, phytochemical and pharmacological profile. Fitoterapia 81:223–230

Zheng YF, Liu CF, Lai WF, Xiang Q, Li ZF, Wang H, Lin N (2014) The laxative effect of emodin is attributable to increased aquaporin 3 expression in the colon of mice and HT-29 cells. Fitoterapia 96:25–32
Ethics declarations
Ethical statement
This article does not contain any studies with human participants or animals performed by any of the authors.
Conflict of interest
Harpreet Singh has no conflict of interest. Piyush Chahal has no conflict of interest. Amrita Mishra has no conflict of interest. Arun Kumar Mishra has no conflict of interest.
Additional information
Publisher's Note
Springer Nature remains neutral with regard to jurisdictional claims in published maps and institutional affiliations.
About this article
Cite this article
Singh, H., Chahal, P., Mishra, A. et al. An up-to-date review on chemistry and biological activities of Senna occidentalis (L.) Link Family: Leguminosae. ADV TRADIT MED (ADTM) 20, 263–278 (2020). https://doi.org/10.1007/s13596-019-00391-z
Received:

Accepted:

Published:

Issue Date:
Keywords
Secondary metabolites

Senna occidentalis (L.) Link

Phytocompounds