Abstract
Increased consumption of fossil fuels and growing concerns regarding environmental pollution triggered by burning fossil fuels have directed investigators to search for renewable fuels as an alternative. Among different opportunities explored to replace diesel as sole fuel, biodiesel produced from vegetable oils is ascertained as one of the strong contestants for lowering the exhaust emissions. In this work, experiments are carried out to evaluate the performance behavior of a four-stroke single-cylinder compression ignition diesel engine running on cashew nut shell liquid (CNSL) mixed with oxygenated additive diethyl ether (DEE) and diesel. The prepared blends are characterized for their kinematic viscosity, density, flash point, and calorific value. These blends' effectiveness is optimized for brake thermal efficiency, brake power and specific fuel consumption considering fuel blend, % of additive addition, and injection pressure. Split-plot design in response surface methodology (RSM) is used for performing the experiments, and desirability analysis is used for optimization. The investigation outcomes show that brake thermal efficiency increases for B10 biodiesel blend and for lower injection pressure and for 15% addition of diethyl ether as additive. Similarly, specific fuel consumption is higher for blended fuel and for 10% addition of additive addition and 210 injection pressure. For all the outputs, the most influential parameter is injection pressure and its interaction effect with the type of fuel used. Finally, the optimized condition is obtained for both diesel and CNSL-DEE-diesel blend.
Access options
Buy single article
Instant access to the full article PDF.
US$ 39.95
Tax calculation will be finalised during checkout.
Subscribe to journal
Immediate online access to all issues from 2019. Subscription will auto renew annually.
US$ 79
Tax calculation will be finalised during checkout.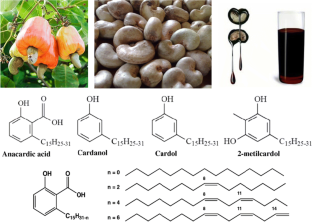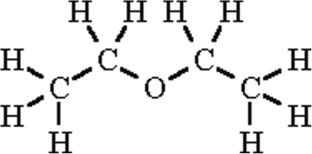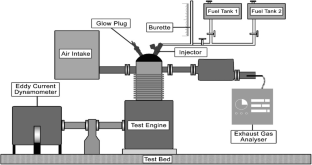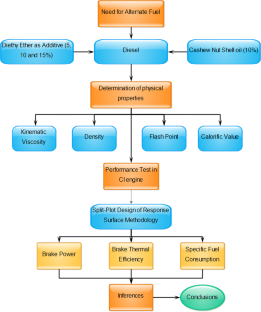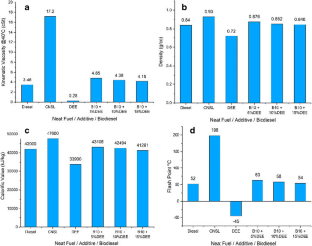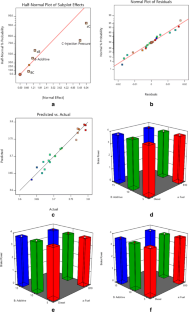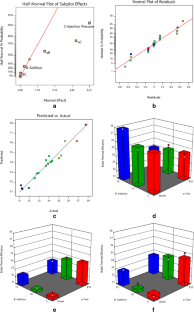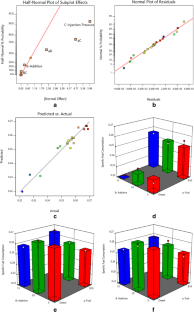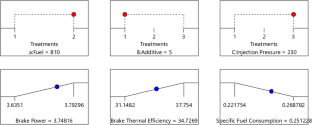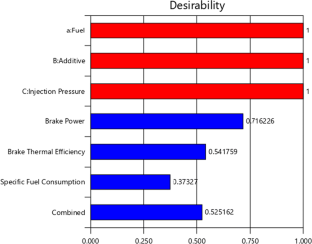 References
1.

Ong HC, Masjuki HH, Mahlia TMI, Silitonga AS, Chong WT, Yusaf T (2014) Engine performance and emissions using Jatropha curcas, Ceiba pentandra and Calophyllum inophyllum biodiesel in a CI diesel engine. Energy 69:427–445

2.

Deepanraj B, Lawrence P, Sivashankar R, Sivasubramanian V (2016) Analysis of pre-heated crude palm oil, palm oil methyl ester and its blends as fuel in a diesel engine. Int J Ambient Energy 37:495–500

3.

Anantha Raman L, Deepanraj B, Rajakumar S, Sivasubramanian V (2019) Experimental investigation on performance, combustion and emission analysis of a direct injection diesel engine fuelled with rapeseed oil biodiesel. Fuel 246:69–74

4.

Santhanakrishnan S, Senthilkumar N, Lawrence P (2016) Evaluation of neat cashew nut shell oil performance in diesel engine. J Adv Eng Res 3(1):21–25

5.

Venkatesan K (2016) Experimental investigation on performance of cashew nut shell pyrolysed oil blend with bio diesel and diesel. Int J Chem Sci 14(4):2918–2926

6.

Hammed LA, Anikwe JC, Adedeji AR (2008) Cashew nuts and production development in Nigeria. American-Eurasian J Sci Res 3(1):54–61

7.

Devarajan Y, Munuswamy B, Nagappan B (2017) Emissions analysis on diesel engine fueled with cashew nut shell biodiesel and pentanol blends. Environ Sci Pollut Res 24(14):13136–13141

8.

Vedharaj S, Vallinayagam R, Yang WM, Saravanan CG, Roberts WL (2015) Synthesis and utilization of catalytically cracked cashew nut shell liquid in a diesel engine. Exp Thermal Fluid Sci 70:316–324

9.

Akinhanmi TF, Atasie VN, Akintokun PO (2008) Chemical composition and physicochemical properties of cashew nut (Anacardium occidentale) oil and cashew nut shell liquid. J Agri Food Environ Sci 2(1):1–10

10.

Thakor NJ, Mahale DM, Haldankar PM, Sonawane SP (2012) Physical properties of cashew nut shell liquid. Inter J App or Innov in Eng & Manage 1(2):172–175

11.

Kasiraman G, Edwin Geo V, Nagalingam B (2016) Assessment of cashew nut shell oil as an alternate fuel for CI (compression ignition) engines. Energy 101:402–410

12.

Pandian AK, Dinesh Babu M, Radhakrishanan S, Devarajan Y, Bathey Ramakrishnan RB, Nagappan B (2018) Emission and performance analysis of a diesel engine burning cashew nut shell oil bio diesel mixed with hexanol. Petroleum Science 15(1):176–184

13.

Dinesh P, Mohanan P (2015) Evaluation of combustion, performance and emissions of a diesel engine fueled with bio-fuel produced from cashew nut shell liquid. Biofuels 6:101–106

14.

Mgaya J, Shombe GB, Masikane SC, Mlowe S, Mubofu EB, Revaprasadu N (2019) Cashew nut shell: a potential bio-resource for the production of bio-sourced chemicals, materials and fuels. Green Chem 21:1186–1201

15.

Panda H (2013) The complete book on cashew (cultivation, Processing & By-Products). Asia Pacific Business Inc., New Delhi

16.

Subbarao, Ch. NVK, Prasad, KMM, Prasad VSRK (2011) Review on applications, extraction, isolation and analysis of cashew nut shell liquid (CNSL). The Pharma Res J 6(1):21–41.

17.

Srivastava SP (2014) Jenõ Hancsók. John Wiley & Sons, Inc., USA, Fuels and Fuel-Additives

18.

Deepanraj B, Sankaranarayanan G, Senthilkumar N, Pugazhvadivu M (2017) Influence of dimethoxymethane addition on performance, emission and combustion characteristics of the diesel engine. Int J Ambient Energy 38(6):622–626

19.

Gupta HN (2013) Fundamentals of internal combustion engines. PHI Learning Private Limited, Delhi

20.

Sezer, İsmet (2011) Thermodynamic, performance and emission investigation of a diesel engine running on dimethyl ether and diethyl ether. Int J Therm Sci 50:1594-1603

21.

Senthilkumar N, Deepanraj B, Vasantharaj K, Sivasubramanian V (2016) Optimization and performance analysis of process parameters during anaerobic digestion of food waste using hybrid GRA-PCA technique. J Renewable Sustainable Energy 8:063107. https://doi.org/10.1063/1.4972884

22.

Senthilkumar N, Tamizharasan T, Gobikannan S (2014) Application of response surface methodology and firefly algorithm for optimizing multiple responses in turning AISI 1045 steel. Arab J Sci Eng 39(11):8015–8030

23.

Raymond H. Myers, Douglas C. Montgomery, Christine M. Anderson-Cook, Response surface methodology: process and product optimization using designed experiments, John Wiley & Sons, Inc., USA, 2016

24.

Karmakar R, Kundu K, Rajor A (2018) Fuel properties and emission characteristics of biodiesel produced from unused algae grown in India. Pet Sci 15(2):385–395

25.

Goodger EM (1980) Alternative fuels: chemical energy resources. Macmillan Education, London

26.

Deepanraj B, Senthilkumar N, Ranjitha J, Jayaraj S, Ong HC (2020) Biogas from food waste through anaerobic digestion: optimization with response surface methodology. Biomass Convers. Biorefin. https://doi.org/10.1007/s13399-020-00646-9, 2020

27.

Gajalakshmi K, Senthilkumar N, Prabu B (2019) Multi-response optimization of dry sliding wear parameters of AA6026 using hybrid grey relational analysis coupled with response surface method. Meas Control 52(5–6):540–553
Additional information
Publisher's Note
Springer Nature remains neutral with regard to jurisdictional claims in published maps and institutional affiliations.
About this article
Cite this article
Deepanraj, B., Senthilkumar, N., Mala, D. et al. Cashew nut shell liquid as alternate fuel for CI engine—optimization approach for performance improvement. Biomass Conv. Bioref. (2021). https://doi.org/10.1007/s13399-021-01312-4
Received:

Revised:

Accepted:

Published:
Keywords
Cashew nut shell liquid

Diethyl ether

Split-plot design

Biofuel

Desirability analysis