Abstract
Microbial lipids and biosurfactant were successfully co-produced using waste office paper (WOP) as a substrate using a novel strain Bacillus velezensis ASN1. WOP was pretreated with 1% (v/v) H2SO4 and enzymatically hydrolyzed using cellulase (37 FPU/g solid) and β-glucosidase (25 CBU/g solid). The total sugar yield was 21.28 g/L at 120 h and the percentage of hydrolysis was 89.07%. The obtained WOP hydrolysate was used as a substrate for the co-production of microbial lipids and biosurfactant. The best nitrogen source and carbon to nitrogen ratio for lipid production was found to be ammonium chloride and C/N 20, respectively. A lipid content of 31% was obtained with a fatty acid profile of myristic, pentadecanoic, palmitic, and stearic acid methyl esters. The crude biosurfactant was extracted by acid precipitation of the supernatant yielded 0.818 g/L and was characterized using NMR, FTIR, and LC–MS, and proved as lipopeptides. The biorefinery approach of co-producing of microbial lipid and biosurfactant using waste paper would reduce the production cost of biodiesel.
This is a preview of subscription content, log in to check access.
Access options
Buy single article
Instant access to the full article PDF.
US$ 39.95
Price includes VAT for USA
Subscribe to journal
Immediate online access to all issues from 2019. Subscription will auto renew annually.
US$ 99
This is the net price. Taxes to be calculated in checkout.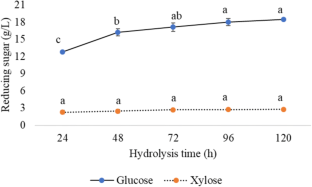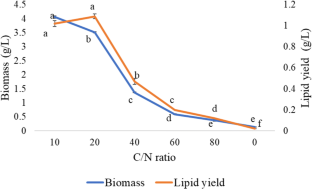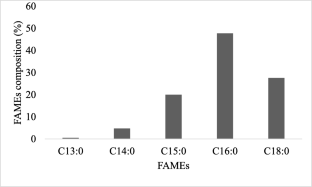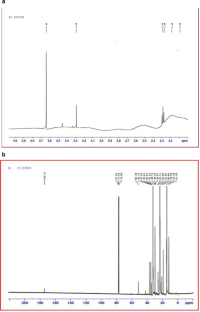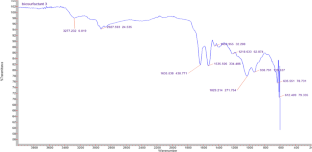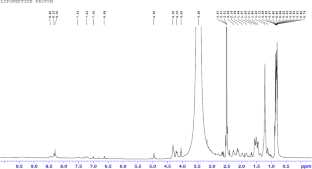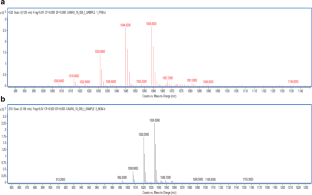 References
1.

Mahmoodi P, Karimi K, Taherzadeh MJ (2018) Efficient conversion of municipal solid waste to biofuel by simultaneous dilute-acid hydrolysis of starch and pretreatment of lignocelluloses. Energy Convers Manag 166:569–578

2.

Zafar S (2018) Solid waste management in Oman. https://www.ecomena.org/solid-waste-oman/. Accessed 18 December 2018

3.

Nair AS, Al-Battashi H, Al-Akzawi A, Annamalai N, Gujarathi A, Al-Bahry S, Sivakumar N (2018) Waste office paper: a potential feedstock for cellulase production by a novel strain Bacillus velezensis ASN1. Waste Manag 79:491–500

4.

Yuan X, Cao Y, Li J, Wen B, Zhu W, Wang X, Cui Z (2012) Effect of pretreatment by a microbial consortium on methane production of waste paper and cardboard. Bioresour Technol 118:281–288

5.

Wu FC, Huang SS, Shih IL (2014) Sequential hydrolysis of waste newspaper and bioethanol production from the hydrolysate. Bioresour Technol 167:159–168

6.

Nair AS, Annamalai N, Sivakumar N (2018) Waste office paper: a potential biorefinery feedstock for microbial lipids for biodiesel production. 26th European biomass conference and exhibition, 925–927

7.

Ma F, Hanna MA (1999) Biodiesel production : a review. Bioresour Technol 70(1):1–15

8.

Patel A, Pravez M, Deeba F, Pruthi V, Singh RP, Pruthi PA (2014) Boosting accumulation of neutral lipids in Rhodosporidium kratochvilovae HIMPA1 grown on hemp (Cannabis sativa Linn) seed aqueous extract as feedstock for biodiesel production. Bioresour Technol 165:214–222

9.

Meng X, Yang J, Xu X, Zhang L, Nie Q, Xian M (2009) Biodiesel production from oleaginous microorganisms. Renew Energy 34(1):1–5

10.

Tanimura A, Takashima M, Sugita T, Endoh R, Kikukawa M, Yamaguchi S, Shima J (2014) Selection of oleaginous yeasts with high lipid productivity for practical biodiesel production. Bioresour Technol 153:230–235

11.

Zhang Q, Li Y, Xia L (2014) An oleaginous endophyte Bacillus subtilis HB1310 isolated from thin-shelled walnut and its utilization of cotton stalk hydrolysate for lipid production. Biotechnol Biofuels 7(1):152

12.

Etchegaray A, Coutte F, Chataigné G, Béchet M, dos Santos RH, Leclère V, Jacques P (2016) Production of Bacillus amyloliquefaciens OG and its metabolites in renewable media: valorisation for biodiesel production and p-xylene decontamination. Can J Microbiol 63(1):46–60

13.

Sathiyamoorthi E, Kumar P, Kim BS (2019) Lipid production by Cryptococcus albidus using biowastes hydrolysed by indigenous microbes. Bioprocess Biosyst Eng:1–10. https://doi.org/10.1007/s00449-019-02073-1

14.

Dai X, Shen H, Li Q, Rasool K, Wang Q, Yu X, Zhao ZK (2019) Microbial lipid production from corn stover by the oleaginous yeast Rhodosporidium toruloides using the PreSSLP process. Energies 12(6):1053

15.

Al Azkawi AS, Sivakumar N, Al Bahry S (2018) Bioprocessing of cardboard waste for cellulase production. Biomass Convers Biorefin 8:597–606

16.

Al-Battashi HS, Annamalai N, Sivakumar N, Al-Bahry S, Tripathi BN, Nguyen QD, Gupta VK (2019) Lignocellulosic biomass (LCB): a potential alternative biorefinery feedstock for polyhydroxyalkanoates production. Rev Environ Sci Biotechnol 18 (1): 183–205

17.

Mulligan CN (2005) Environmental applications for biosurfactants. Environ Pollut 133(2):183–198

18.

Marcelino PRF, Peres GFD, Terán-Hilares R, Pagnocca FC, Rosa CA, Lacerda TM, da Silva SS (2019) Biosurfactants production by yeasts using sugarcane bagasse hemicellulosic hydrolysate as new sustainable alternative for lignocellulosic biorefineries. Ind Crop Prod 129:212–223

19.

Wang Z, Zhang T, Long L, Ding S (2018) Altering the linker in processive GH5 endoglucanase 1 modulates lignin binding and catalytic properties. Biotechnol Biofuels 11(1):332

20.

Evans CT, Ratledge C, Gilbert SC (1985) A rapid screening method for lipid-accumulating yeast using a replica-printing technique. J Microbiol Methods 4(3–4):203–210

21.

Nitschke M, Pastore GM (2006) Production and properties of a surfactant obtained from Bacillus subtilis grown on cassava wastewater. Bioresour Technol 97(2):336–341

22.

Liu J, Chen Y, Xu R, Jia Y (2013) Screening and evaluation of biosurfactant-producing strains isolated from oilfield wastewater. Indian J Microbiol 53(2):168–174

23.

Folch J, Lees M, Sloane-Stanley GHA (1957) Simple method for the isolation and purification of total lipids from animal tissues. J Biol Chem 226:497

24.

Morrison WR, Smith LM (1964) Preparation of fatty acid methyl esters and dimethylacetals from lipids with boron fluoride-methanol. J Lipid Res 5:600–608

25.

Tsigie YA, Wang CY, Truong CT, Ju YH (2011) Lipid production from Yarrowia lipolytica Po1g grown in sugarcane bagasse hydrolysate. Bioresour Technol 102(19):9216–9222

26.

Fei Q, Chang HN, Shang L, Kim N, Kang J (2011) The effect of volatile fatty acids as a sole carbon source on lipid accumulation by Cryptococcus albidus for biodiesel production. Bioresour Technol 102(3):2695–2701

27.

Tao H, Guo D, Zhang Y, Deng Z, Liu T (2015) Metabolic engineering of microbes for branched-chain biodiesel production with low-temperature property. Biotechnol Biofuels 8:92

28.

Tariq M, Ali S, Ahmad F, Ahmad M, Zafar M, Khalid N, Khan MA (2011) Identification, FT-IR, NMR (1H and 13C) and GC/MS studies of fatty acid methyl esters in biodiesel from rocket seed oil. Fuel Process Technol 92(3):336–341

29.

Liu X, Ren B, Chen M, Wang H, Kokare CR, Zhou X, Wang J (2010) Production and characterization of a group of bioemulsifiers from the marine Bacillus velezensis strain H3. Appl Microbiol Biotechnol 87(5):1881–1893

30.

Shavandi M, Mohebali G, Haddadi A, Shakarami H, Nuhi A (2011) Emulsification potential of a newly isolated biosurfactant-producing bacterium, Rhodococcus sp. strain TA6. Colloids Surf B: Biointerfaces 82(2):477–482

31.

Nayak AS, Vijaykumar MH, Karegoudar TB (2009) Characterization of biosurfactant produced by Pseudoxanthomonas sp. PNK-04 and its application in bioremediation. Int Biodeterior Biodegradation 63(1):73–79

32.

Chandankere R, Yao J, Choi MM, Masakorala K, Chan Y (2013) An efficient biosurfactant-producing and crude-oil emulsifying bacterium Bacillus methylotrophicus USTBa isolated from petroleum reservoir. Biochem Eng J 74:46–53

33.

Gudiña EJ, Fernandes EC, Teixeira JA, Rodrigues LR (2015) Antimicrobial and anti-adhesive activities of cell-bound biosurfactant from Lactobacillus agilis CCUG31450. RSC Adv 5(110):90960–90968

34.

Meena KR, Tandon T, Sharma A, Kanwar SS (2018) Lipopeptide antibiotic production by Bacillus velezensis KLP2016. J Appl Pharma Sci 8(03):091–098

35.

Fooladi T, Moazami N, Abdeshahian P, Kadier A, Ghojavand H, Yusoff WMW, Hamid AA (2016) Characterization, production and optimization of lipopeptide biosurfactant by new strain Bacillus pumilus 2IR isolated from an Iranian oil field. J Pet Sci Eng 145:510–519

36.

Ndlovu T, Rautenbach M, Vosloo JA, Khan S, Khan W (2017) Characterisation and antimicrobial activity of biosurfactant extracts produced by Bacillus amyloliquefaciens and Pseudomonas aeruginosa isolated from a wastewater treatment plant. AMB Express 7:108

37.

Price NP, Rooney AP, Swezey JL, Perry E, Cohan FM (2007) Mass spectrometric analysis of lipopeptides from Bacillus strains isolated from diverse geographical locations. FEMS Microbiol Lett 271(1):83–89

38.

Marti ME, Colonna WJ, Patra P, Zhang H, Green C, Reznik G, Glatz CE (2014) Production and characterization of microbial biosurfactants for potential use in oil-spill remediation. Enzym Microb Technol 55:31–39
Acknowledgements
The authors would like to thank Dr. Samuel Premkumar, Dr. Sanket Joshi and Sathish Babu, the central applied and analytical research unit (CAARU), SQU for the NMR, DSA and GC–MS analysis.In addition, authors are also thankful to Dr. Jamal Al-Sabahi, the central analytical lab, CAMS, SQU.
Funding
The authors gratefully acknowledge the Research Council (TRC), Oman, for the financial support (ORG/EBR/14/003).
Additional information
Publisher's note
Springer Nature remains neutral with regard to jurisdictional claims in published maps and institutional affiliations.
About this article
Cite this article
Nair, A.S., Al-Bahry, S. & Sivakumar, N. Co-production of microbial lipids and biosurfactant from waste office paper hydrolysate using a novel strain Bacillus velezensis ASN1. Biomass Conv. Bioref. 10, 383–391 (2020). https://doi.org/10.1007/s13399-019-00420-6
Received:

Revised:

Accepted:

Published:

Issue Date:
Keywords
Bacillus velezensis

Microbial lipids

Biosurfactant

Co-production

Waste office paper